Holley High Voltage 2022
Round 2 of the annual High Voltage Experience presented by Holley Performance was once again held at the amazing Sonoma Raceway in Northern California. Teslas dominated the second event just as the first, although a number of new challengers entered the zero-tailpipe emission competition. 
This was our first look at the performance and handling of some other EV OEM vehicles such as the Rivian R1 truck, the Lucid Air, and even some electric motorcycles that took to the track. Compared to events featuring internal combustion engine motorsports, Holley's High Voltage Experience was relatively quiet aside from the occasional screeching of tires and fan cheers from the sidelines.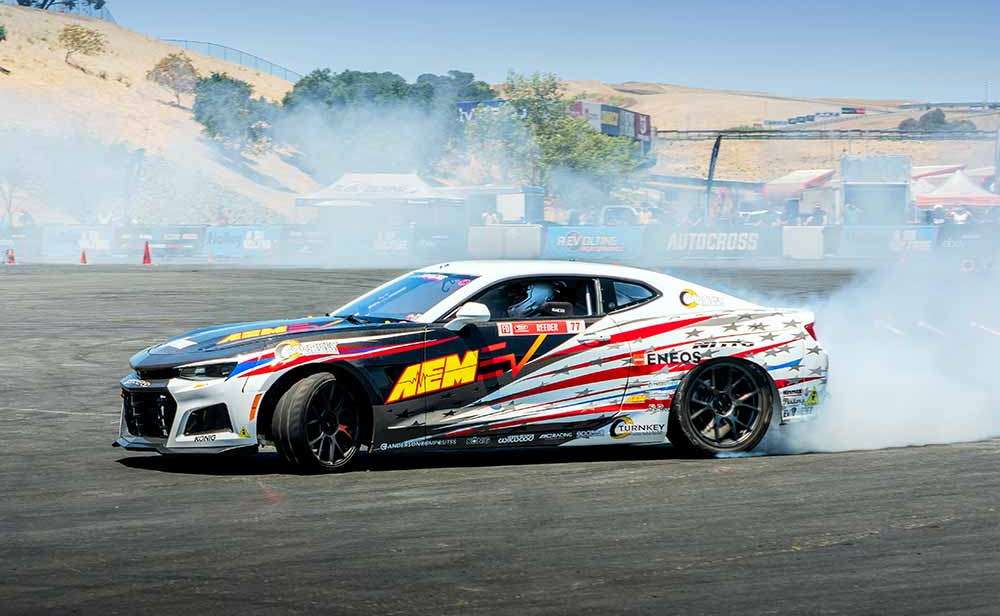 Naturally, the restomod builds are the ones that caught our eye, so we decided to take some time to interview these owner/builders on our live broadcast. These electric-powered machines prove to us that the process is being perfected at a fast pace, and the trend of EV swaps is just about to hit a tipping point. Ever seen an electric Acura NSX? How about a fully EV-swapped 1964 Ford Galaxie? Well we have, and they are amazing builds!
The rad thing about being on the ground floor of the EV explosion is that a lot of ingenuity is going on at this stage of the industry's development. An eclectic array of motor setups were present at the event, with plenty of direct drive and transmission-driven vehicles to check out and steal ideas from. Everyone at the event was more than happy to discuss everything electric and tips for building your own electric vehicle.
This year's event also brought out the top manufacturers in the restomod EV space for one-on-one tech talks with the guys leading the pack. We spoke with Holley, Legacy EV, Hypercraft, AEM, and more about the future of the industry. What they said was fascinating, and you can be sure that they are making it easier every day for you to do your own EV swap. Technology is the driving force behind the build, which is why these companies are extremely important to anyone interested.
Have an EV you'd like to test on the track? Sign up for one of these events! 
Of course, what everyone really came to see was the action, and you could also participate if you wanted to! From road-course racing to drifting and even some off-road shenanigans, you could find plenty of ways to have fun, and thankfully plenty of charging stations were available to top off your batteries between sessions.
The Holley High Voltage Experience was an impressive event to attend, and it's obvious that Round 3 will be even bigger. Have an EV you'd like to test on the track? Sign up your vehicle for one of these events! Check out holleyhighvoltage.com for more information.
Holley High Voltage Experience
2023
When: TBA
Where: Sonoma Raceway, Northern California
Cost: $25/day; $20/day active military discount; kids 16 and under free
Info and Tickets:
www.holleyhighvoltage.com
Don't Miss Next Year's Event!
Bring your EV and test it out on the track. Sign up your vehicle for one of these events:
Autocross
3S Challenge
Drag Racing Classes
Road Course Challenge
Show-N-Shine Competition
Wine Country Cruise
Check out
for more information.