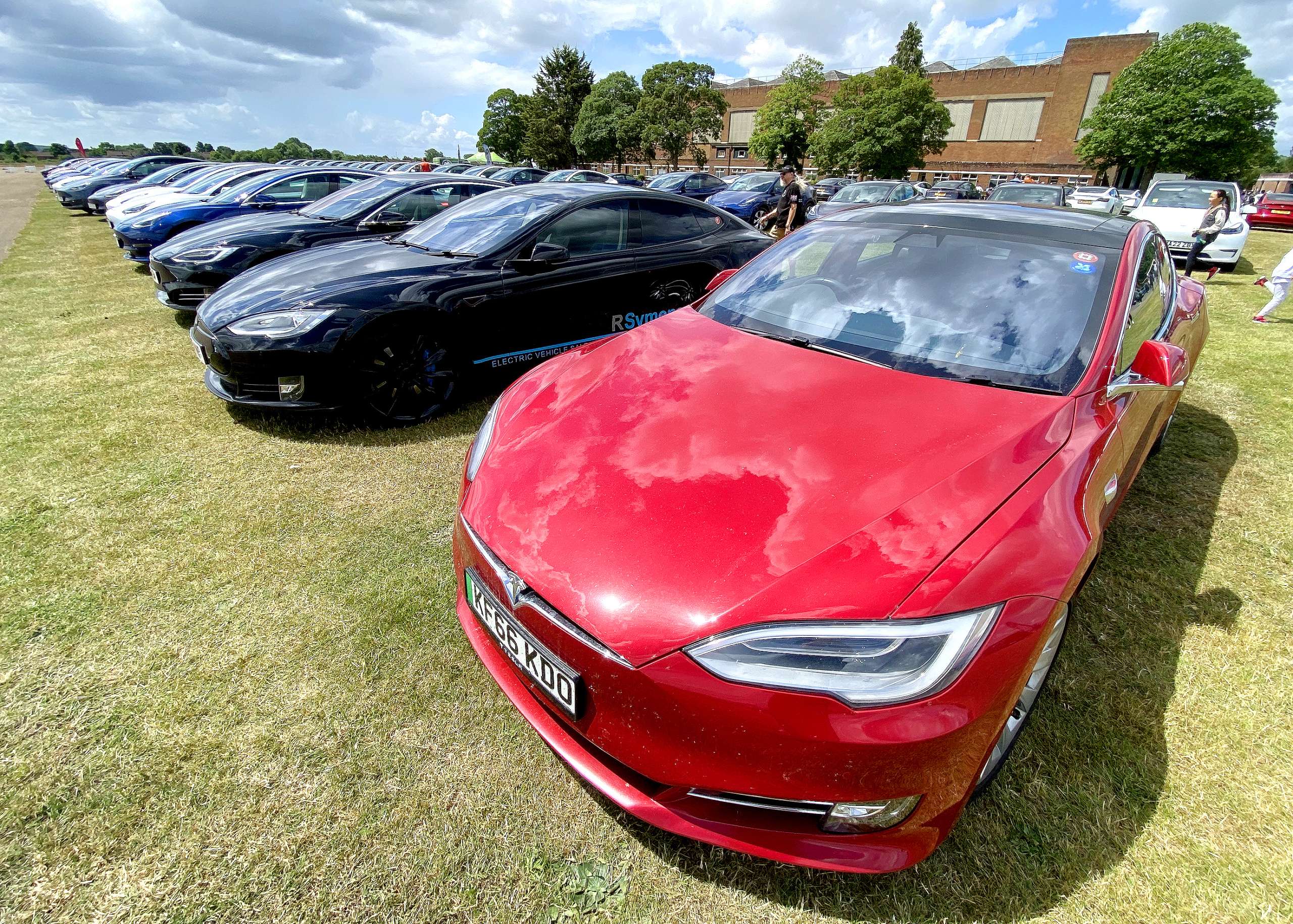 Last Saturday, the UK Tesla owners club gathered 400 Teslas of all vintages and models near Oxford, including a rare early Roadster, for their inaugural Tesla 'Supercharged 2022′ show.
Several unique Teslas took the limelight, including a shooting brake (Station Wagon) Model S and a Model S hearse, yes really.
This was the club's largest event with loads to do, see and experience, including a Launch area to test the Ludicrous mode, a 'Concours d'Elegance', many show cars from Unplugged Performance UK, Custom Tesla, ElectroVogue, R Symons and Haven EV, a kids mini-Teslas 'racetrack' and even a gin tasting (for the non-drivers only), hey this is the UK after all!

The organizers thought about everything with several Tesla Mobile Service technicians and their cars available to fix any problems on all the participating Teslas and even a Starlink working Demo area.
Telsa Motors UK supported the show, coming with the whole accessories catalogue, promo gear and goodies.
The show concluded with the largest 'Tesla Dance' light show in Europe and a fantastic drone shot of all the cars and crowd gathering.
Elon was there, maybe…