… not at convenient, reliable or clean as the Supercharging network, but we'll give him brownie points for the impressive engineering and construction.
Matt Mikka, a Youtuber/inventor has created the world's first-ever Turbo Diesel Tesla Hybrid. It offers a range exceeding 1,000 miles on a single charge, surpassing the limits of conventional electric vehicles.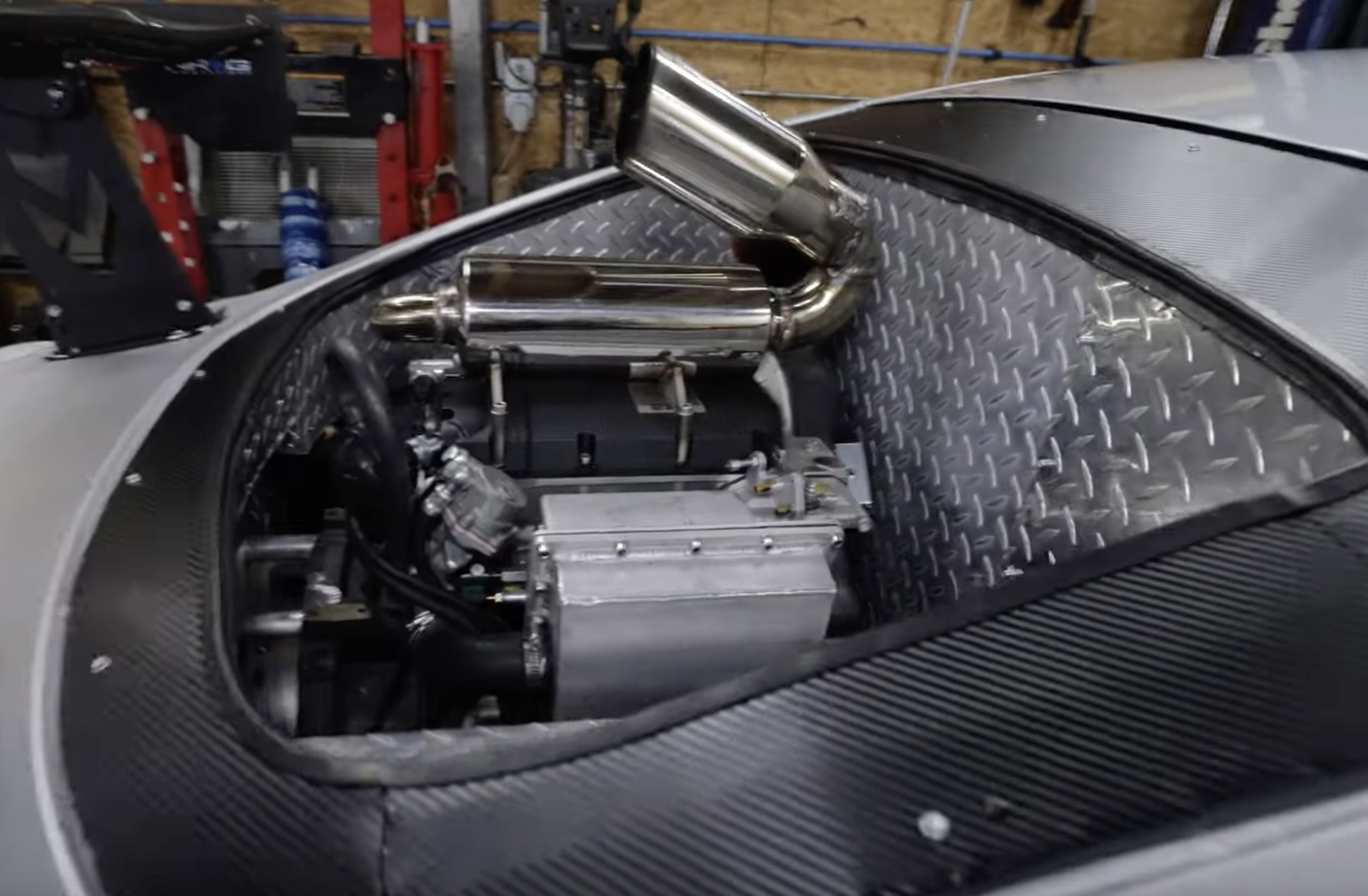 The owner embarked on a daring 2,500-mile road trip to test the capabilities of his makeshift Turbo Diesel Tesla Hybrid. The adventure began with an exhilarating ride on a jet-powered pontoon boat, setting the stage for his journey. From there, the hybrid made its way through the vibrant streets of New York City. Continuing the adventure, the inventor paid a visit to LiquidPiston, a renowned engine manufacturer, and also provided insights into the next engine he could fit to his TMS P85D.
The Turbo Diesel Tesla Hybrid represents an odd evolution to EV engineering, and its remarkable range may be tempting to some, but objectively, the supercharging network is a much better option on many, if not all levels! Check out his other interesting builds on his channel: Warped Perception 
Air duct anyone?