Two all-electric Lancia Delta Evo-e RX rally cars were destroyed by fire on Friday, July 21, 2023, during the British round of the World Rallycross Championship (WRX). The cars were entered by Special One Racing and were set to be driven by Sebastien Loeb and Guerlain Chicherit.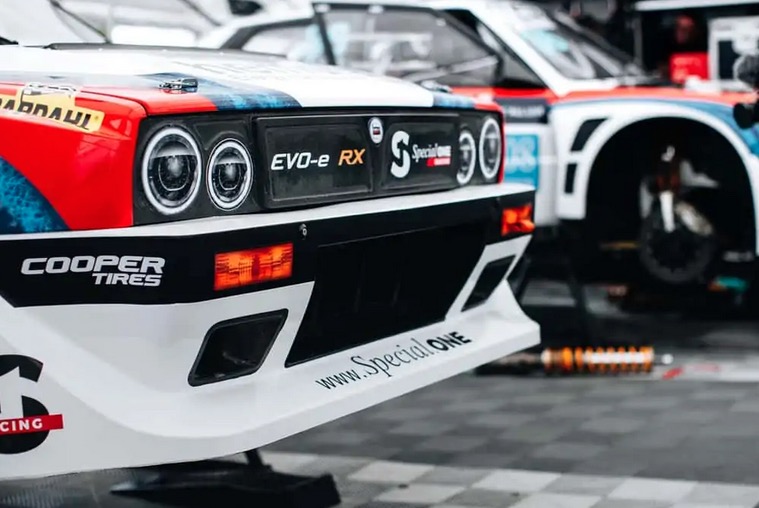 The fire broke out in the number 9 car, normally driven by Loeb, at around 8:45 a.m. local time. The fire quickly spread to the other car parked next to it. The fire brigade was called to the scene, but the cars were destroyed. No one was injured in the fire.

The destruction of the two Lancia Delta Evo-e RX cars is a significant setback for Special One Racing. The team hoped to challenge for the top positions in the WRX this season. However, with the two cars destroyed, the team will have to rely on its third car, powered by an internal combustion engine.
The fire is also a setback for the WRX championship as a whole. The Lancia Delta Evo-e RX cars were among the most popular in the championship. Their destruction will mean that there will be one fewer electric car on the grid for the remainder of the season.
The FIA has launched an investigation into the fire. The FIA is also working with Special One Racing to ensure that the team can continue competing in the championship.