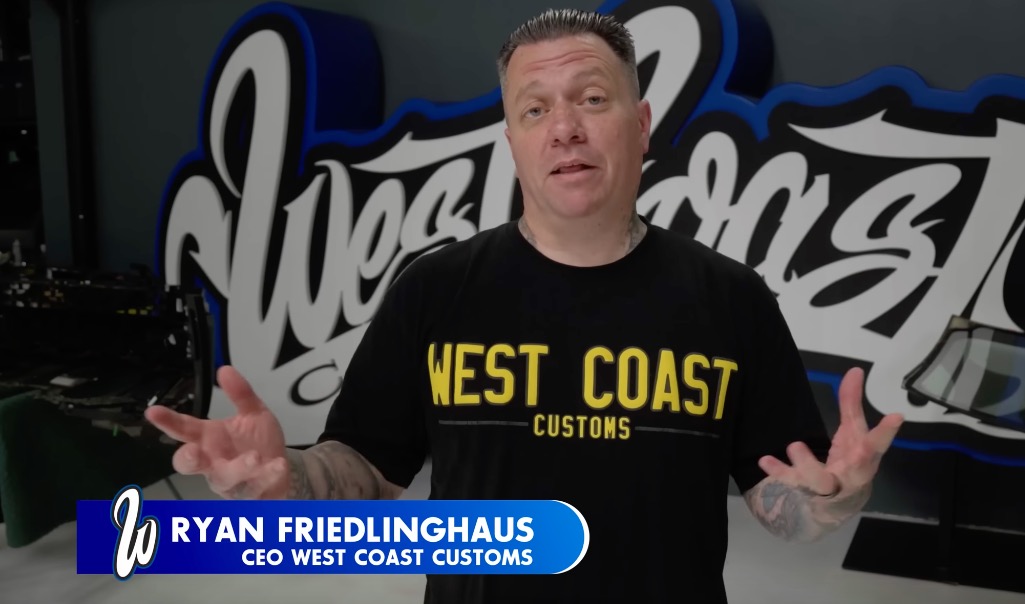 Los Angeles-based renowned automotive customization shop, West Coast Customs, is making waves in the electric vehicle (EV) world as they embark on two exciting EV conversion projects. You can catch a sneak peek of these groundbreaking projects on the latest episode of "Inside The Shop."
West Coast Customs has built a reputation for pushing boundaries and turning dreams into reality with its extraordinary automotive transformations. The team has always been at the forefront of automotive customization, from luxury vehicles to high-performance cars. Now, they are diving headfirst into the EV conversion game. With a Converted to EV Bel Air based on a brand new Tesla Model 3, introduced in their previous episode:
The Chevy Bel Air will be based on a TM3 platform.
They are also converting a Triumph with a Netgain Hyper 9 and Torque Trend setup and, apparently, Tesla Model S modules enclosed in a customer pack.
Charlie at WWC supervised the two projects and will install the Hyper9 and Torque Trend box in the British pocket rocket.
The decision to venture into EV conversions aligns with West Coast Customs' dedication to innovation and staying ahead of the curve.