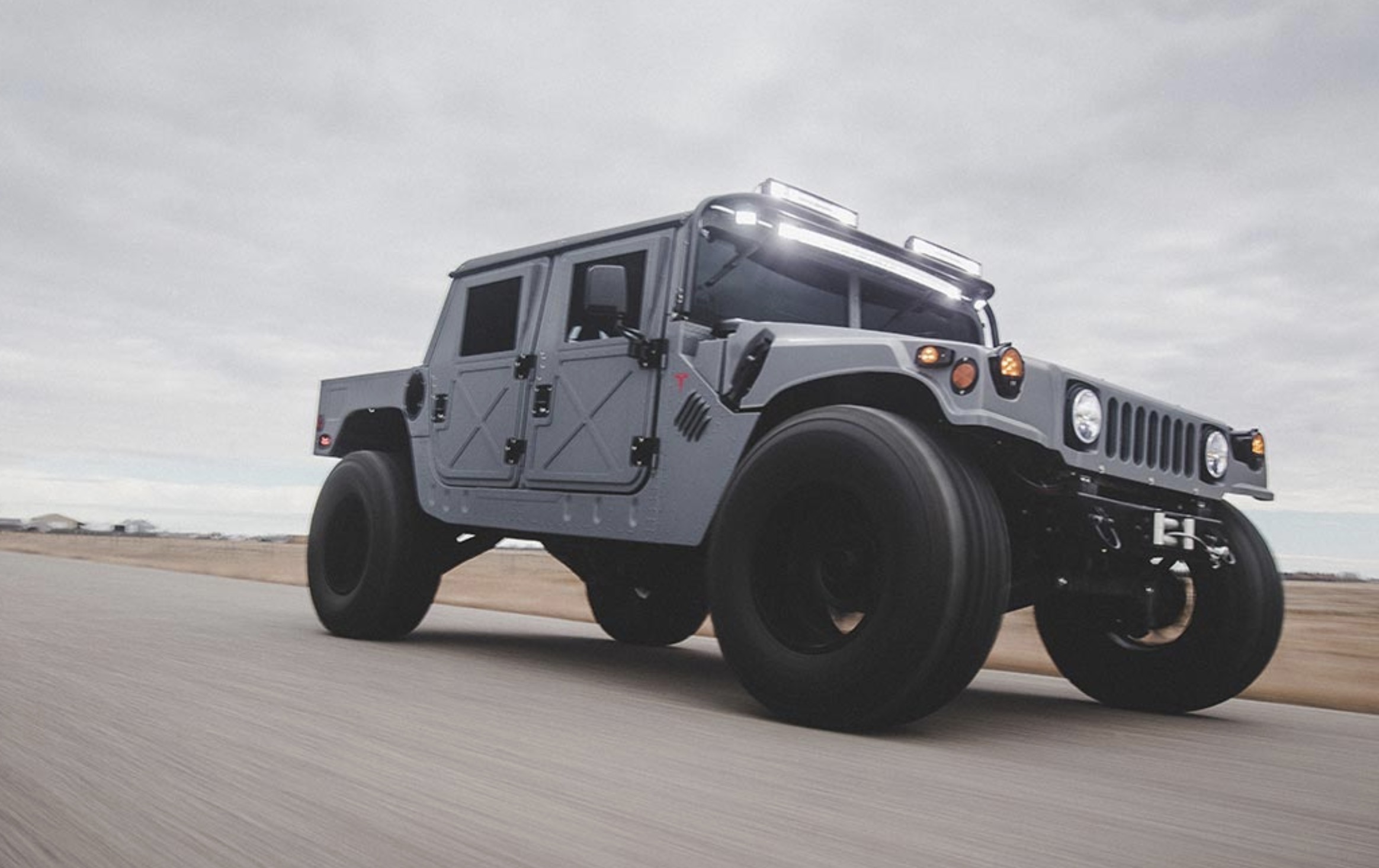 North American Electric Vehicles (NAEV)
has unveiled its latest creation, a
Tesla-powered 1991 AM General Humvee
. The classic Humvee has been extensively modified both inside and out and now features a dual-motor powertrain that makes over 440 kW/600 horsepower!
The Humvee EV has a modern infotainment system, a black vinyl interior, and 20-inch alloy wheels. For those who would prefer a full leather interior, it is available as a $6,000 option. NAEV's Humvee also has a GPS speedometer and Level 2 charge system.
Prices for the Humvee EV start at $98,600. The standard battery pack has a range of 150 miles, but buyers can upgrade to a larger pack for an extra $20,000, which increases the range to 300 miles.
Each NAEV project follows a similar process. First, the donor car is fully disassembled. Then, media blasting and metal repair take place. The paint and body are restored, modifications are added, and the car is reassembled. This is followed by wiring and upholstery upgrades. Finally, each vehicle is "buffed to perfection" and road testing begins.
Previous conversion projects by NAEV include a 1965 Porsche 356C, a 1967 Ford Mustang, and a 1964 Mercedes 230 SL.
The classic Humvee EV is more or less the same price as the new GMC Hummer EV. While it may not be as fast or have as much innovative technology, it's a little cooler than its modern equivalent.
So, which would you rather have? A converted original with over 440 kW/600HP or "the world's first super truck"?
Like what you see? Why not try the brand-new issue of EVBG here?
https://engagedmedia.store/product/ev-builders-guide-print-subscription/