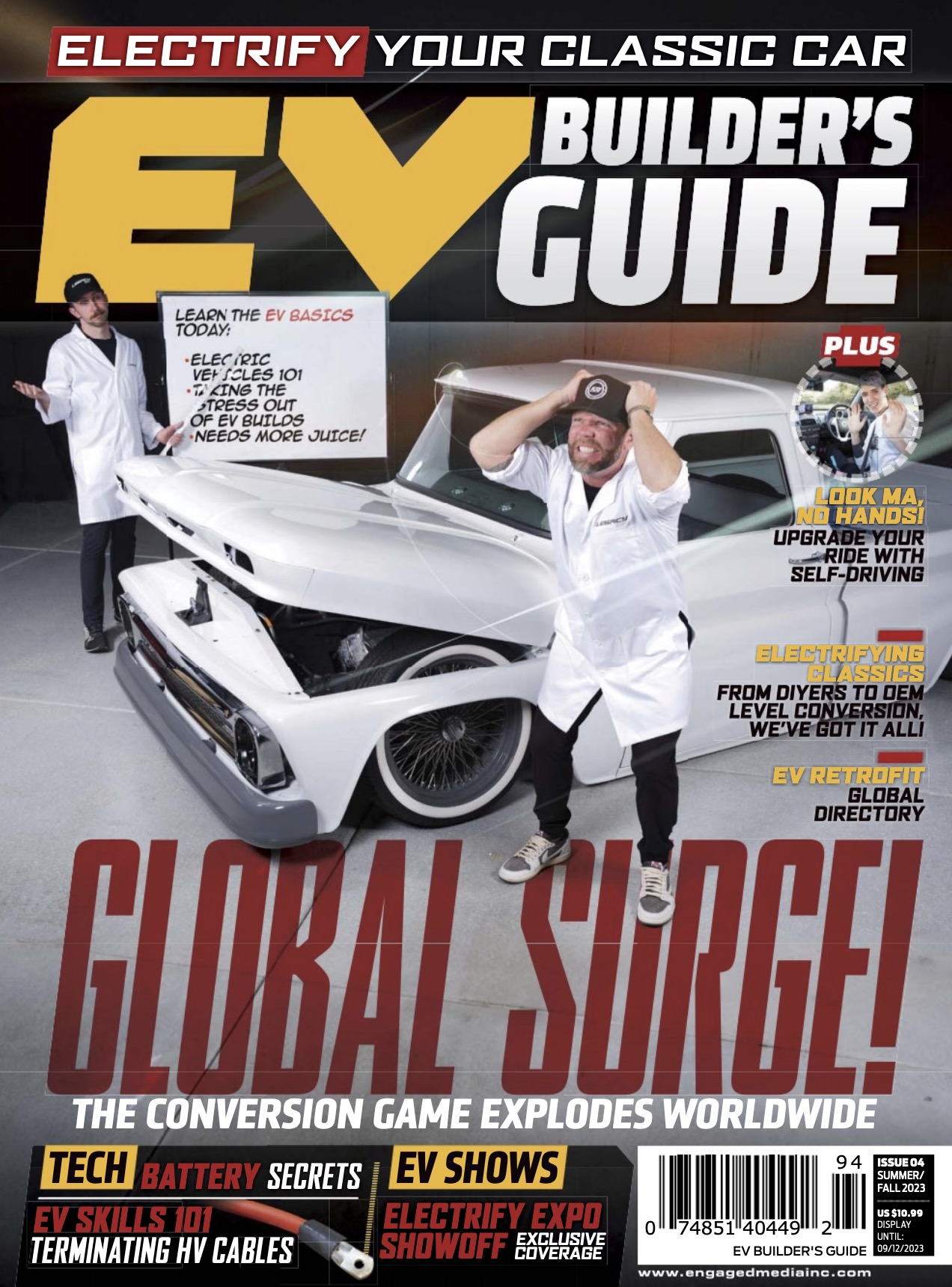 The new issue is out, so spread the word!
The new issue is packed with everything you need to know about converting classic cars to EVs and modifying modern EVs.
Can't decide whether to convert your classic car to an EV or modify your modern EV? Why not do both?
This issue has something for everyone. Grab a copy using the link below (print or digital) or run to the nearest newsstand.
https://engagedmedia.store/product/ev-builders-guide-print-subscription/
Discover all the new products and conversion solutions.

We cover all the major EV events too!
Everything you want to know about EVs and what makes them tick!
We even go far and wide to witness the most impressive mods!
EV 101? We've got you covered!
Order your copy today and start building your dream EV!
https://engagedmedia.store/product/ev-builders-guide-print-subscription/