Legacy EV Offers Certification Program
If you've been paying attention, it's no secret that we are stepping into the electrical vehicle age. Gas isn't in the past just yet, but electric vehicles are here now—and they're here to stay.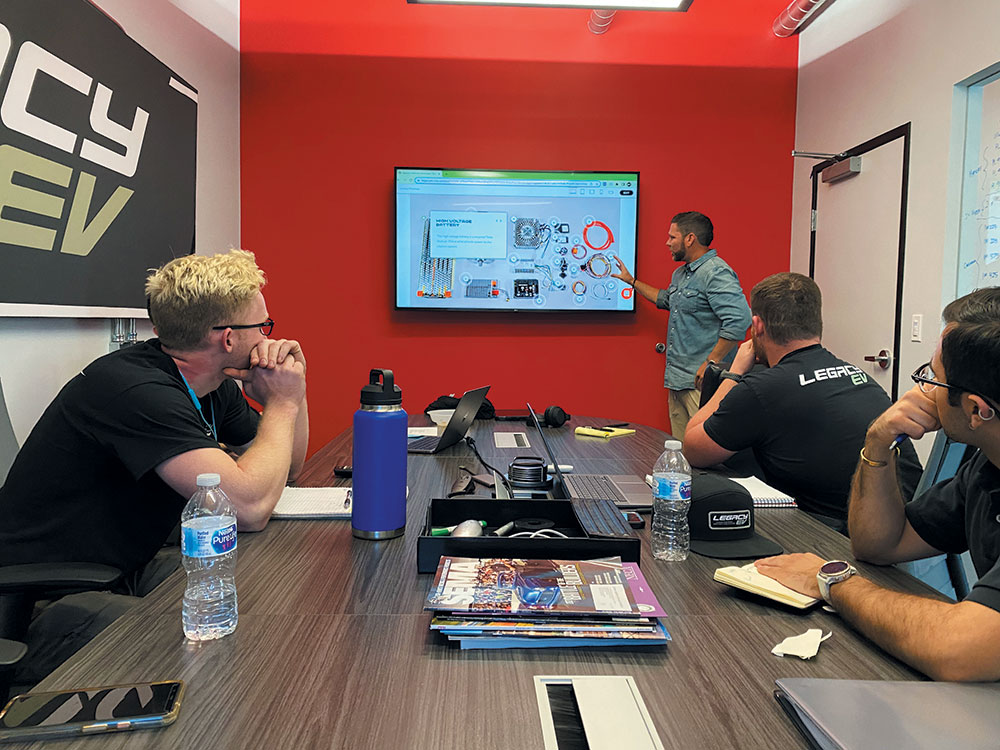 Nearly every major auto manufacturer has plans to increase EV production and, in some cases, phase out internal combustion powertrains altogether. As of the end of 2021, 55 EV models were for sale in the U.S., and based on current major automaker plans more than 100 EV models will be available by the end of 2024.
On the aftermarket side, the industry shows more interest than ever before in preserving the cars we cherish, but with the addition of electric powertrains. Nearly a dozen EV conversions were displayed at SEMA in 2021, and established automotive shops such as Gateway Bronco, Impatient Creations, and Wyld Garage are now offering comprehensive EV solutions to their clients. Multiple manufacturers, such as Ford, GM, Cascadia Motion, and ReVolt Systems have stepped up to provide crate motors for electrification, with a growing list of manufacturers providing the other necessary components to complete the electrification process.
…despite the skyrocketing supply and demand for electric conversions and EVs in general, a painful absence of quality education still exists in the EV space.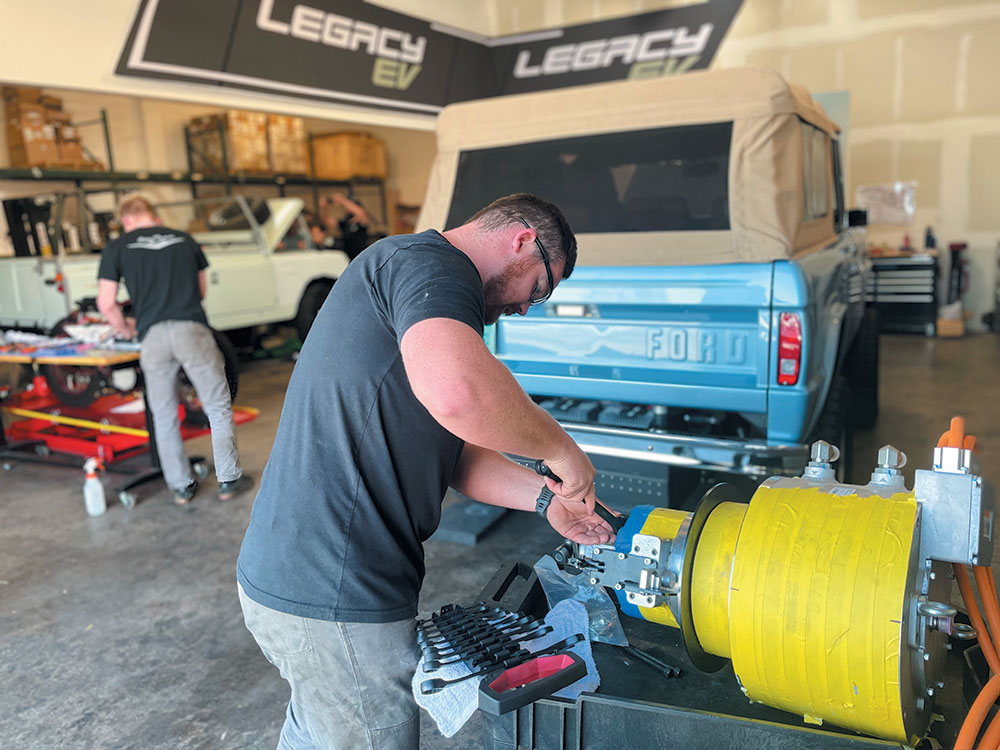 EV Education
However, despite the skyrocketing supply and demand for electric conversions and EVs in general, a painful absence of quality education still exists in the EV space. This makes it incredibly difficult for the automotive shops we trust to convert and service electric vehicles safely and efficiently. As such, EV education is at the forefront of conversations in the industry.
With proven expertise and training in electric vehicle systems and conversions, Legacy EV is equipped to support the automotive industry's growth and evolution through its comprehensive educational programs.
Established automotive professionals and passionate enthusiasts can now embrace the exciting future of EVs with Legacy EV's Certified Technician Program. The Certified Technician Program is a five-part course that includes the benefits of a self-paced virtual program designed to be completed in conjunction with a custom EV conversion.
As part of this training, students will receive quizzes that will help test and reiterate necessary skills, a complete handbook based on the curriculum, full access to Legacy EV's video library, blueprints and schematics to understand details of the EV systems, and access to the library of Legacy EV Installation Guides. Furthermore, students will be able to take advantage of Legacy EV's design engineers' extensive knowledge base through questions, feedback, and checkpoint meetings for each point of the build.
Certified EV Tech
By the end of completing Legacy EV's Certified Technician program students, will be able to communicate the topic of EV tech successfully with customers and stakeholders, convert a gas-powered car to electric power, and become part of Legacy EV's authorized installer network.
This huge market shift is happening faster than ever, and EV education will play a pivotal role in the evolution of the auto industry. Legacy EV will continue to provide training and curriculum to auto shops, custom restoration shops, tech schools, junior colleges, high schools, fleet mechanics, and even K-12 STE(A)M programs, ensuring the legacy of highly qualified mechanics and car builders lives on for generations to come.