Tesla Owners of Silicon Valley Take Over San Luis Obispo
With this third edition, the Tesla Owners of Silicon Valley has definitely delivered the most important Tesla event—and the club is planning for even more!
The Tesla Takeover was a sight to behold. On July 29-30, more than 1,500 Teslas fans from all over the US gathered in San Luis Obispo, California, for the year's largest event for the Tesla community. The TOSV event featured many activities, including a modified car show-off, insightful keynotes and panel discussions, and a meet-and-greet with Tesla personalities and influencers. There were even drag race opportunities at a private airport organized by Holley in partnership with TOSV for their High Voltage Experience.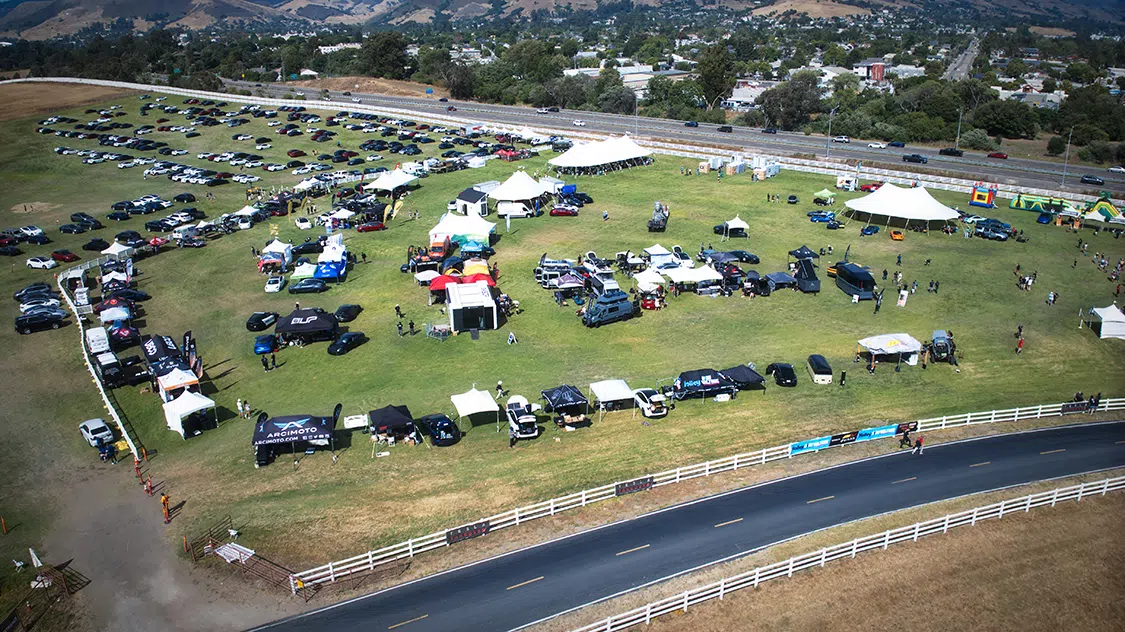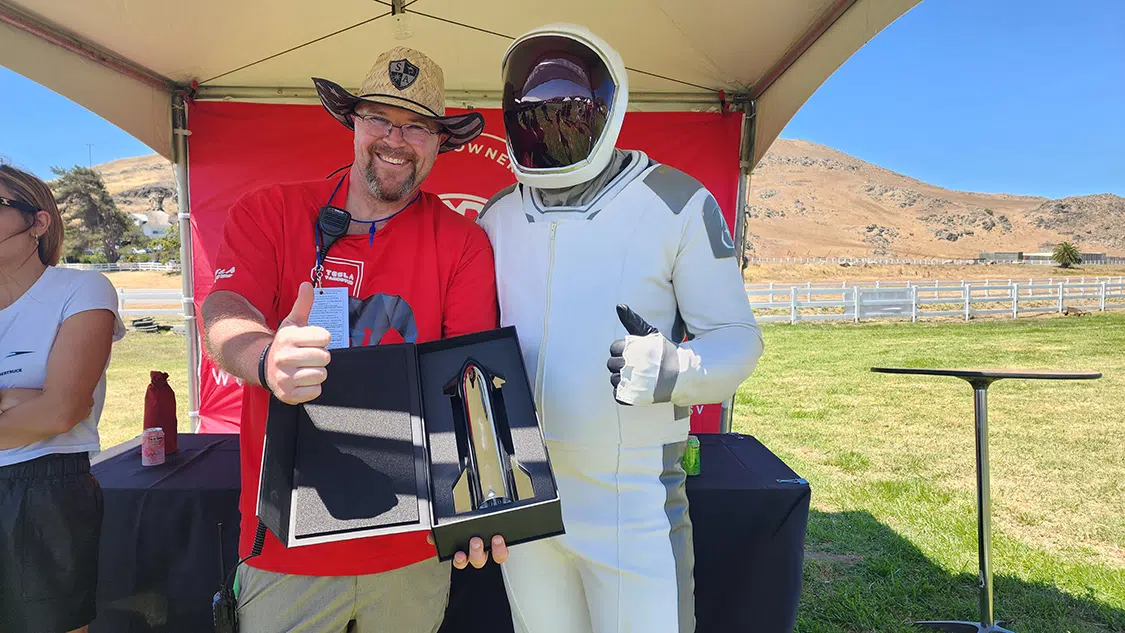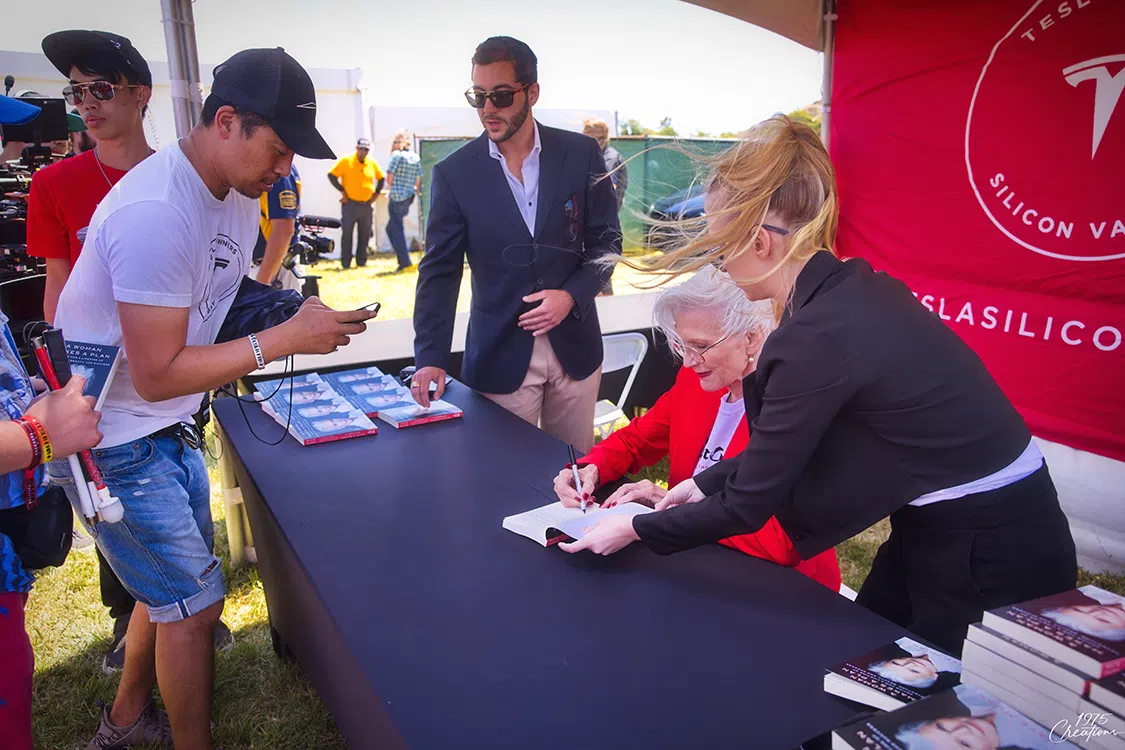 The two-day event included a scenic Central Coast ride and drive, as well as a synchronized Tesla light show in the shape of a Cybertruck on Friday night.
Throughout the weekend, attendees heard captivating keynotes, including from Sandy Munro, CEO of Munro Associates. Munro is a renowned automotive engineer who has been critical of Tesla's quality control in the past. However, he was impressed with the progress Tesla has made in recent years and said that he is now a fan of the company. Other panelists delivered interesting presentations about the brand, products, services, and their vision of the brand's future.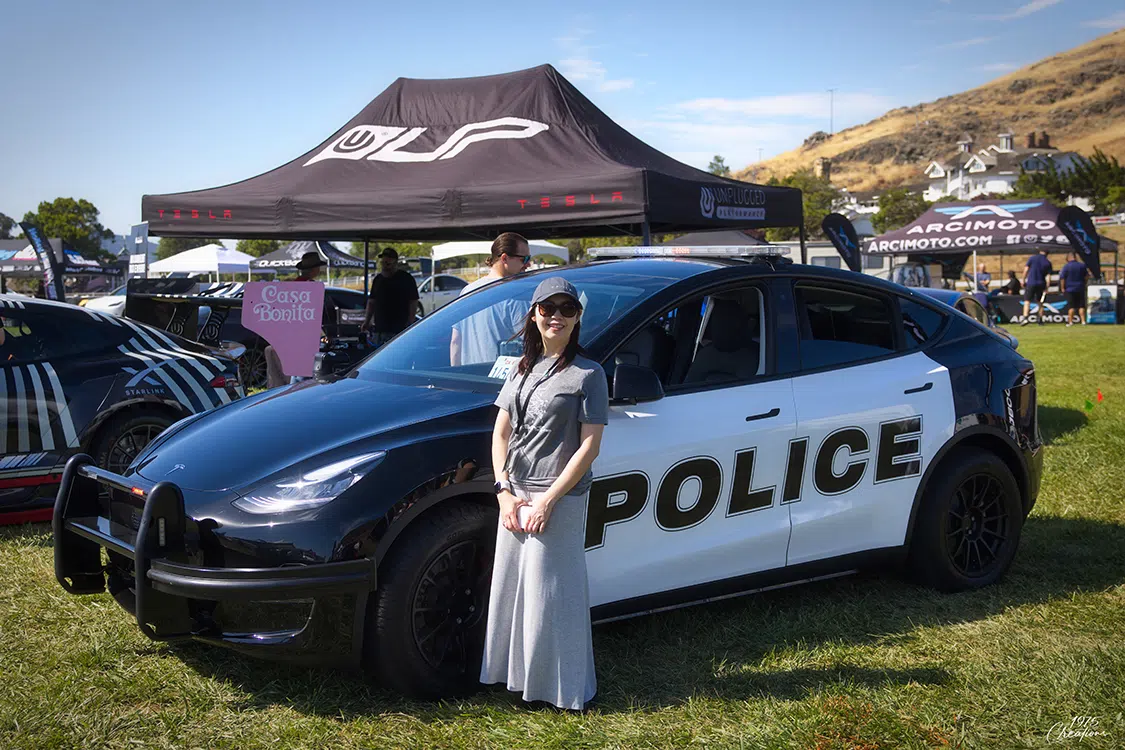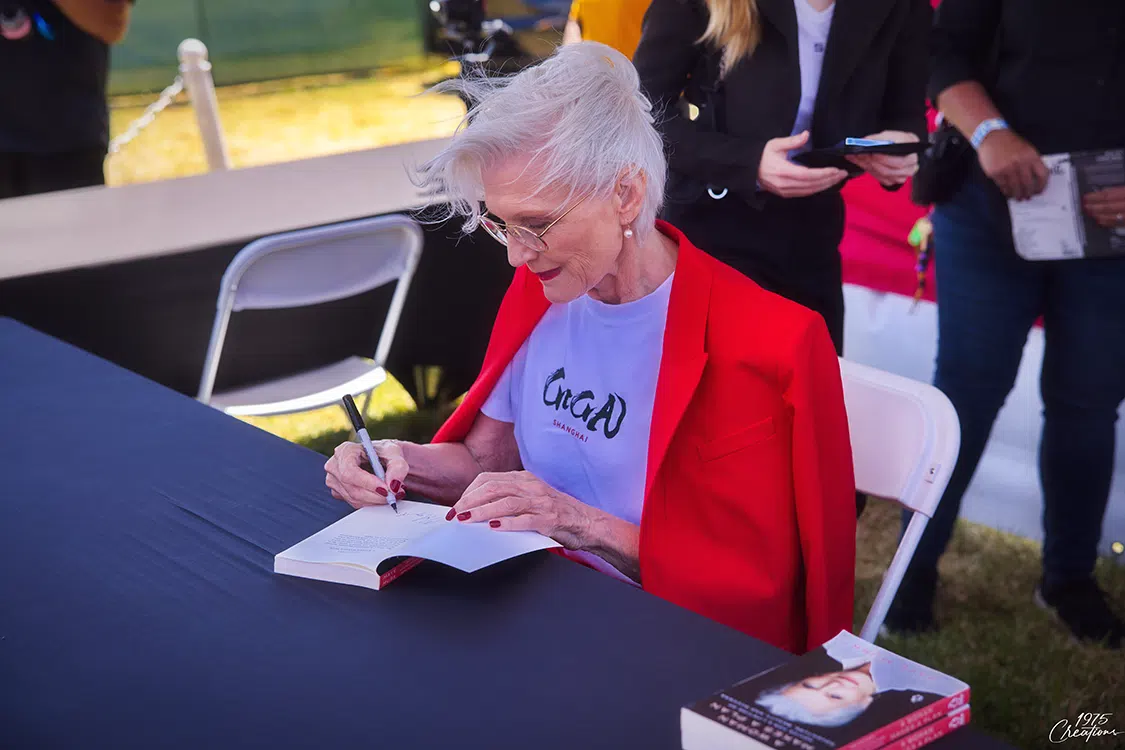 On Sunday evening, attendees enjoyed a keynote presentation from Maye Musk, world-renowned dietician, model, entrepreneur, and bestselling author. Musk spoke about her experiences as a Tesla owner and her passion for sustainable transportation. She also shared her thoughts on the future of electric vehicles.
Let's Show Off
The modified Tesla show was the main event, and it was wilder than ever with incredible custom Teslas, mainly Model 3 and Ys. There were several recent Model Ss and Xs, including Plaid and the awesome Dark Helmet from Unplugged Performance we reviewed in EVBG Volume 2. There were even some "classic" Tesla roadsters. No Cybertruck or Semi yet, but next year's event should have them aplenty. A few other exciting EVs, particularly Rivians and Lucids, were present to highlight other EV manufacturers. Aftermarket products were available in an incredible variety from vendors with very practical accessories, from rim guards to a Cybertruck drop-in camper-pod. The Aptera Gamma vehicle made a rare appearance, too! It would be challenging to visit the show and not return with goodies for your ride!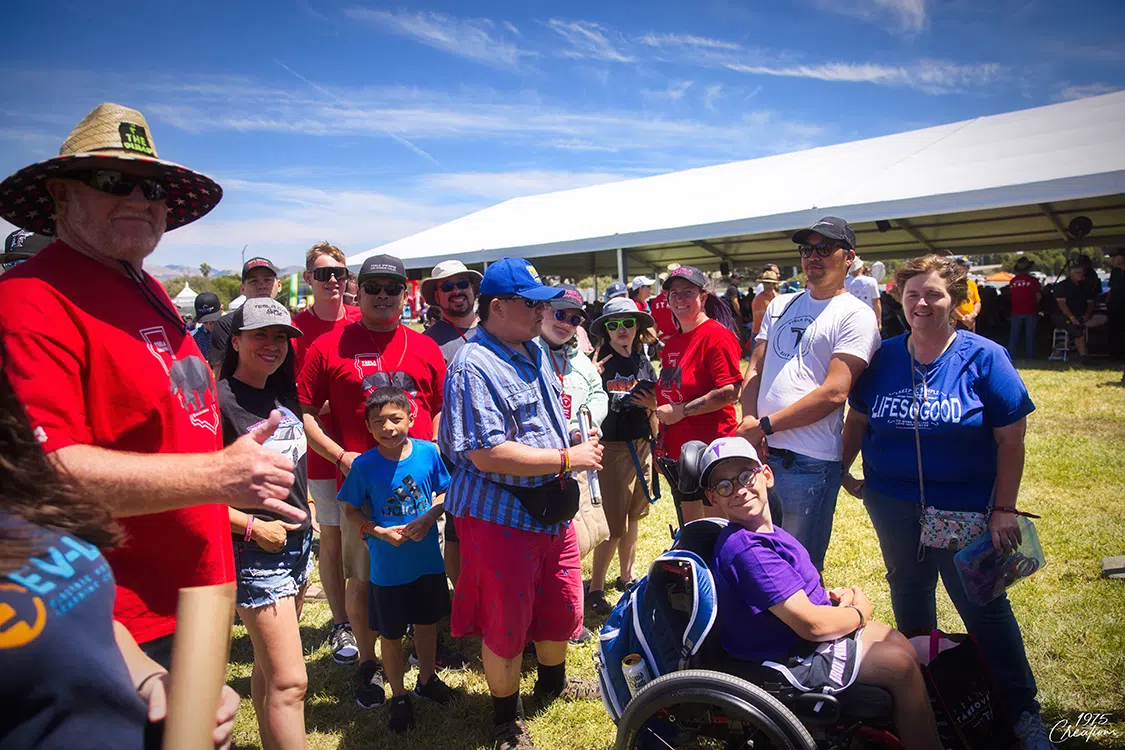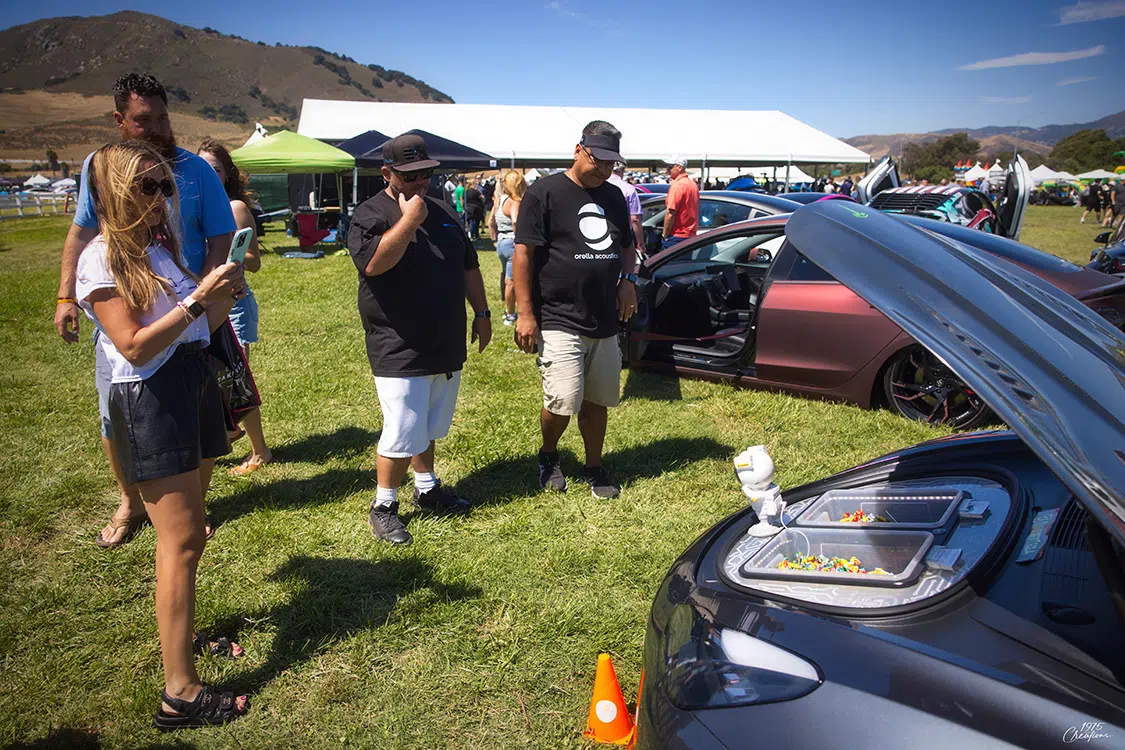 High Voltage!
The Holley High Voltage Experience was also much fun. Tesla Model S Plaids, Lucids, Rivian R1Ts, Mustang Mach-Es, and F-150s lined up to see who could cross the quarter-mile in the shortest time. Ultimately, Model S Plaids competed at the highest level to cross the quarter-mile as close to 9 seconds as possible. Rivian R1S SUV was there on the sidelines.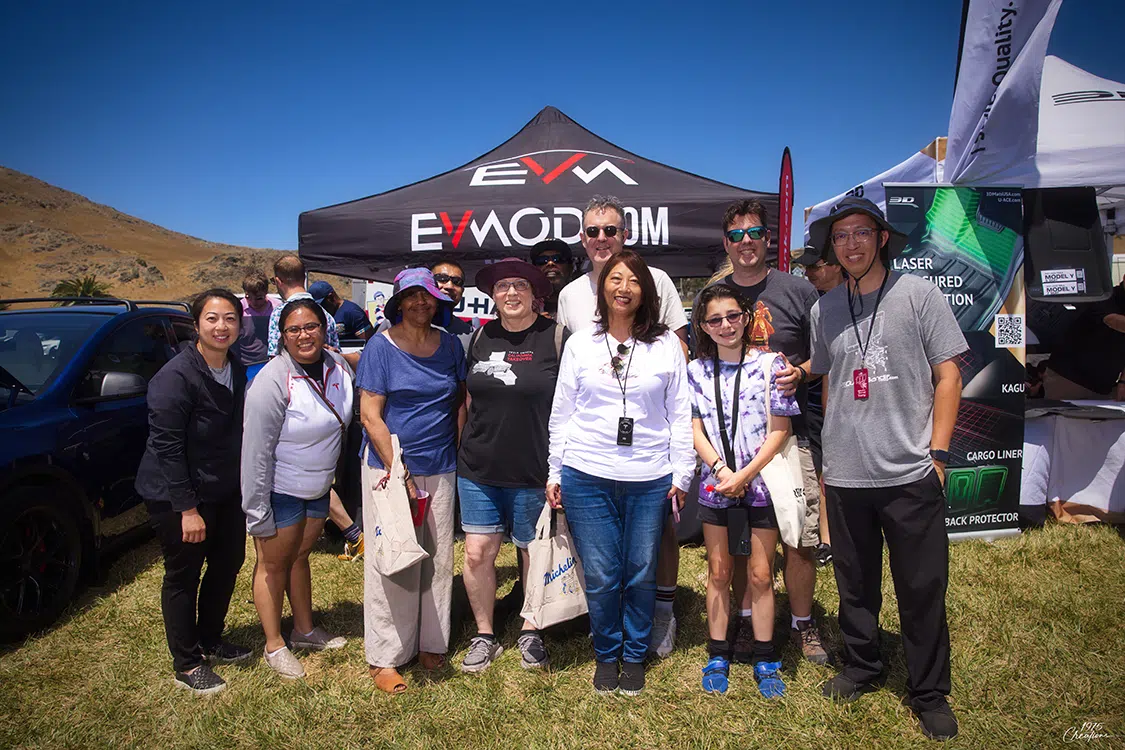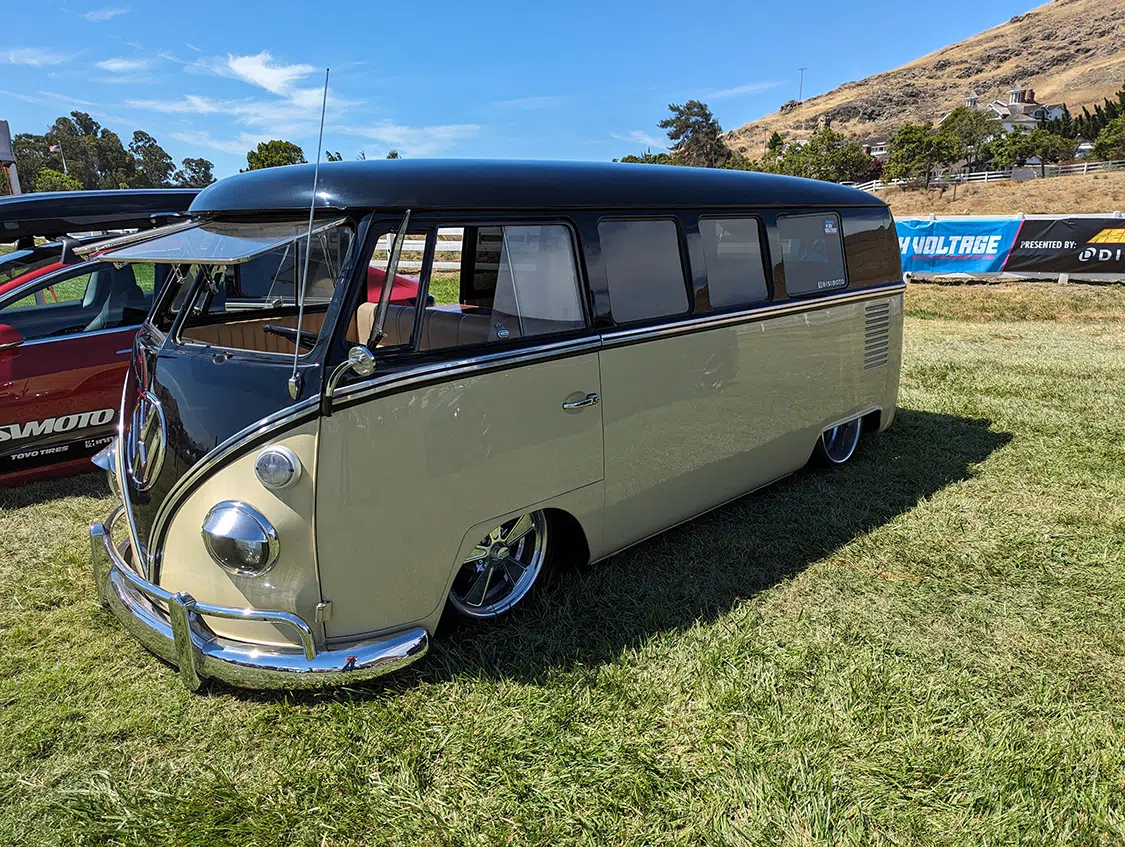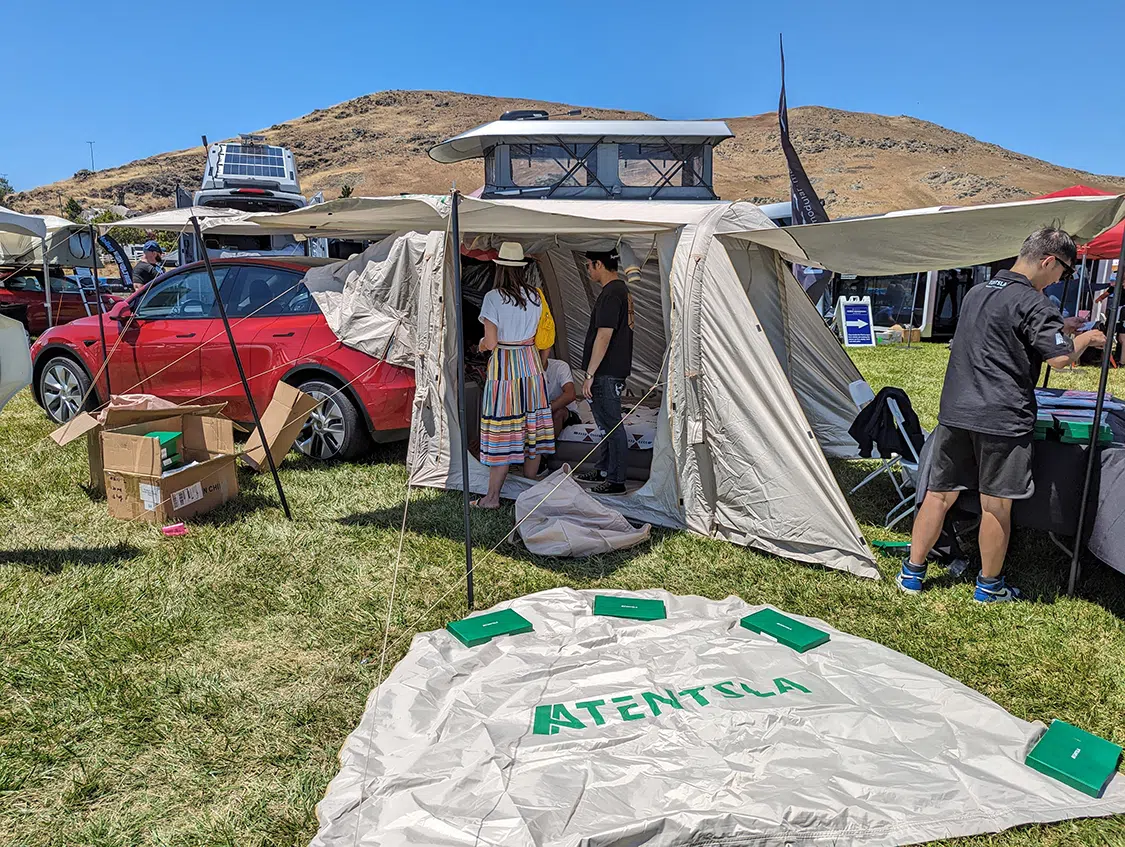 But the Tesla Takeover was about more than just cars. It was also a celebration of the Tesla community. Tesla owners from all walks of life came together to share their love of electric cars and learn more about transportation's future.
Takeover is the event of the year for the Tesla community—you don't want to miss it!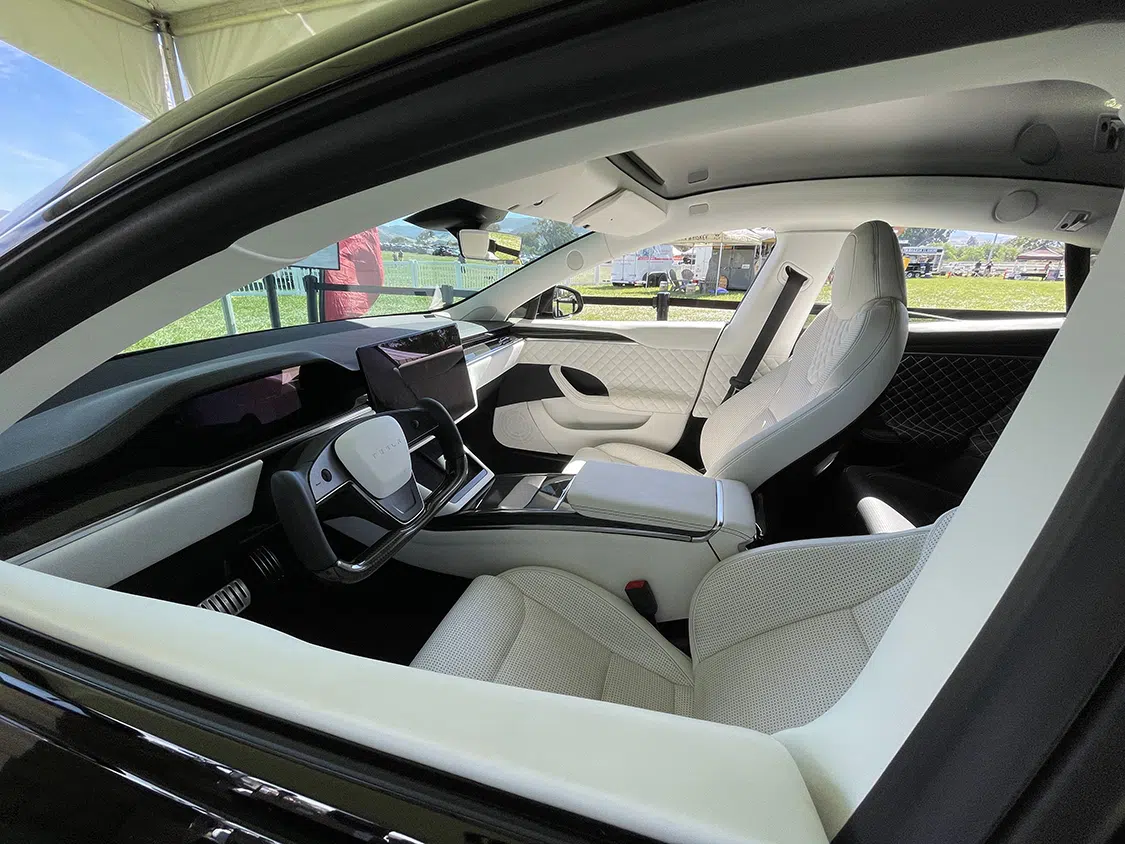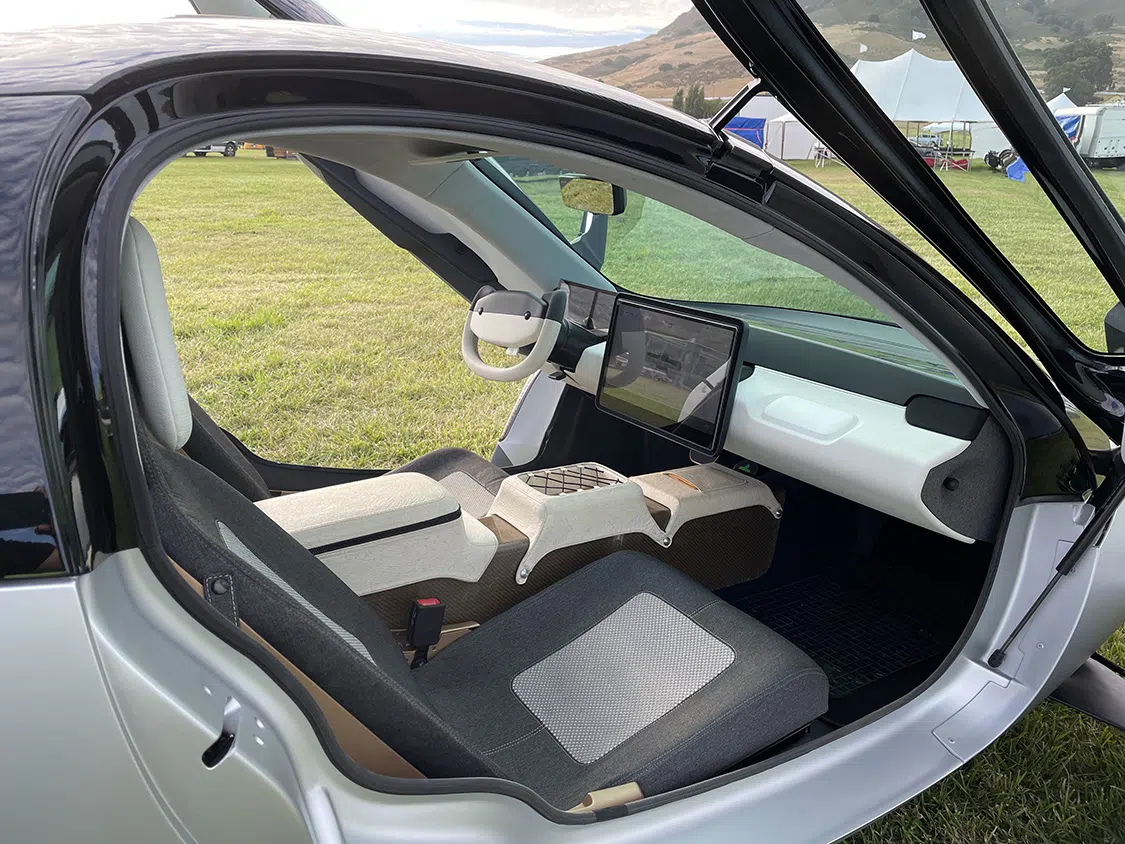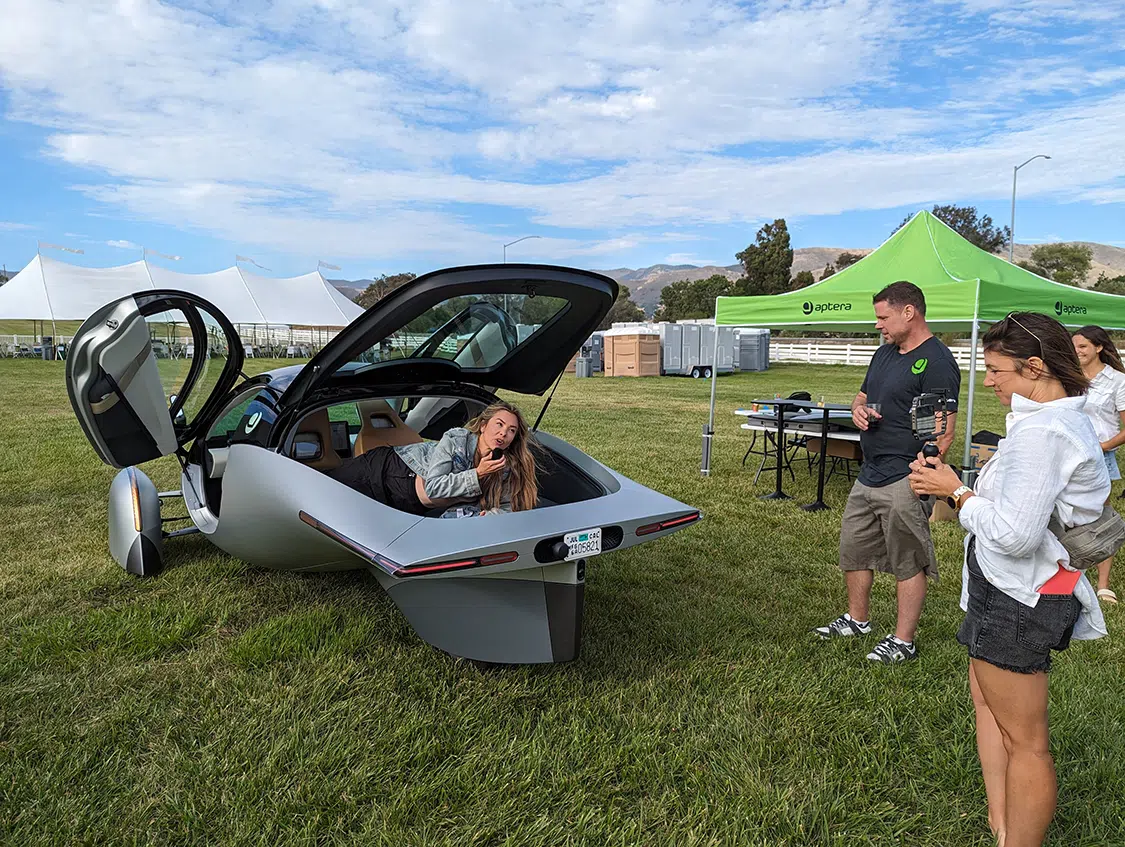 The club gathered key Tesla influencers to share their view on the present and, more importantly, the brand's future, the products, and the influence Tesla will have on the global population's everyday life. Energy production and storage are a key pillar of Tesla's growth that is largely under-appreciated and that the specialists rightfully significantly underscored.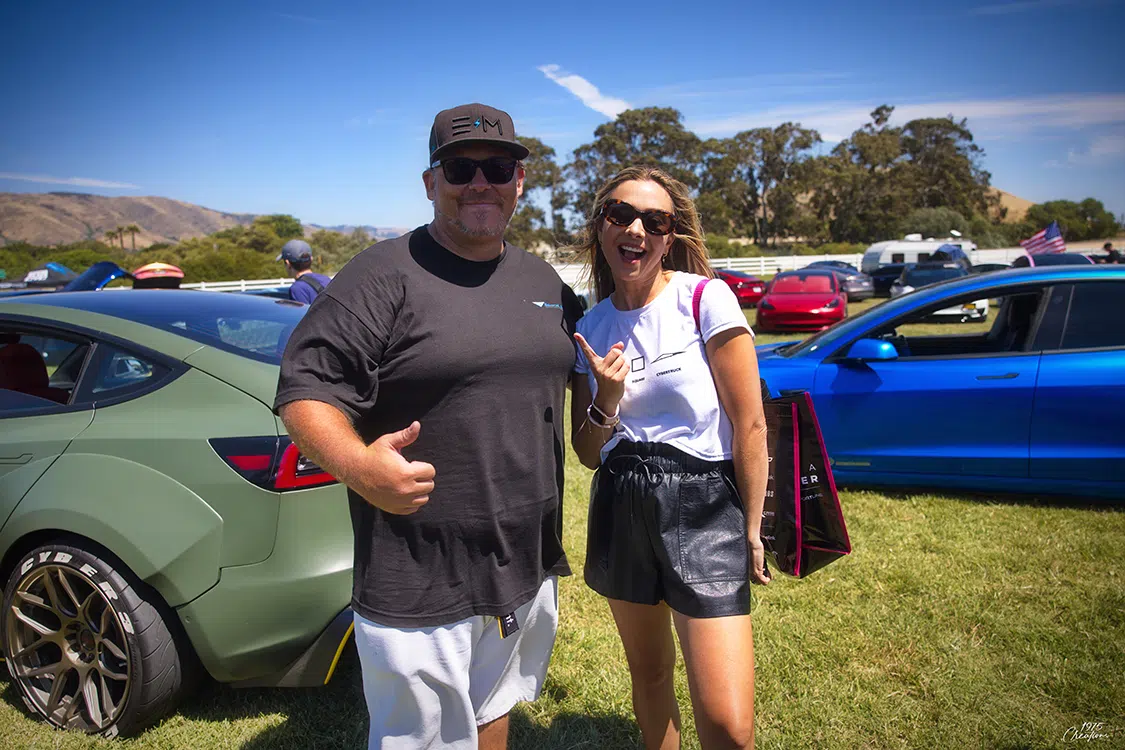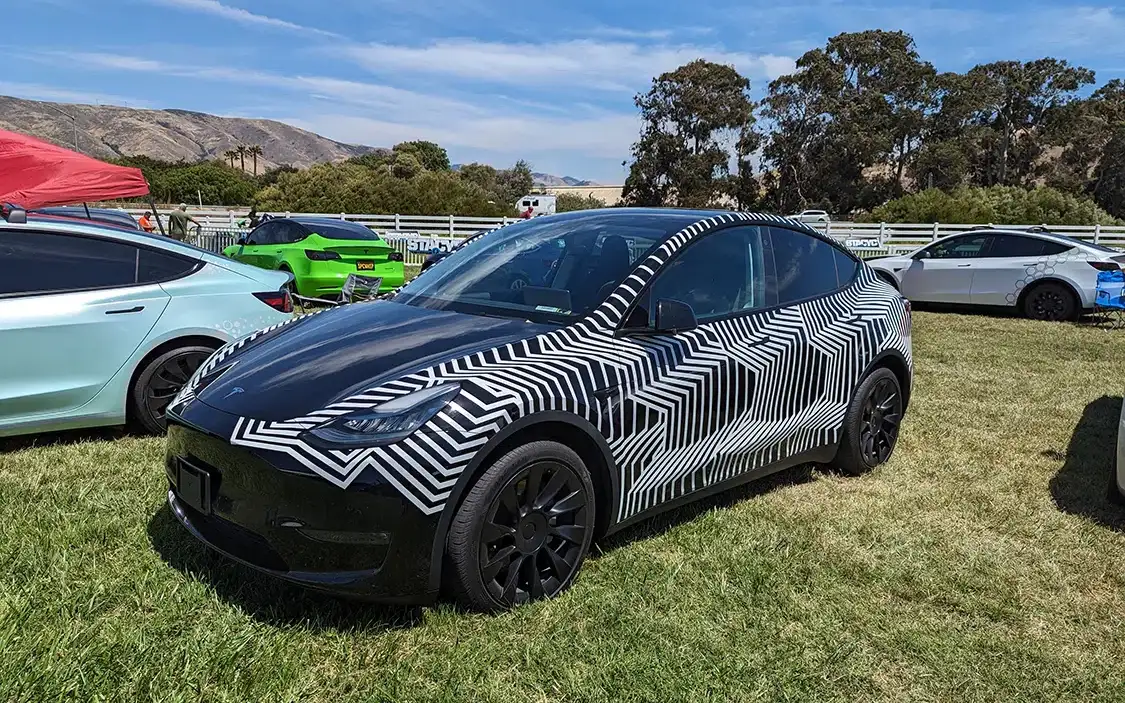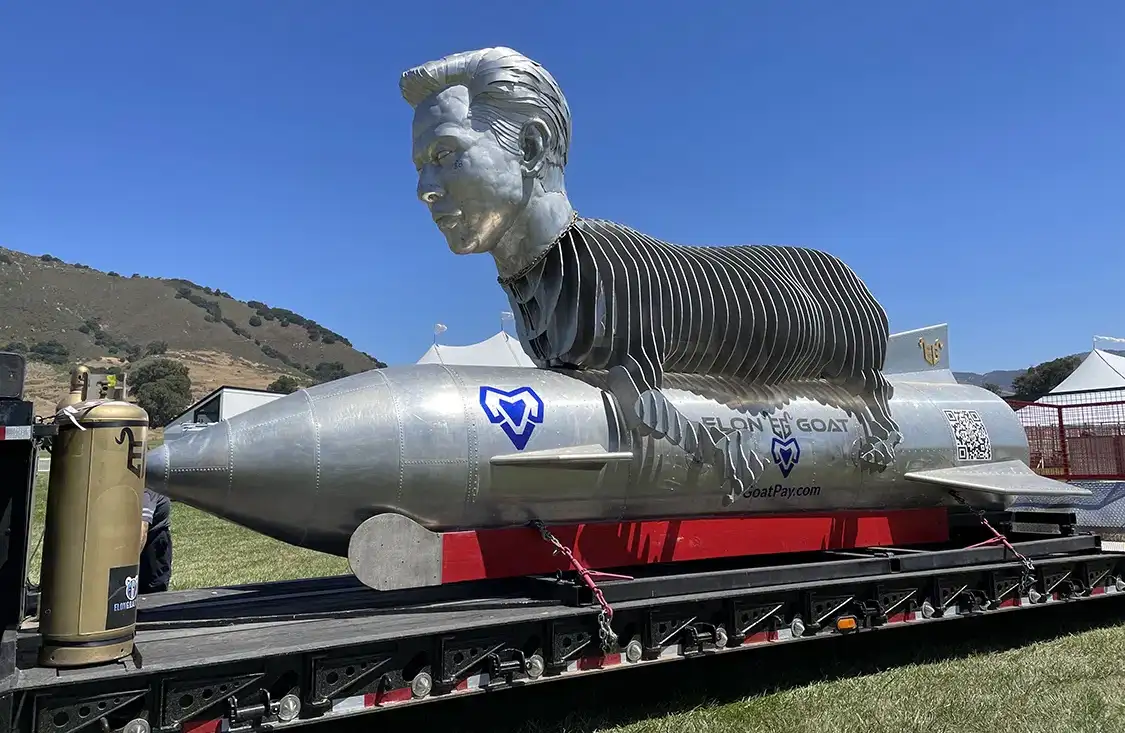 Next Year Will be X(ceptional)
After this successful run, Tesla Takeover is evolving into something even bigger and better: X Takeover. This new event will build upon the legacy of Tesla Takeover by bringing together the pioneering spirits of Tesla's revolutionary electric cars, SpaceX's galactic aspirations, the real-time communication impact of X (ex-Twitter), and the other innovative companies that are shaping the future, such as The Boring Company, Neuralink, Tesla Energy, TeslaBot, and XAi. X Takeover will occur on July 27-28, 2024, back at The Fields at the Madonna Inn in San Luis Obispo, California. Tesla will still be the primary focus of the event, but attendees can also expect to see exhibits and presentations about SpaceX, X, and other Musk-related endeavors. We can't wait to see you all there.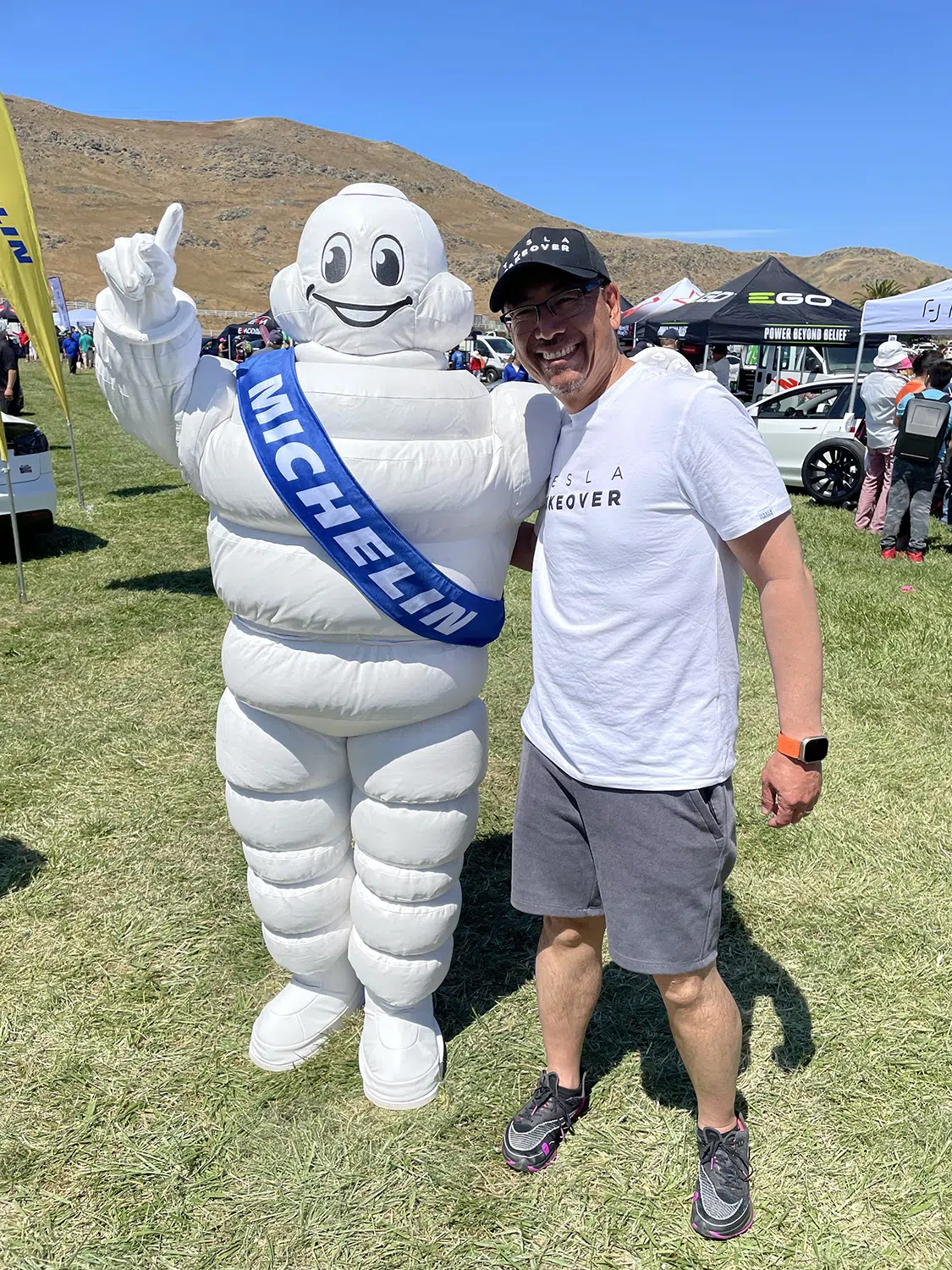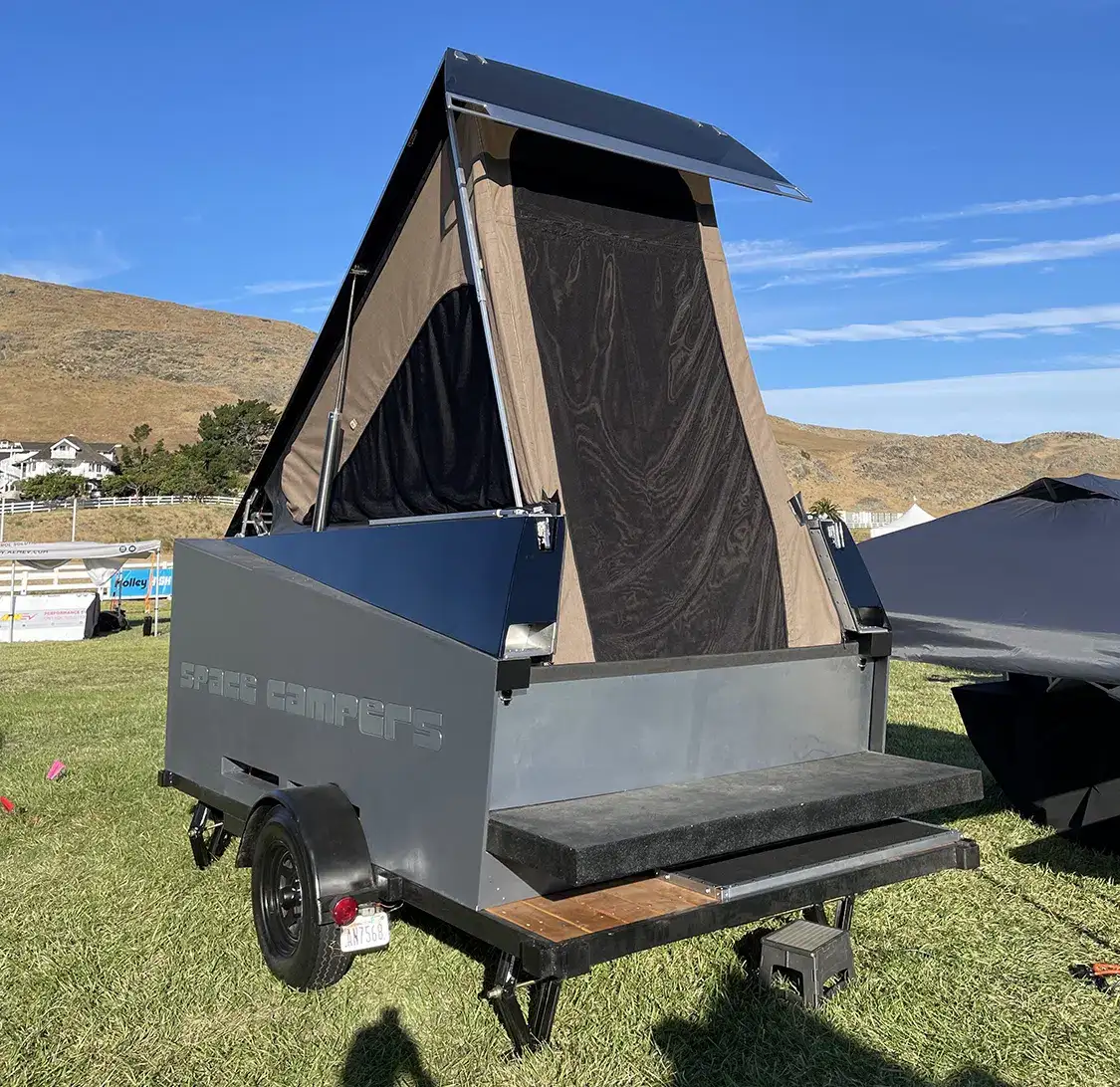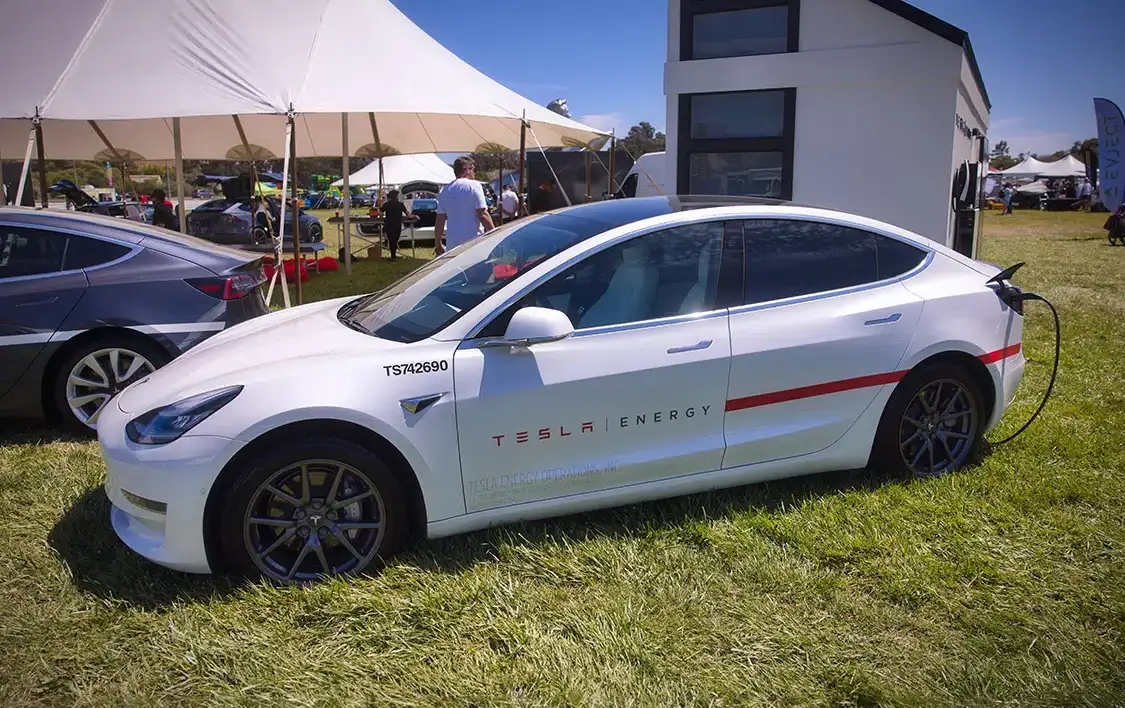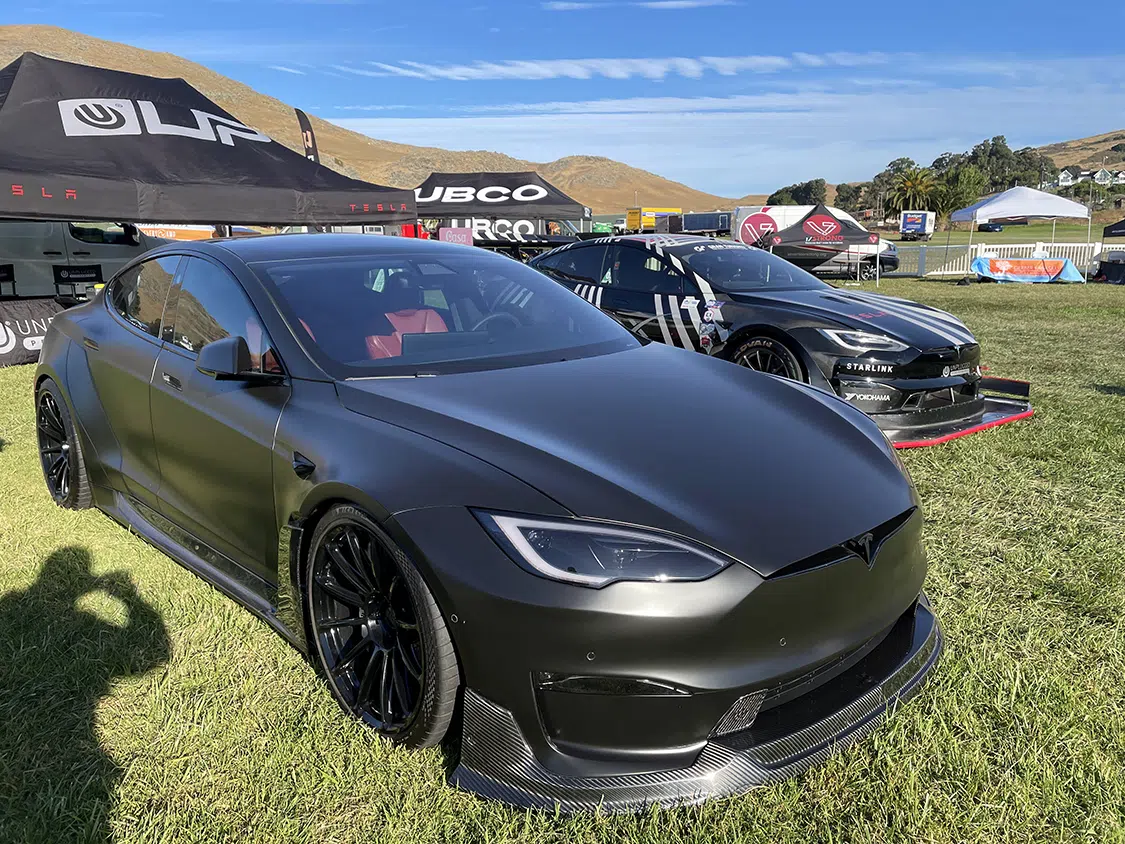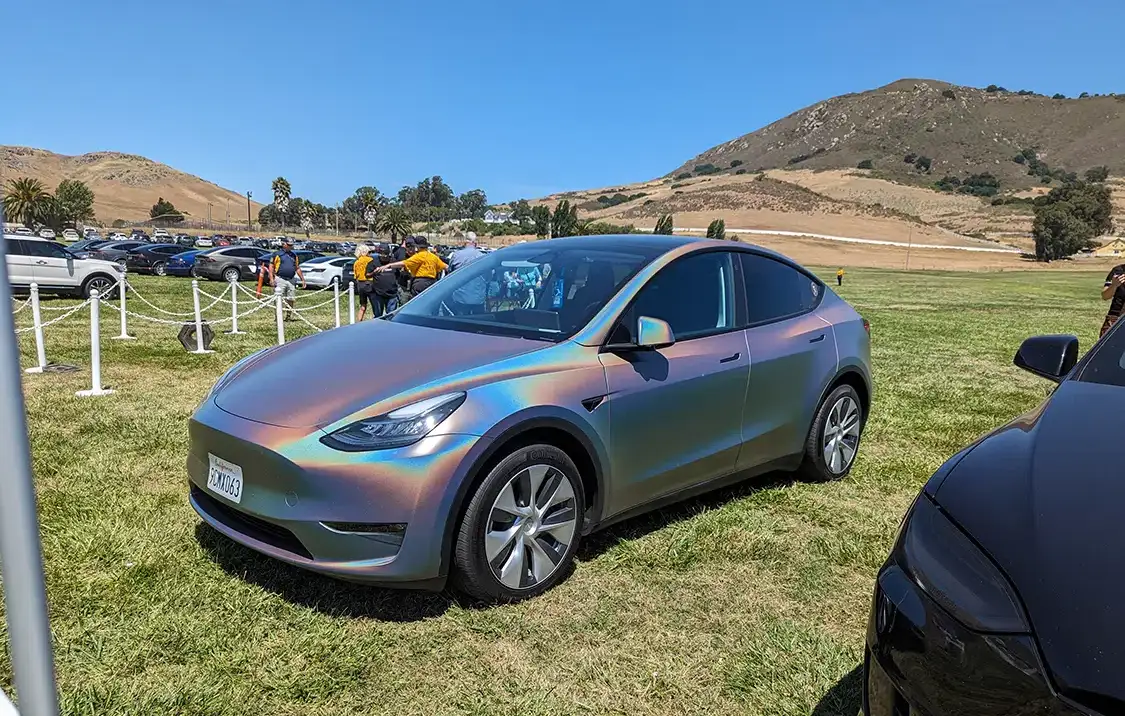 2024: The Year of X
Next year, X Takeover will bring even more excitement, with:
Inspirational keynotes
Scenic ride and drive
Cybertruck showcase
Tesla Pro Tips workshops
Custom Teslas Showcase
Networking opportunities
Engaging panel discussions
Influencer meet-and-greet
Synchronized Tesla light show
Professional detailing
Accessories installations
e-Mobility demo rides
Learn more about the event on XTakeover.com