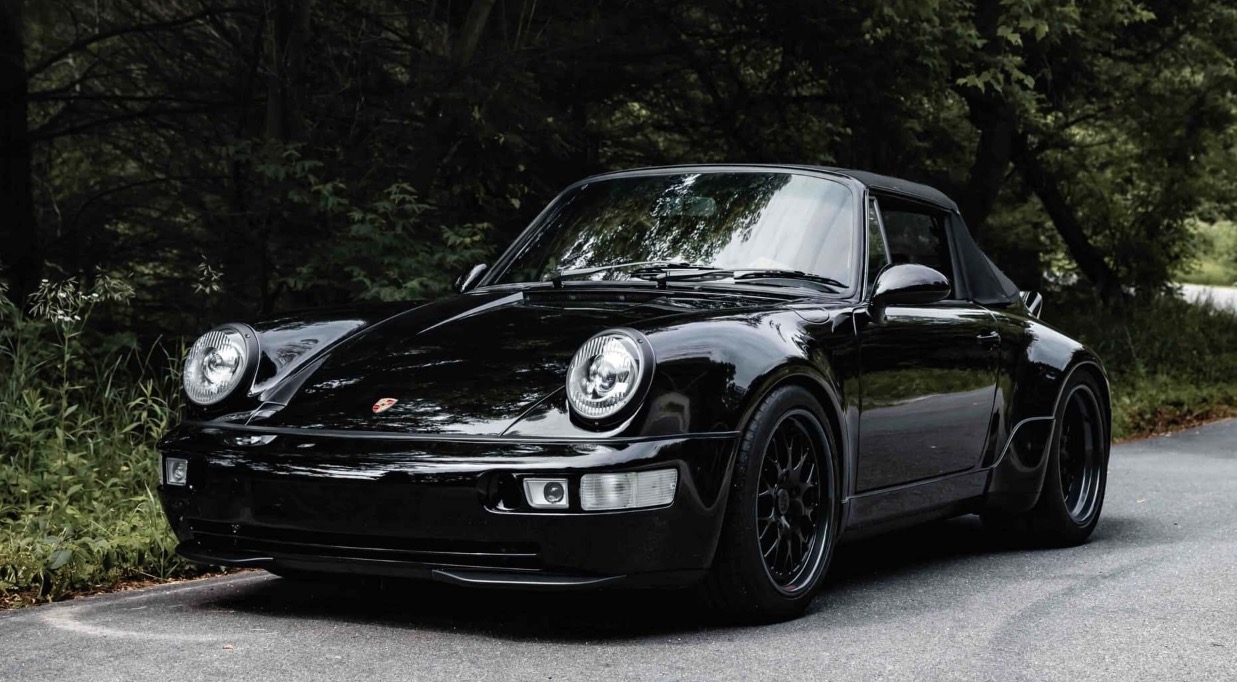 Sacrilege Motors, the renowned East Coast performance, restoration, and electric-conversion studio, is set to reveal its first electrified Porsche 911. The car, called the Blackbird, is based on a 964 Porsche 911 Carrera 2 Cabriolet Turbo-look and features a custom-built electric powertrain with over 368 kW or 500 horsepower!
The Blackbird is also said to have a range of over 200 miles on a single charge.
Sacrilege Motors restores 1974-1994 Porsche 911s to Concours-grade quality, focusing on Porsche driving dynamics, breathtaking performance, and exquisite interior design.
The Blackbird will surely be a head-turner if you're a Porsche 911s and electric cars fan. Stay tuned for more details on the car's reveal, which will take place later this year.
The BLACKBIRD Commission
Model: 1992 Porsche 911 America Roadster (one of 250 Produced; 1992-1993)
0-60: Under 4 seconds
Horsepower: 500 hp
Torque: 369 lb-ft (500 Nm)
Weight: 3,200 lbs
Motor: Tesla Model S (Custom)
Battery Pack: 62 kWh
Range: Approx. 200 miles
Differential: Limited slip
Charging: CCS rapid charging
Suspension Front: Two-way inverted custom Penske race shocks
Suspension Rear: Three-way adjustable remote-reservoir custom Penske race shocks Brakes: Brembo performance, slotted rotors, front and rear
Wheels: Fiske three-piece custom forged
Tires Front: Michelin PS2 235/40ZR-18
Tires Rear: Michelin PS2 295/35ZR-18
Info: https://sacrilegemotors.com/