Are you ready to join the electric revolution without breaking the bank? While EVs may not be perfect, they're still the way to go if we want to clean up our act and reduce emissions. But don't worry; you don't have to buy a brand new battery-powered car if you don't want to. There are companies out there that can help you revamp your fossil-fueled ride and turn it into an electric dream machine.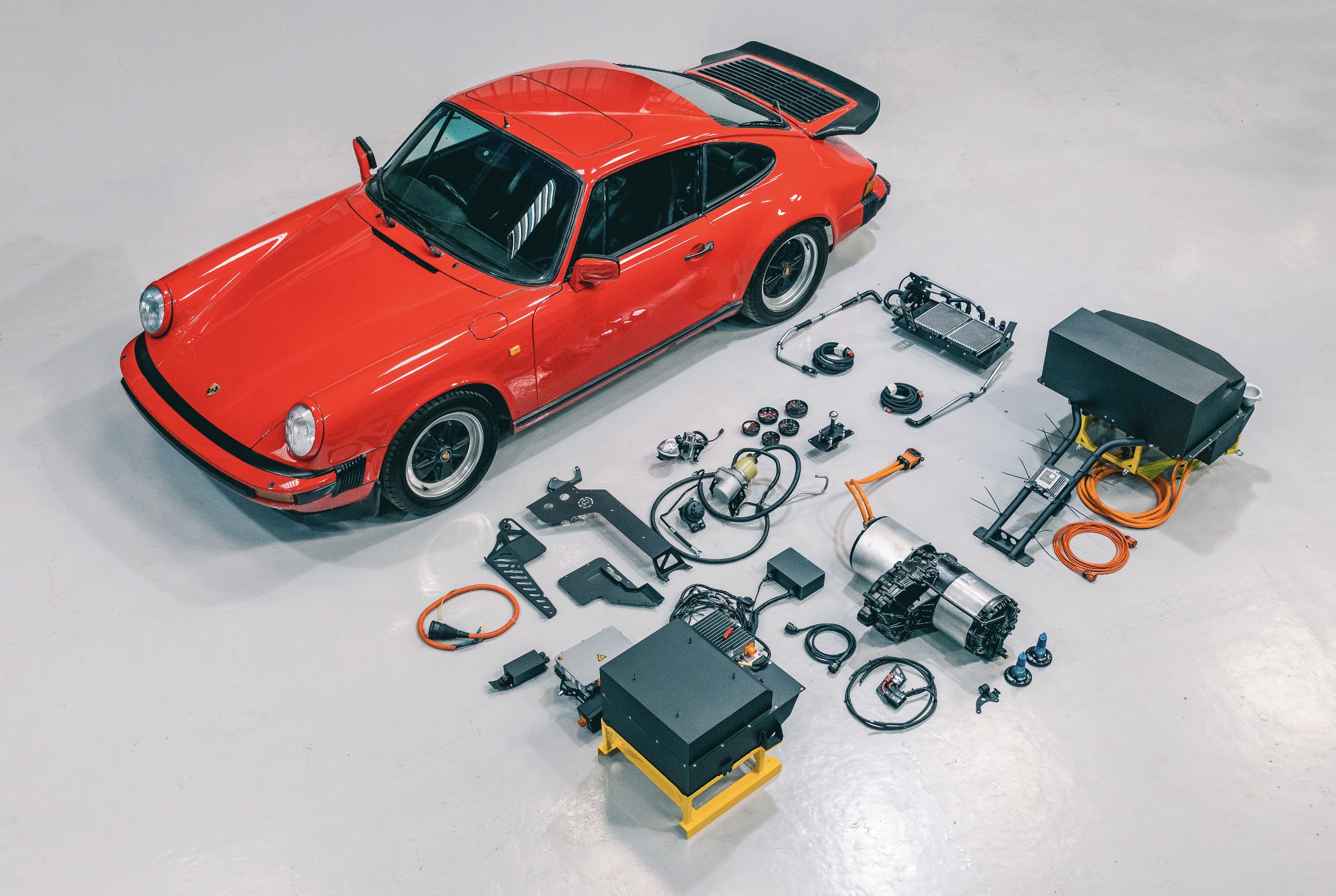 Jaunt Motors, and Zero EV have teamed up and rebranded as Fellten with the mission to electrify the masses by retrofitting gas-guzzlers into electric dream machines, harnessing the genius of their talented designers and engineers.
Fellten  plans to conquer the world, starting with Australia, the UK and the US, giving new life to classic vehicles such as Land Rover Defenders and Porsche 911s. Electrifying old beauties, one retrofit at a time.
Fellten had a lightbulb moment and realized that the world wasn't quite ready for EVs just yet. Instead of joining the crowded race to create yet another electric car, they put a twist on things and wondered, what if we gave classic 4X4s a green makeover? And thus, their journey to electrify old gems began.
Fellten saw a chance to rescue trusty old 4X4s from their retiring days and launch them into the future of zero emissions. By retrofitting them with electric motors and batteries, they're helping the environment and catering to those who need these rugged vehicles for their daily adventures on tough roads. A win-win for both the planet and their wallets.
With the goal of giving classic cars a clean energy makeover, this company was born a few years back with a mission to electrify Land Rover Defenders first and foremost. The co-founder described it as a love letter to the nostalgia of rugged adventures, allowing folks to relive their off-roading dreams while leaving a lighter carbon footprint behind.
Jaunt Motors teamed up with Zero EV who were already revamping vintage rides into electric chariots. However, with the UK market quickly embracing EVs, they pivoted to sharing their retrofitting expertise with other companies instead. And with their shared vision, it wasn't long before they joined forces and became the mighty merger known as Fellten.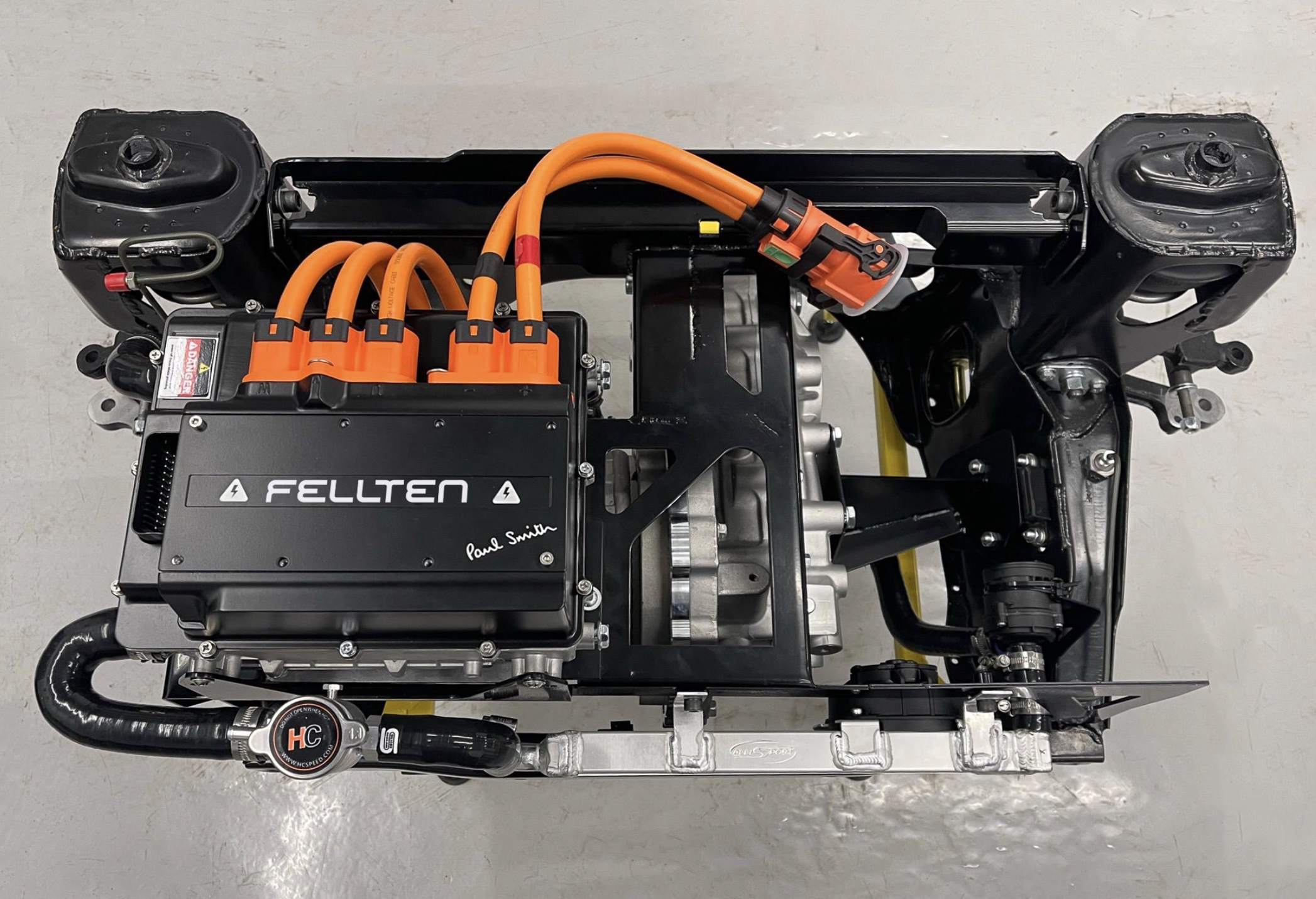 Dave Budge, co-founder and captain of Jaunt, notes that retrofitting classic cars with modern tech was no easy feat. It was a puzzle fitting the compact electric motor. Still, the real conundrum was cramming a battery with enough juice to meet consumer demands into a chassis never intended to house such technology.
According to Dave, Fellten sources its batteries from leading suppliers in Europe and China, and the electric motors are their own brainchild. They also tinker with circuit boards and software, but the rest of the retrofitted EVs' bits and bobs come from a global network of suppliers.
Electrifying classic cars is technically feasible, but the price tag can raise eyebrows. Transforming a vintage Land Rover or Porsche into a sleek electric ride will run you about $70.000, complete with all the bells and whistles, even air conditioning. While it may seem steep, keep in mind that retrofitting an old car with all the necessary tech requires a lot of elbow grease.
Retrofitting an old car to an EV may require some sprucing up, a new paint job or an upgraded interior, which all add to the time and cost of the conversion. But for some folks, it's worth it to preserve sentimental value or stand out from the sea of Teslas and Volkswagen IDs.
The market for retrofitted EVs is a niche, catering to those with specific needs that modern EVs can't fulfill, but their trusty old Land Rover Defenders can.
Fellten's mission is to make the world sit up and take notice of EV conversions and their perks, whether preaching to the choir (the government) or spreading the gospel to the masses.
The team has big plans for Australia: to turn their prototype workshop into a full-fledged factory, churning out tens of electrified vehicles for the industy, rather than just a lucky few per year.
Fellten's founders have set their sights high, with a goal of pumping out 150-200 electrified vehicle systems annually across their workshops in North America and Europe."
Sources: Fellten, Jaunt Motors and green.start-up.ro