Electrification of Classics: A New Era in the World of Muscle Cars
 Step into the halls of the Specialty Equipment Market Association Show (SEMA), and you'll know you've arrived in the big leagues. This exceptional event brings together 135,000 of the hottest names in the aftermarket industry to check out the latest and greatest in 2,400 booths. So, whether you're into hot rods and tuning or souped-up pickups and electrified classic cars, this show has it all.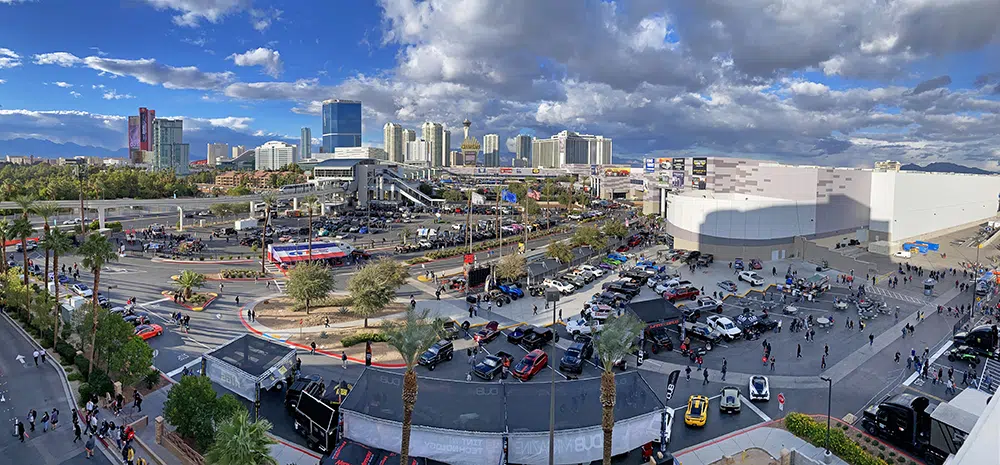 And speaking of electrified classics, they were the real showstoppers in 2022 in Las Vegas, with a strong presence of ready-to-bolt products and complete conversion kits. You could spot them all over the Convention Center, from wheel and suspension specialists to the impressive SEMA Electrified zone—a whole area dedicated to this electrifying trend.
e-Conversions: A Global Phenomenon
Vehicle electrification is taking the world by storm, and the SEMA Show is leading the charge with a spotlight on electric conversions. Last year, the number of retrofitted vehicles at the show skyrocketed, leaving behind its roots as a gathering for V-8 enthusiasts. In just two years, the retrofit scene has exploded, and at this rate, it might just take over an entire hall at the world's biggest car show by 2025.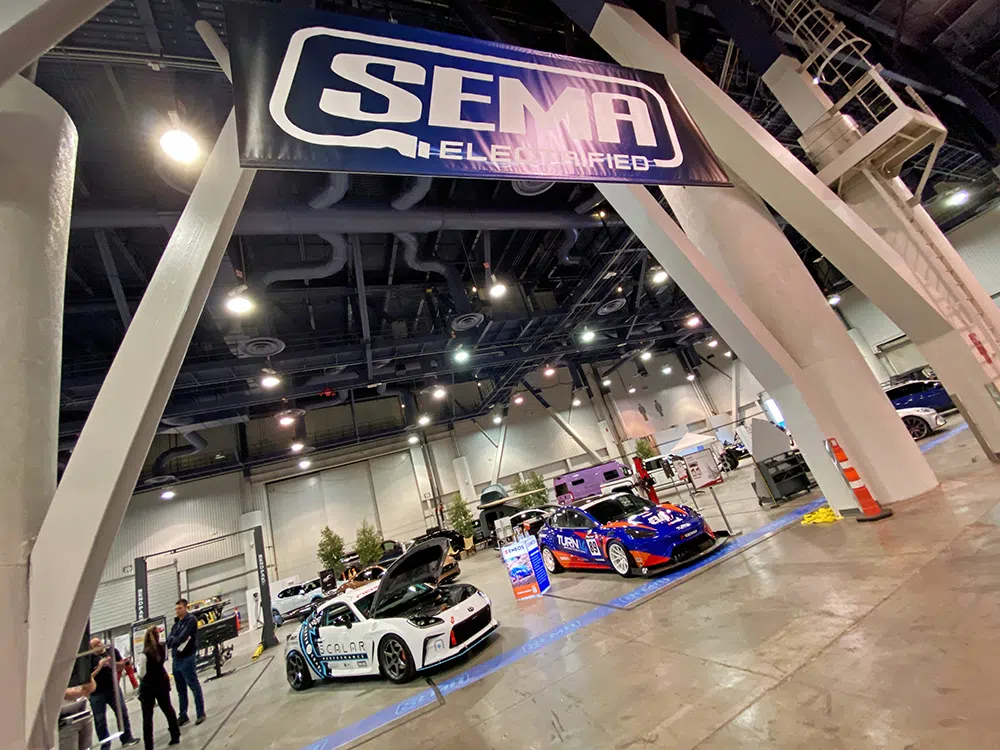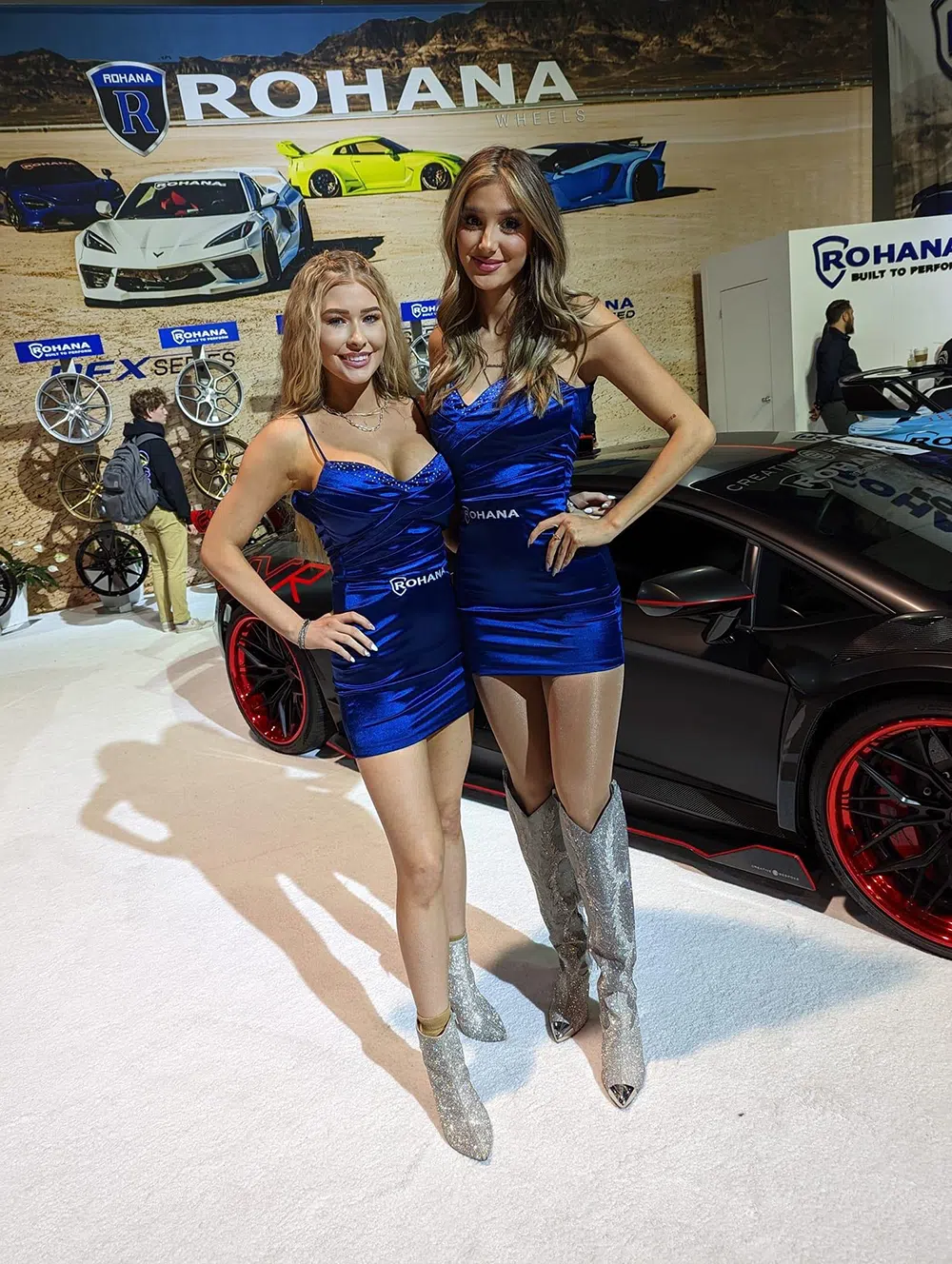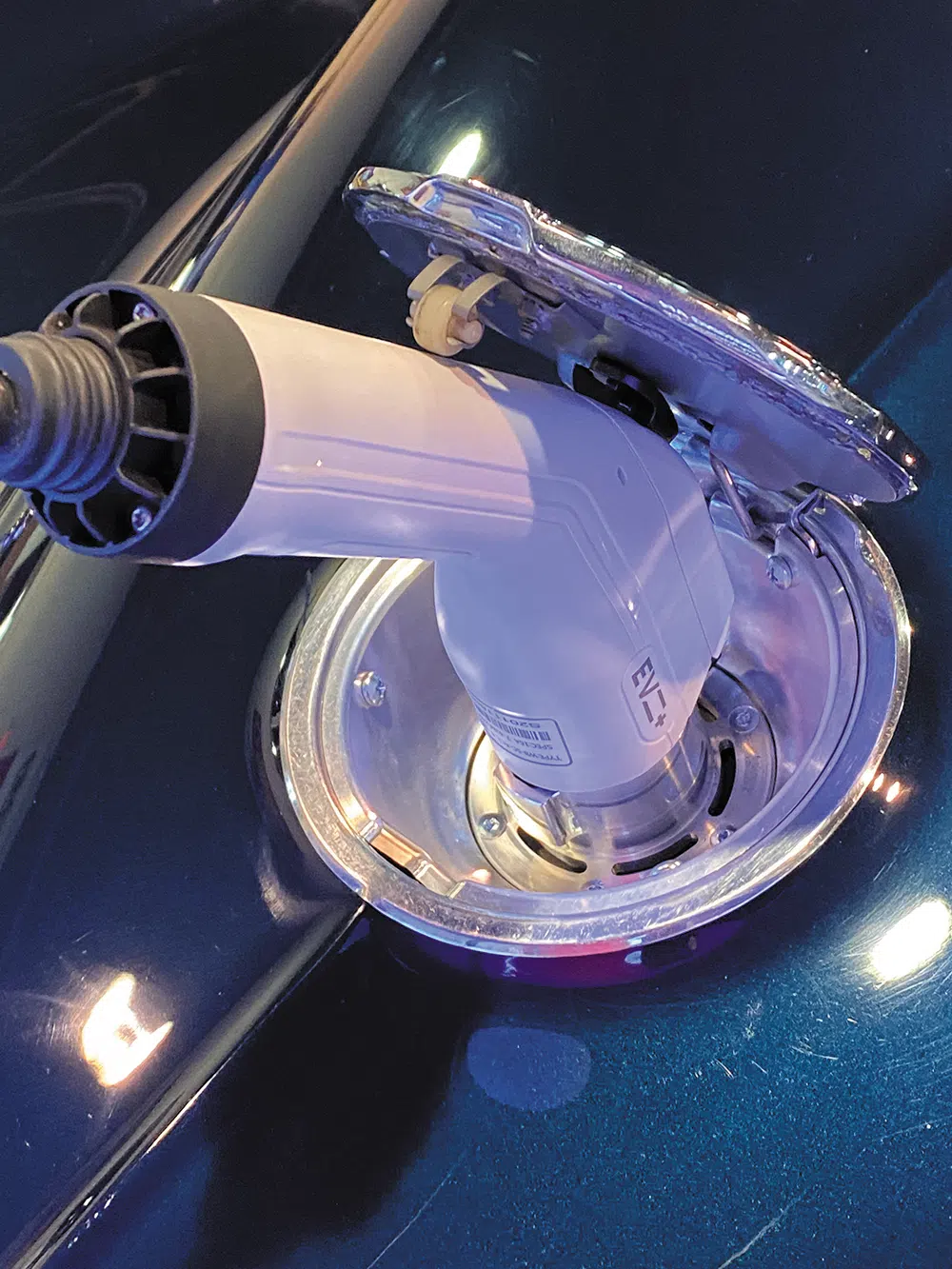 With 60 exhibitors showcasing their conversion components and ready-to-bolt solutions, the SEMA Show was a gathering of the retrofit elite from all corners of the globe and newcomers, such as Fuel2Electric, a platform connecting future owners with approved specialist installers. Industry leader Zero EV made a splash by announcing its merger with Australia's Jaunt Motor to form the all-new Fellten, offering pre-assembled conversion solutions for the likes of Mini Classic, Porsche 911, and Land Rover. The conversion world is indeed in full bloom, and the SEMA Show is proof that retrofit is a movement to be reckoned with.
Retrofit Goes Back to School
This year, the retrofit industry is taking education seriously, with a focus on professional and personal training through online or in-person courses. Leading the charge is Legacy EV, offering an all-in-one online course with accreditation waiting at the finish line after completing your first conversion. To top it off, LegacyEV.com reports that this could soon be available in multiple languages.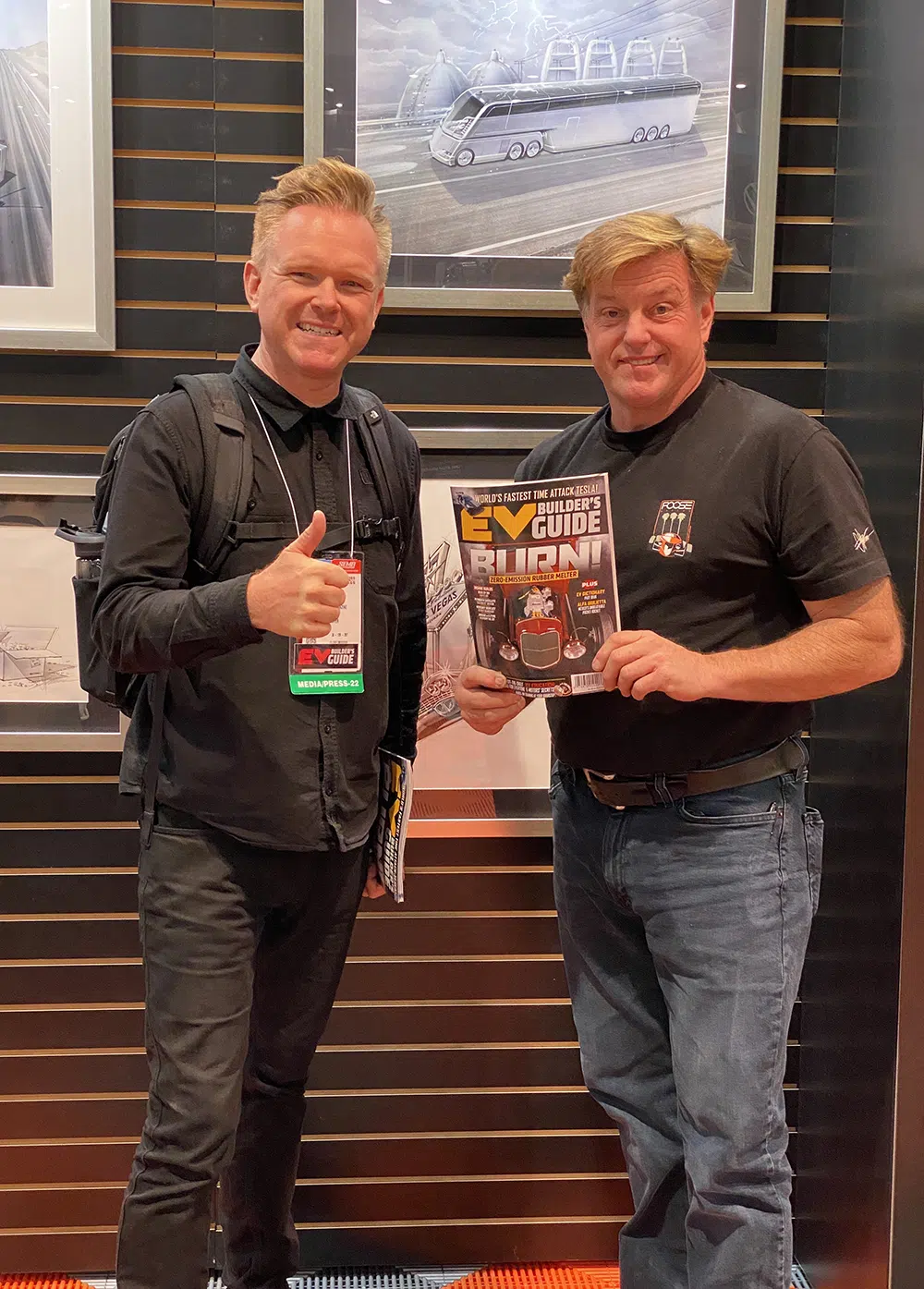 And if you need extra help, SEMA Electrified was there for you with workshops and seminars that gave you a comprehensive overview of the conversion process.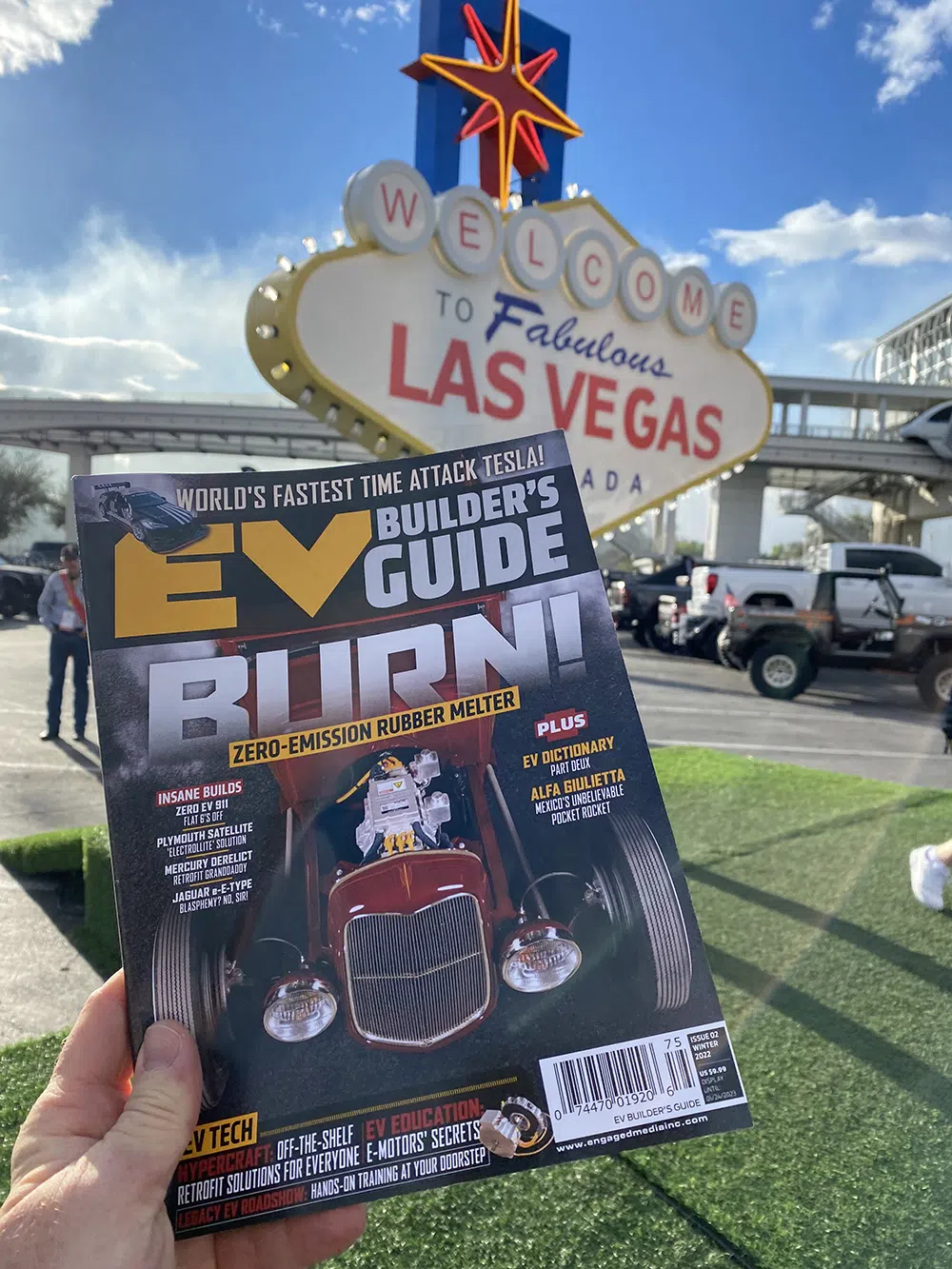 But wait, there's more! Modified EVs (well, mainly Teslas, really) were also there to steal the show from Mustangs and F-150s, with tuners giving them eye-popping colors and over-the-top modifications like huge wheels and bodacious body kits. So get ready to be wowed in 2023.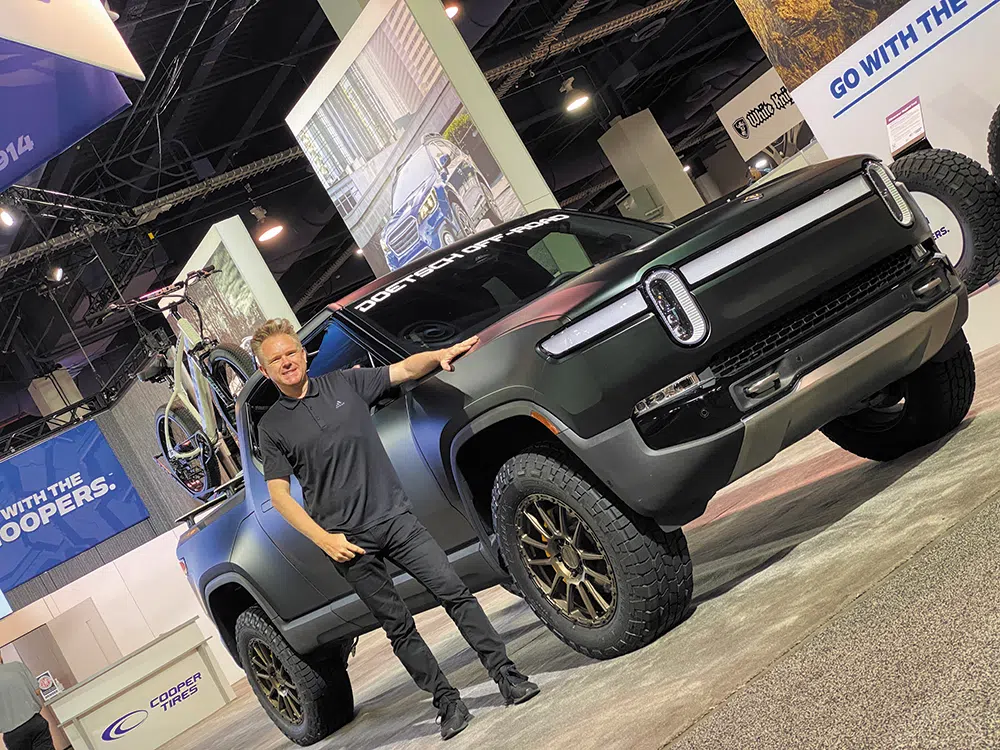 And now, without further ado, here's our selection of the most noteworthy vehicles from the 2022 show, from our personal faves to their makers' wildest creations!
Jeep CJ7 Surge: Brace Yourself for Overload
Mopar fully embraced retrofitting by showcasing its Jeep CJ Surge, a concept that not only proves that any type of vehicle can be converted but, more importantly, shows the support of one of the world's largest manufacturers—a revolution in itself.
Mopar is not ruling out the idea of offering electric conversion kits for its older-generation Jeep!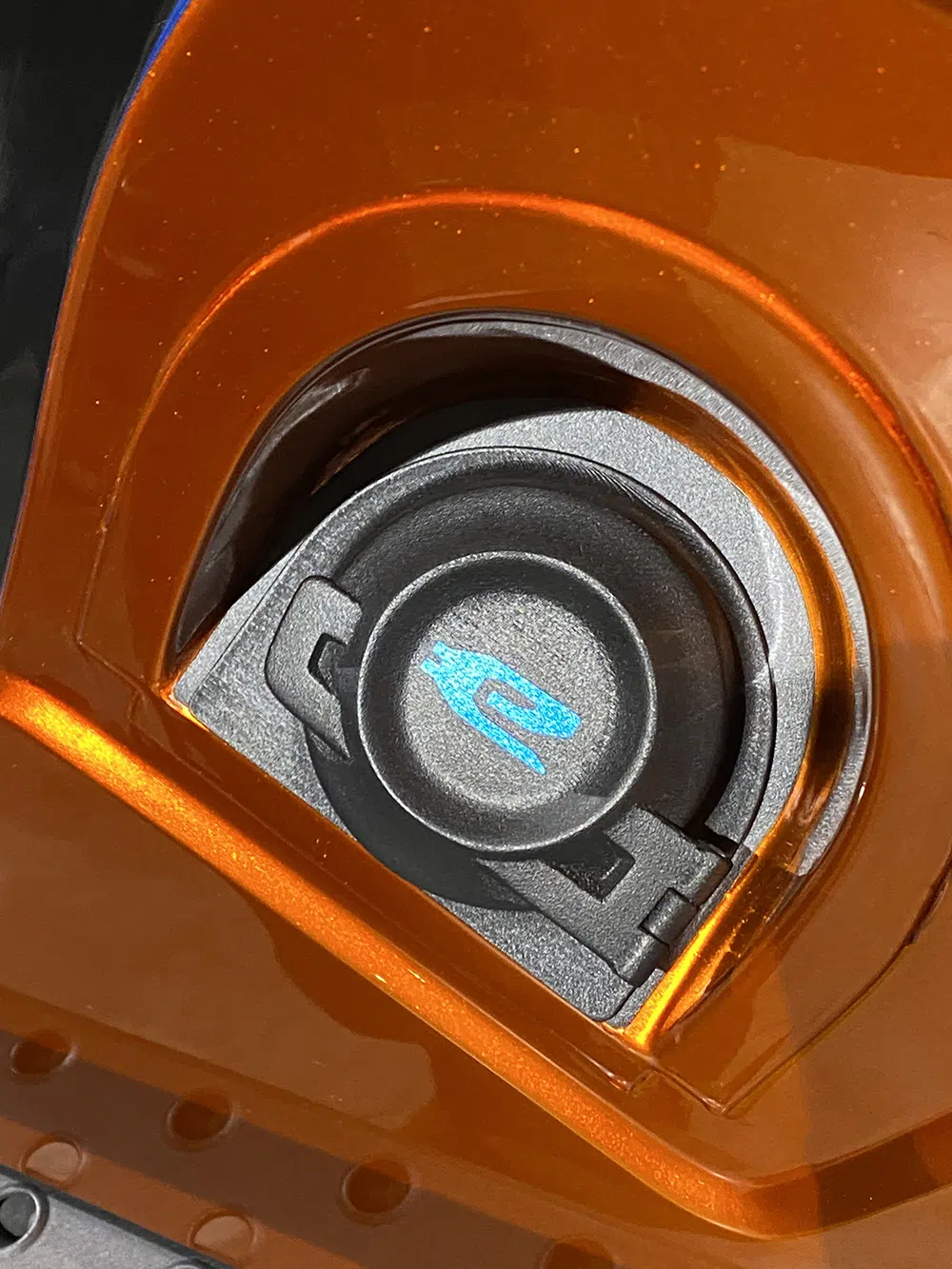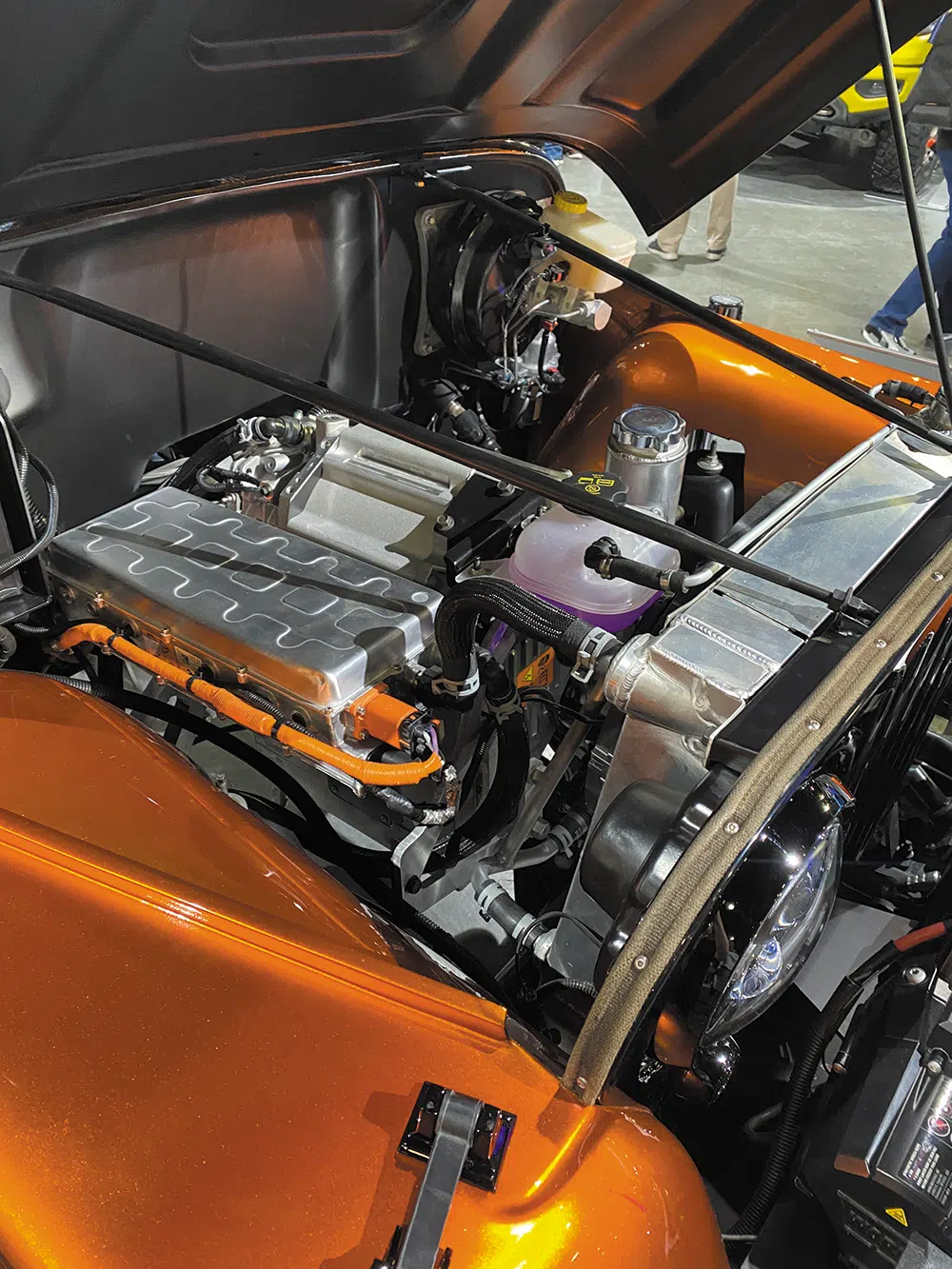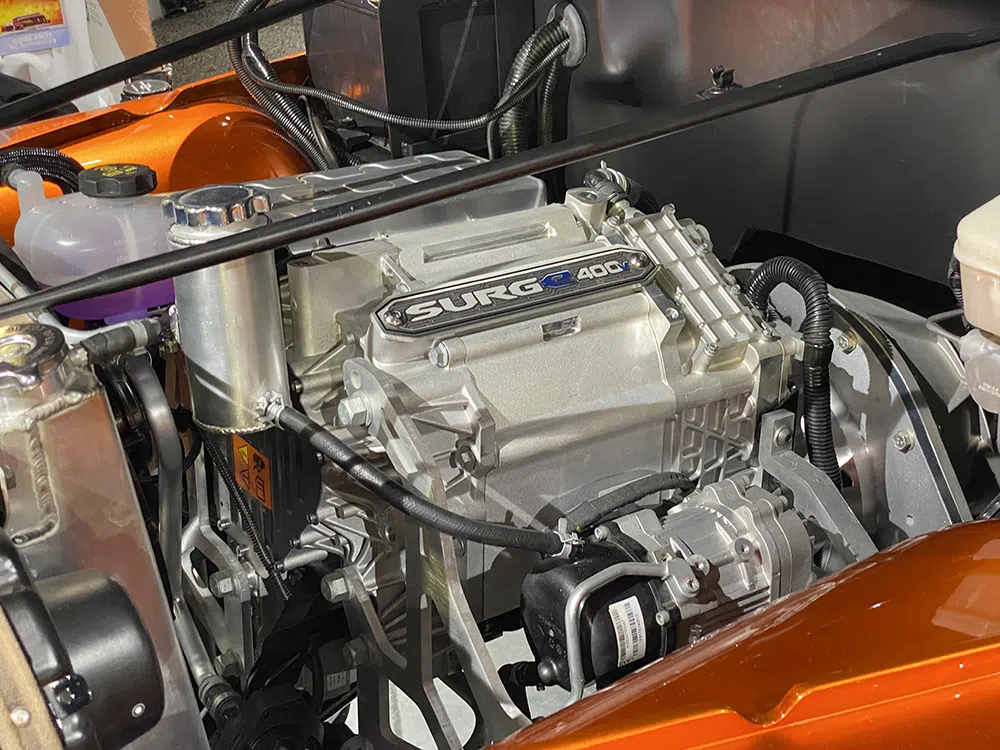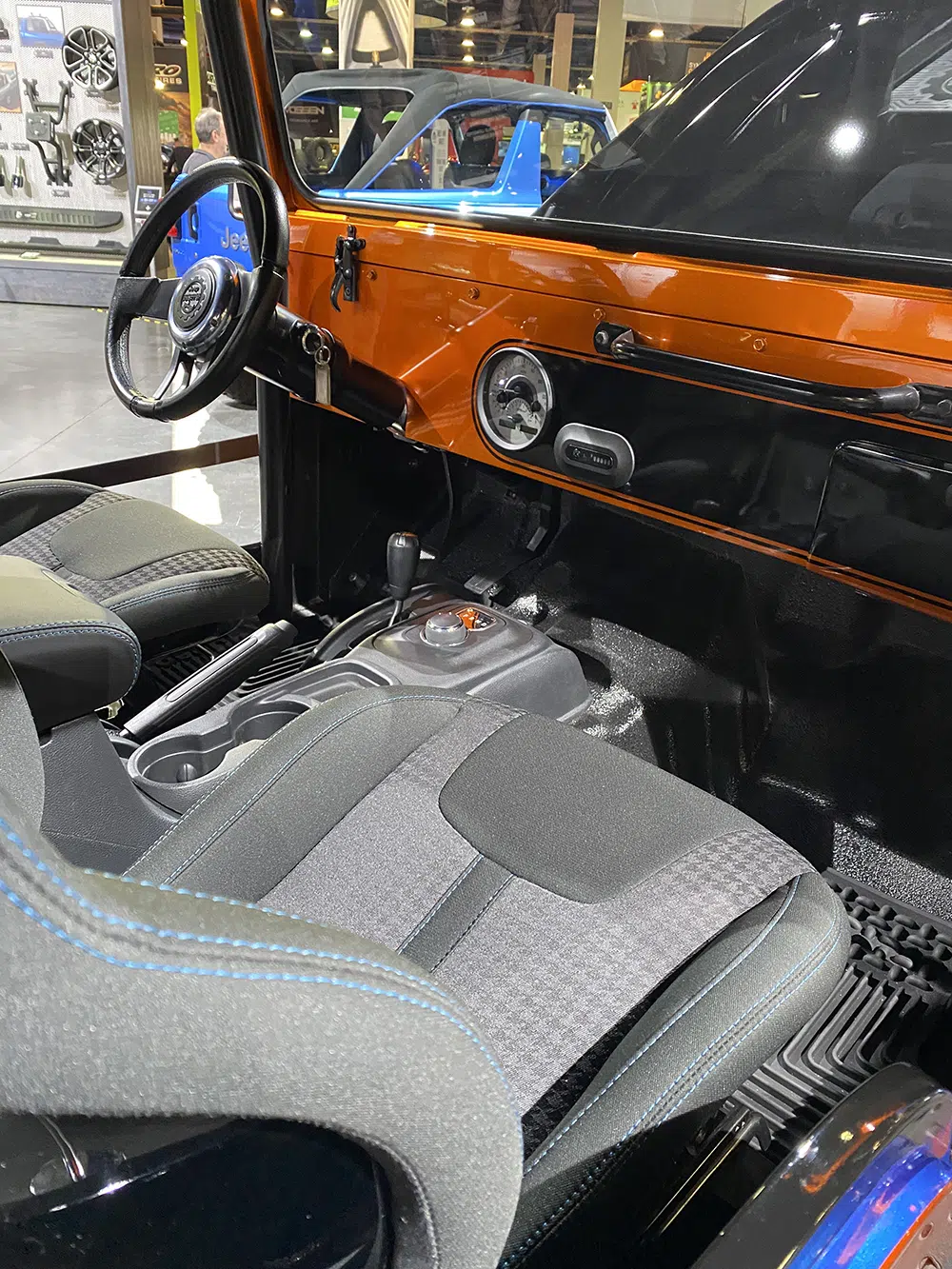 The CJ Surge is powered by a 400-volt system that includes a 200 kW motor mounted in place of the original inline 6-cylinder gasoline engine. Twenty-four lithium-ion modules, housed in a 50 kWh pack located in the back, power the whole thing. To tackle the mountain tracks, massive 35-inch off-road tires and an upgraded suspension are also on the menu. Like many similar conversions, this Wrangler retains much of the original transmission, including the gearbox, transfer case, and original differentials. The Jeep, based on a CJ7, shows that Stellantis, in this case, Jeep, is not ruling out the idea of offering electric conversion kits for its older-generation Jeeps. One to watch closely.
Dodge Charger Daytona EV: Electrifying the Future
An instant classic and future American icon, the current Dodge Charger is seeing its final days as a new, all-electric generation is set to take over next year. To ease the transition for muscle car enthusiasts, Dodge introduced the Charger Daytona SRT concept with a 400-volt electric system. Shown off two months prior to the November show, it's back with a devilish new color and wheels ready to set some dragster records.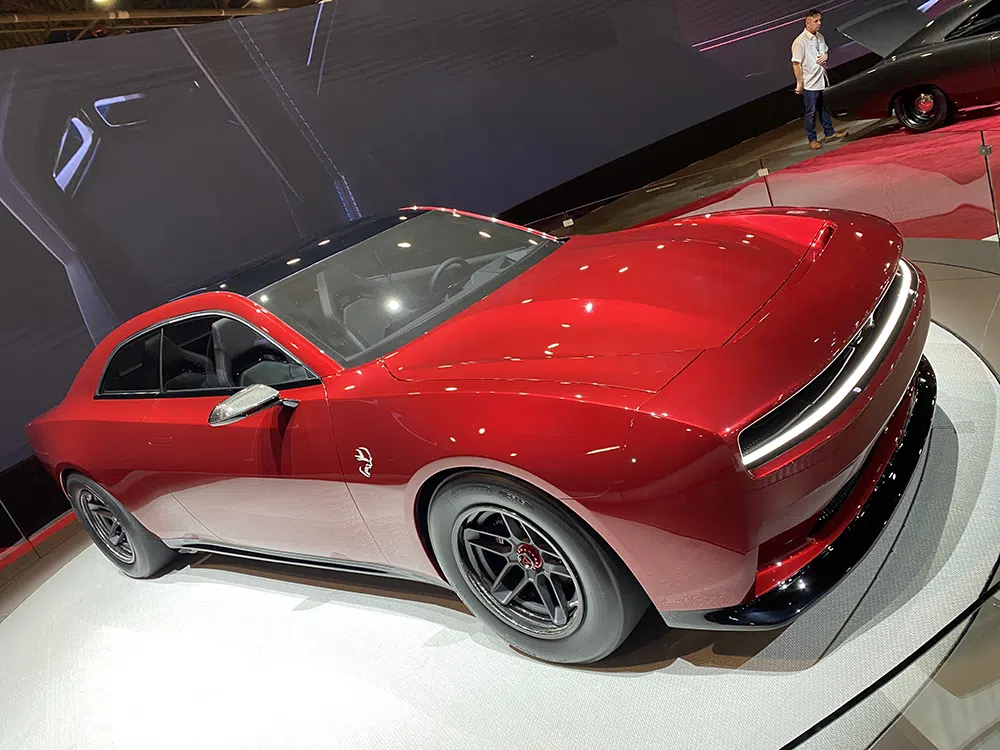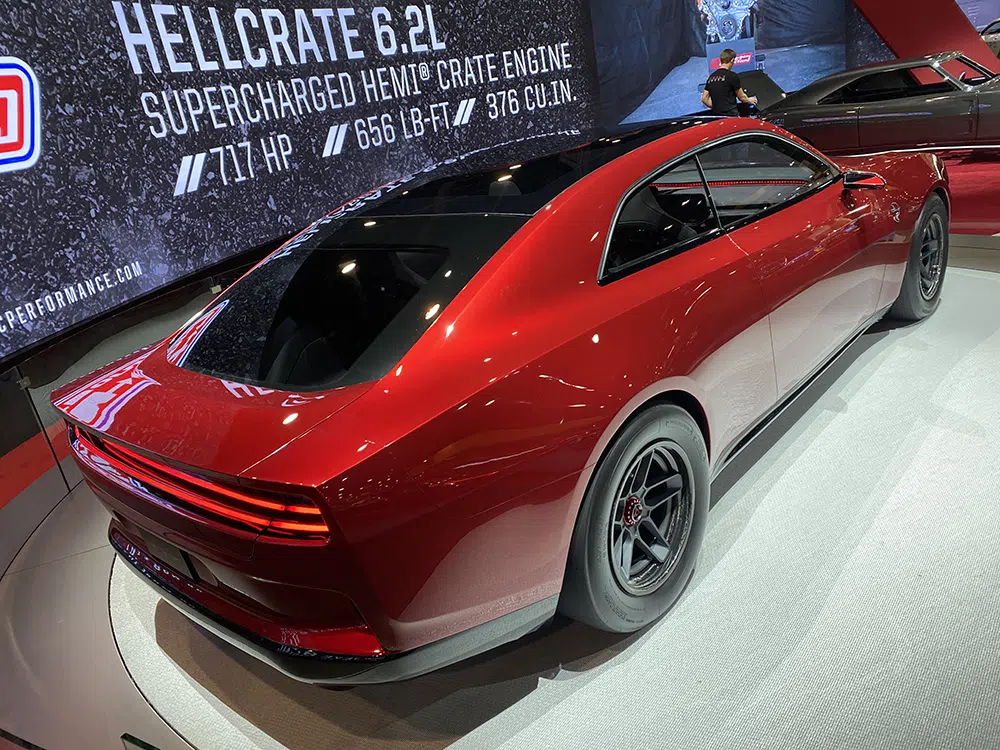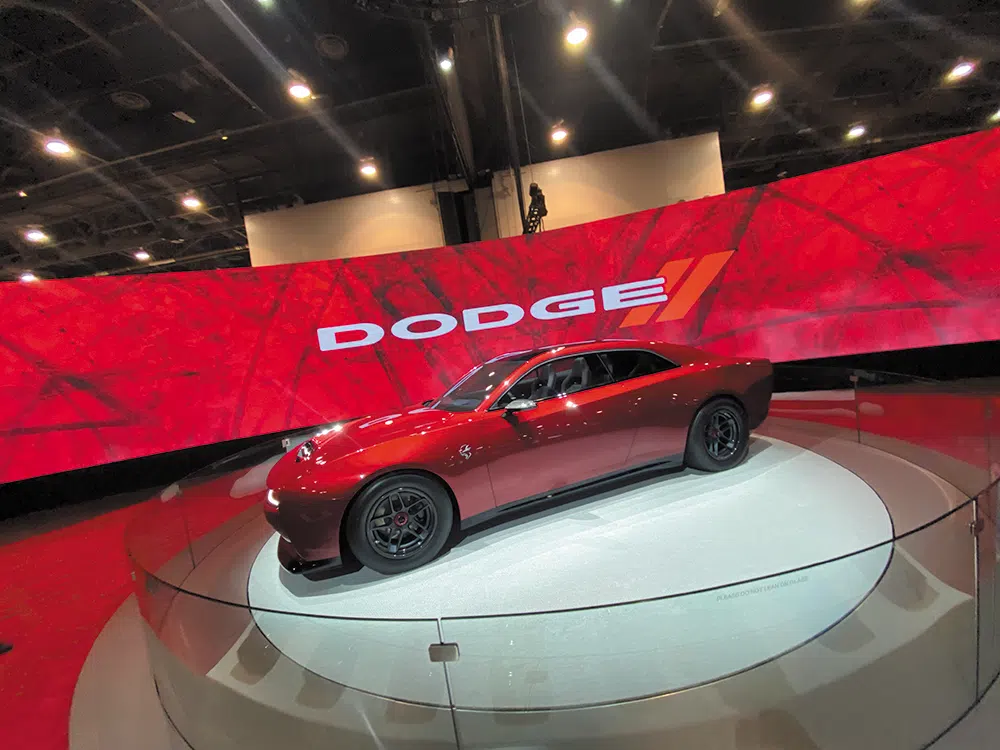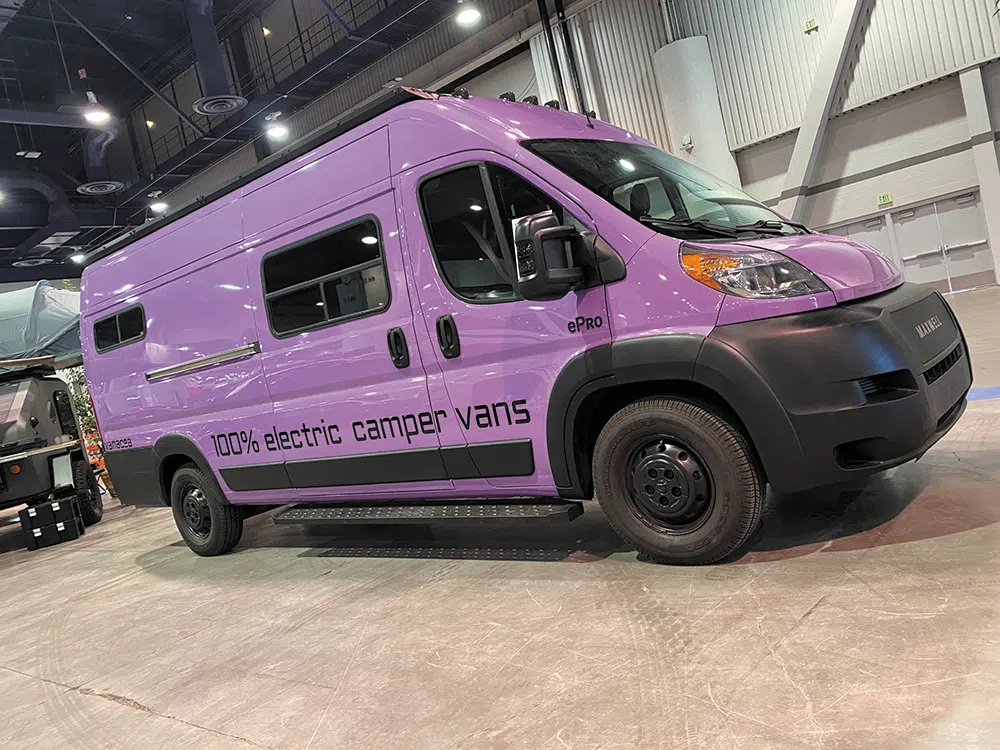 The base model, known as the 340 for its kilowatt power, delivers 455 horses, while the higher-end model, the 440, will offer 590 stallions on tap. These versions could even be "upgraded" with electronic performance tuning from the manufacturer in the future. And to top it all off, an even more powerful 800-volt model will crown the range.
Maxwell ePRO Camper Van: A Sunny Van Life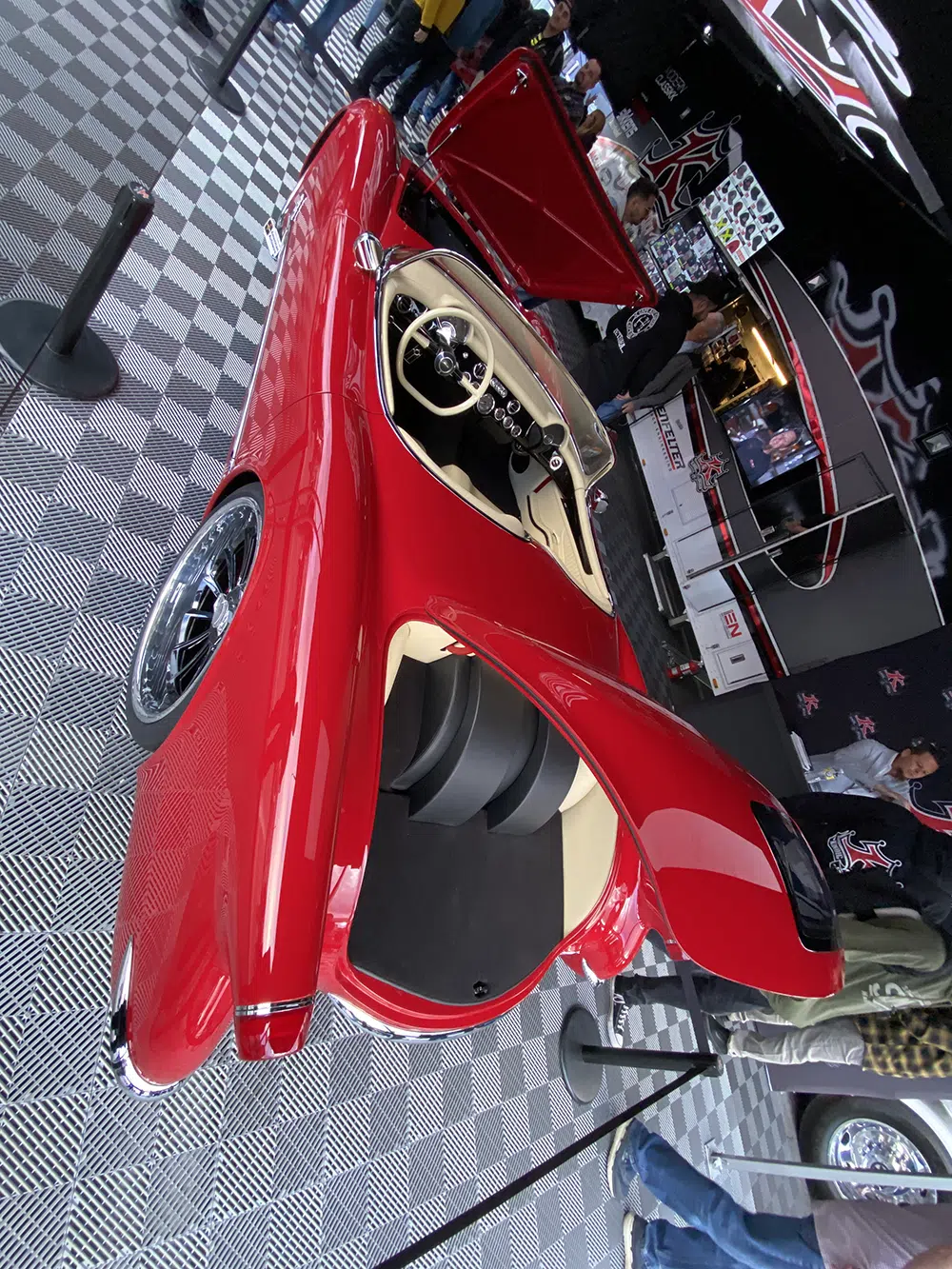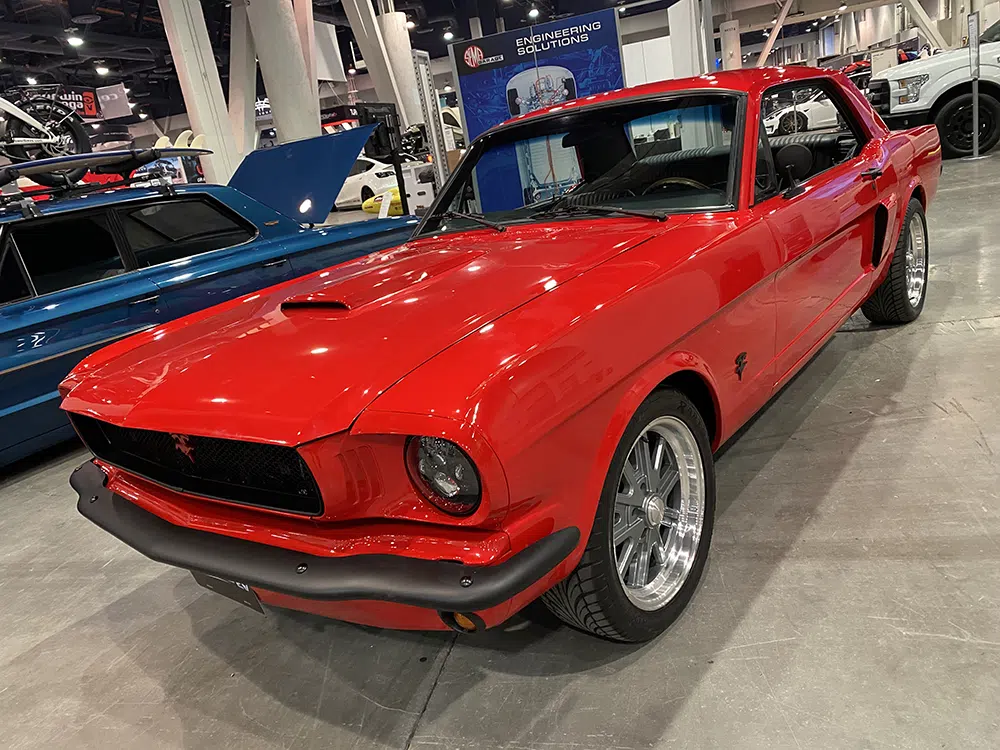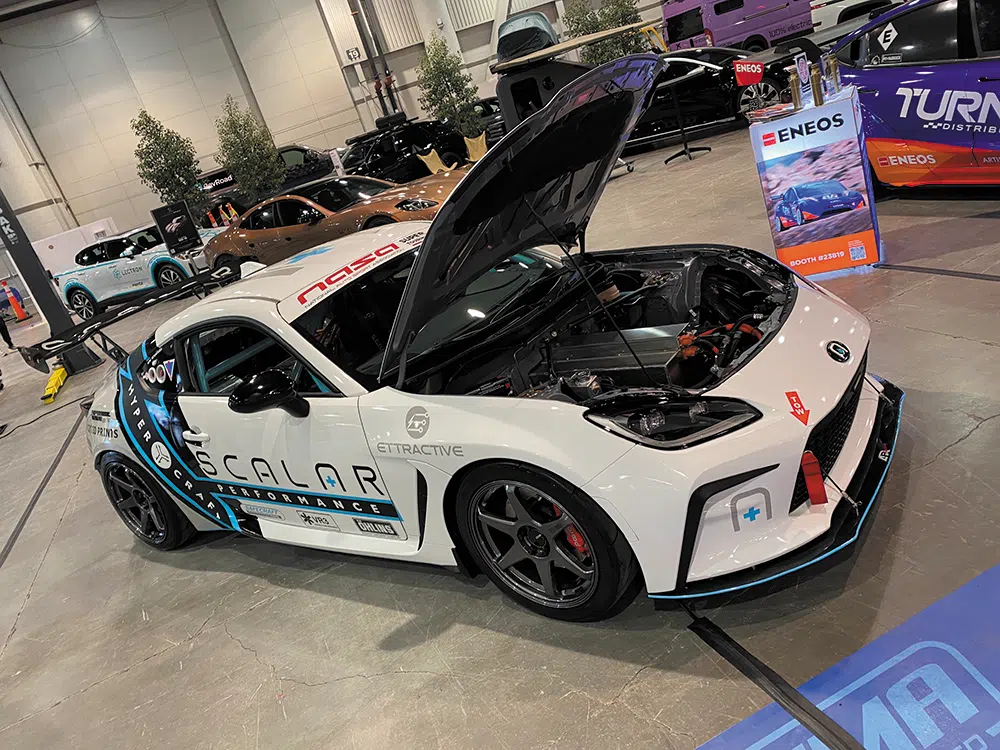 Fully electrified, the Maxwell ePro van can be charged overnight on level 2 chargers or in just 30 minutes when equipped with a CCS charger (200kW). It can also travel up to 200 miles per charge. Coupled with an 8,000-watt inverter, the ePro powers all possible electrical appliances from the traction battery, including air conditioning and water heater: goodbye gas tanks and diesel fill-ups. The camper van can receive up to 1,460 watts of solar panels on the roof, enough to recover 15 to 22 miles of range per day. Bonus points, the ePro's interior cargo volume, and payload remain unchanged.
The Hybrid Defender: A New Definition of Hybrid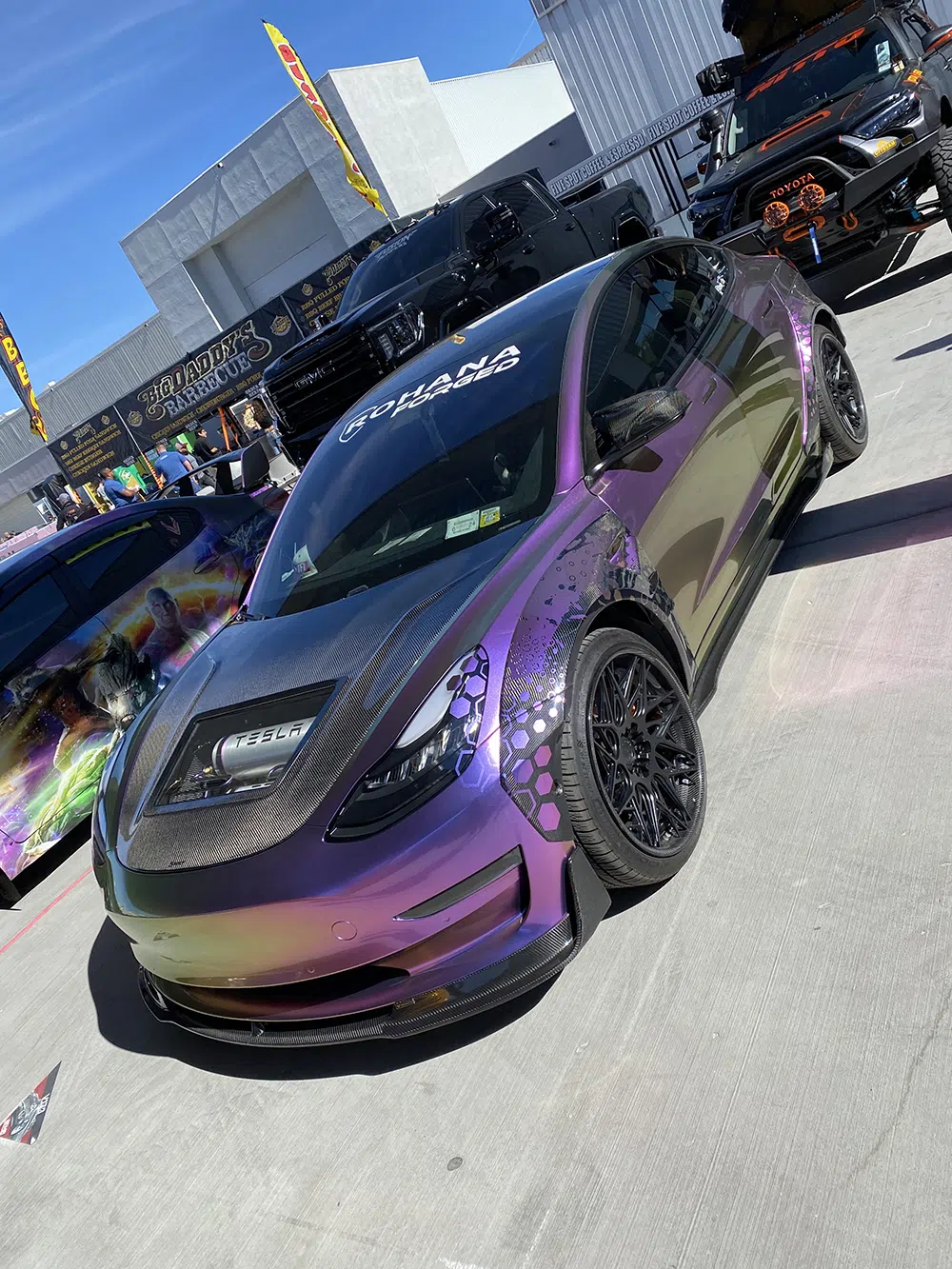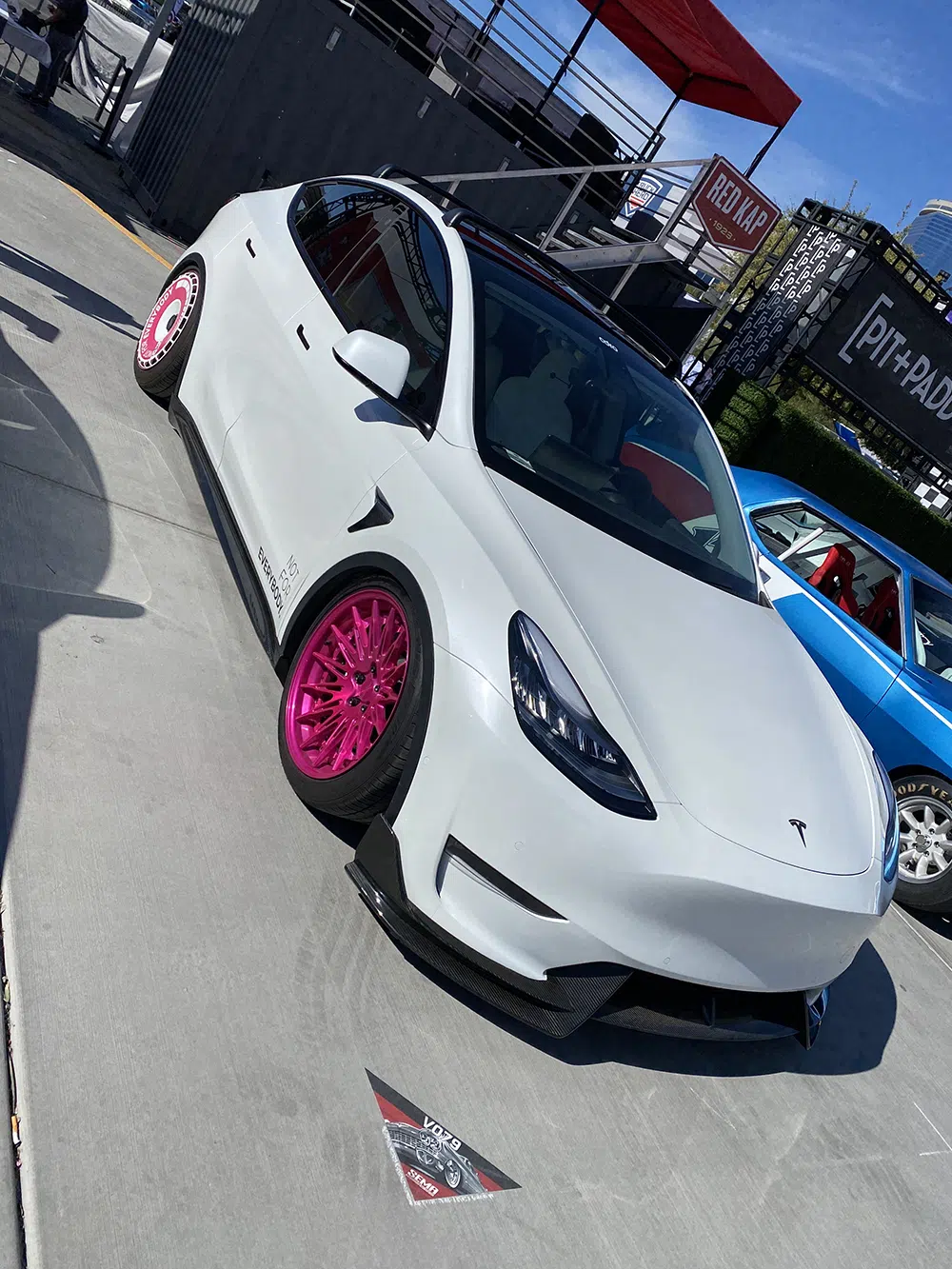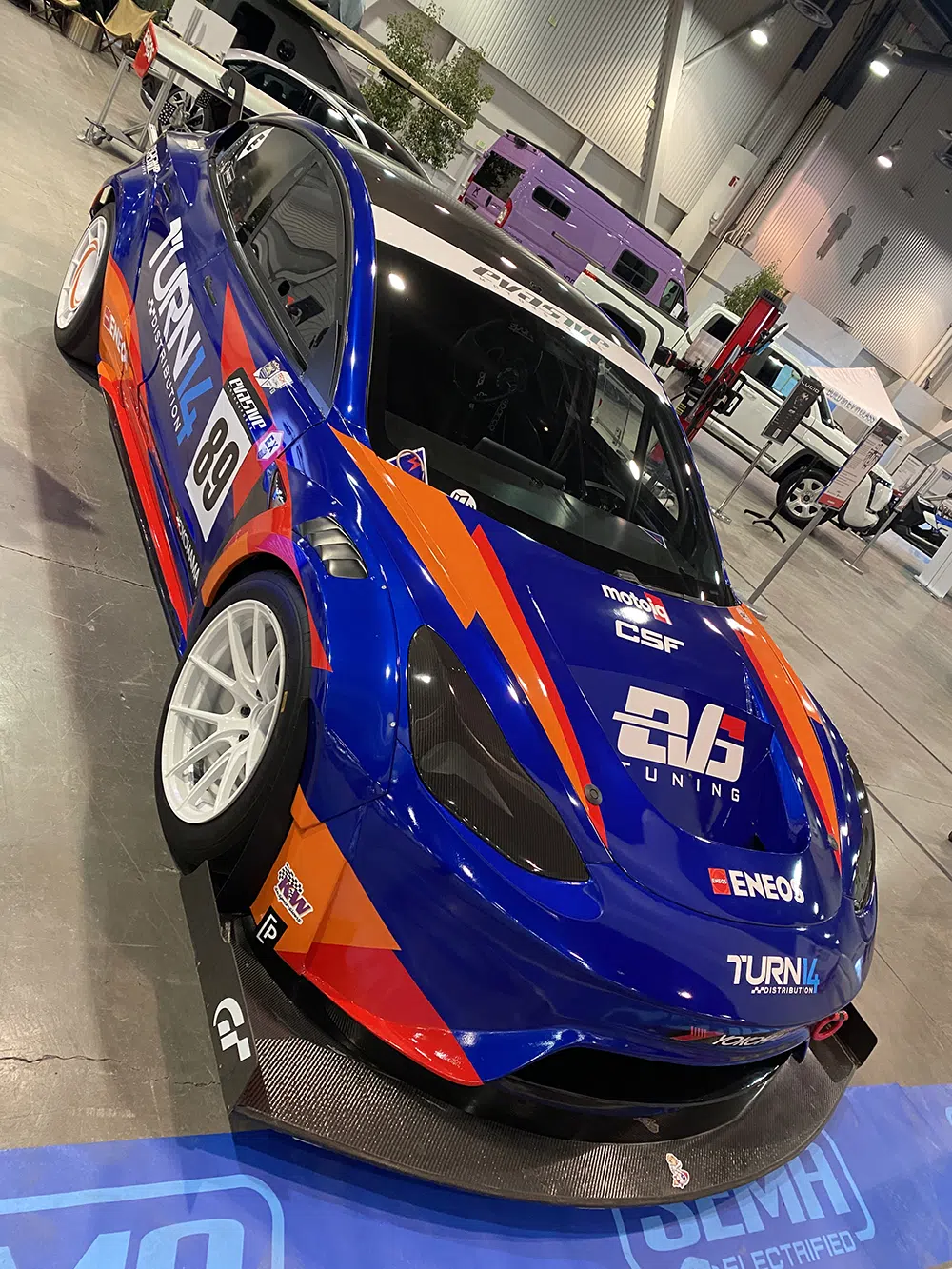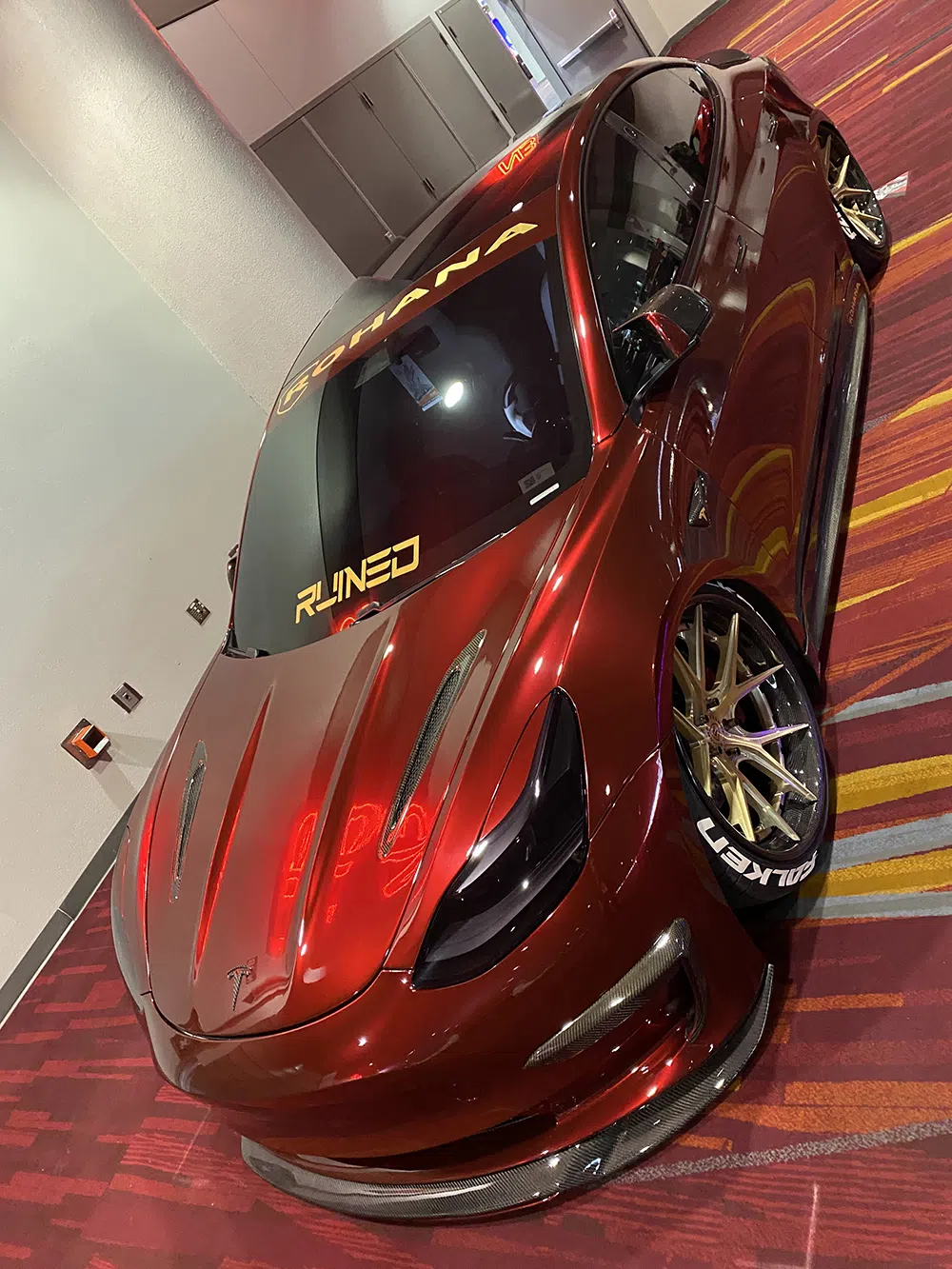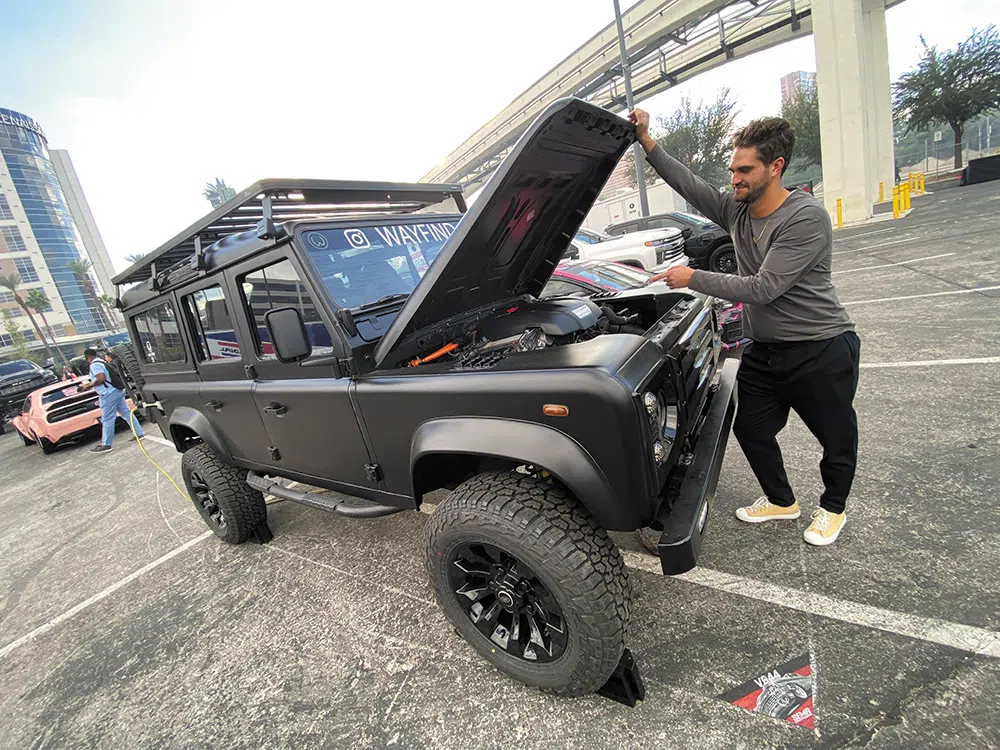 Tyler Best, better known online as Wayfind_EV, has completely rethought this 1989 Defender by grafting a whole Porsche Cayenne Hybrid 2017 drivetrain onto it. The implementation of the 3.0L V-6 coupled with a synchronous motor and a 10.8 kWh battery is, for him, the first phase of conversion to understand this type of radical modification. The next step will be to fully convert the British 4×4 to electric. But as Tyler points out, if he can transplant such a complicated mechanical setup as a hybrid vehicle, a 100% electric conversion should be child's play. We wish @Wayfind_ev the best.
Project E Hot Rod: Shaking the Hot-Rodding Scene
What if the hot-rodding world, the most V-8-loving American culture, became the first to go electric? After all, the post-war soldiers who launched this movement just wanted one thing: more torque and power in their old '20s and '30s cars. And there's nothing like an electric motor for that.
With e-Rods, the future of hot rodding is secure.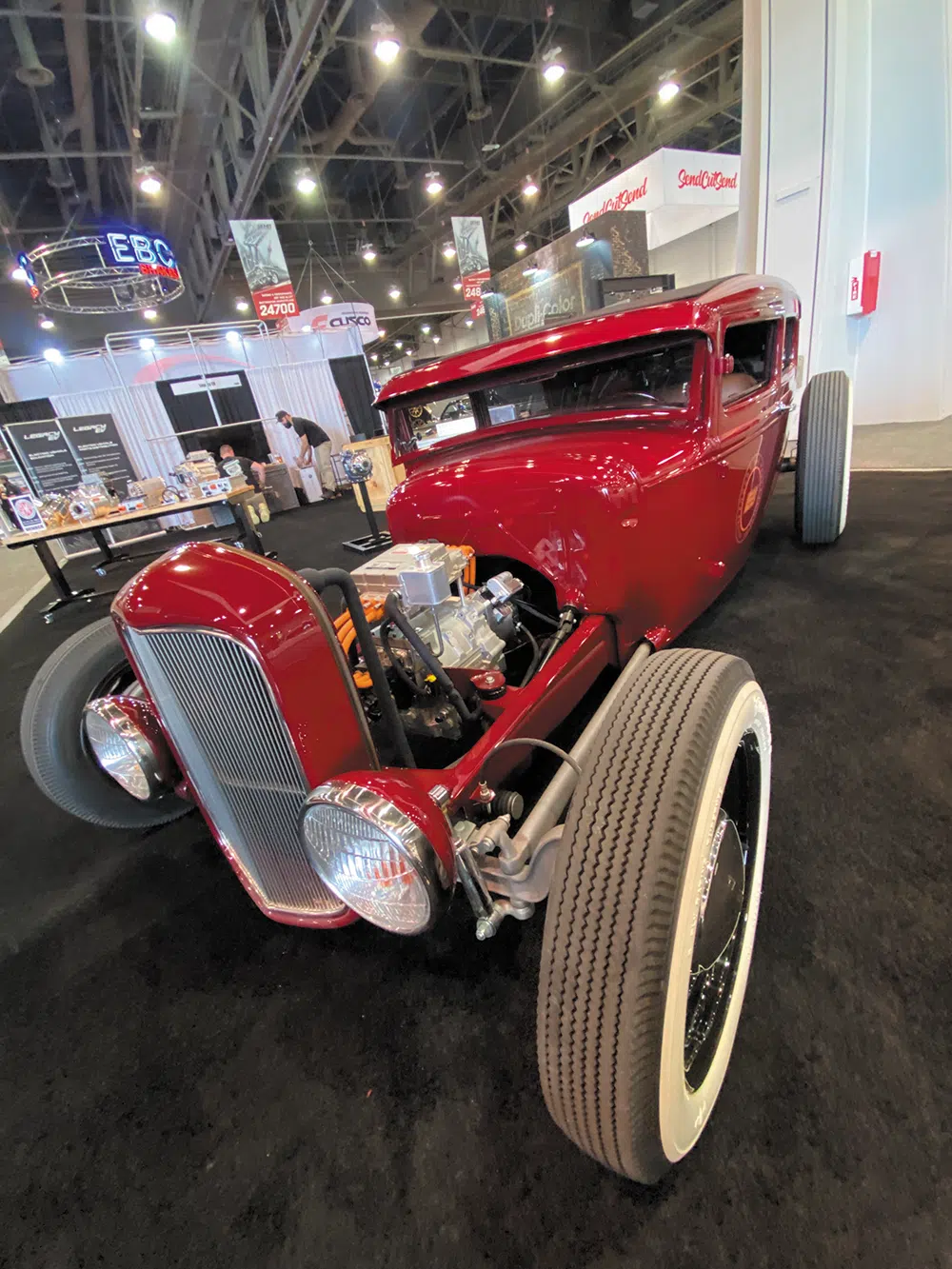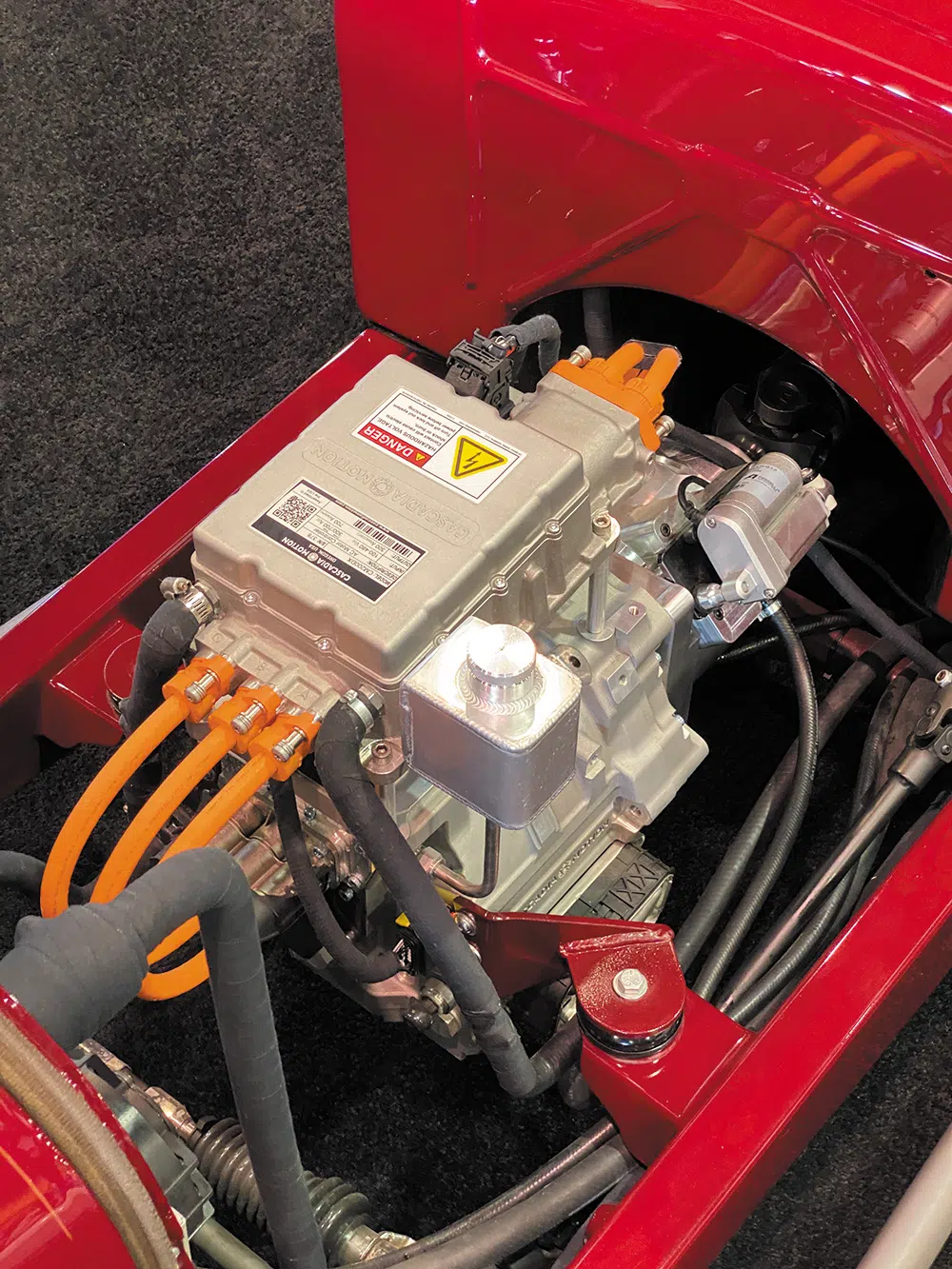 That's why Legacy EV presented Jason Graham's incredible 1930 Ford Model A, fully customized and equipped with a powerful Cascadia motor. Brace yourself: The numbers are mind-blowing—225 kW (302 horsepower), especially 500 Nm or 1500 Nm with the mechanical reducer! A battery made up of Kore modules provides 84.6 kWh and powers the motor coupled with a Cascadia Motion inverter. The future of hot rodding is secure.
Porsche 935 K3V: Brace Yourself, This Thing's Got Some Get-Up-and-Go!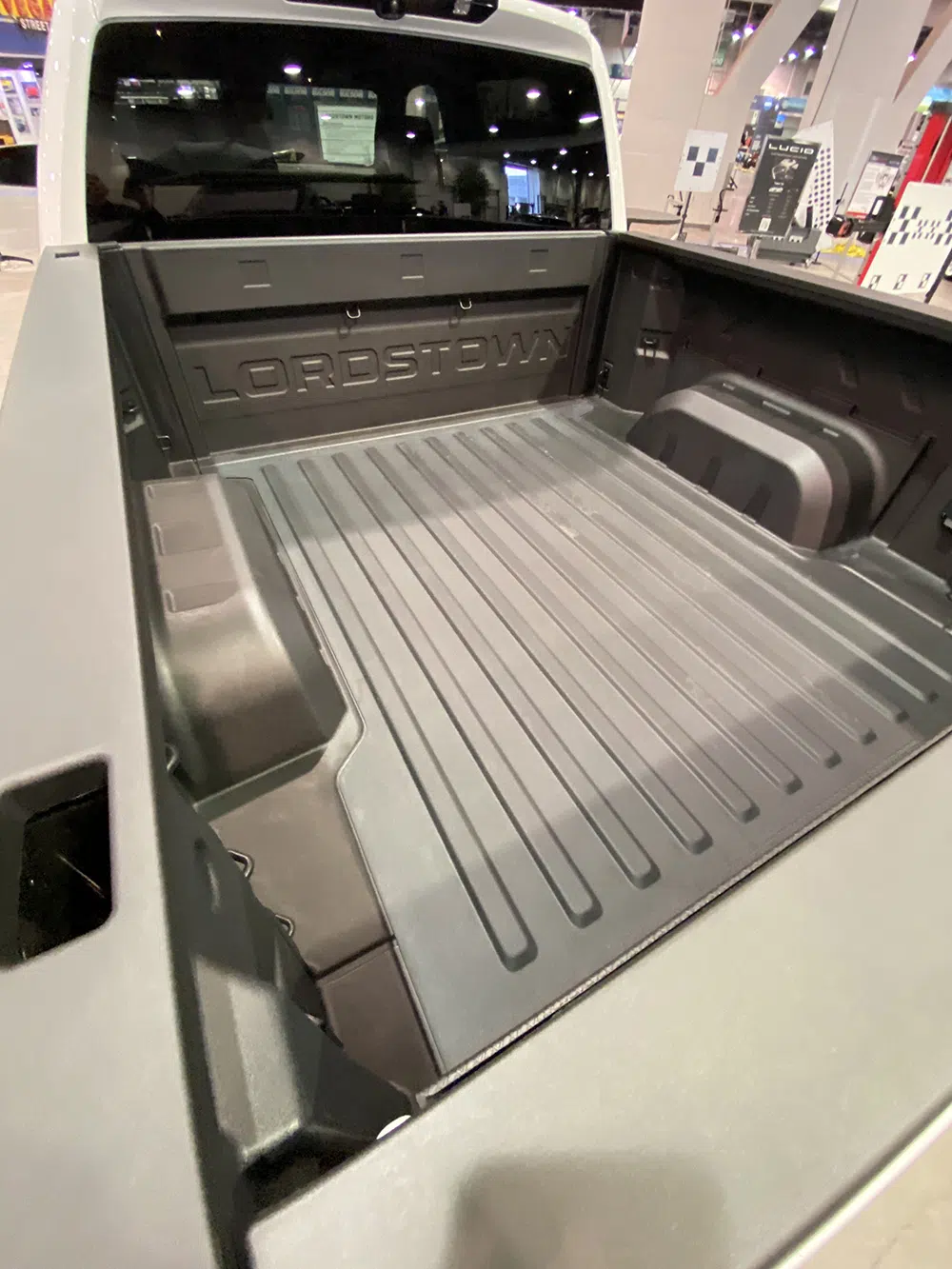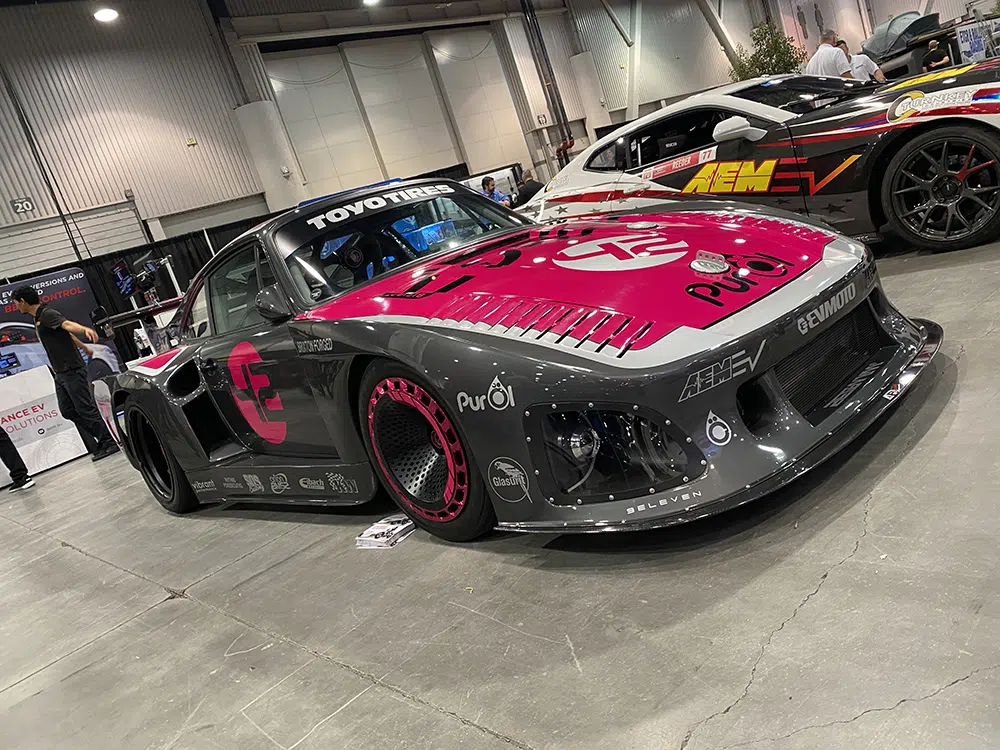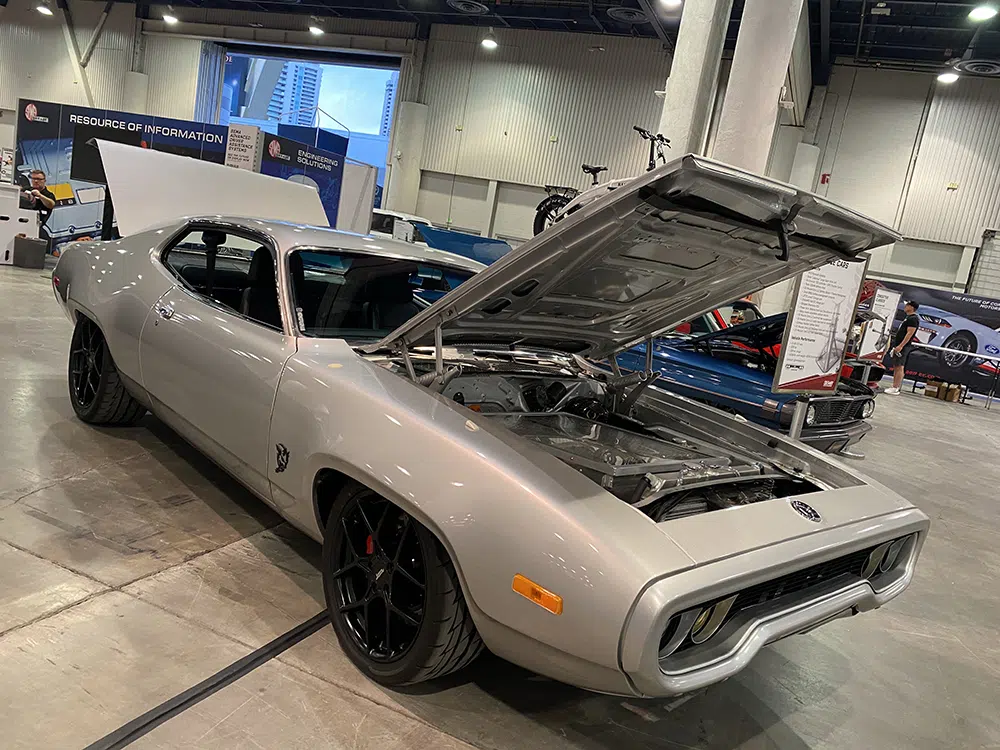 "Blasphemy!" Purists are already groaning. Yet, it was indeed a Porsche 935, weighing in at a mere 2,865 pounds and delivering 636 horses that Bisi Ezerioha (@Bisimoto) presented at the show. Purists needn't worry, though; this was a reproduction 935 body based on a Kremer mold mounted on a 1984 911. However, gone is the "flat 6," replaced by a 100% electric drivetrain. Bisi remains tight-lipped on the exact configuration of the three-phase motor developed by EV West in San Diego. Still, he smartly opted for a modest 32 kWh battery to keep the weight down for track runs or canyon cruising where the regenerative system shines. All we dream of is getting behind the wheel, flipping the switches, and flooring it to the end of the Mulsanne Straight.
Lordstown Motors ElectrPickup-up: Built for Pros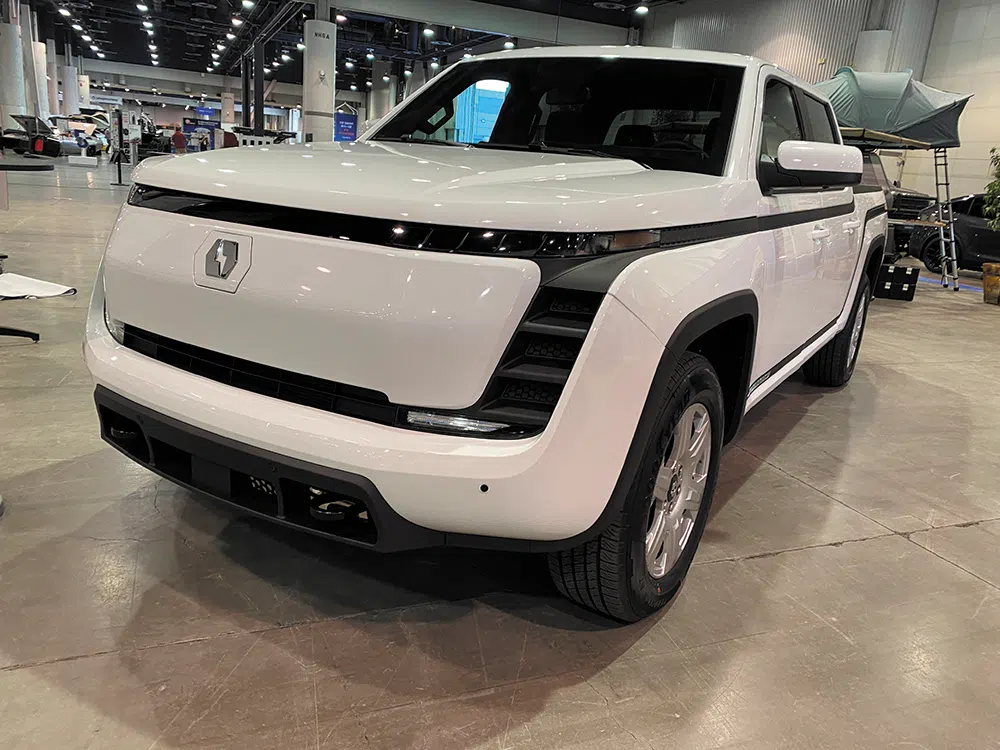 The Enduranpickup-up truck, built for business fleets, boasts an impressive set of specs. It has four-wheel-mounted motors that provide a combined output of 328 kW or 440 horsepower and an astronomical 6,739 Nm of torque (thanks to mechanical gearboxes). The lithium-ion battery pack will offer 109 kWh when the production model is released next year. A 150 kW DC fast charger takes just 45 minutes to charge from 20% to 80%. The range should reach 320 km while towing up to 4 tons. Lordstown's goal is to electrify business fleets with a service tailored to the needs of professionals.
The Future's Hottest Muscle Car: 1972 Plymouth Satellite
Get ready to be stunned by Kevin Erickson's electrifying creation—a Plymouth Satellite from '72 with a twist. He's swapped the rearend for a Tesla Model S P100D, giving this muscle car 636 horses and 600 Nm of torque. And to top it off, he's fitted 100 kWh worth of battery modules front and back. This mad scientist performed all the mechanical and electrical work, even programming the whole vehicle himself. But the best part? He's cranked up the engine control to blast from 0 to 60 in just 3.4 seconds! And, to handle all that power, Kevin (@Mrmorparman) cooked up a custom suspension, fitted some Wilwood brakes, and voila—a future classic was born.
---
Get Your SEMA On
The SEMA Show is the ultimate shindig for the aftermarket accessory industry, thrown by none other than the Specialty Equipment Market Association (SEMA), a professional association that's been around since 1963. Every year since the first SEMA Show in 1967, the event has brought together the brightest minds in the business to show off their latest and greatest products and keep their fingers on the pulse of the newest trends and tech. So if you're in the game, you don't want to miss it.
For more information, visit SemaShow.com
---
Tesla in the Loop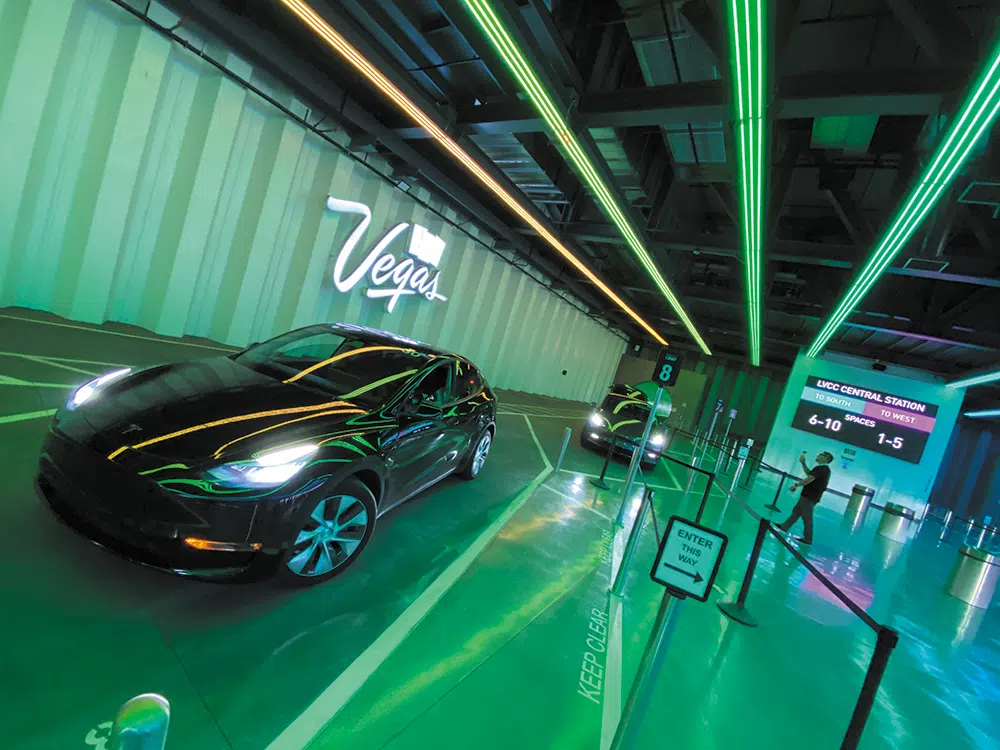 Like at any other convention center in Sin City, we had the opportunity to hop on The Boring Company's famous "Loop" for a daily test drive. As a Tesla Model Y or X passenger, you'll zip through a lit underground tunnel for a one-of-a-kind experience worth the detour. And the best part? You'll get to the far reaches of the Convention Center in just 2 minutes instead of a 25-minute hike. This system is so slick that even the city of Las Vegas is getting in on the action, ordering an entire network connecting the airport to the legendary Fremont Street. Check it out at BoringCompany.com/loop.