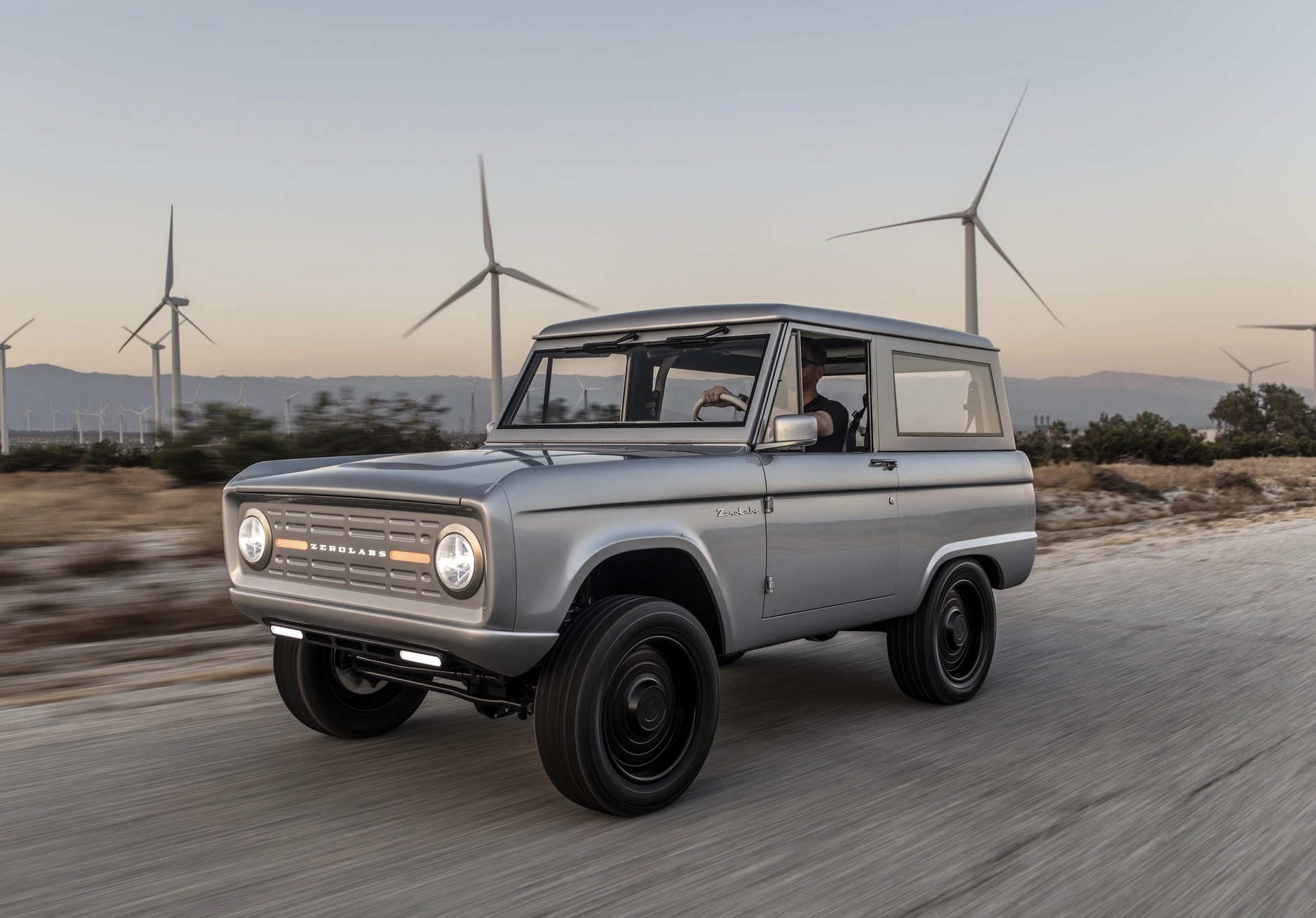 While CES in Las Vegas isn't about cars, EVs and cars in general cars became more and more digitalized, and carmakers have become more and more attracted to the Las Vegas electronics show, as autoevolution.com reports.
It's been over two years since Zero Labs' proposition of an electric conversion for the 1960s classic icon Ford Bronco. For $185,000 (£154,000 or €174,000), the Californian specialist transforms your classic Bronco into an electrified and electrifying masterpiece.

But now is the time for an upgrade, and the car displayed in Autel Energy's booth at CES 2023 is worth a whopping $350,000 (£291,000 or €330,000). The price hike isn't due to inflation; rest assured.
Firstly, the previous 70 kWh lithium-ion battery is now replaced with a 100 kWh, 400V pack. Thus, the range was increased from a moderate 190 miles (350 km) to a more exciting 235-plus (378 km) value. Of course, the DC Level 3 fast charging is still on the menu.
Then you can forget about any metal panels because the body is now fully carbon fibre-made. The car is less heavy, and the performance is a little better. In Zero Labs' own words, the "0-60 is YES."
There's no change regarding the Dual Motor All-Wheel Drive, though. The 600 horsepower is surely enough for most Bronco fans out there. Zero Labs says it's a "471% improvement over the 1966 original HP."
That's true if you're considering the entry-level 105-HP 170-cubic-inch inline six. But that percentage is lower if we compare it to the 200-HP 302-cubic-inch V8 that any serious Bronco collector is on a hunt for. No word on the lack of sounds and how it may affect the owner.
The chassis was slightly improved and, as one may expect, is completely different from that of the original Bronco's. It was engineered to feature independent front and rear premium suspension, and you can choose either an adjustable Fox Racing shocks coil-over or a Premium Air Ride.
This is to say that this electric Bronco's handling is much better, but also that it is much more comfortable. It's simply a modern beast in disguise.
Speaking of comfort, the electric Bronco is fitted with many gadgets, from a custom all-digital gauge display and multimedia system to push button ignition or one-touch actuated rear tailgate release. It's not a spartan off-roader anymore – it only looks like one, from the outside, for any electronics consumer.
On the inside sky is the limit. All interior upholstery is cut, sewn, and fitted by hand. You can choose aerospace-grade premium leather or alternative animal-free vegan interior coverings. Because, you know, EV fans are supposed to be vegans. Or else.
Now, if you're an electronics addict, but know nothing about car culture, think of this electric classic Bronco this way: it's an original Macintosh Portable fitted with Apple's latest chips and packaging architecture. That's why it's ten times more expensive than a modern gadget.
Source: autoevolution.com