Tesla-Swapped Defender Restomod is a Brute
Torque is an off-road vehicle's best friend, so it made perfect sense when Land Rover specialists E.C.D. Automotive Design out of Kissimmee, Florida, debuted one of its latest builds, Project Britton. The six-seater sports tons of custom touches, with the major one being the 450-horsepower Tesla motor swap. Although only a single motor was used (powered by a 100kWh battery pack), it still retains its four-wheel-drive configuration. Range is stated to be about 220 miles under normal street driving conditions, and 60mph can be achieved in just 5 seconds when in a hurry.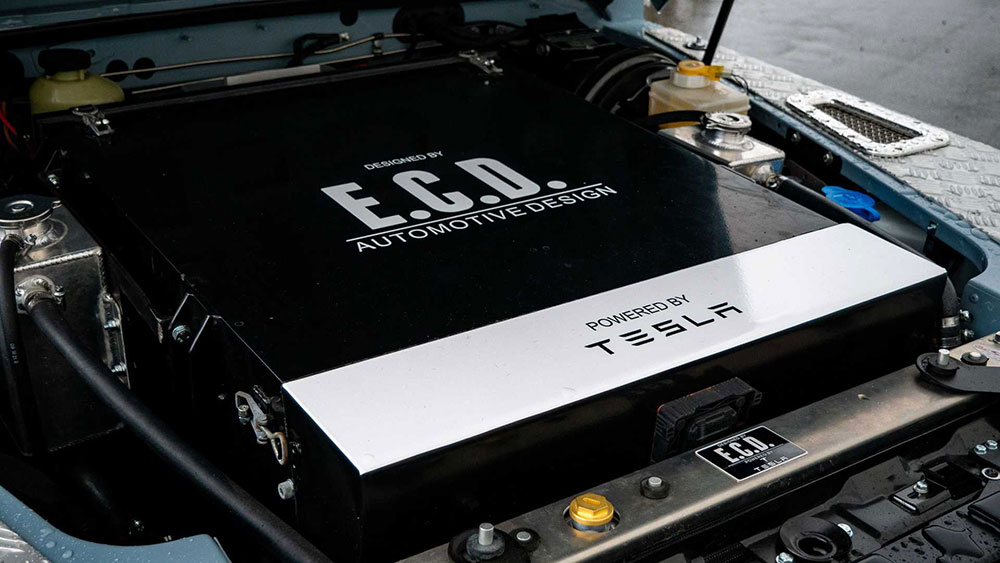 GM Going Full Steam into EV Aftermarket
General Motors has announced that it will be introducing various EV components for different industries, including the automotive aftermarket. Among the most exciting are the Electric Connect and Cruise eCrate motor package, aimed at making the changeover to electric propulsion much easier for owners of internal combustion engine-powered vehicles. Examples, such as the '72 El Camino developed in collaboration with Lingenfelter, are aimed at showcasing GM's dedication to electrifying classic vehicles with advanced electric drivetrains.