Top Gear For Converted and Modified Evs
An array of fantastic innovators comes with the blooming retrofit and EV modification scene. They bring ground-breaking products and technical solutions. We have selected some of the most useful or revolutionary parts you will need—or simply want—for your ride.
Mighty 120kW Motor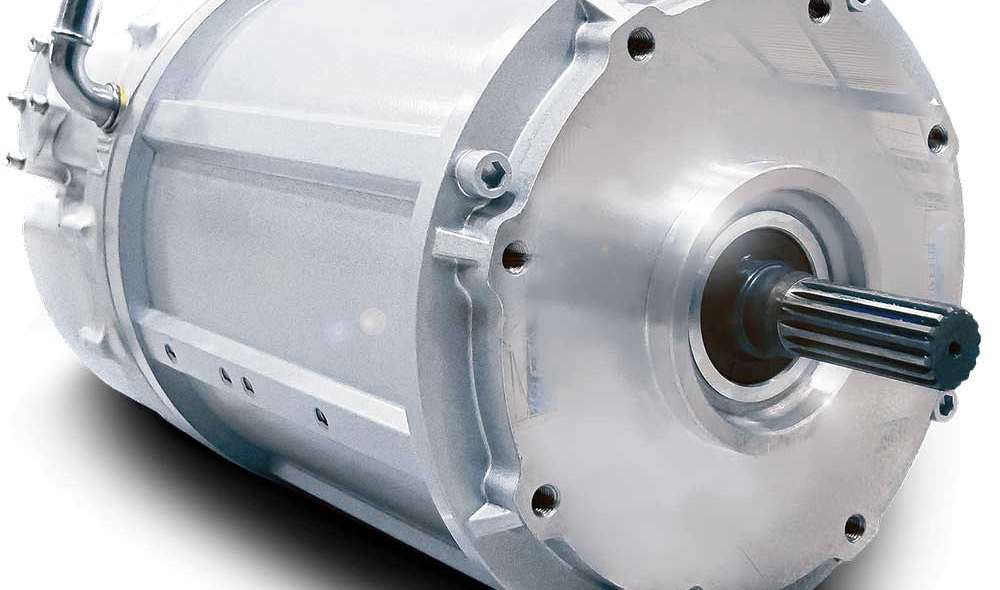 The Zonic 120 is a compact 120kW (peak) motor, ideal for medium to large classic cars. It comes with a built-in inverter and liquid cooling, easing installation. It is capable of 12,000rpm and up to 280Nm/206lb-ft, and is designed for a system running from 250 to 450 volts. It is paired with an AEM VCU200 that comes programmed with a proven profile to get the most out of your EV system.
Zonic Motors
LegacyEV.com

CCS Fast Charging Kit
FELLTEN 's Combined Charging System kit, available in Type 1 or Type 2, comes with everything required to enjoy full fast charging. This includes 10 feet/3-meter tails, a CCS controller, an ECU, Durakool contactors, and a pre-terminated labeled wiring loom. This complete solution also comes with an indicator light, a release button, and the charge port locking solenoid.
FELLTEN
FELLTEN.com
HyperPack Battery
Hypercraft's HyperPack is a modular, 10kWh battery designed for low voltage and 400 or 800 volts configuration. It integrates with AEM VCU products and features plug-and-play HV/LV connectors, liquid thermal management, integrated BMS, and high-voltage switching with interlock. The IP65-rated aluminum enclosure offers 32 threaded mounting points for easy installation.
Hypercraft
Hypercraftusa.com
Big Brake Kit for Tesla Model 3/Y
Whether your focus is reducing your lap times or having more fade-free fun at the track or on your favorite backroads, improving braking performance is pure upside. The Unplugged Performance 6-piston iron BFB kit is the ultimate big-brake kit for all Tesla Model 3s and Model Ys. Available in red or custom colors.
Unplugged Performance
Unpluggedperformance.com
Re-Engineered Gauges
The Peterson EV CANbus Control Unit integrates EV powertrains with traditional OEM analog gauges. The Controller communicates to either one or all the instruments on the dashboard. Gauges are refurbished with state-of-the-art printing to display your choice of parameters and logos.
Peterson EV
Petersonev.co.uk
KW Classic Line suspension
For years, KW's competition department produced individually tuned suspension for numerous classic car owners. However, as the demand significantly increased recently, the company has launched the KW Classic Line. This boasts a wide range of custom-tailored complete kits for track days, professional racing, and one-off EV conversion applications.
KW Suspensions
KWsuspensions.com/Classic
Blank Slate Gauge Bezel
This blank-slate gauge bezel replaces the factory mounting holes with a smooth, flat surface perfect for EV conversion builders looking to replace the OE gauge setup with an aftermarket unit. Munssey Speed offers a range of blank slate gauge bezels for some of the most popular classic American truck models, including Chevrolet truck models ranging from 1960 through 1972, and Ford trucks ranging from 1961 through 1972.
Munssey Speed
Munsseyspeed.com
Retro-Reducer
This compact reducer from B2G can be matted to all brands of electrical motors. Ratios can be selected for individual requirements to fit trucks, vans, off-roaders, or racing applications. B2G offers custom settings depending on the motor and the expected performance of the vehicle. Produced in France, worldwide delivery time is around 8 weeks.
B2G Gearbox
B2g-gearbox.com
EV-Specific Tires
With particular rolling resistance requirements, instant torque, and regenerative braking, EVs benefit greatly from using dedicated tires using particular compounds and structures. ERange is Sailun Tires' first tire fully designed, constructed, and tested for EV applications. Available in a wide range of sizes and profiles (15-22''), ERange tires increase load-bearing capacity and offer a quieter ride and enhanced tire life. Also, they use the EcoPoint3 technology, which reduces the rolling resistance while providing excellent grip.
ERange Tires
ERangeTires.com
Tesla Lifting Jack Pucks
T-Sportline's jack pads perfectly fit into the full range of current Teslas subframe lift points. Made of heavy-duty polymer, they avoid damaging the lift point pads. Also available in metal.
T Sportline
TSportline.com