Rob Ward, classic car enthusiast, advocate for electric vehicle technology, and CEO of Legacy EV, has just announced his candidacy for the Specialty Equipment Market Association (SEMA) board of directors. Ward's campaign highlights his commitment to investing in new vehicle technology to grow the total addressable market.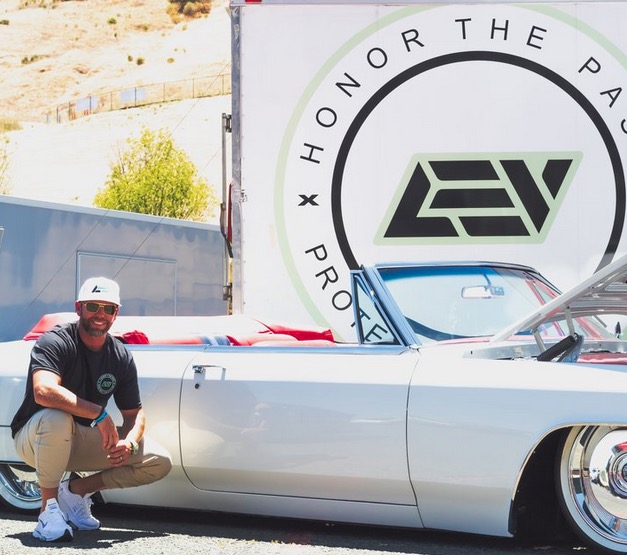 Through his campaign, Rob hopes to promote a greater acceptance of new technology, like EV powertrains, in the aftermarket so that all SEMA members can benefit from this growing market trend. 
"Not only are aftermarket technologies evolving, but so is how we do business," said Ward. "As a SEMA board member, I would focus my efforts on ensuring SEMA members have access to high-quality data and training around emerging technologies as well as professional development on new business strategies."
The SEMA board is responsible for promoting the automotive aftermarket industry and representing the interests of SEMA members, which include manufacturers, distributors, retailers, and enthusiasts. Ward's campaign focuses on bringing a fresh perspective to the board and promoting innovative solutions that can help the industry adapt to the changing automotive landscape.
Overall, Ward's candidacy for the SEMA board highlights the growing interest in electric vehicle technology and how that growth can be leveraged to benefit all SEMA Members. With his extensive experience and passion for the industry, Ward is a promising candidate who could help lead SEMA into a more sustainable and innovative future.
Visit https://www.rob4sema.com for more info.
About Rob Ward:
Rob has always had an entrepreneurial spirit, starting companies, investing in real estate and constantly challenging himself to do big meaningful things. He started an electrical company in Washington, Oregon, and Arizona, working closely with oil companies, power plants, food processing facilities, and semiconductor manufacturers on industrial electrical automation and system integrations. As his electrical company expanded, he considered business ventures that could get him back into the automotive industry. In 2018, seeing the potential for electrification, he knew this was where he could bring value.
"I love building things, seeing an idea turn into a business, and a business turn into a solution that the industry really needs, and watching a team set goals and reach their goals. This gets me excited!"
As CEO and Co-founder of Legacy EV, the face of aftermarket EVs, Rob combined his passion for aftermarket restorations with his electrical engineering and entrepreneurial spirit to build Legacy EV into an innovative industry leader. He has built dozens of classic cars, most notably, a 1930 Model-A Sedan that went from a hot rod resto-mod to an impressive 400-volt EV repower. His builds have won awards and accolades that include six magazine features, four magazine covers, a Top Truck Award, and a place in a Premiere Classic Car Auction Top 50. His 23+ years of experience in electrical systems integration allowed him to use that depth of knowledge to create some of the most cutting-edge EVs in the industry. His company has created the nation's first Certified EV Technician Program and developed an international network of EV-authorized installers. With this entrepreneurial fortitude, he has forged distribution agreements with major manufacturers across the EV industry, negotiated EV conversion contracts with government agencies, and played an integral role with battery manufacturers, pushing EVs and battery capabilities to world records.
https://www.rob4sema.com/