Underneath its timeless exterior, this fully road-legal Range Rover masterpiece is powered by a Tesla-sourced electric drive system by British specialists, Inverted. The 'Rangie' boasts a meticulously reconditioned 80 kWhr battery pack and is paired with a high-performance drive unit.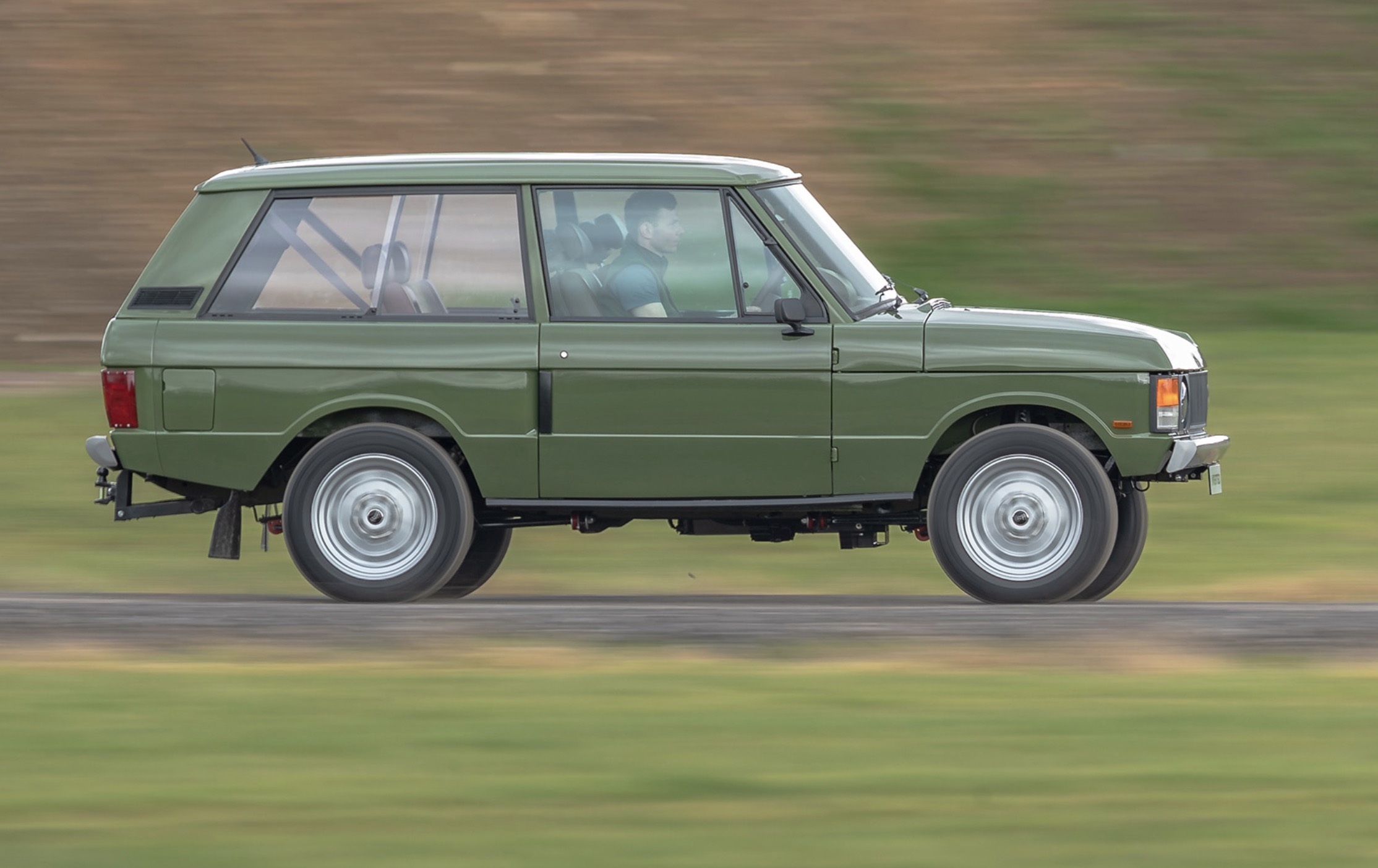 With a jaw-dropping peak output of 450 horsepower and 443 pound-feet of instant torque, this Range Rover Classic can sprint from 0 to 60 miles per hour in just around 5 seconds.
What's truly remarkable is that this electric conversion maintains the legendary all-wheel-drive capability thanks to restoring and enhancing its original axles.
The vehicle also features Alcon brakes and an optional road handling package, complete with adjustable shock absorbers, anti-roll bars, and 25 percent stiffer springs for an enhanced driving experience.
With a range of up to 200 miles on a single charge (depending on conditions), the Classic Electric Range Rover offers impressive practicality. It can be conveniently charged at home using the onboard 6.6-kW charger or through the CCS port, allowing for rapid charging up to 100 kW. Using a compatible rapid charger, you can achieve a 20 to 80 percent charge in approximately 35 minutes.
Regarding design, the team at Inverted has masterfully preserved the original SUV's iconic styling with only a few modern touches, such as LED headlights.
Step inside the cabin, and you'll discover a fusion of classic charm and contemporary luxury, featuring premium materials and additional gadgets not found in the original car.
Pricing for this exceptional conversion starts at £225,000 before taxes in the UK (approximately $280,000 with the current exchange rates). Inverted plans to produce a limited number of conversions, with a maximum of six examples per year, available in both two-and four-door variants.
Find out more here: https://inverted-ev.com/