This Isn't Your Grandma's '65 Ford Mustang
 No, sir, this is not your grandma's 'Stang. This classic beauty has been given a jolt of electricity that will make gas-guzzling purists faint. Meet Eddy Borysewicz of ReVolt Systems in sunny Oceanside, California. This dude knows how to make old-school muscle go electric with a touch of wit and style.
When Eddy stumbled upon a pristine '65 Mustang, he saw more than just a pretty car. He saw a canvas for his electric masterpieces, and he got to work gutting it.
Revolution
Ah, the Ford Mustang. A classic, a beauty, a true American muscle car. But, as with anything, time marches on, and sometimes even the greatest of things need a little sprucing up. That's where Eddy came in with a plan to give this steed a modern makeover fit for a new era.
ReVolt proves that electrifying classic muscle cars are no different than what hot rod builders were doing a generation ago.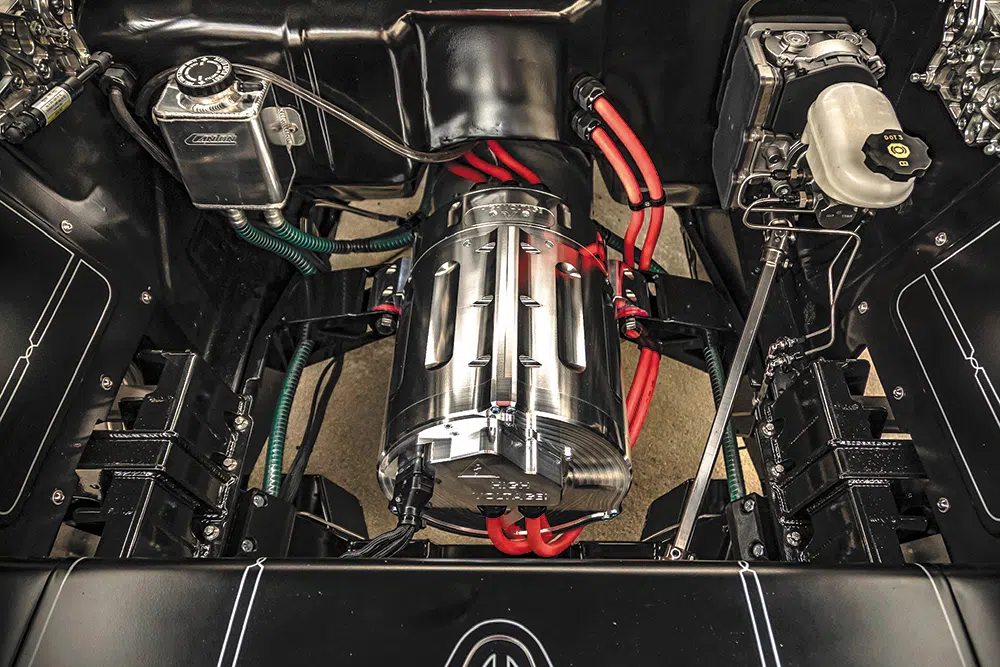 First up on the list? Designing the ReVolt CR-43 "crate" motor capable of 450 kW/600 hp and 1,085 Nm/800 lb-ft torque. It can be used with factory LS mounts and connects to the existing driveshaft for instant torque. The core of the CR-43 is a refurbished Tesla Model S motor and a Torque Trends 1.9:1 reduction box, ensuring exhilaration and quick acceleration.
The came time to toss the old chassis system out the window (or, you know, somewhere more appropriate). With Eddy's design for a brand spanking new drivetrain, complete with a battery pack the size of a small island, it only made sense to start fresh.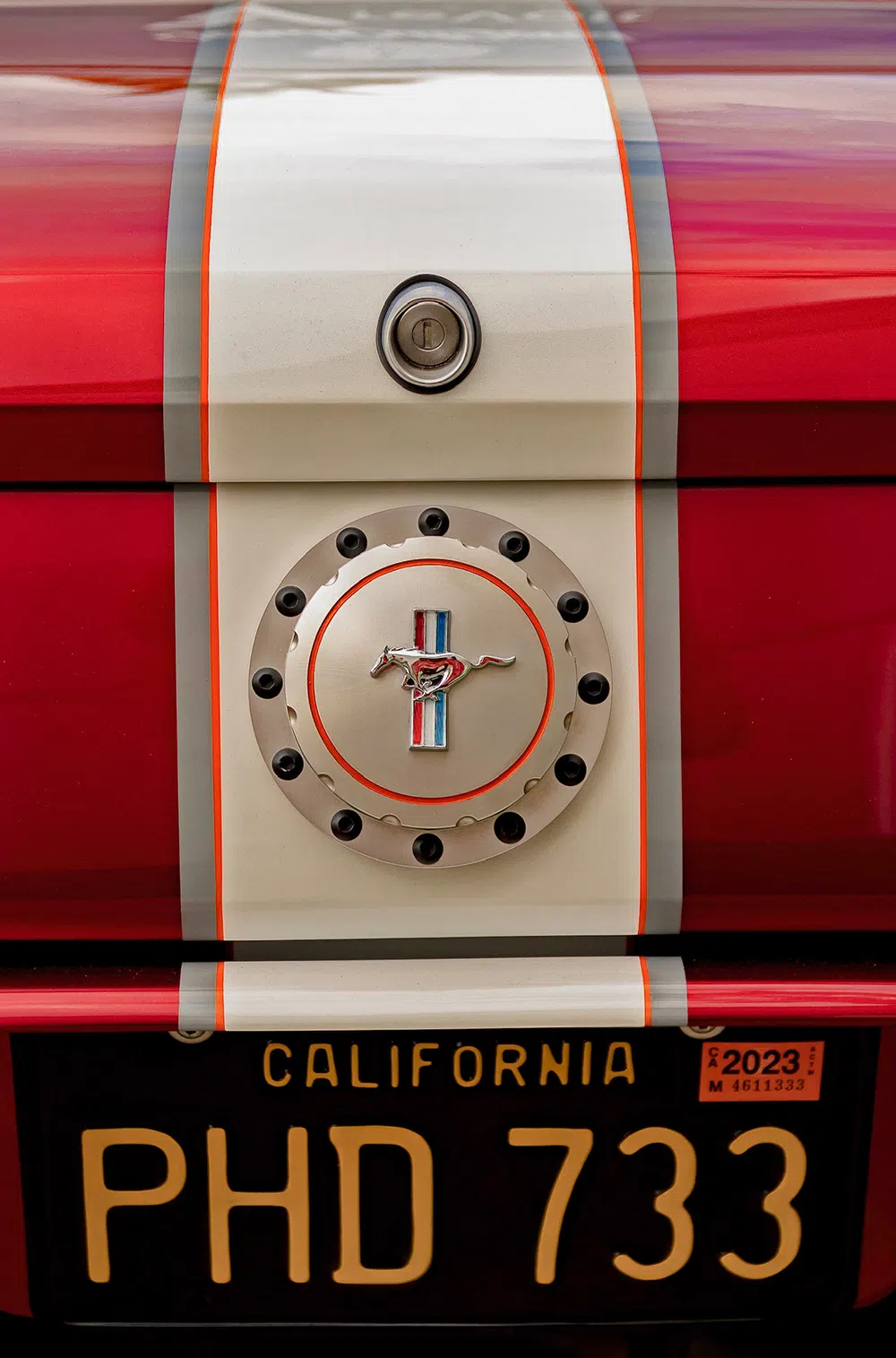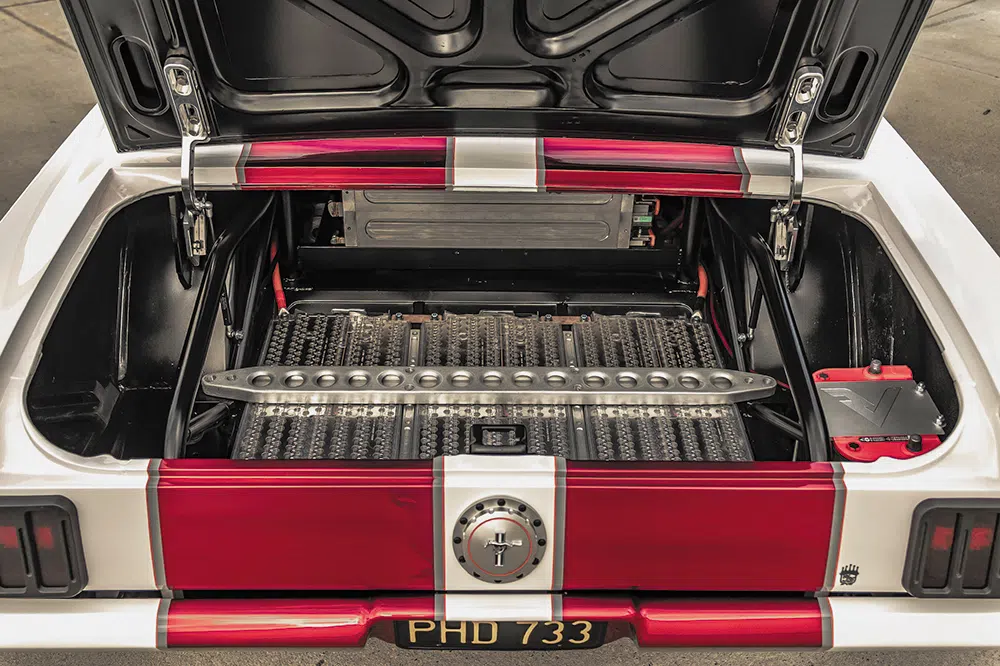 Enter the suspension experts at Roadster Shop with their SPEC Series chassis ready to take on the task. This bad boy boasts a rack-and-pinion front, rear 4-link, four-wheel double adjustable coilovers, custom Pro spindles and front sway bar from Roadster Shop, and an array of other suspension components, all with one goal in mind: giving the Mustang superior performance handling and ride quality that'll make your grandma jealous.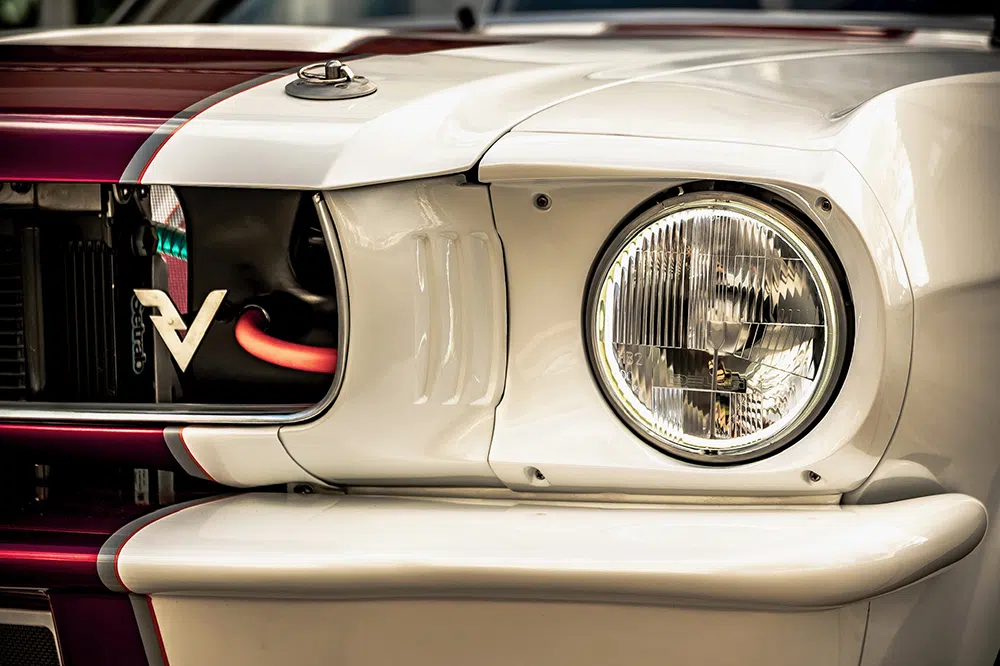 But the ride quality isn't the only thing Eddy set his sights on. No, sir. He also had his eye on some fresh wheels and tires. And boy, did he find a doozy: 18×8 in the front and 19×12 in the rear, Billet Specialties and Nitto tires, respectively, do just the trick to make this Mustang stand out in a sea of mundane vehicles.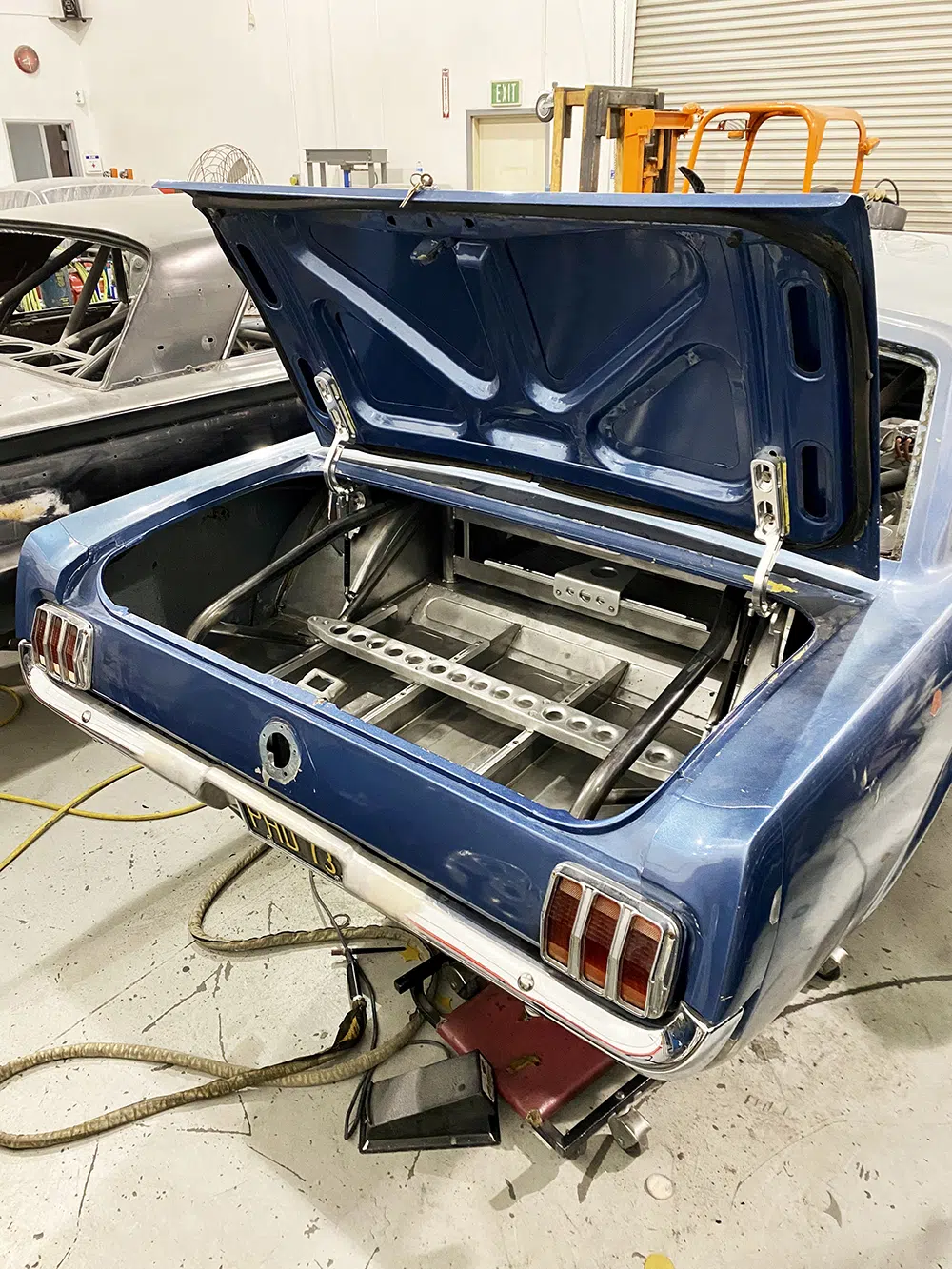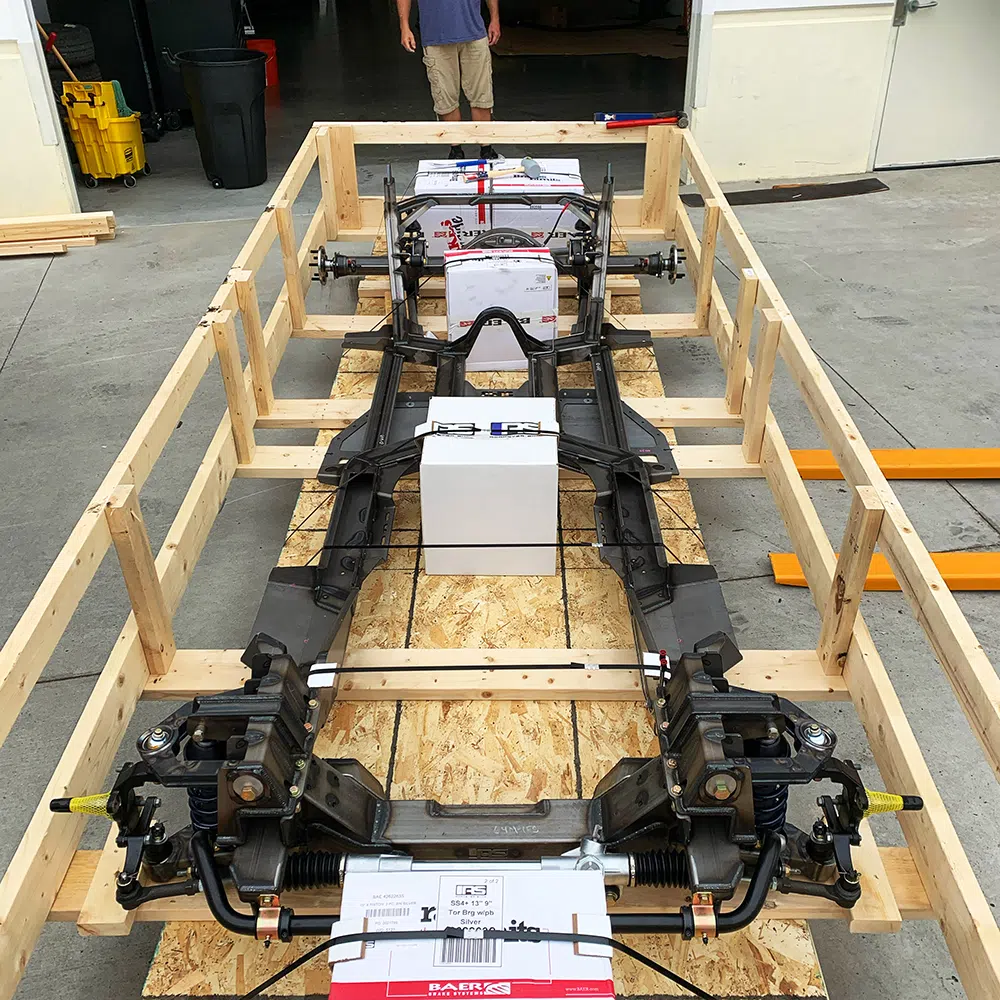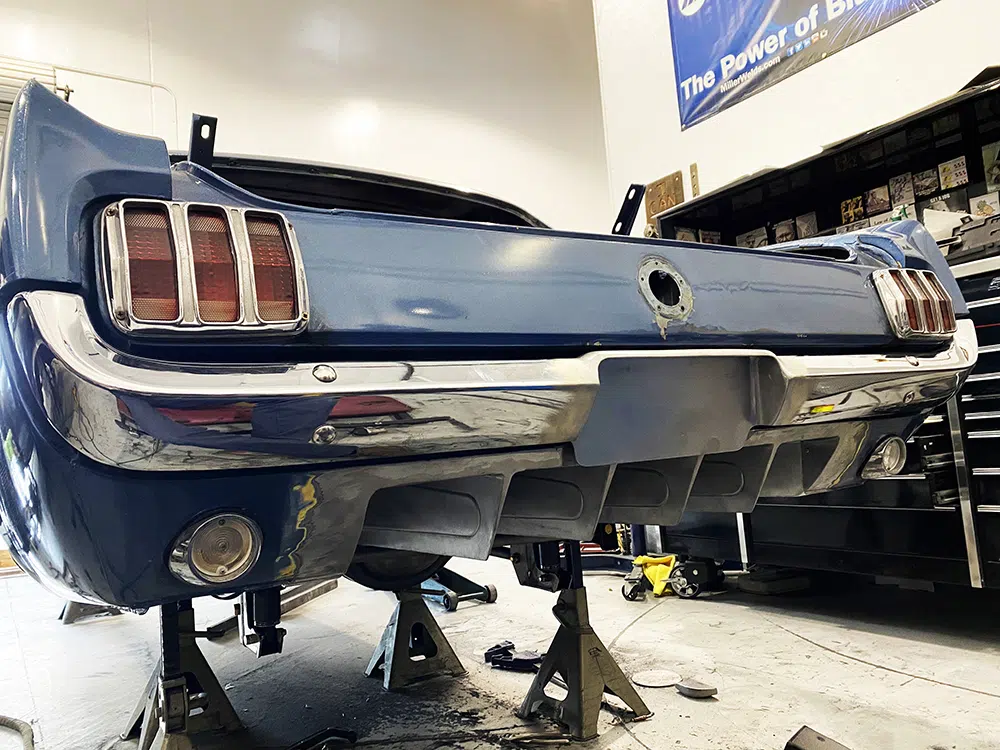 Last but certainly not least, Eddy knew that with all the power he planned on bestowing upon the Mustang, stopping was just as important as going. And that's why the braking system received a much-needed upgrade. Say hello to Baer's 12-inch 4-piston calipers with regenerative braking, ready to ease this pony car to a screeching halt. Because let's face it, who wants to be cruising down the highway only to realize they can't stop? Not Eddy, that's for sure.
Leaders of the Pack
The electric drivetrain was a collaboration with Legacy EV, which designed a custom battery pack with a bit of help from AVS Fabrication for some bead-rolled metalwork under the hood and trunk lid.
If you thought a custom battery pack was just a simple addition to an electric drivetrain, you thought wrong, my friend. ReVolt Systems and Legacy EV have pulled out all the stops to create the ultimate prototype for their 1965 Mustang build.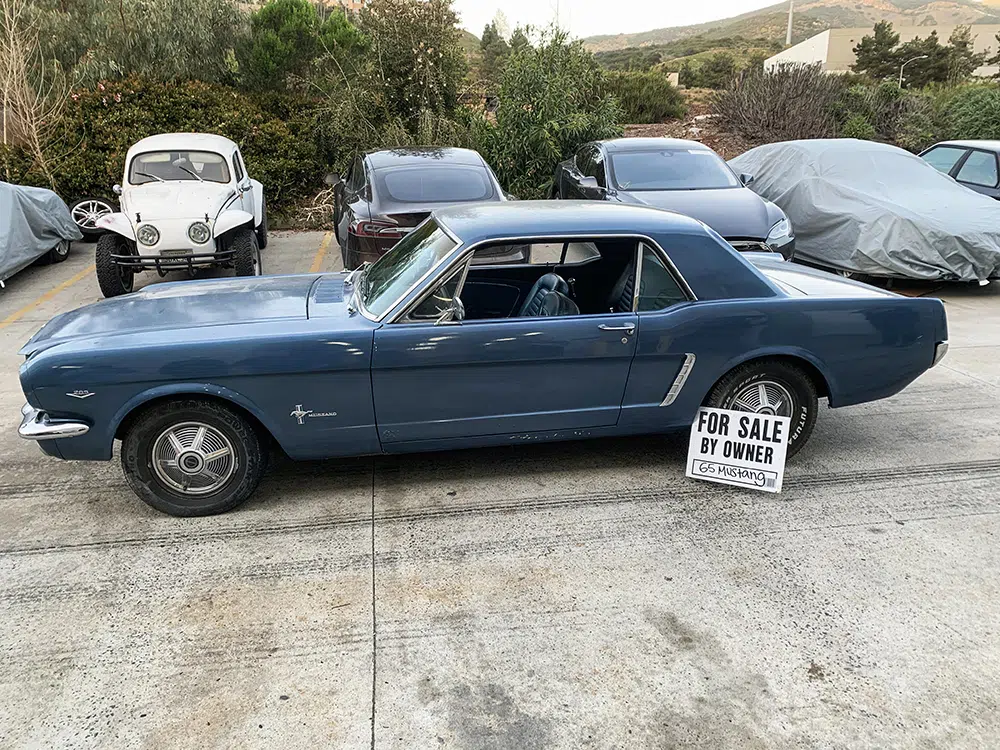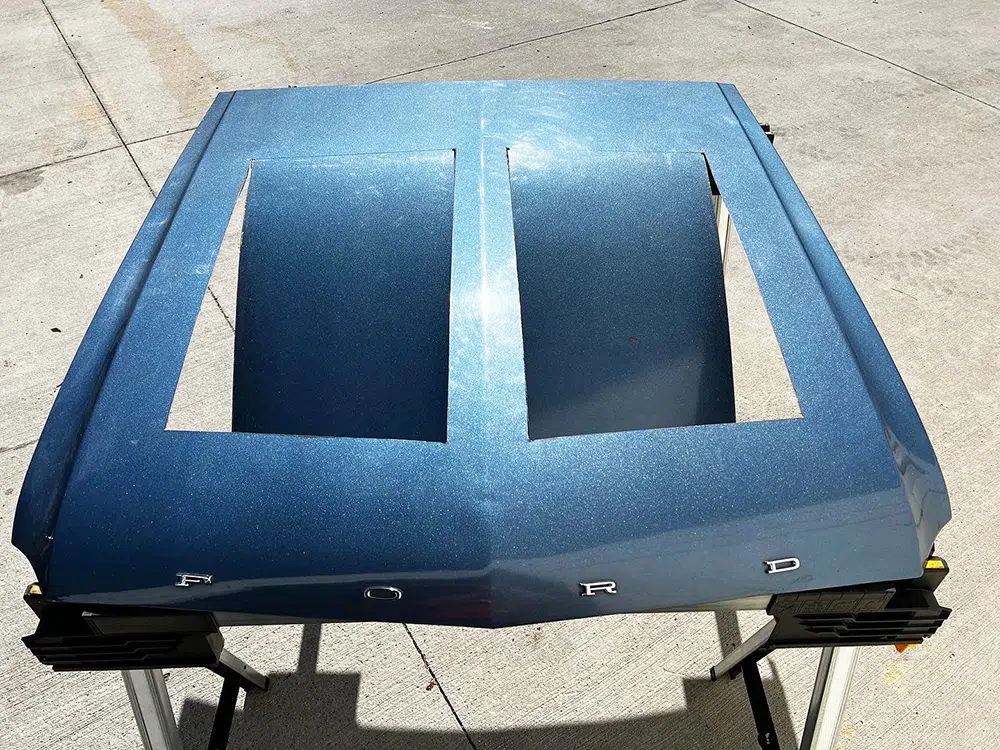 The custom metalwork alone is a work of art, with bead-rolled panelling under the hood and throughout the interior, one-of-a-kind wheel tubs, bumpers, and an impressive roll cage. But it wasn't just about looks, oh no. The team had to tackle the challenge of placing the batteries in just the right spot for optimal weight distribution. And when they finally got that sorted, they moved on to even more extensive fabrication jobs that elevated the Mustang to a whole new level.
Hot Dog Kustoms' Pete "Hot Dog" Finlan put the finishing touches on the bodywork before the final paint job was applied, with a pearl white base and red accents.
In the meantime, Rex Upholstery was doing its magic on the interior. This cockpit is packed with top-notch components, from the sleek and comfortable seats to the cutting-edge AEM EV gauges and the sporty Sparco steering wheel. Don't need A/C? Roll down the windows and feel the wind in your hair. The custom-painted dash is a work of art, and the iPad radio head unit is the cherry on top.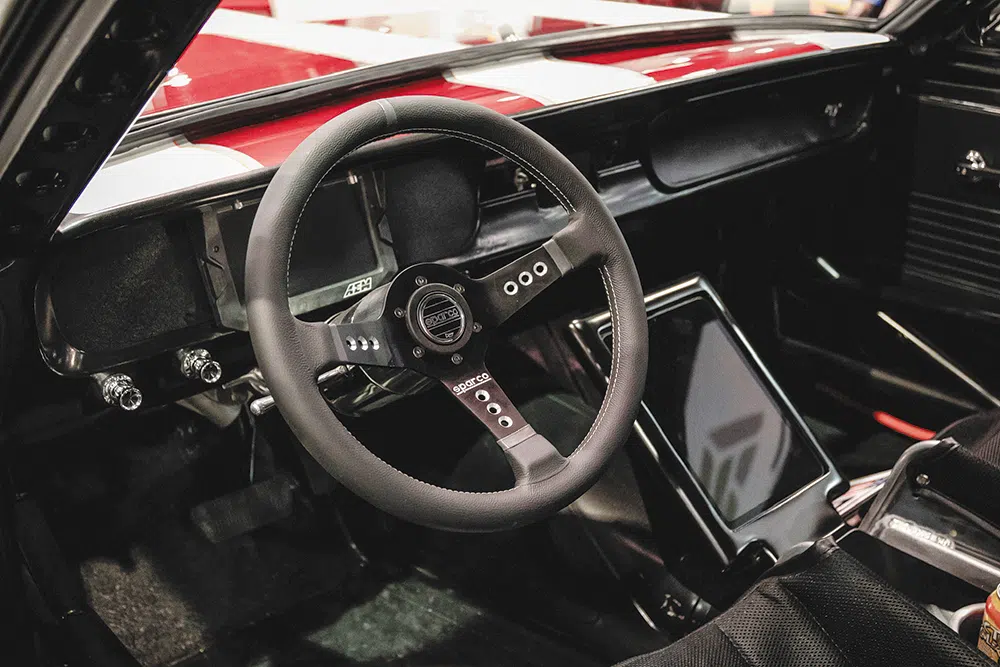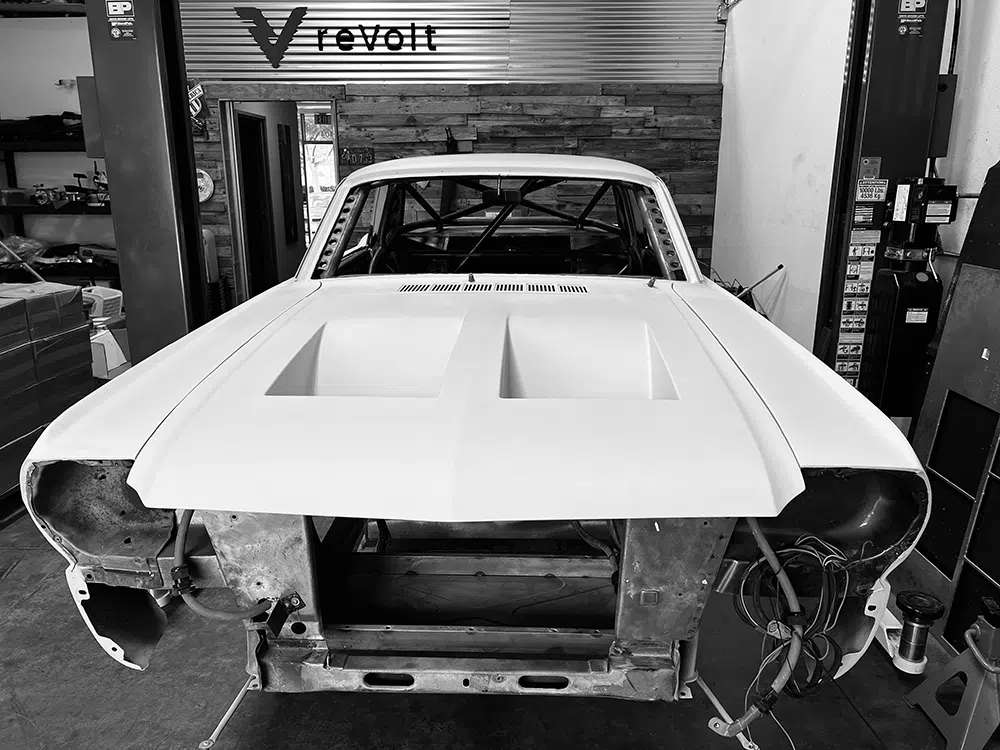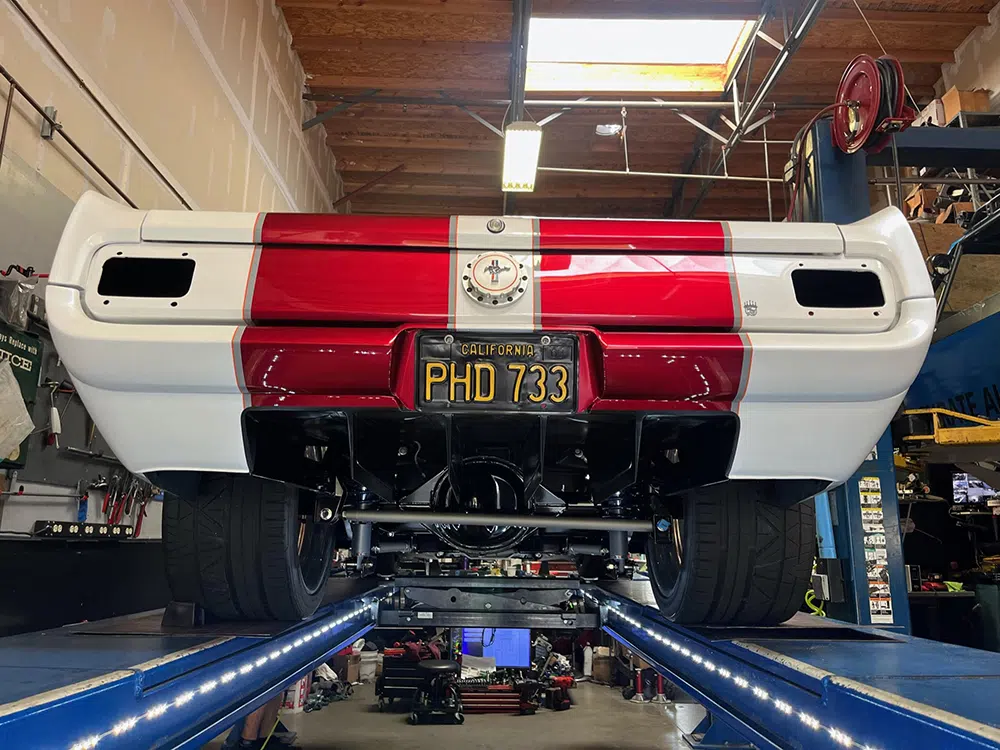 From the custom diffuser by AVS Fabrication to the custom carbon hood by Airtech Design, this Ford Mustang is a true head-turner. The LED 7-inch headlights are bright and bold, while the custom Revolt Systems LowPro 65 Billet aluminum taillights complete the sleek and stylish look.
This Mustang is more than just a pretty face; it's a trailblazer in the EV restomod world. From showcasing at events like SEMA 2021 and local car shows to the countless hours and custom work that went into it, this Ford is sure to turn heads and leave a lasting impression.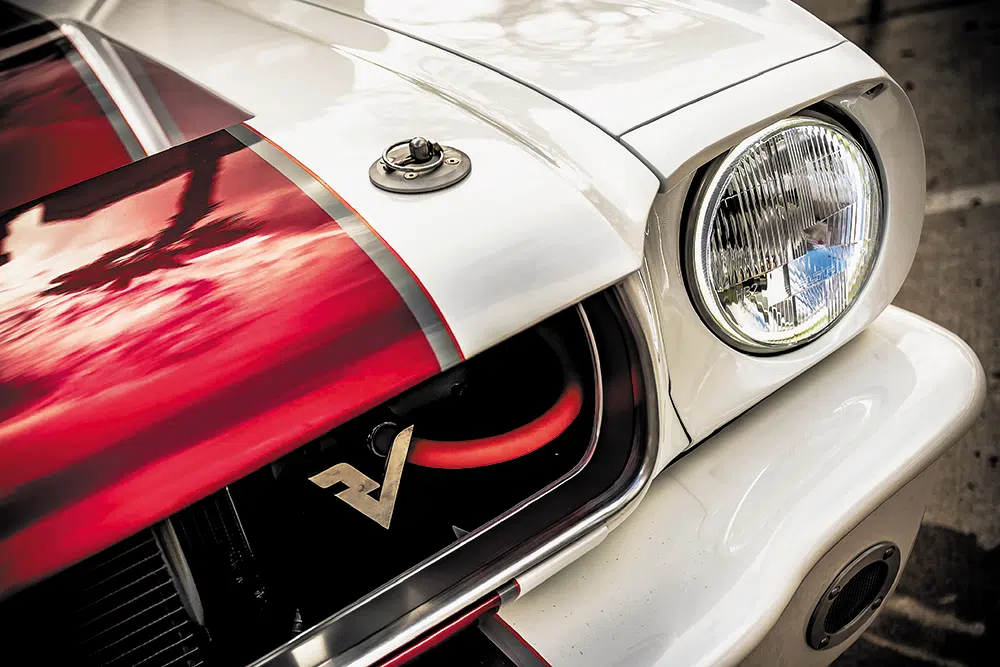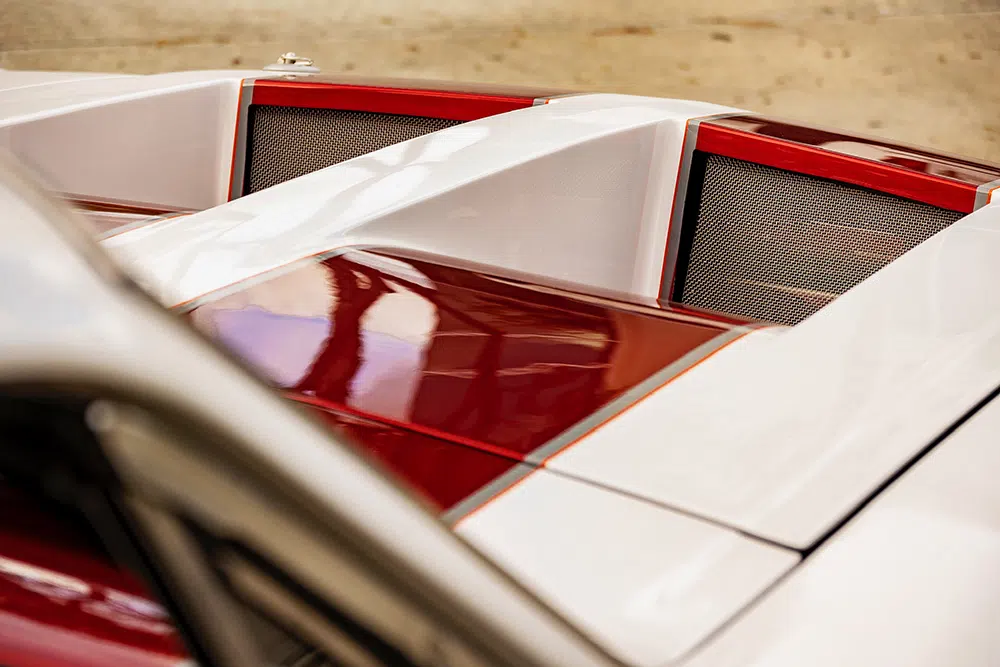 And for those considering building a similar EV, the team has some words of wisdom: plan ahead, take your time and seek out the pros for good knowledge. This is a new and vastly different world compared to traditional gas engines, so keeping an open mind and prioritizing safety when working with high-voltage systems is essential.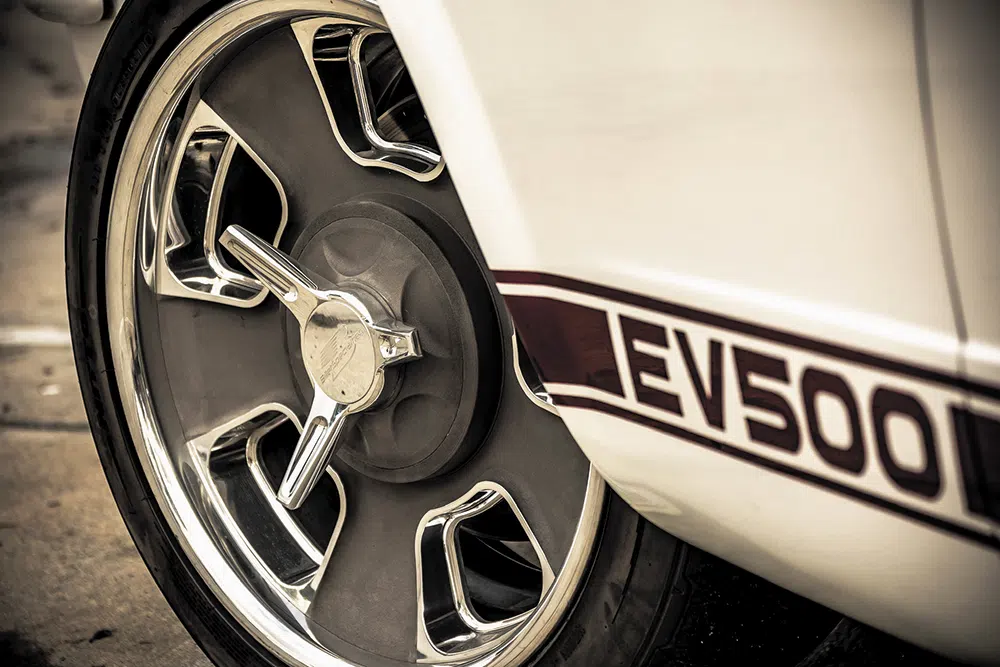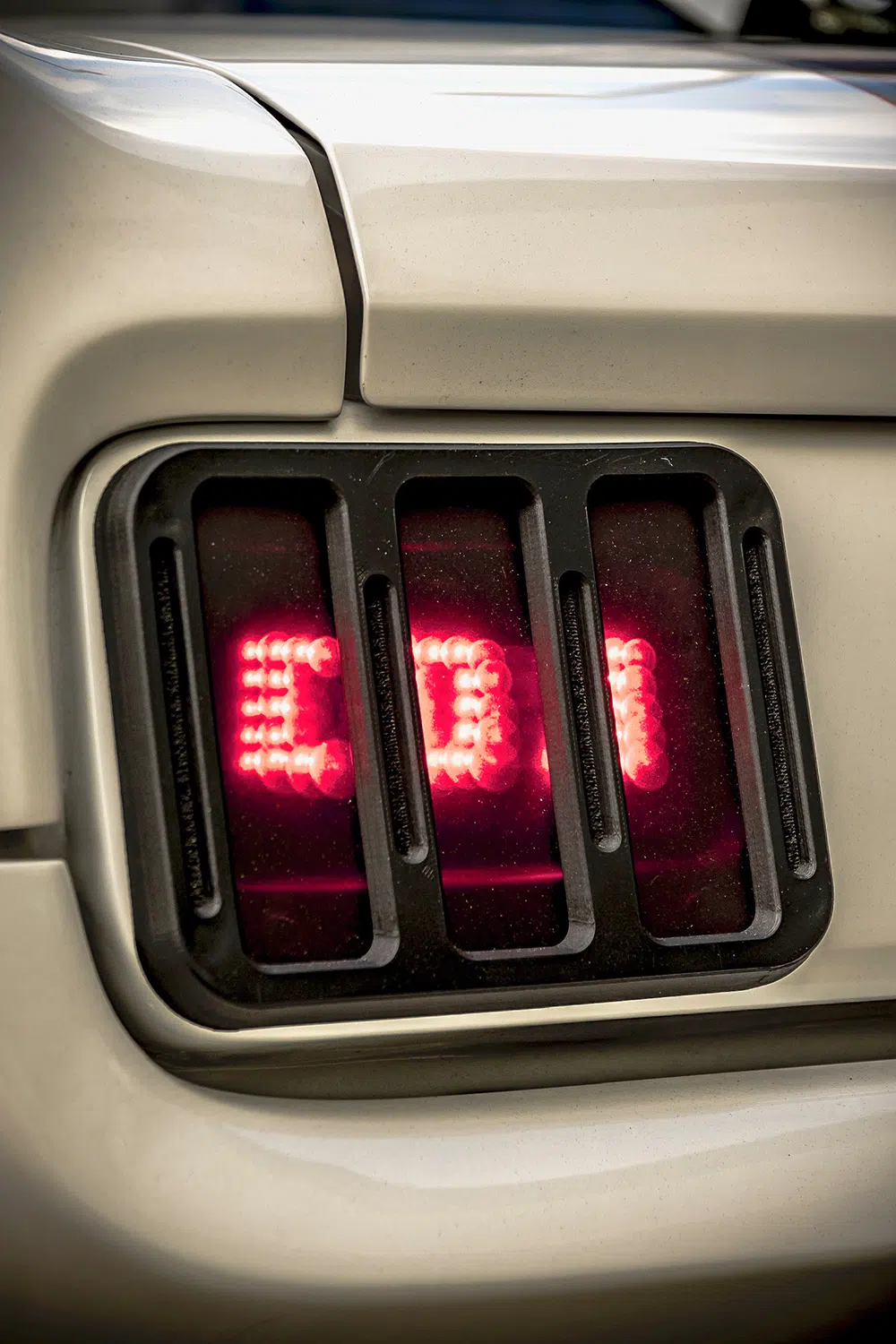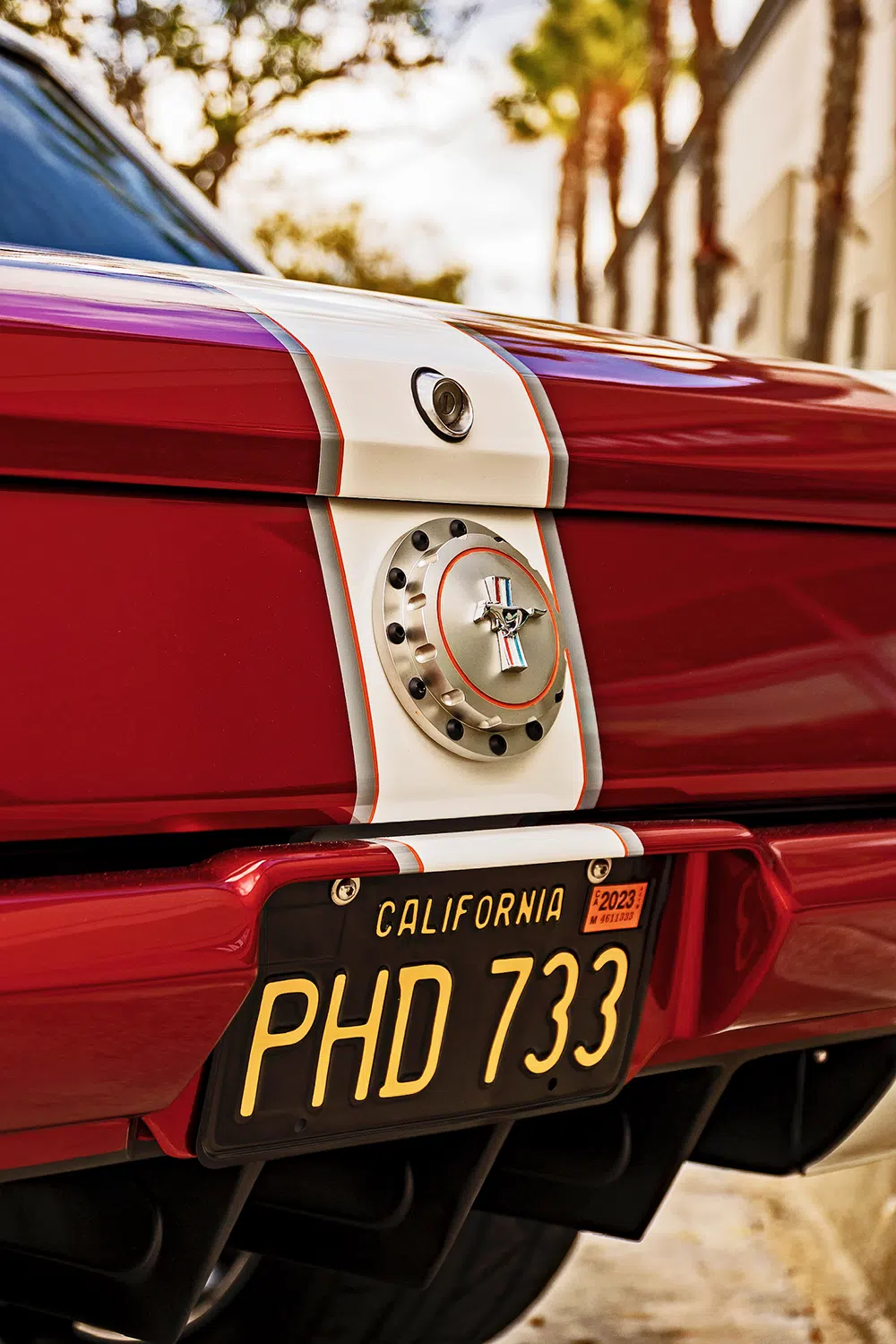 So hold on tight, as ReVolt Systems and their talented partners are far from finished with their electric conversions journey. Instead, get ready to be wowed by their upcoming builds, just as sick as this clean-as-hell '65 Mustang. And they're doing it with a witty touch that'll make even fuel fans smile.