This is the story of one of the most unlikely EV conversions ever made. This 1959 Alfa Romeo Giulietta Sprint was not even supposed to be in Mexico to start with, but it was somehow sold there when it was new. Back then, the country had closed borders, and this Italian beauty was one of the few European cars on the streets. It turned heads for its novelty, superb design, and performance. It was even used to run the Panamericana race and later participated in local vintage car series.
However, in 1998, the little Alfa's story sharply turns. The motor blows and can't be repaired. Instead, a local specialist swaps it for a 5-cylinder Audi turbo engine. While it brings the Giulietta back on the street, this uncommon solution writes off any further racing participation.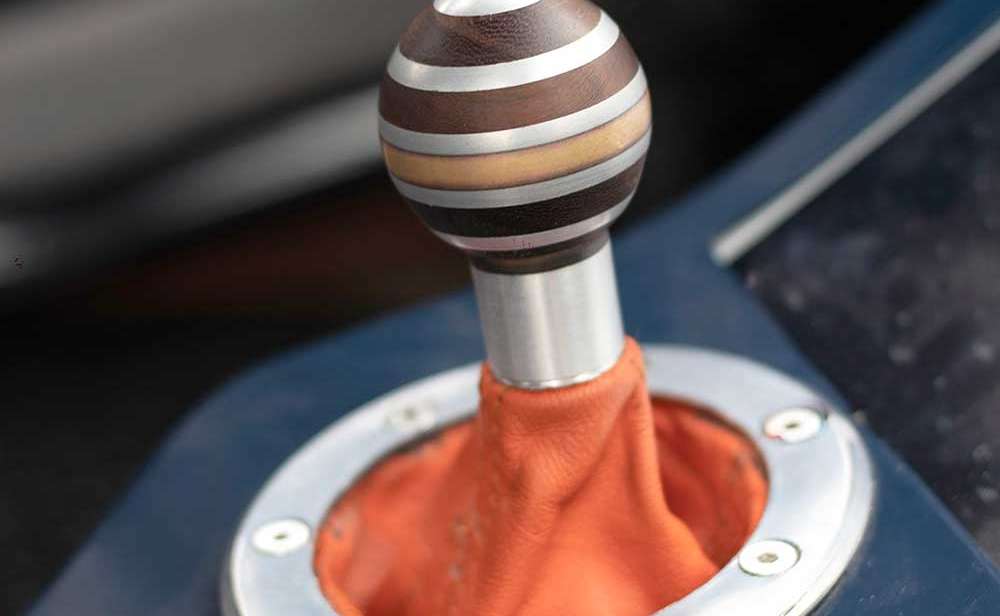 Enter Bad Hombres
Forward another two decades, and in 2020 a new group of enthusiasts, the so-called Bad Hombres, grab the torch and decide to give his Alfa some serious pop with a full-on EV conversion and restoration: the first of its kind in Mexico.
Before radically modifying the Alfa as they did, they had tried their luck with what some companies called "kits." However, they needed a lot of adaptation, additional components, and research to find the correct information to complete the whole conversion. One of the used kits even generated a significant error in configuration, which led him to drive with an almost depleted battery and inaccurate readings, damaging the cells. This was a costly mistake since the whole set of Models S modules had to be replaced—but it is part of the learning curve.
The Bad Hombres Motorsports team, led by Eugenio Grandio and Jacobo Mitrani, based in Mexico City, specialize in uncommon, high-end modifications and conversions. They love working as a  team, helping fabricate components, and solving problems, which you have to get used to in this type of project.
They learned that persistence is a requisite in the retrofit game, and that they had to dedicate hours studying the project before touching the first tool or ordering parts. That said, once they got it all figured out, thanks to the help of local and US suppliers, many videos, and support from fellow amateur retrofitters, they got cracking and completed the build in a reasonable 16 months.
However, they cannot stress enough that while there is plenty of information online, one has to be careful where one gets it. Not every solution is the right one for each case. Forums were helpful, but nothing beats meeting and listening to others' experiences. This can help avoid costly mistakes.
Both of them were also adamant that there are not a lot of shortcuts in the custom car world, and being an EV makes it even harder in a country like Mexico. However, going with off-the-shelf parts makes the experience a lot easier than trying to build everything from the ground up, especially in a first project.
"We all want to build custom battery packs, monitoring systems, drivetrains, etc.," says Mitrani. "But sometimes using existing components helps a lot: You won't be the first one building a similar system, and someone else's experience is precious in this case."
The Details
From the get-go, the Bad Hombres decided to go for a Hyper 9 and five Tesla Model S 5.3Kw modules. A ZEVA BMS monitors the latter while the motor is controlled via an AC-X1 SME. To handle the torque and power the Hyper 9 is known for, the Bad Hombres wizards managed to couple it to an incongruous yet perfectly fitting Mercedes Benz SLK 350 5-speed manual transmission. It can easily cope with the 50% extra power, from 80hp/60kW to 120hp/90kW and 172 lb-ft/234 Nm. That doesn't make the Alfa a dragstrip king, but it is fantastic around bends and chews up Mexico city's hills like nothing. Oh, and it doesn't mind a bit of sliding and rubber burning if you ask nicely!
The car still bears most of the original roll cage from its racing days. It was used to create closed compartments for one of the two battery packs. Three of the five modules sit in the back, where the rear seats usually go. They go in and out from under the car and lower the Alfa's center of gravity. The other two modules are superbly presented under the hood, proudly showing off their Tesla origin.
While the Giulietta monocoque is kept entirely, the Bad Hombres Motorsports team have restored it completely and reinforced some parts to handle the powertrain and braking force. Also, they have installed a custom H&R and Bilstein suspension with BMW E30 Brakes. To top it all up, they opted for Alfaholics upgrades components, such as the control arms, to update the steering feel and responsiveness significantly.
The interior was tastefully upgraded by Vestiauto Mexico with a superb tan and tartan combination covering the Subaru Impreza WRX STI seat and door cards. The center console, wrapped in mat blue matching the exterior, was built from scratch. It incorporates some of the controls and a custom-made Porsche Carrera GT-style gear shifter created by Jacobo.
Under the leather-wrapped dashboard sit the original Alfa Romeo gauges with modern internals, such as GPS, speedo, and voltmeter. A Switch Pro 12v system also controls all accessories, internal lighting, and the Bluetooth module, while an integrated iPad system with a Marshall Bluetooth speaker completes the interior.
Outside, the Alfa doesn't scream, "I'm an EV." It uses an Alfa Romeo Racing livery in dark blue and orange. An M.T. Detailing full wrap covers the original light blue paint. Of course, the 15-inch BMW 3 Series (E30) rims give away something is up, but now powdercoated in white, they could almost look factory and period correct. By now, the Alfa Romeo purists will have probably stop reading, but imagine what they'd think about the LED headlights and modern Alfaholics taillights!
Nailed It
Extremely pleased with the build and the performance, the creators were thrilled to present it a the Pasteje Automotive Invitational; think of it as the Pebble Beach Concours d'Elegance for Latin America. They plan to attend several more shows now that the car is done with testing. Talking about shows, we've invited the whole Bad Hombres posse to attend the US shows, including SEMA, since their build is not only very well executed but über original. I don't think we'll see another Giulietta EV anytime soon, and for a one-off, they have nailed it. Bravo!