Prevent Electrical Accidents with These Key Safety Principals
The most effective way to prevent electrical injury is to eliminate the hazard by establishing an electrically safe work condition. An electrically safe work condition is a state in which a high-voltage electrical conductor or circuit part, excluding the inside of the high voltage battery pack, has been: 
Disconnected or isolated from energized high voltage parts
Locked out and tagged out (LOTO)
Tested to ensure the absence of voltage, i.e. Zero Voltage Verified (ZVV)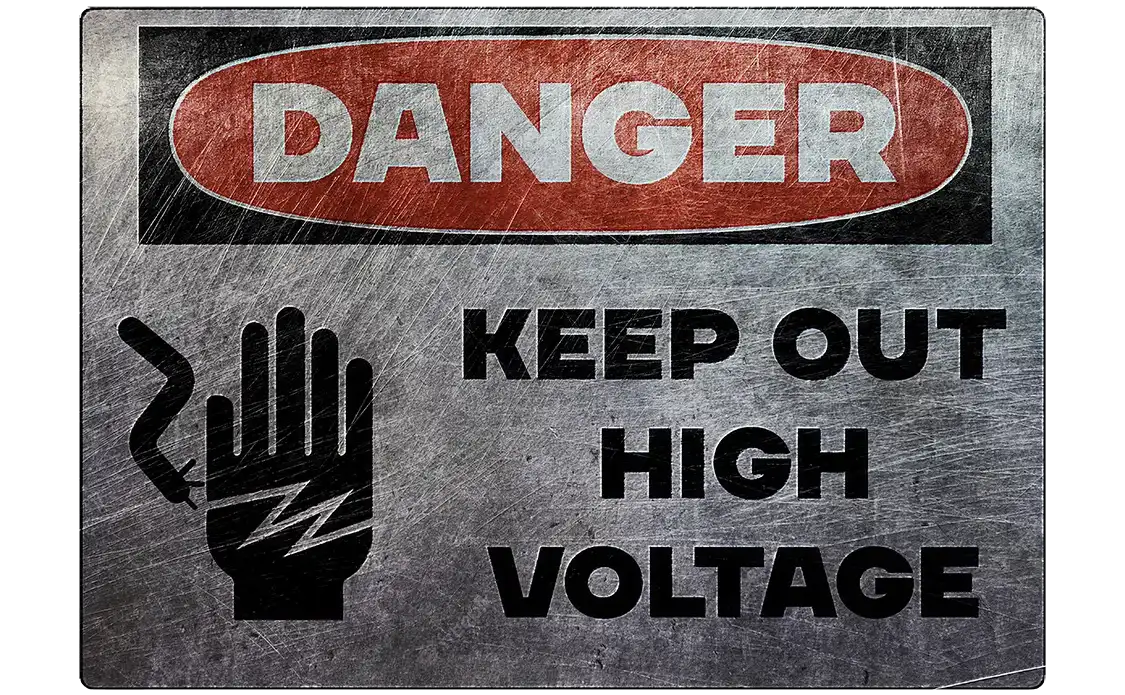 The purpose of these criteria is to temporarily eliminate electrical hazards for a period of time while this state is maintained. By creating an electrically safe work condition, the person performing service is no longer required to wear personal protective equipment (PPE).
An electrically safe work condition is a state, not a procedure. Procedures must be developed specific to the component, system, and vehicle that the technician will work on, but in general, should be similar to the following example.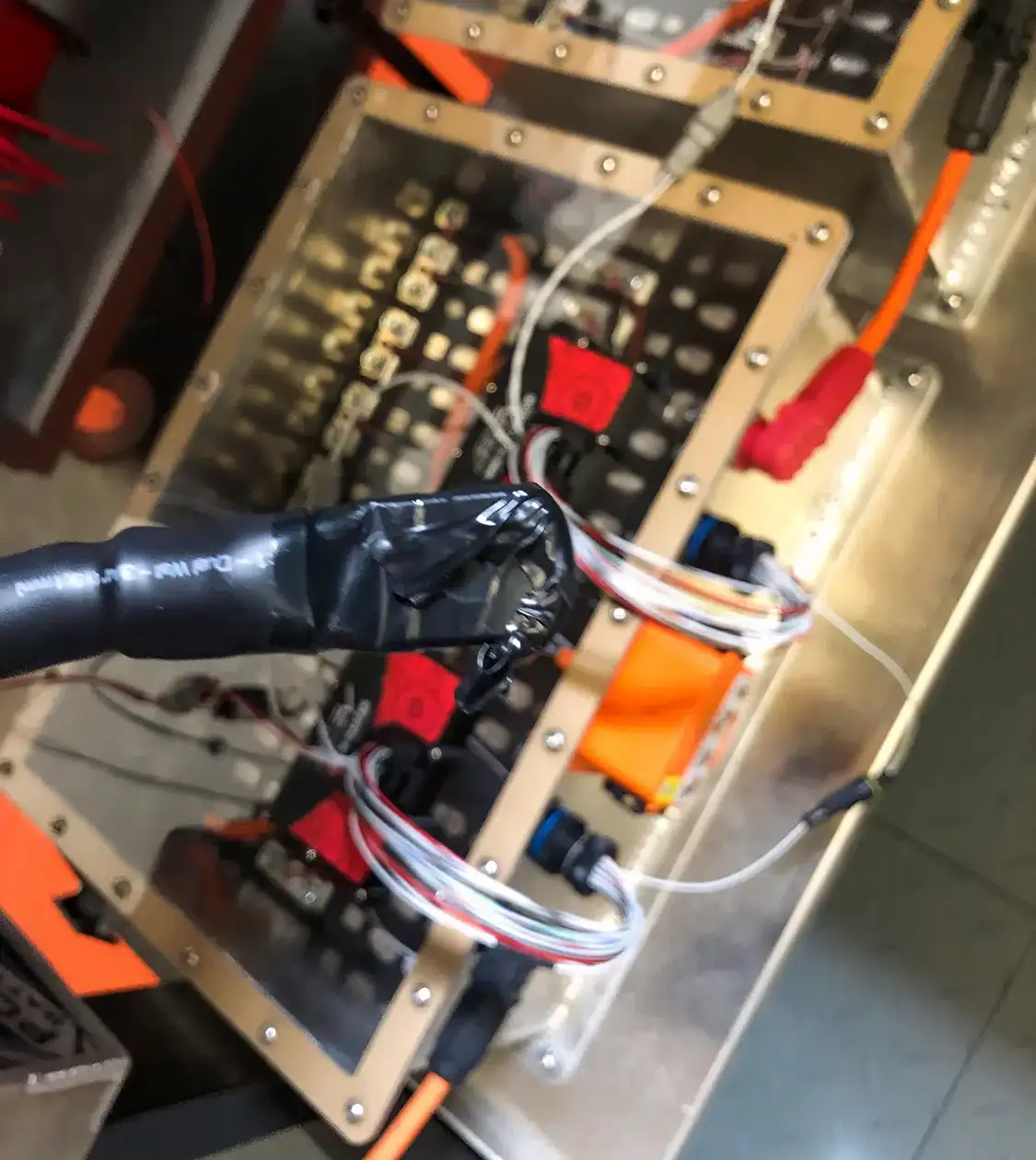 Safety Disclaimers
Before performing an HV disconnection procedure: 
Complete a workstation pre-use inspection
Verify you are wearing required PPE while performing the disconnection procedure
Place the "Keep Out, High Voltage" signage wherever there is work done on HV
Workers who Zero Voltage Verify (ZVV) must be able to: 
Distinguish exposed live parts of electrical equipment
Determine the nominal voltage of exposed live parts
Know the approach boundaries specified in NFPA 70E
Identify and avoid electrical hazards associated with electrical equipment and work methods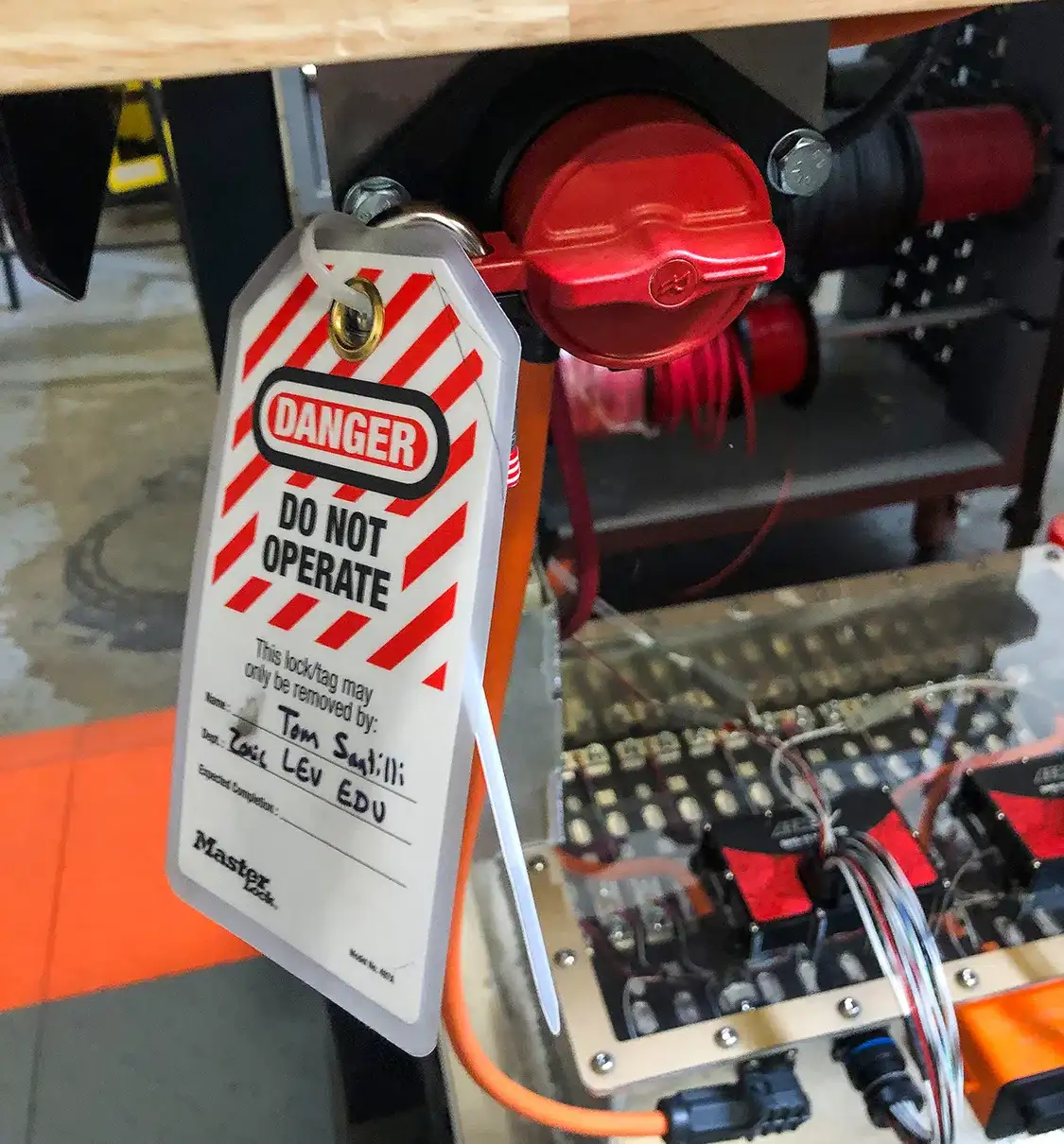 Creating an Electrically Safe Work Condition
Disconnection Procedure: Low Voltage 
The first step to creating a safe working condition is disconnecting your 12V power. In most cases, this will involve first turning the ignition off and moving the keys at least 16 inches from the vehicle. This distance is to prevent key fobs with a proximity sensor from re-enabling the power. By turning the ignition off, the main contactors of the high-voltage battery are opened and the discharge of the inverter capacitors will initiate.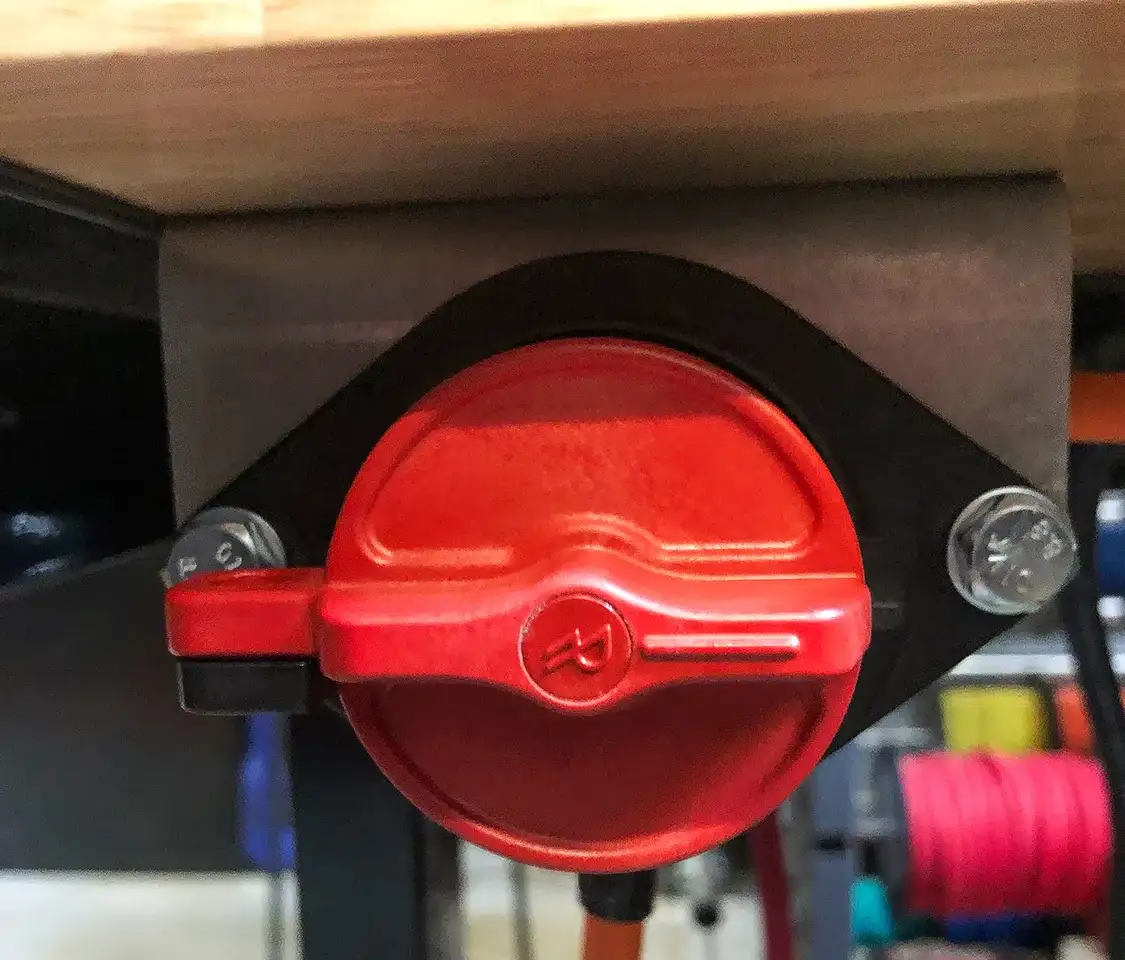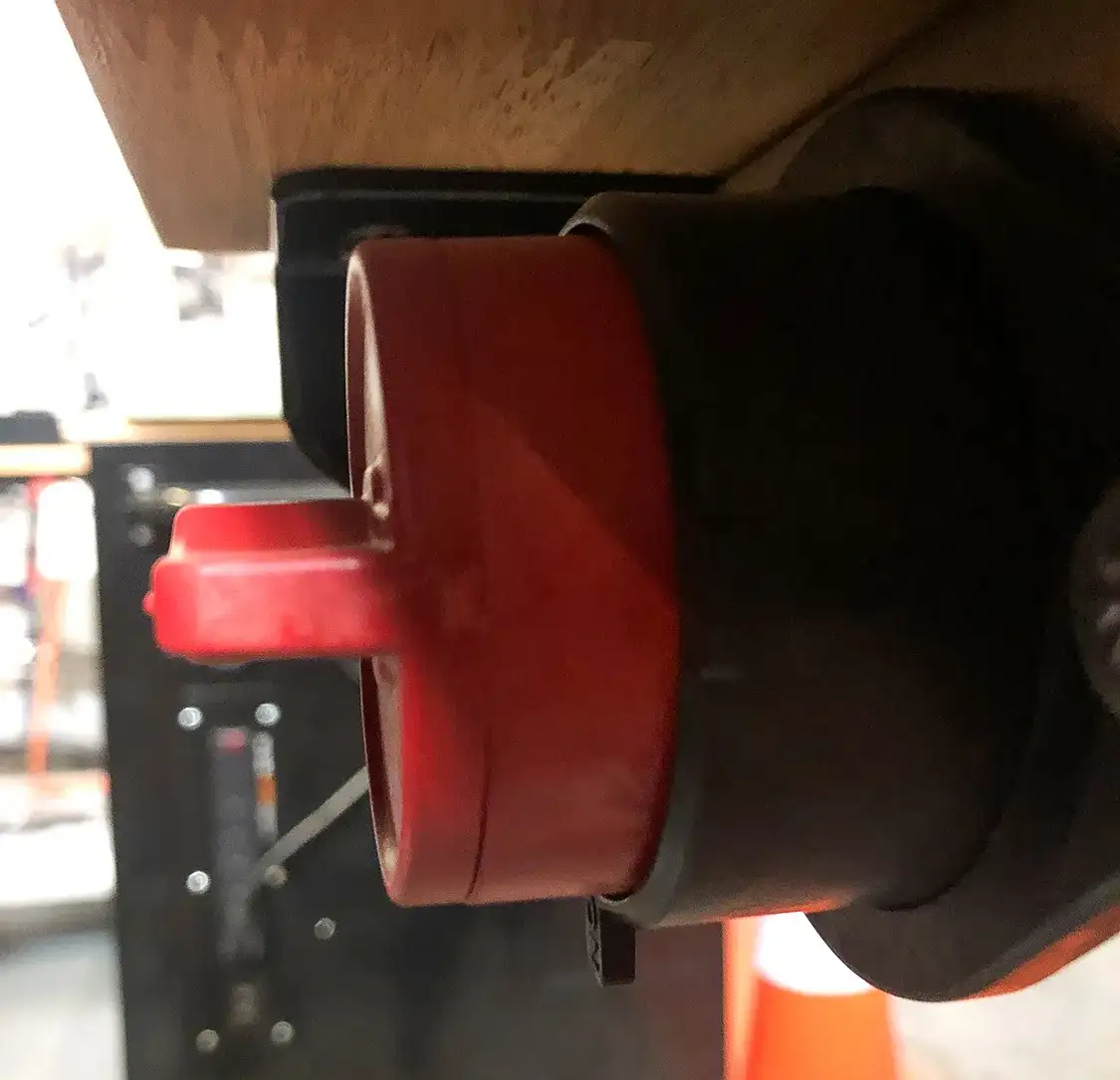 Next, you are going to physically prevent the 12V battery from reconnecting. If your 12V battery has a disconnection switch, use it. Then, remove the cable connected to the 12V negative bolt and wrap it in insulating tape. Tuck the cable somewhere so it cannot come into contact with the negative terminal of the battery. The 12V circuit should now be completely disconnected and protected from reconnection.
If the exact discharge rate is not known, it is recommended to wait at least 10 minutes after disconnection procedures have been completed to ZVV.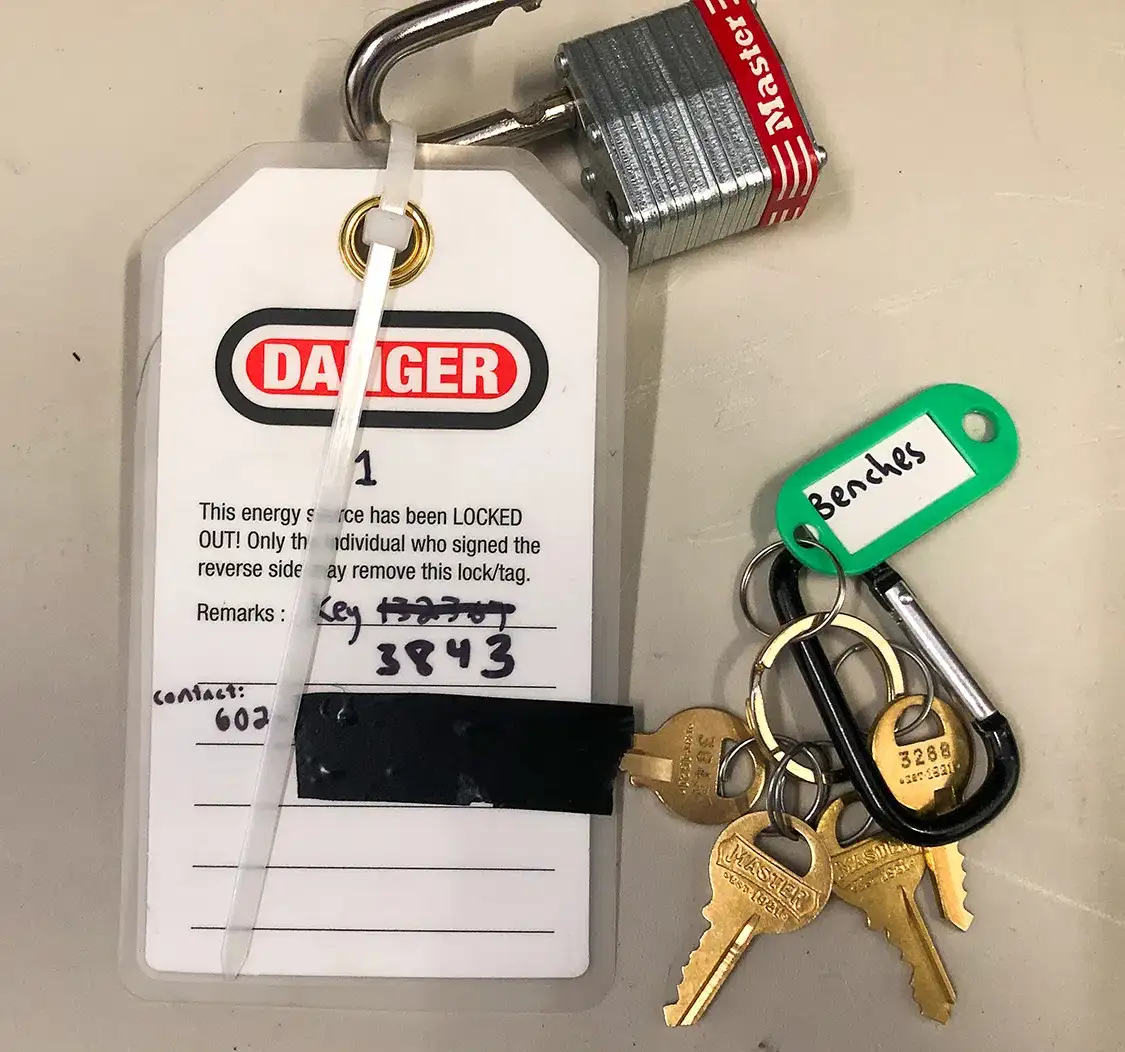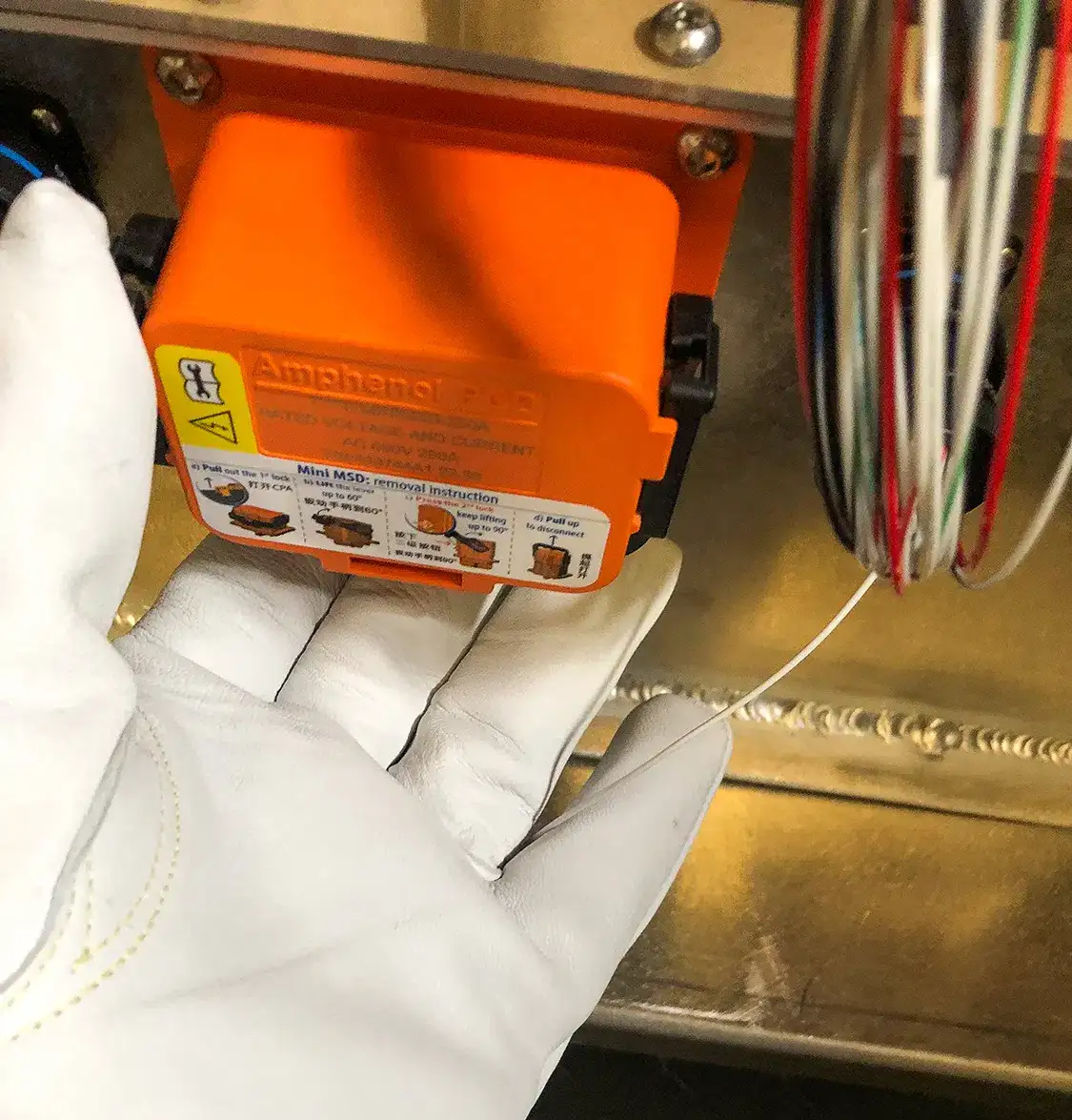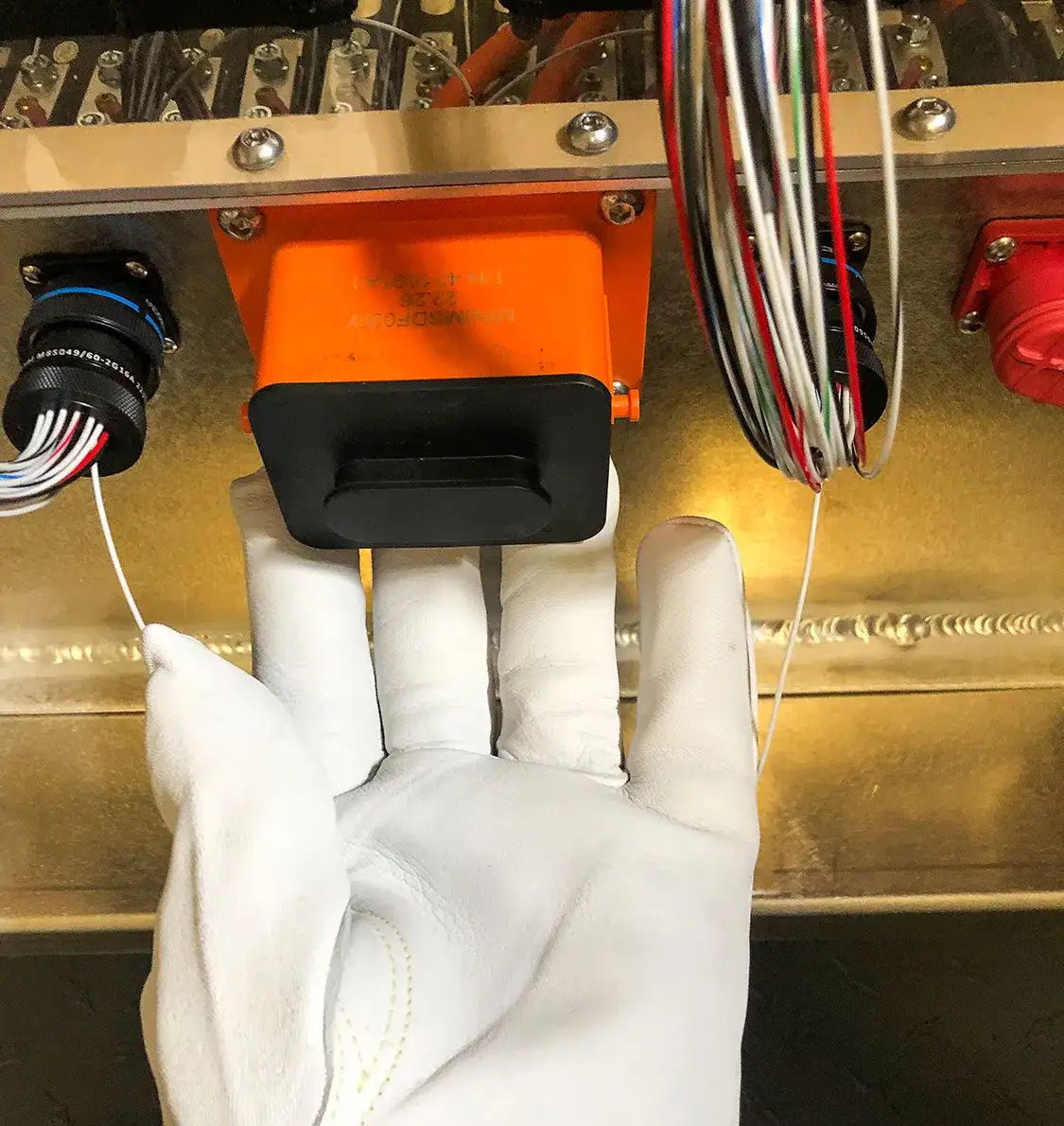 Disconnection Procedure: High Voltage 
The vehicle should have what is usually called a maintenance switch or High Voltage Battery Disconnect (HVBD). Depending on the manufacturer or aftermarket build, your HV disconnect switch may look different and may have more than one, so check the vehicle manufacturer instructions specific to your build and components before continuing. Once found, turn your maintenance switch into the "open" position, and then check to make sure it is locked into that position to prevent reconnection. Using the correct Lock Out Tag Out padlock for your switch, physically lock the switch into the "open" position. Place a Tag Out tag on the lock with your name, date, and phone number on it, and then lock your LOTO key in your toolbox. It is the responsibility of the technician who locked this HV lock to manage its safety, so unlock it when it is safe to do so. If you change shifts, make sure you communicate with other technicians the ZVV status of this vehicle.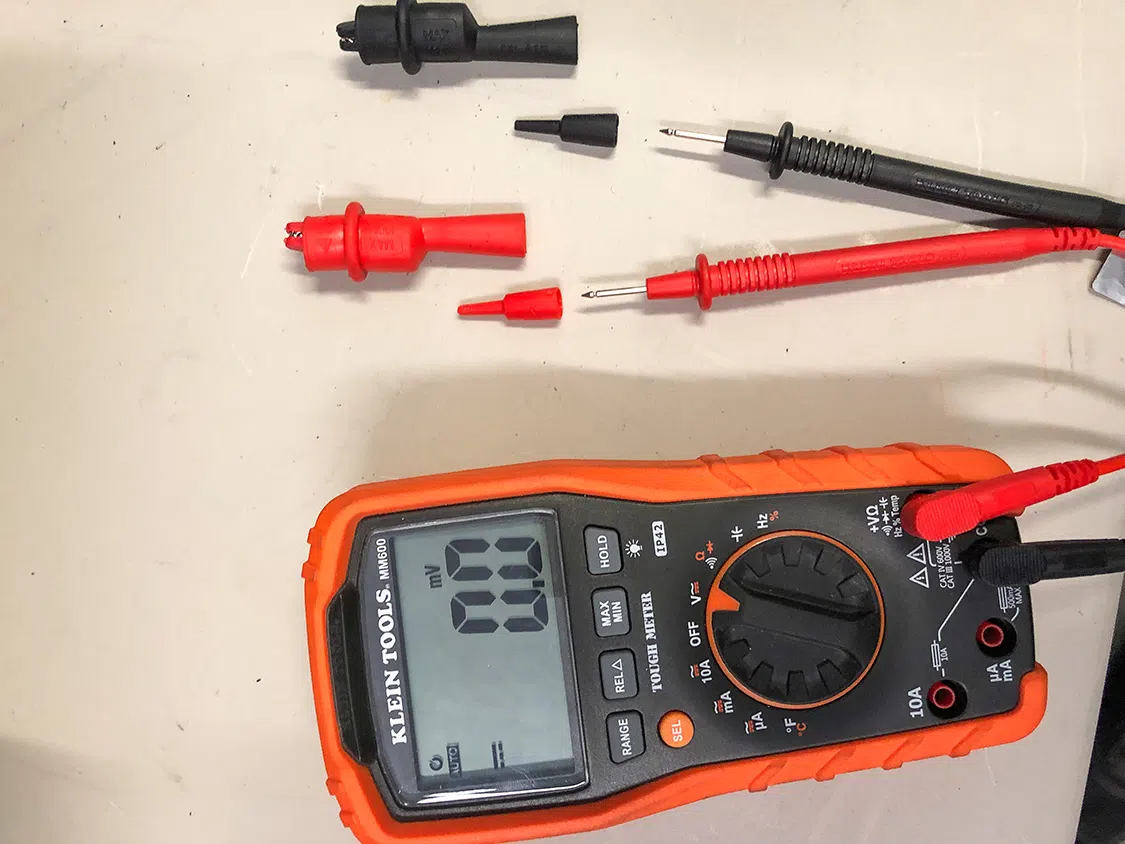 If the vehicle has Manual Service Disconnects (MSD) for the battery packs, you'll need to disengage those as well. Still wearing PPE, remove each of the MSDs connecting the battery packs. Place a dummy plug or protective cover over the female end of the connection on the battery packs to prevent dust and other contaminants from coming into contact with a high voltage connection.
If the vehicle was recently powered on, it may take the motor inverter a few minutes to passively discharge. If the exact discharge rate is not known, it is recommended to wait at least 10 minutes after disconnection procedures have been completed to ZVV.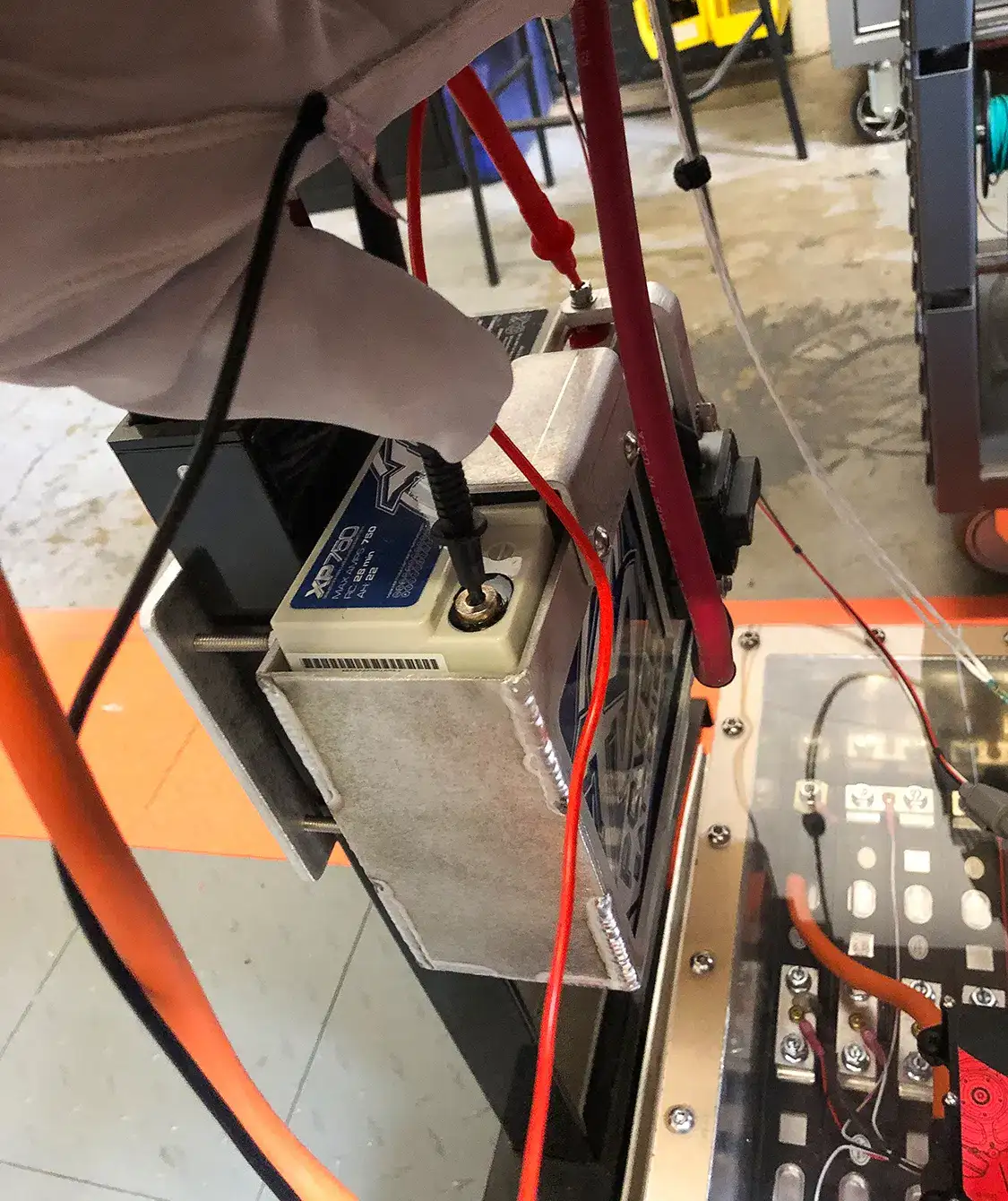 Zero Voltage Verify (ZVV) 
Now, before you take off your PPE, you need to be certain that your HV circuit is indeed Zero Voltage Verified. This test is more commonly called a Live-Dead-Live test. First you are going to test that your multimeter is working on a known voltage source. Then you'll test your high voltage component you are going to work on. Then you are going to re-test that your multimeter measured that HV component at zero volts correctly. Only at that point are you safe to remove your PPE and begin your service. Here is a general breakdown of how to Zero Voltage Verify with a multimeter:
An electrically safe work condition is a state, not a procedure.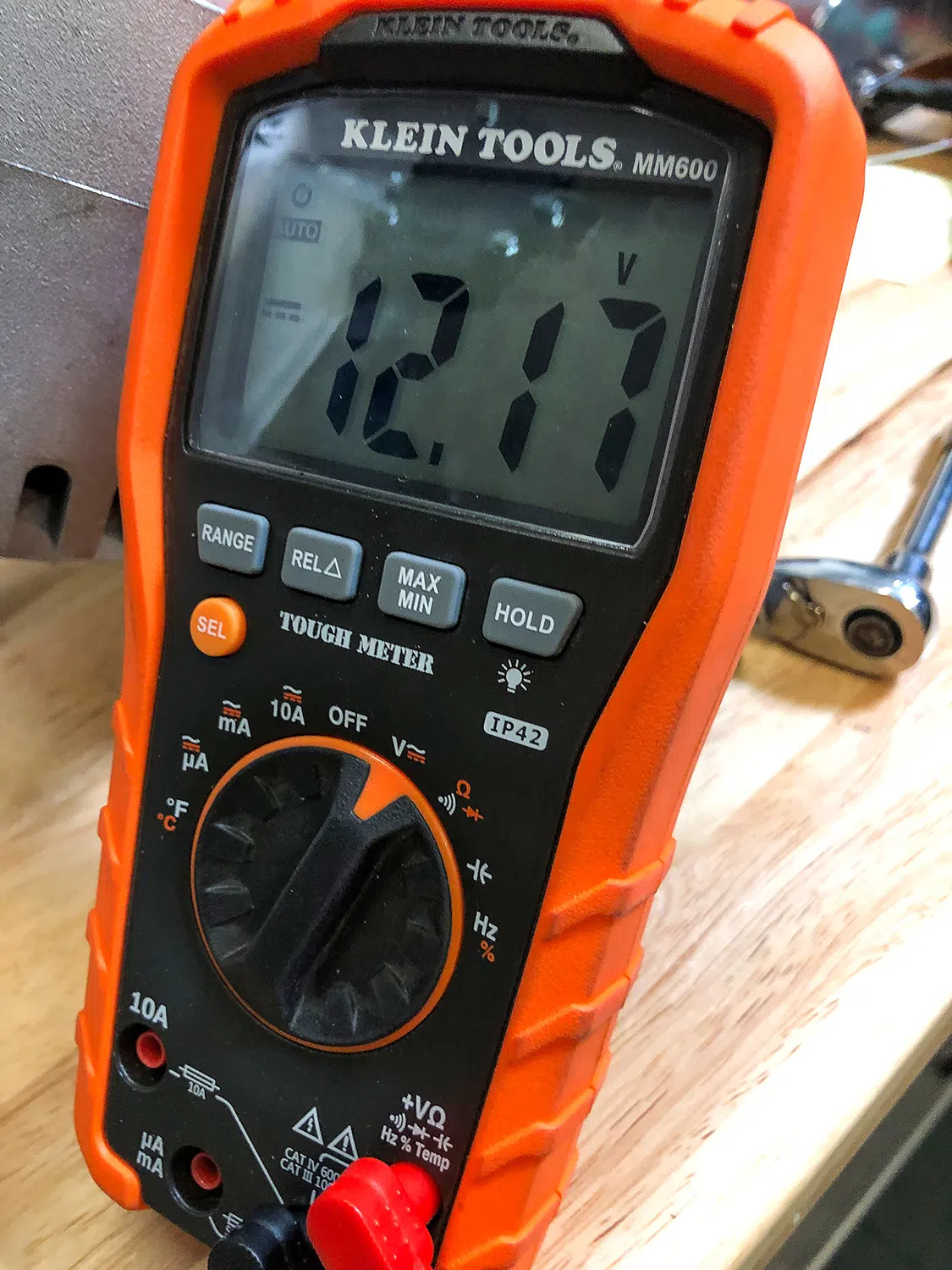 First, verify you are using a Digital Multimeter (DMM) and test the probes that are rated to handle the voltage necessary to ZVV your circuit—CAT III (1000V working voltage) or above is recommended. Plug your leads into the DMM port to measure DC voltage and place insulated caps on your leads. If necessary, to ensure the test probes are CAT III rated.
Using a known voltage source, like a 12V battery, test the voltage. If the DMM is working properly, the reading should reflect the known voltage.
Now, test the voltage of the high voltage component(s) being worked on. The DMM should report a voltage of ~0 volts or something very close to 0 volts, like 1.6 mV, pictured here, that shows a small amount of residual voltage. Residual voltage is common when working with electrical components that contain capacitors and inductors, even if the component is disconnected from power.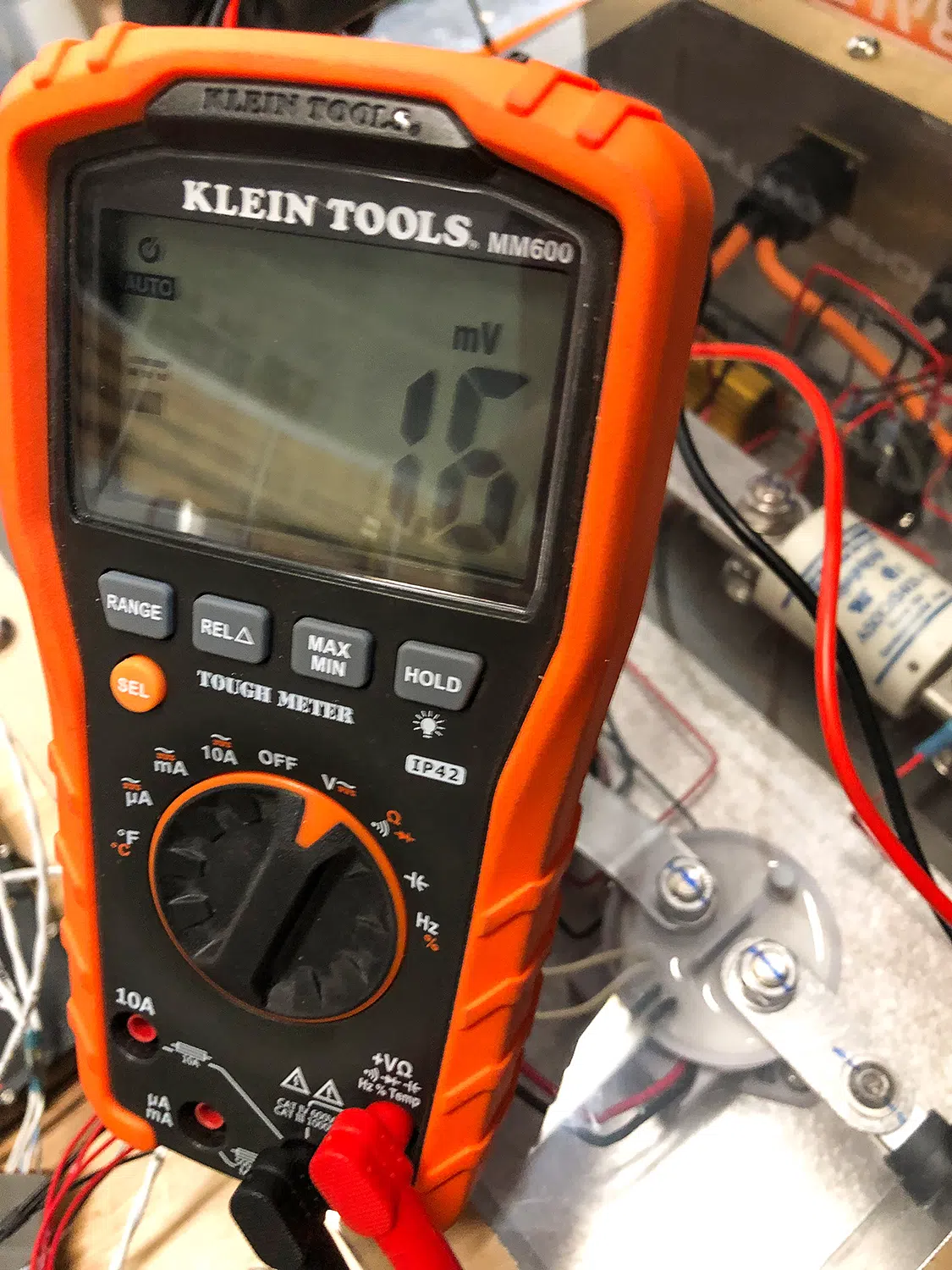 To wrap it up, just re-test the voltage of the known voltage source, like the 12V battery again. If the DMM is working properly, you should see the same reading as the first time you tested this voltage source and it is now safe to remove your PPE and begin service.
The best way to work safely with electric circuits, both high and low voltage, is to make sure that no voltage is present at all! Following the steps outlined here will help ensure successful, safe, and efficient servicing and building of EV systems.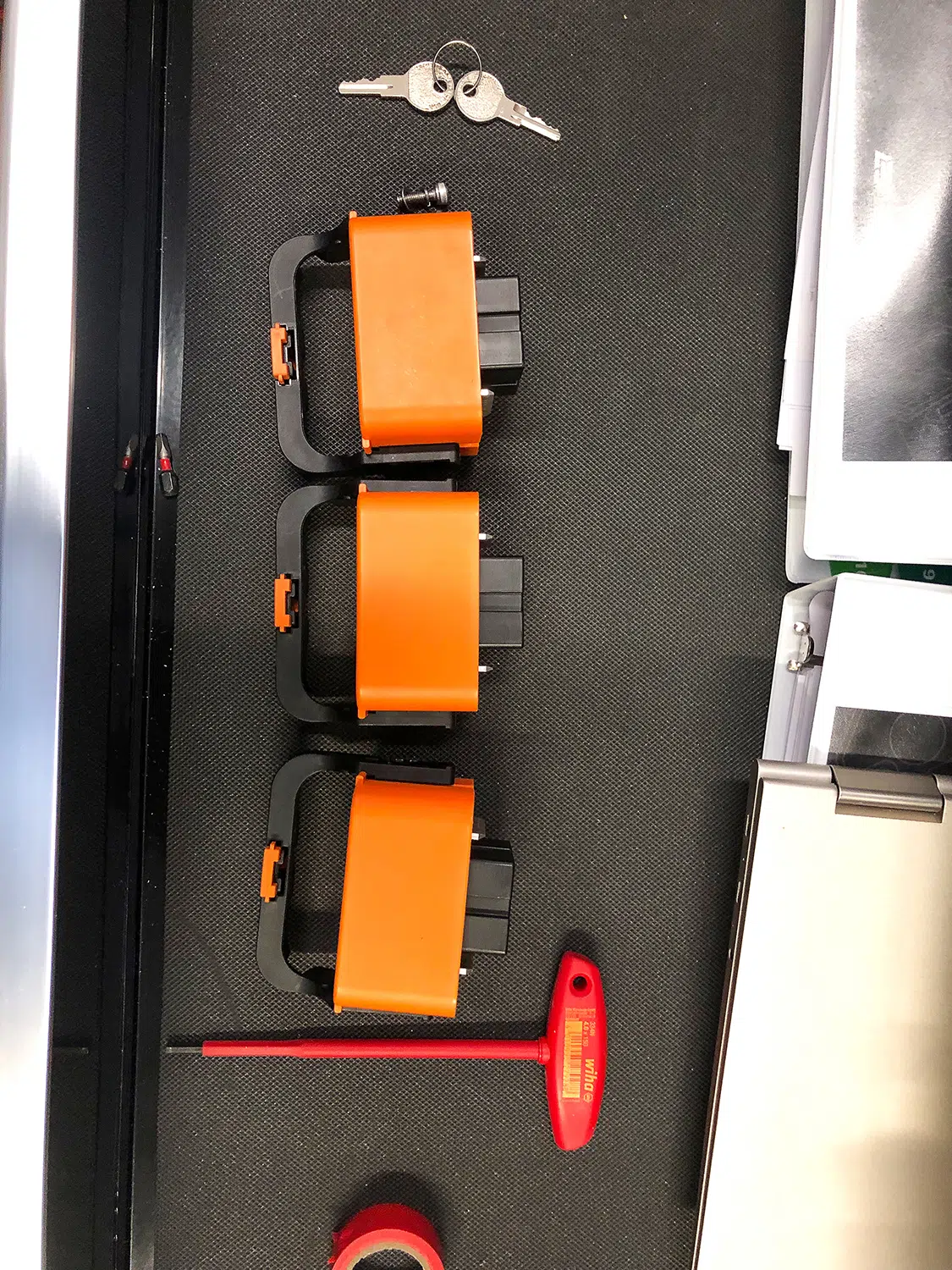 SAFETY DISCLAIMER:
If this last reading is NOT the same as when you first tested it, your high voltage circuit may have blown the fuse to your DMM and could therefore still be live! DO NOT remove PPE until this step reflects the correct voltage. For example, in the photo, the known voltage source was a 12V battery with a reading of 12.17V for the first test. After verifying ~0V on the high voltage component to be worked on, and re-testing on the same battery, one should expect to see the same reading of 12.17V. If that is not the case, do not remove your PPE and restart your disconnection procedures from the beginning.