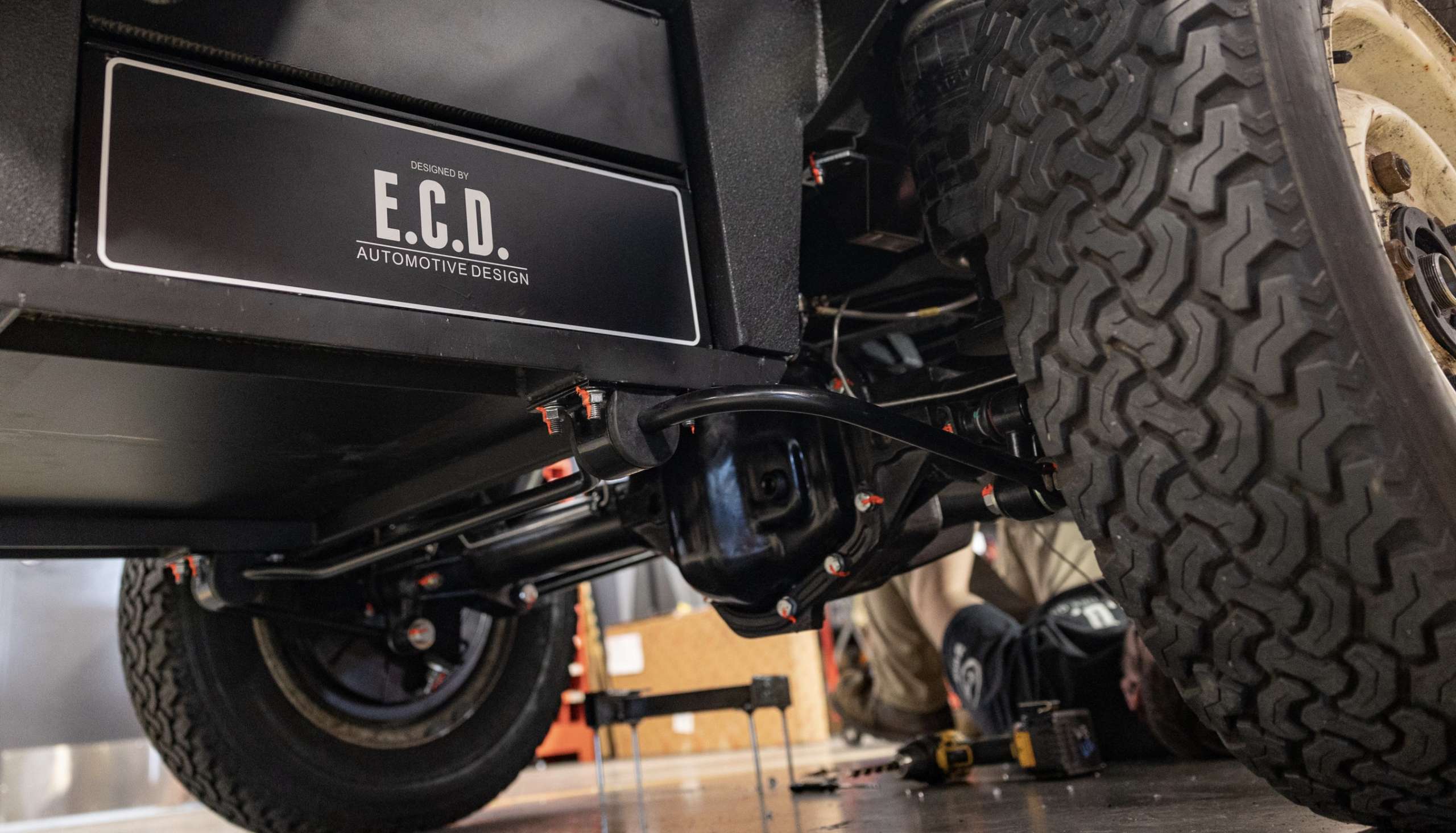 E.C.D. Automotive Design, the world-renowned Land Rover restoration company known for its exclusive, one-of-a-kind builds, has just announced its latest development in electric conversions. The company has partnered with new battery providers to create EVs with brand-new batteries that can charge up to 90% in under an hour.
Changing their electric drivetrains is only the latest of many modifications the company has made since its inception in 2013. E.C.D.'s electric power systems no longer rely on refurbished battery cells, as each EV will have a brand new, highly efficient battery.
This reduces the vehicle's weight, improving its custom build capabilities. Classic Jaguar E-Types restored by E.C.D. will now pack a 42 kWh battery with a 150-mile range, while vintage Land Rover Defenders will have an 84 kWh setup with a 200-mile range. Additionally, the new DC fast charge function will enable drivers to top off their vehicle from 10% to 80% in under an hour. The batteries are efficiently packaged and cooled, using and maintaining the charge more effectively.
But that's not all – E.C.D.'s new driver display is fully integrated into their custom console. The display gives drivers access to three driving modes, including eco, normal, and sport, which allow customization of the vehicle's drive style. Drivers will also be able to select two- or four-wheel drive, making it possible to get more out of each charge by only powering the rear wheels when driving normally and shifting to four-wheel drive when off-roading. The display also features hill assist/idle creep mode, toggling regenerative braking on and off, and showing charge percentage, range, and operating temperatures.