The iconic Salon Privé car show is a prestigious event to collect rare and exotic cars. This year, however, there was a surprise in store: a number of electric classics were on display!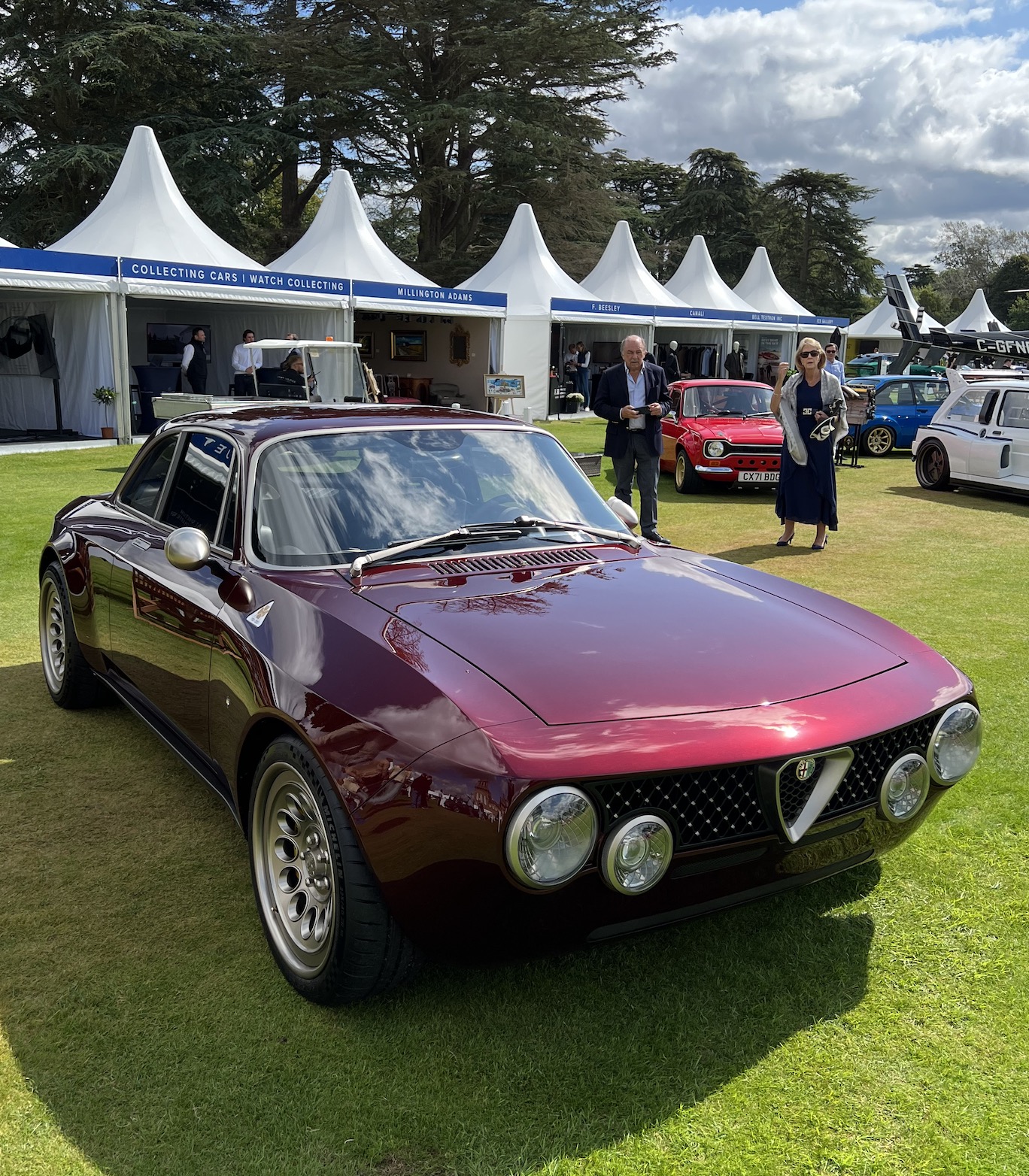 Alfa Romeo tribute from Totem Automobili (Italy)
Salon Privé is a stylish automotive event that showcases the latest and greatest cars against the backdrop of the historic Blenheim Palace in Oxfordshire, UK. It is one of the most glamorous social occasions in the international calendar.

The Little Car Co. Bentley is a 85% scale, fully road-legal reinterpretation of the iconic 1929 Bentley Blower
Salon Privé attracts exhibitors, Concours entrants, and visitors from all over the world. It is a destination for like-minded friends and enthusiasts to come together yearly to celebrate their shared passion for cars and luxury. Away from the crowds and queues of public car shows, Salon Privé offers a more intimate setting where guests can relax, admire the cars, and enjoy champagne.
This year, the traditionalist crowd was impressed by the craftsmanship of the productions from Totem Automobili, The Little Car Company, Recharged Heritage, Jensen International Automotive and Electrogenic.
Recharged Heritage's Classic Mini shone in front of the majestic Bleinheim Palace.
The Salon Privé car show was a watershed moment for the classic electric car movement. It showed that even the most die-hard traditionalists can be convinced of the benefits of electric cars.
Jensen now offers 100% electric classic Range Rovers.
The future of electric classic cars is bright!
Electrogenic brought six converted to EV classics, including a one-off 1929 Rolls Royce Phantom (center)