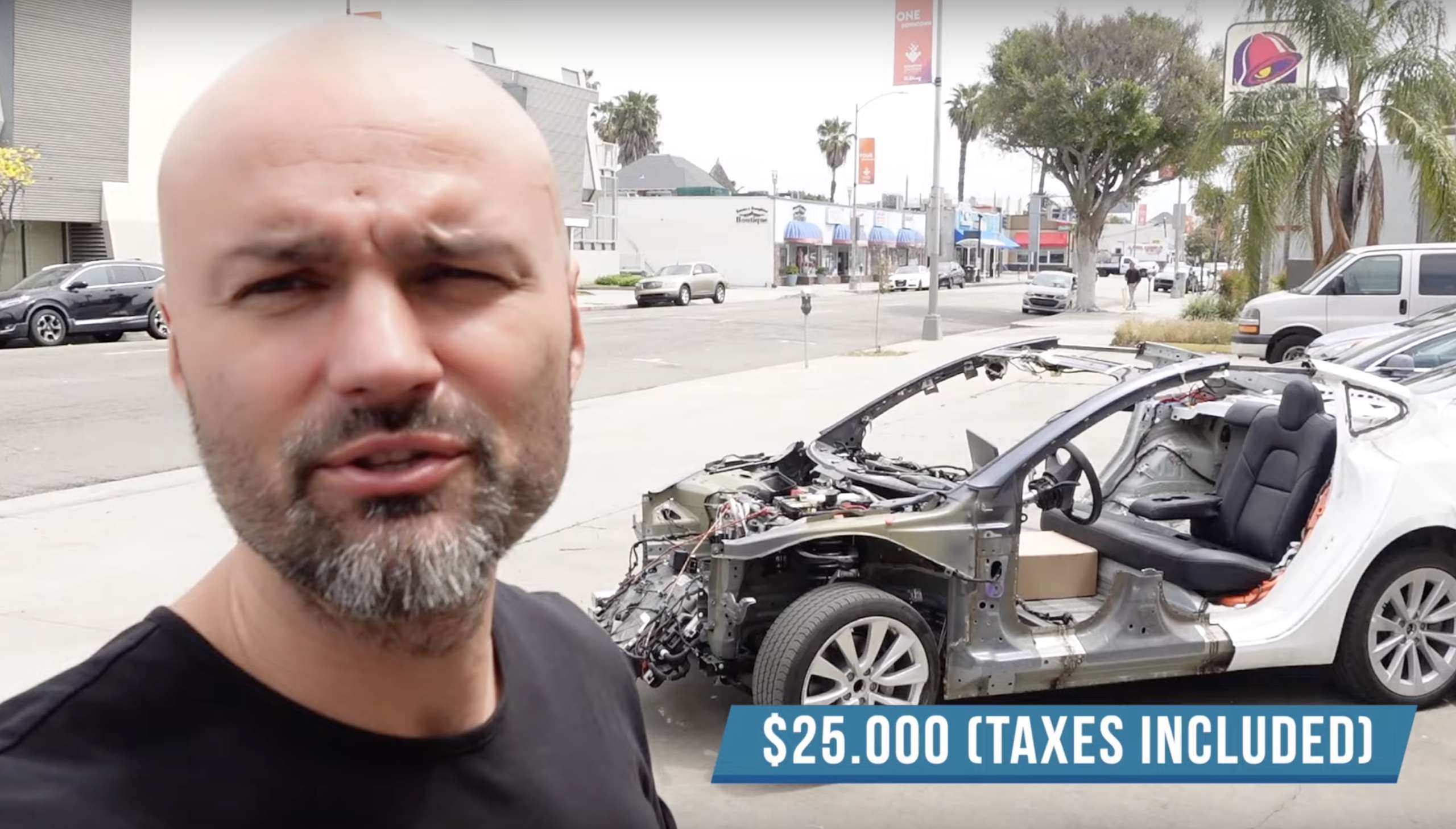 In an unexpected turn of events, the talented team at TSK Club stumbled upon a remarkable achievement—the production of an affordable and efficient electric vehicle that the world had been eagerly awaiting: Model 2, the shortest Tesla Model 3 ever made.
This impressive feat was a natural progression of their ongoing project, a Gullwing Mercedes-Benz bodied Tesla. Leveraging their eight years of experience with Tesla vehicles, they encountered and overcame challenges that ultimately led to the creation of a groundbreaking base car that costs a mere $25,000.
During the previous episode of their project, the team encountered a small hiccup when the fiberglass car body they intended to use on the Tesla Model 3 chassis turned out to be too short. However, where there's a will, there's a way! By cutting the Tesla Model 3 body in halves not once, but twice, they successfully resolved the issue.
The initial cut involved removing a surplus 40 cm (about 16 inched), thus shortening the body. The resourceful team even tackled the challenge of cutting the battery, employing their extensive experience and expertise.
TSK Club's approach sets them apart from other electric vehicle enthusiasts. They understand the importance of incorporating the right elements into their projects. With meticulous attention to detail, they ensured the inclusion of the appropriate suspension, battery type, and cooling system. This commitment to excellence translates into an efficient and high-performing vehicle. The 50-kilowatt hour battery they utilized in 'Model 2', soon to be converted into Tesla Gullwing, provides a range of over 200 miles.
In the upcoming episodes, TSK Club plans to showcase the final stages of their project. They will majorly cut the body one last time and install the iconic Gullwing body on top, unveiling the culmination of their hard work. They will document the entire process, allowing viewers to witness the transformation firsthand. To stay updated on their latest developments, subscribe to their YouTube channel and follow them on Instagram @tsk.club. 'Model 2', the shortest Tesla Model 3 ever created, is a testament to TSK's ingenuity, experience, and unwavering commitment to revolutionize the electric vehicle landscape.
To tease the local Tesla Store Team, the TSK crew drove to the Tesla Center to collect parts… in the rolling Model 2!
Stay tuned for more on this insanely cool project, and check out the latest episode below: