The Best Equipment for Your Converted-to-EV Classic or Modified Modern E-Ride
 The retrofit and EV modification scenes are thriving with talented innovators introducing cutting-edge products and technical solutions. Here are our top 10 most practical or revolutionary components for your conversion project or modified EV.
AEM Combined Charging Unit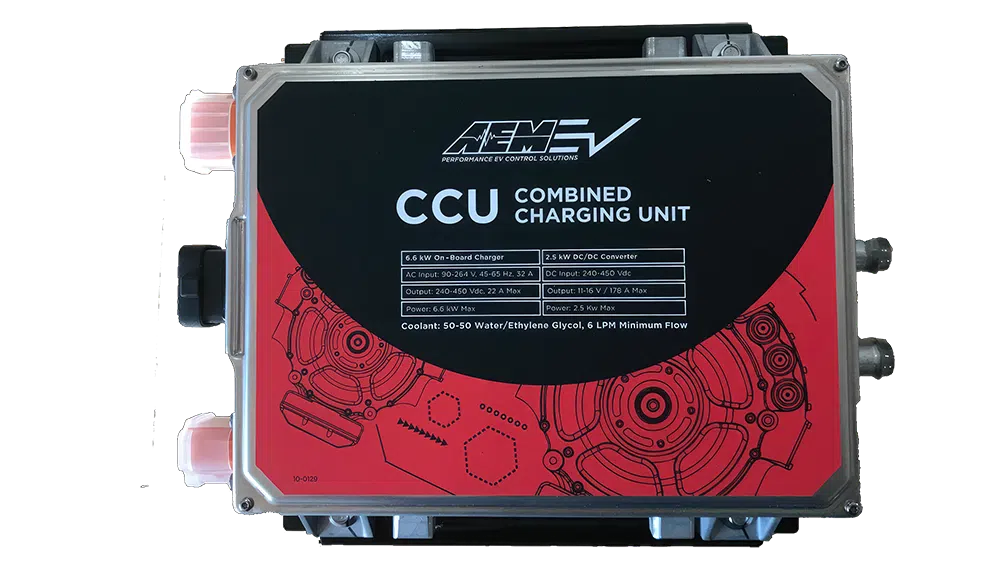 The AEM Combined Charging Unit (CCU) conveniently combines an onboard charger and a DC-DC converter. The OBC charges the traction battery by taking 120v or 240v AC from the grid and converting it to a high-voltage DC to charge the battery pack. The DC-DC converter takes the high voltage from the battery pack and converts it to low voltage to maintain the charge in the vehicle's 12v battery—like an alternator would in an ICE vehicle. The AEM CCU is compact and lightweight, topping 12.2 pounds and measuring 10.8 x 7.9 x 2.7 inches. The AEM CCU is 100% driven via CAN by the VCU and drastically simplifies the EV drive system.
AEM EV
LegacyEV.com 
Fellten APSCC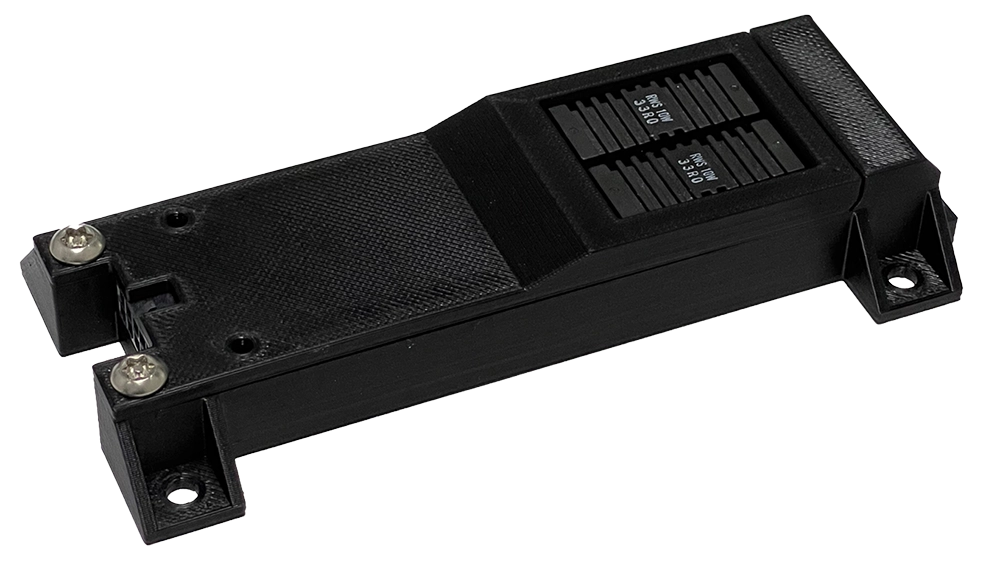 This active pre-charge intelligent contactor controller manages high voltage contactors, integrating a pre-charge resistor to charge up the capacitance in traction inverters to energize the HV system safely. Compatible with up to 800v systems, it aims at recharging over the contactor. Keenly priced, it is ultimately more cost-efficient and compact than purchasing the individual parts it replaces.
FELLTEN
Fellten.com
FL10-UBP55E Battery Box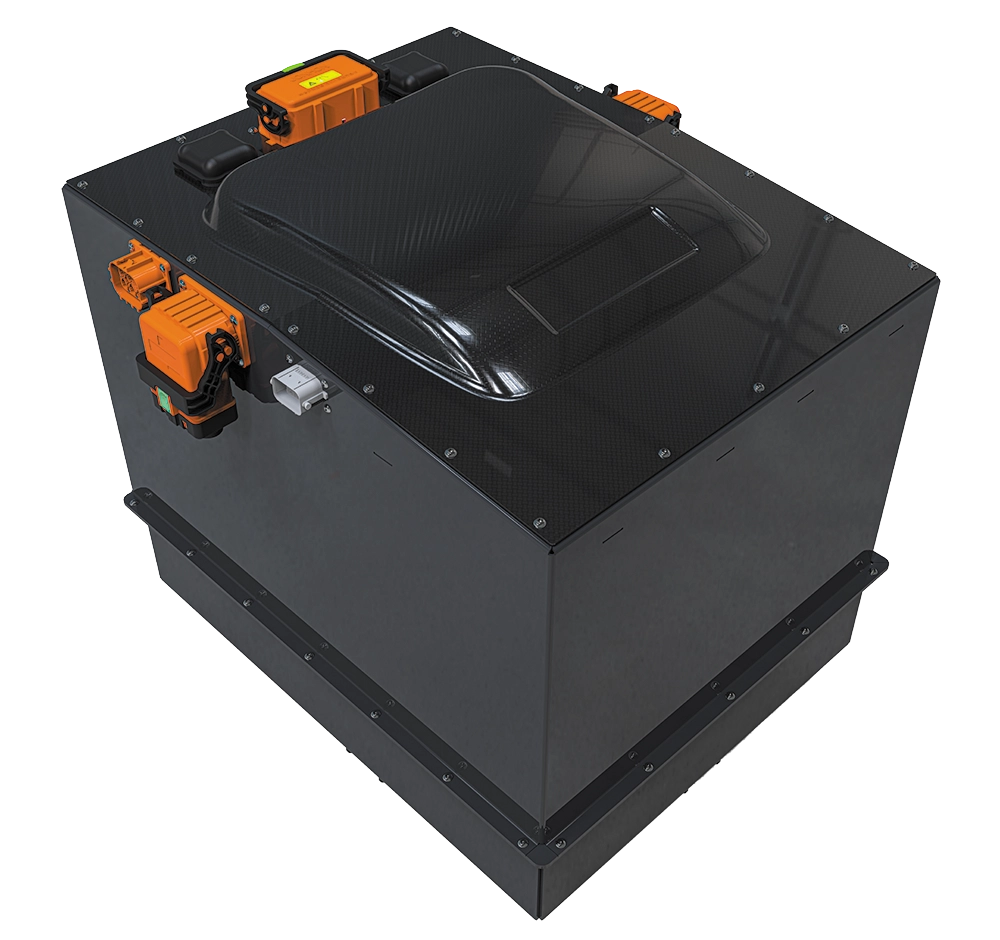 Designed, engineered, and produced in-house, Fellten's battery box smartly integrates 55 kWh worth of ethical cobalt-free Li-ion cells rated to over 2,000 cycles in the most compact package ever. The nominal operating voltage of 350v and max current output at 800 amps were not impressive enough. The FL10-UBP55E also shines thanks to its integrated BMS, thermal management system, fuse safety disconnects, and high-voltage output with three auxiliaries. Furthermore, it offers CCS 1 or 2 with a 200 amp/70 kW charge port. Last but certainly not least, it sports a superb carbon fiber top covering the IP67 housing. Topping at 320 kg (705 pounds), it comes with universal fittings, ready to be installed on most classic trucks, Jeeps, Land Rovers, Broncos, muscle cars, and hot rods. The CAD file available at fellten.com/fl10ubp55e will let you virtually install it in your build. The FL10-UBP55E is already available to order for worldwide delivery.
FELLTEN
Fellten.com
Stealth Drive Motor from Hypercraft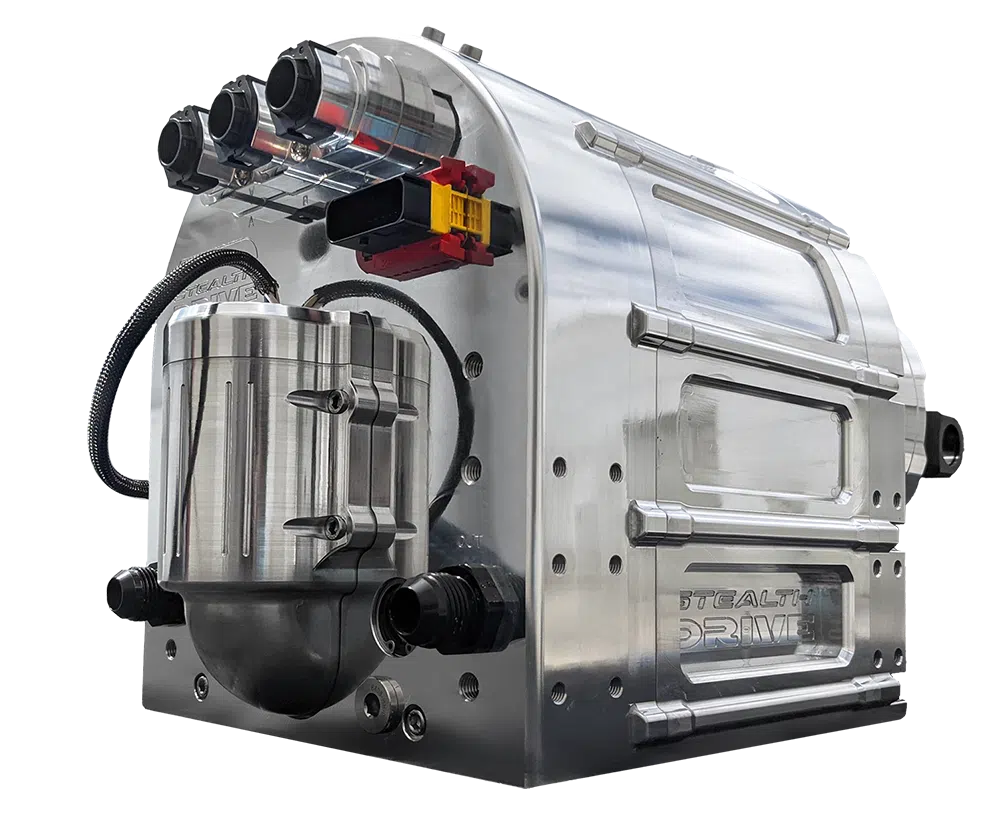 The Stealth Drive electric motor is designed to deliver the highest continuous power in its class. Its built-in electric oil pump, self-contained oiling system, and sizable heat-dissipating base allow for a simpler, single-loop cooling system for both the motor and inverter. Power output can deliver up to 350kW peak when coupled with a 700v system. Available in parallel or series windings.
Hypercraft
HypercraftUSA.com
Tesla Model 3 Ascension Front Fascia System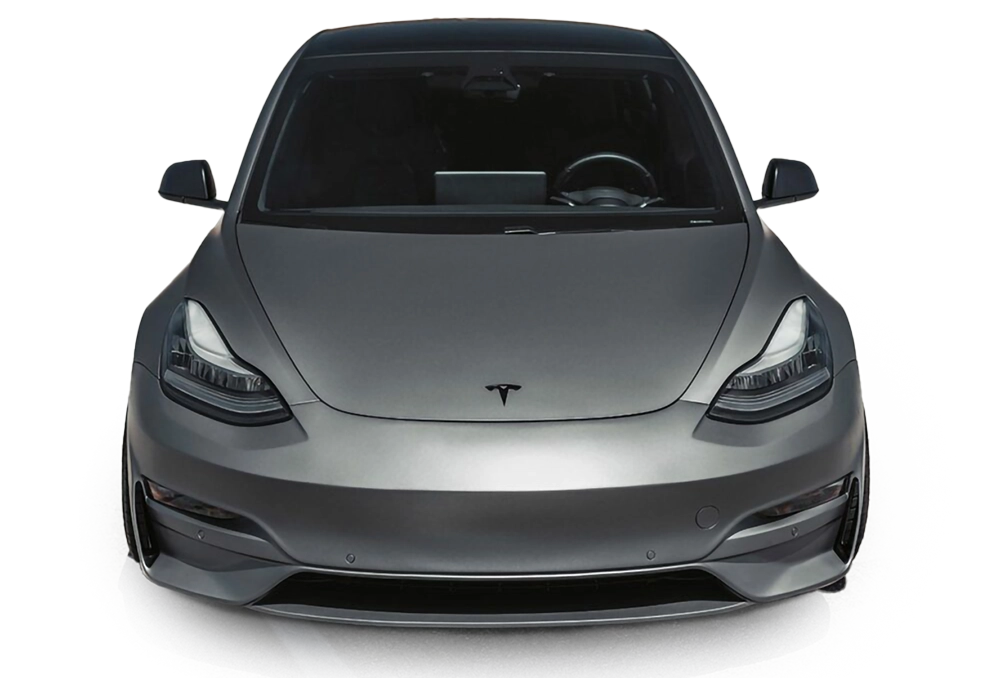 The Ascension front fascia system completely replaces the Tesla Model 3's front bumper cover, offering a performance-inspired design. It's available in all factory colors or unpainted. All required hardware is included.
Unplugged Performance
UnpluggedPerformance.com
AEM CD Display Kit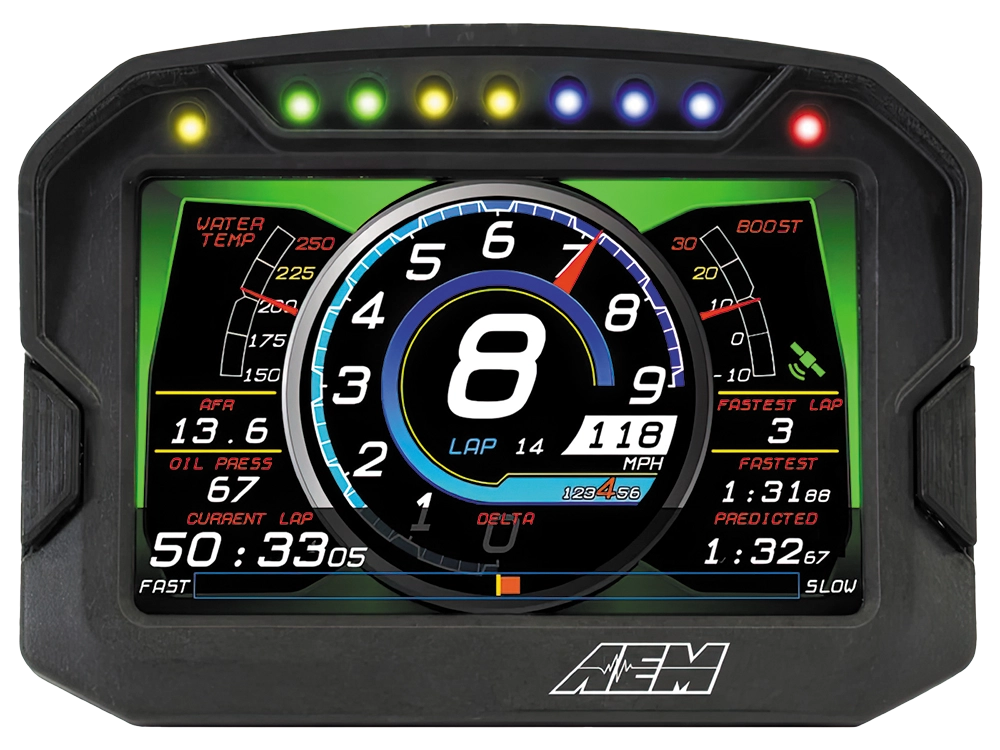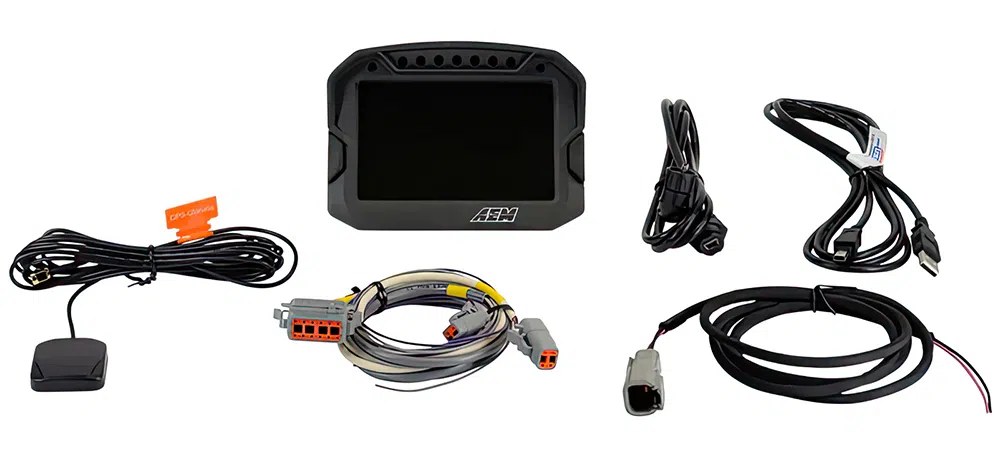 These smart displays feature a full-color, daylight-readable screen protected by a rugged, lightweight carbon fiber composite housing. Seven RPM and shift light LEDs span on the top of it. Two large buttons are included on the face of the display. Two additional programmable LEDs are located above the toggle buttons on top of the housing on either side of the integrated LED shift lights. This is an ideal system for off-road applications.
AEM EV
LegacyEV.com 
'64-'66 C10 Carbon Fiber Door Panels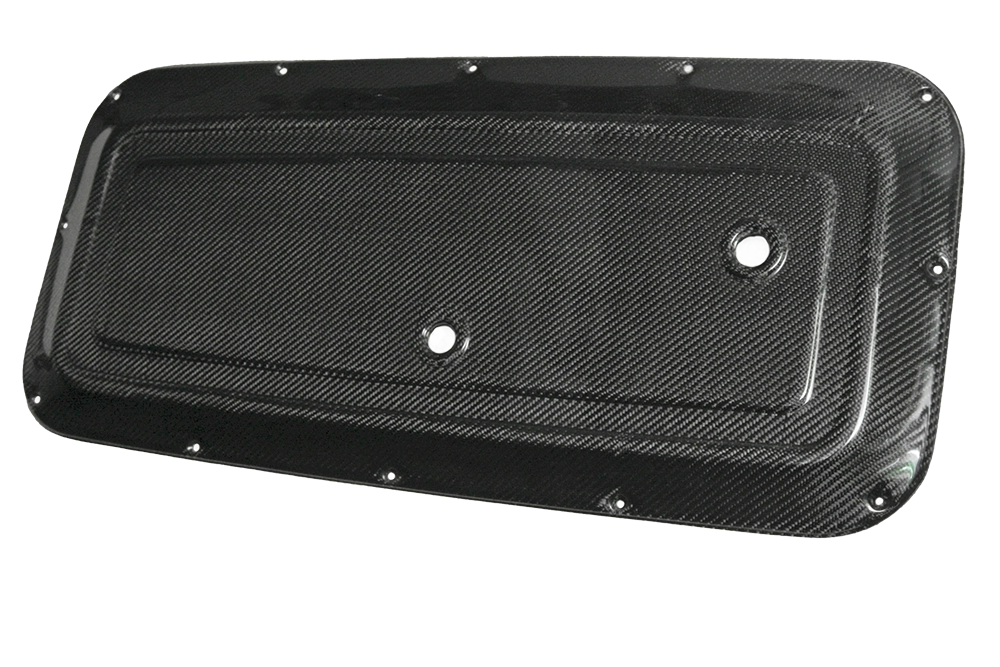 A race-inspired twist on the original interior door panels, these panels are made of carbon fiber. They are recreated from the original classic shape of the '64-'66 C10 and add a perfect modern accent to classic American trucks. Carbon Fiber door panels are also available for other popular traditional truck models.
Munssey Speed
MunsseySpeed.com
Cybrhex Forged Wheels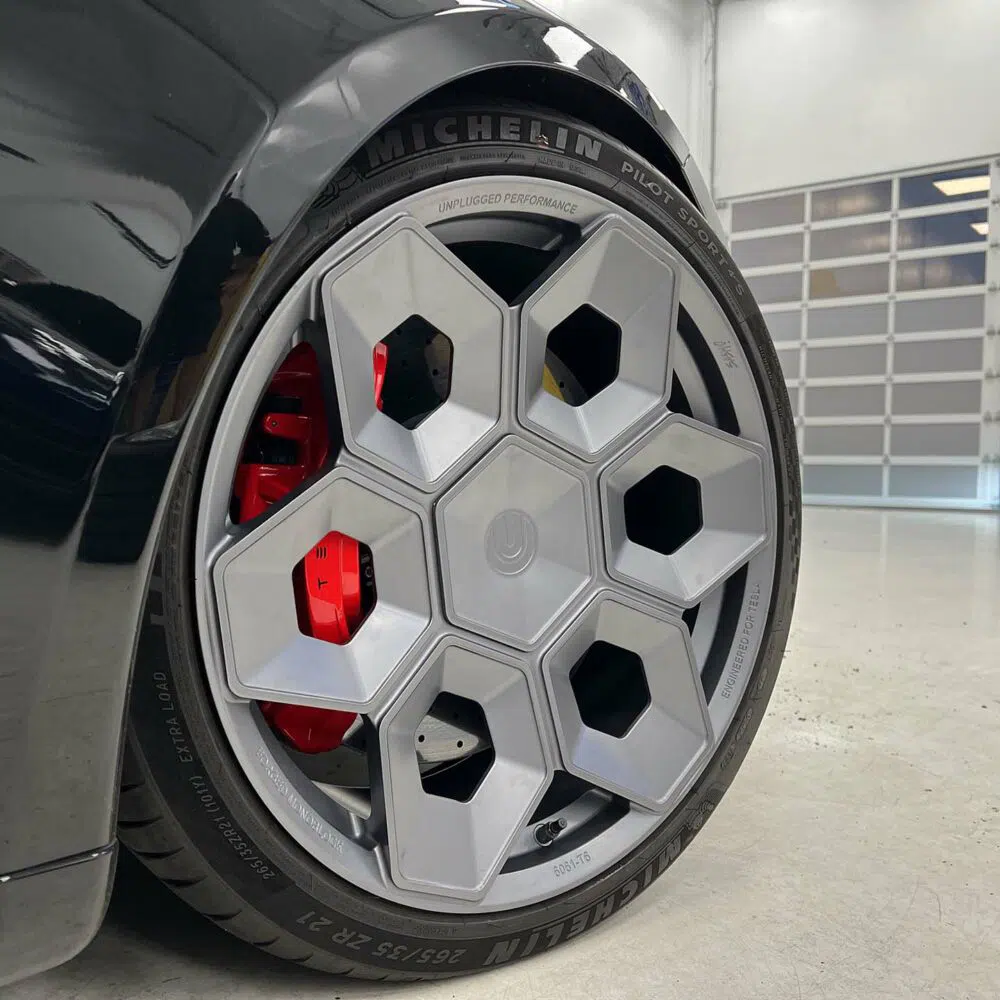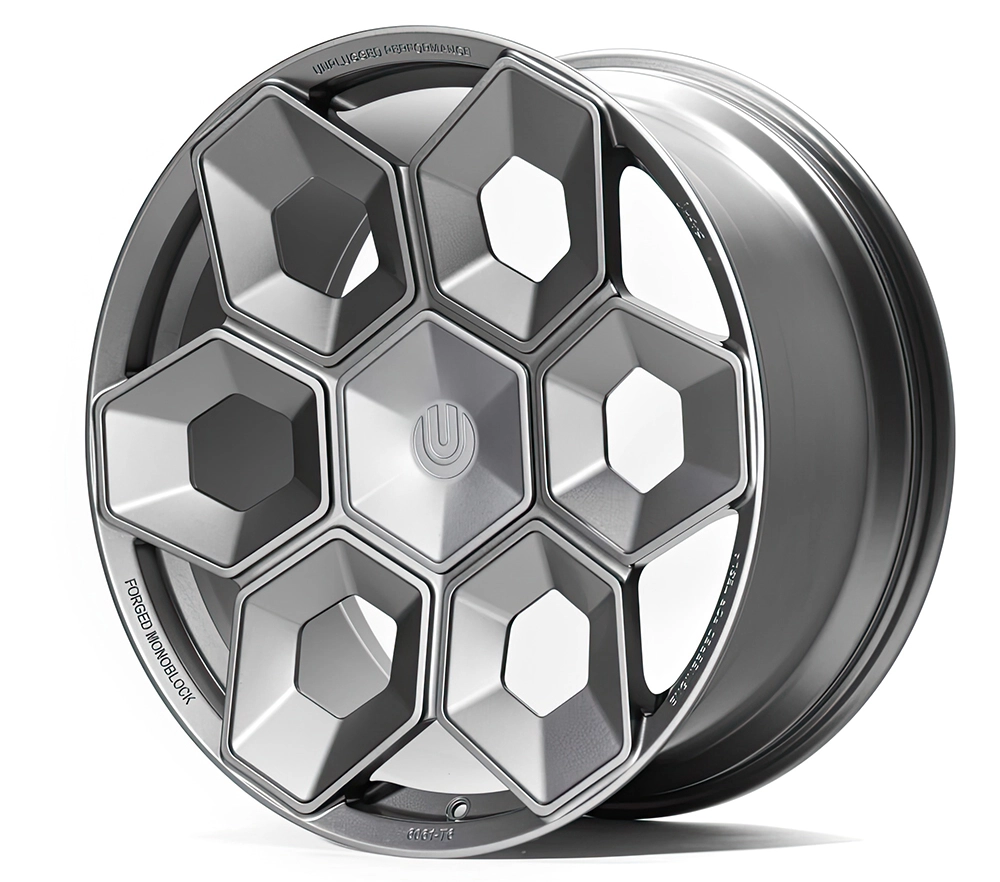 The Cybrhex is the first aftermarket rim designed for the cybertruck. Brought to life by Unplugged Performance and sports car designer Sasha Selipanov, it sports a neo-futuristic design. The wheel fits all Tesla model fitments and brake configurations, including the Model S Plaid Carbon Ceramic package. Available for all Teslas and Tesla-retrofitted cars with 21- or 22-inch wheels in various widths and colors.
Unplugged Performance
UnpluggedPerformance.com
Öhlins Four-Way Coilovers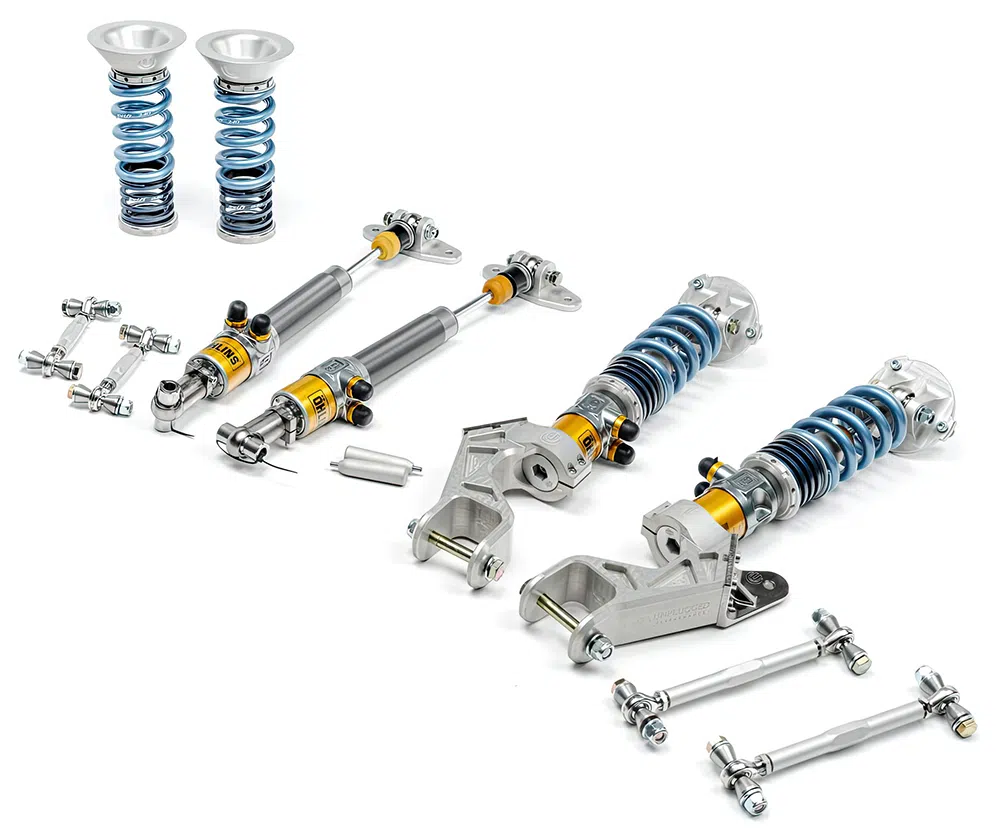 Developed through hundreds of laps at the Nurburgring Nordschleife, the Unplugged Performance x Ohlins TTX system offers the ultimate racing coilover package to Model 3 and Y owners. This offers ultra-precise adjustability, with a four-way adjustable system, enabling the ultimate grip configuration.
Unplugged Performance
UnpluggedPerformance.com
NetGain Motors HyPer-Drive Chill Plate

Keep your SME X1 inverter cool under all operating conditions with liquid cooling with a milled aluminum plate. It fits SME X1 and SME X144 controller and comes with a gasket maker.
LEGACY EV
LegacyEV.com