Bucky "Shotty" Howard's 2020 Tesla Model 3 SR+
 Building my Tesla has been a wild ride, but to anyone considering building a similar Model 3, I would say: Go for it! There is still an enormous stigma where you can't customize an EV, and some people and shops are oddly afraid to touch them, but you absolutely can, and it is so worth it. These cars look amazing once customized. Like any custom build, this takes time, passion, dedication, and patience. I know it can be challenging as I have no patience.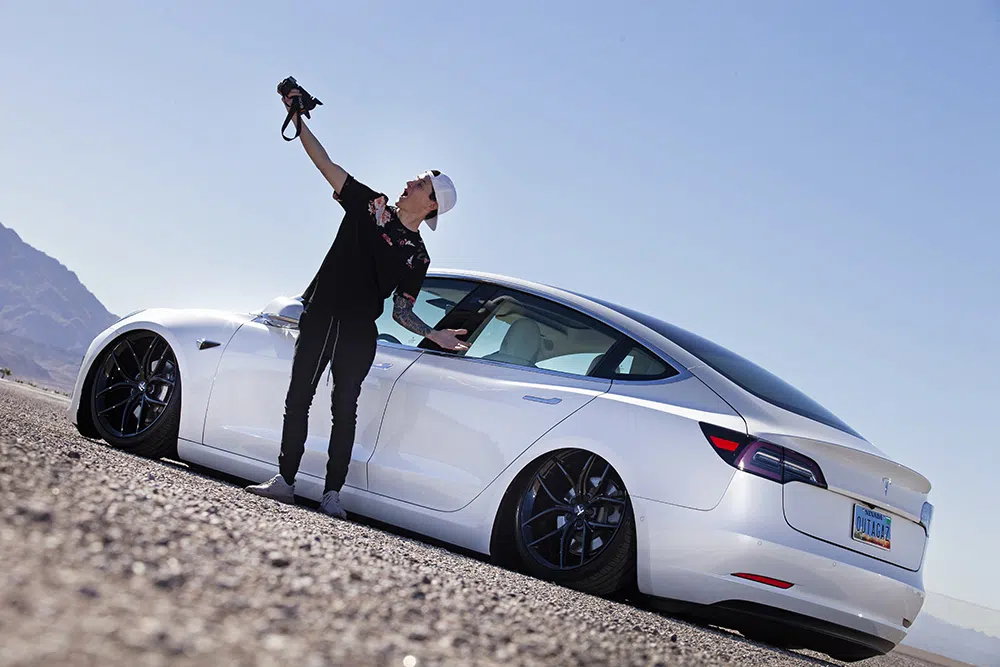 It will sound cliché, but as a Las Vegan, I was raised around hotels and casinos and have been around this industry my whole life. Interestingly I was not born in Sin City but in … Atlantic City, New Jersey! My father was a legend in the gaming industry. He worked in the casinos as the chief operating officer, and my mother was a professional dancer. We traveled a lot and eventually moved to Biloxi, Mississippi, for three years before coming to Vegas and never left.
This Tesla build is a dream come true.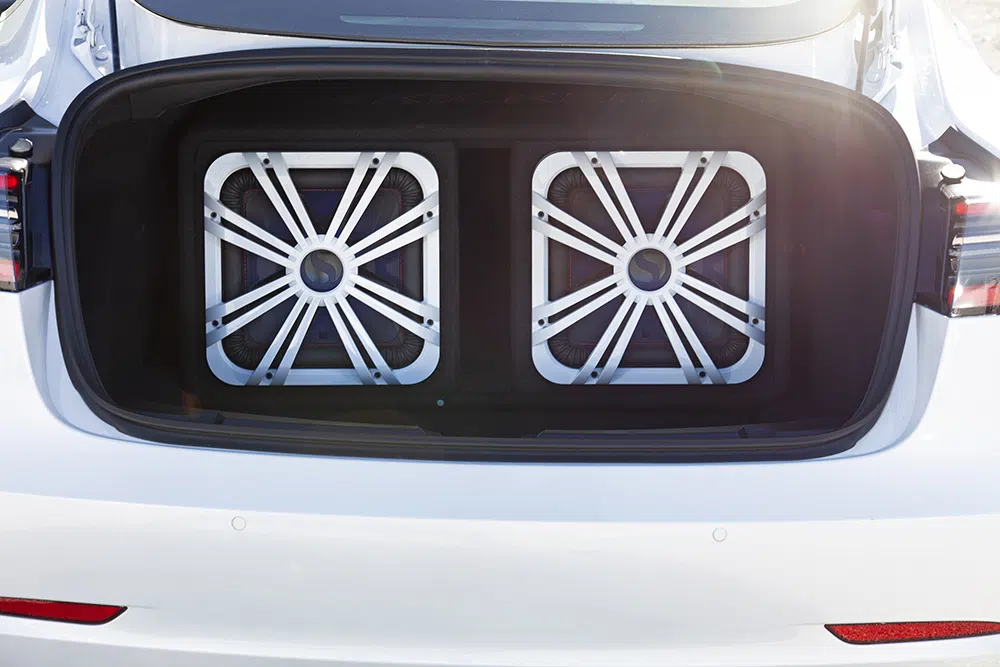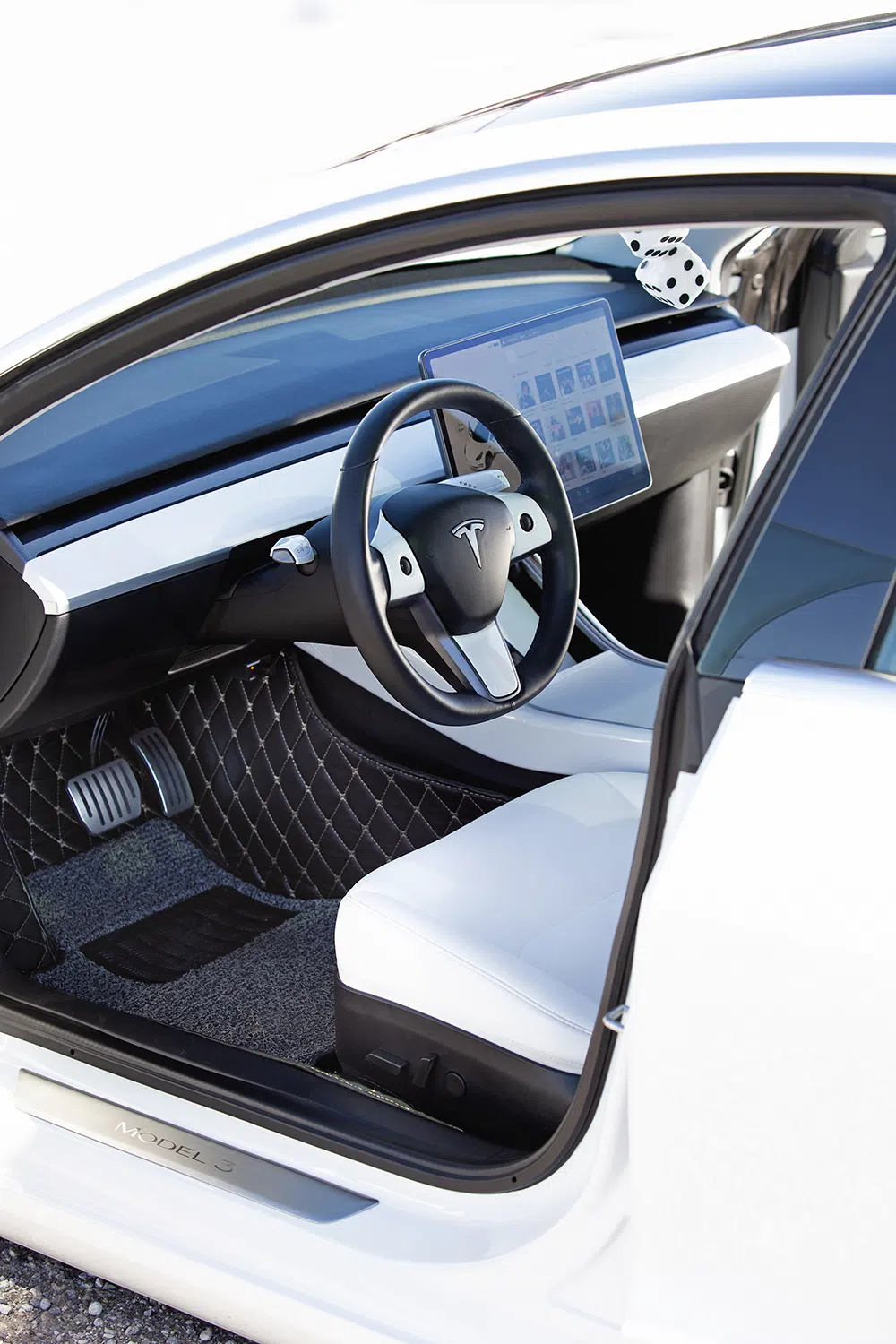 I was raised around musicians, too; my godfather is Joe Guercio. He was Elvis Presley's musical director and conductor. So, music is in my blood, too. Growing up I started making beats and then writing lyrics to them. Eventually, I bought some equipment and started recording myself. I released my music on YouTube and other social media and started getting a lot of traction. The view count grew surprisingly fast and eventually hit over 1 million views.
Beats and Wheels
Falling in love with music and seeing cool cars from around the casinos significantly impacted me. My family always had cool vehicles, and my uncle built custom hot rods—as a kid, I already wanted my custom truck.
I fell in love with everything lowered. So, when I got my license, my first vehicle was a Chevy S-10. My parents drove me to the dealership, and we found a red single cab step-side 4-cylinder manual. I drove it home with my dad in the passenger seat—it was quite something for me! I had never gone a manual in my life, so I barely made it home, stalling out serveral times.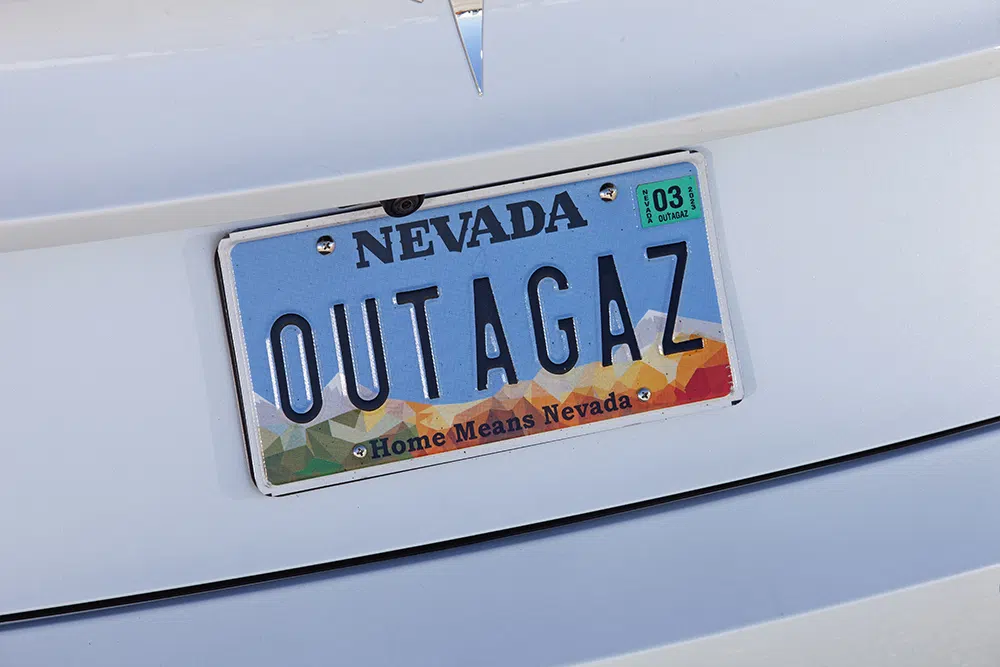 I wanted to lower this thing so bad, so I saved up money and eventually 'bagged it, and then body-dropped it on the floor. I drove it like crazy and had so much fun with it. But then Tesla came out, and I instantly fell in love. So, when the Model 3 came out, I told myself I had to lay it on the ground. And this is where it all began with this build.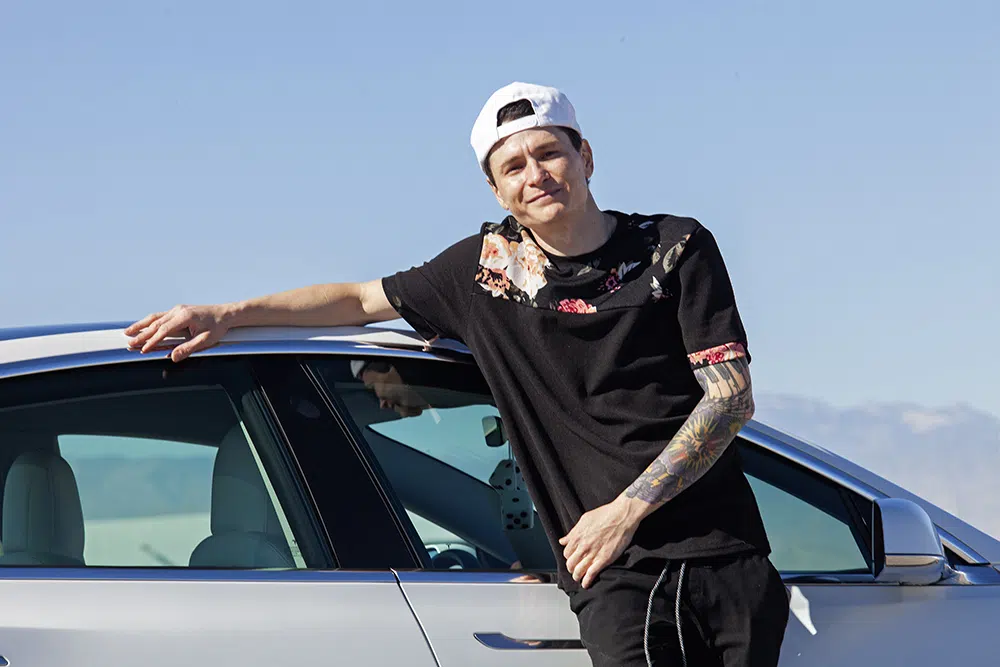 I reached out to the Fab Lab in Las Vegas, and we opted for an excellent system. It includes Universal Air Solution's kit Series 2 bags, shocks, and an Airlift Performance 3P System. They are all hardlined to the front chrome tank with twin Viair compressors and an Airlift Performance 3P System.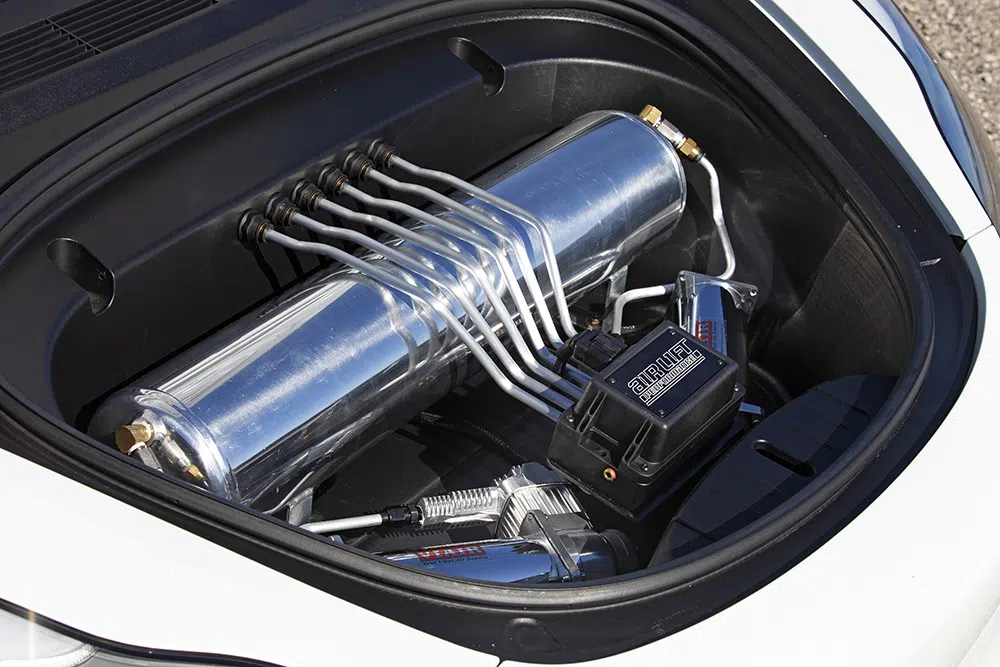 I wondered if we could shoehorn the superb 20×8.5-inch T-Sportline TS5s, but they fit perfectly. They are painted gloss black, matching the resprayed calipers.
White Over White
I wanted to give the 3 a monochromatic look, even if some would say it has a Stormtrooper (white and black) vibe. So, I had pieces of the interior color-coded to the body paint, including the dashboard trim, the center console panels, and even the armrest. There are more apparent mods inside than outside. At least for now. I have a new project with my Tesla, and I'm doing a  180-degree turn. From pure white on black wheels, it is going in a completely new direction, whit a mad color. Watch this space.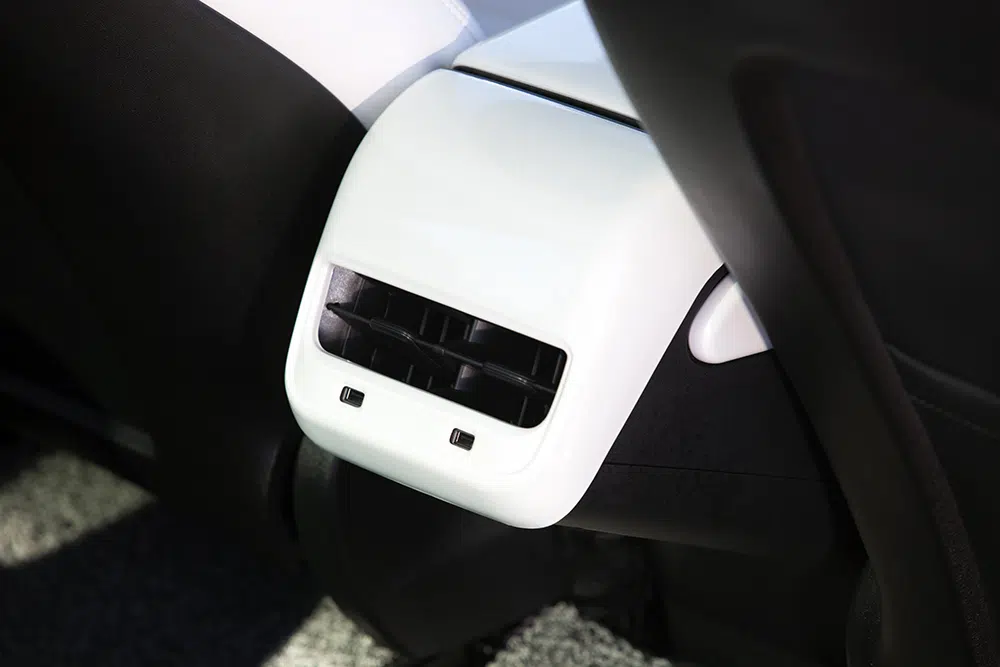 The audio system is also upgraded: We cramped two Kicker Audio l7 12-inch subwoofers and a crazy 1,200-watt Kicker Audio amps.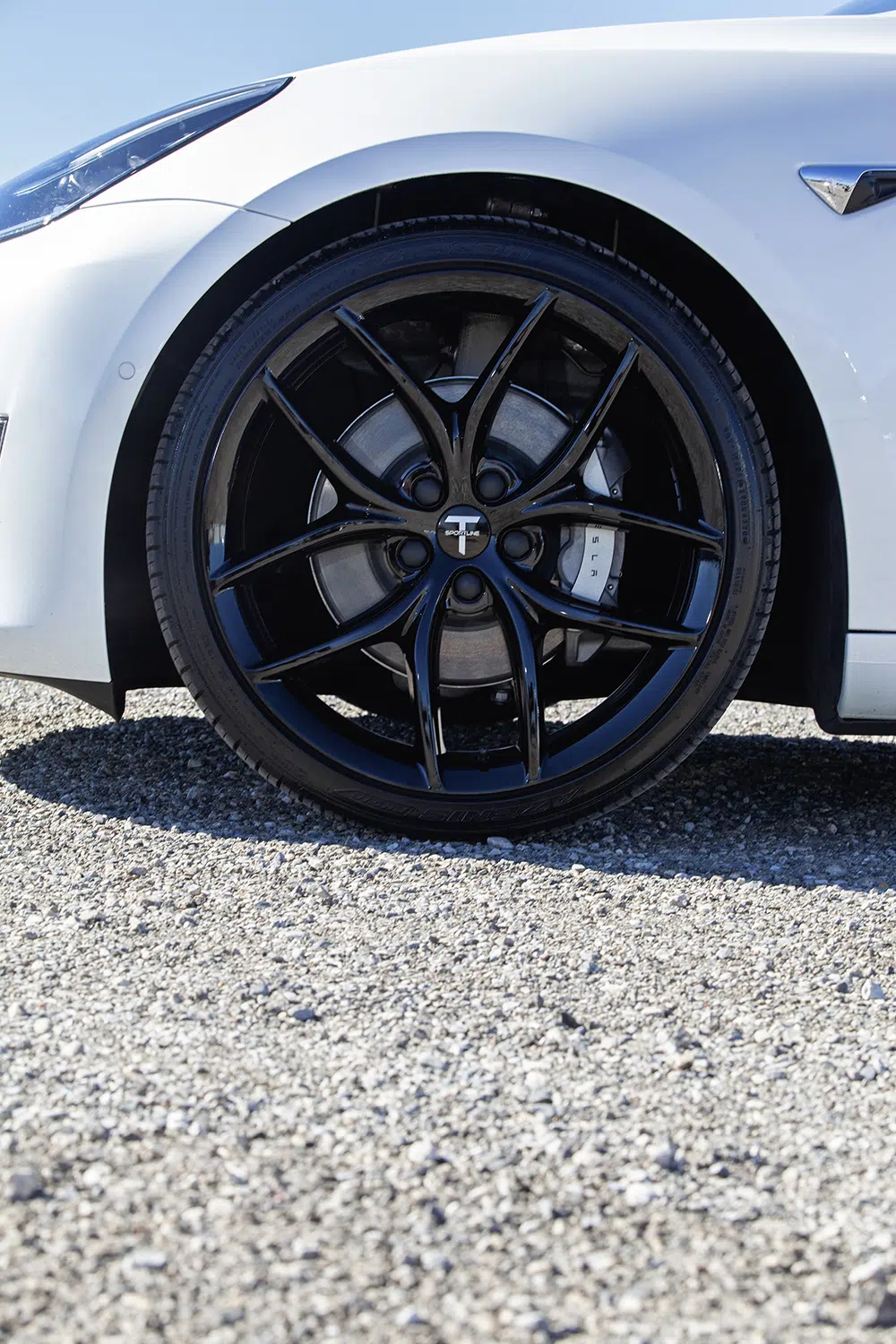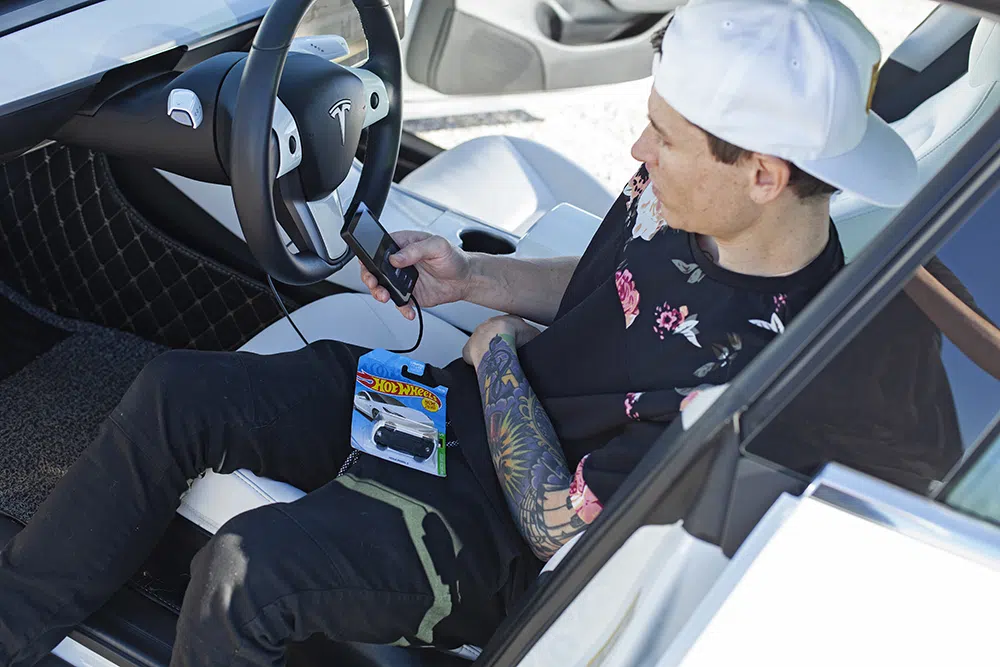 This creation, to me, is a dream come true. First, once you have tried a Tesla, it is hard to drive anything else again—these cars are so fast and fun to drive. But then, they get even better as soon as you start customizing them. Arguably, it becomes a mad circle, but that is another matter altogether. The truth is, the more I customize it, the more I fall in love with the car.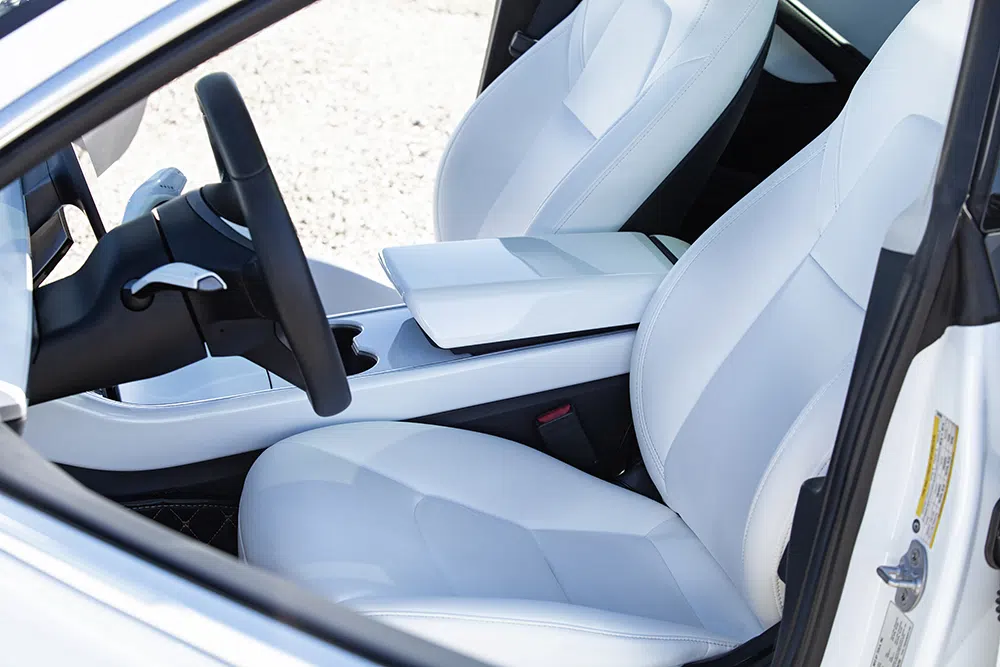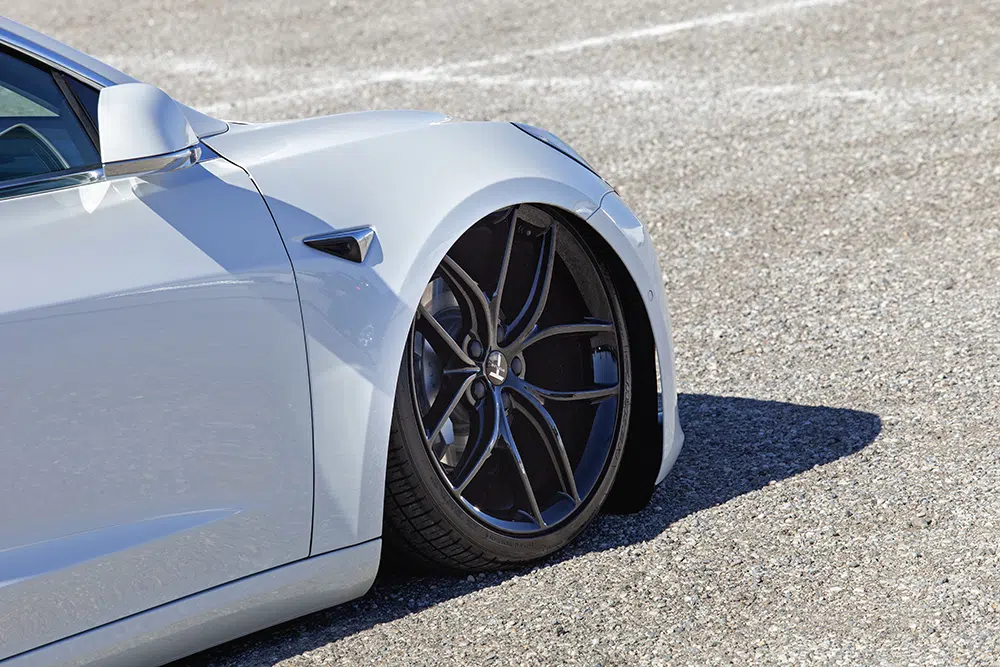 Point A to point B has become so enjoyable; the boost never gets old, and my Model 3 is not even the fastest version. Having free charging where I work is fantastic, too. Also, switching from gas to electric wasn't difficult at all. You end up treating your Tesla like an iPhone. I plug it in every night for a top-up, which only takes seconds. At first, I thought I would have range anxiety, but this never happened.
As you can see, I'm just having fun in life and still into music and cars. I'm grateful for my journey here and can't wait for the future.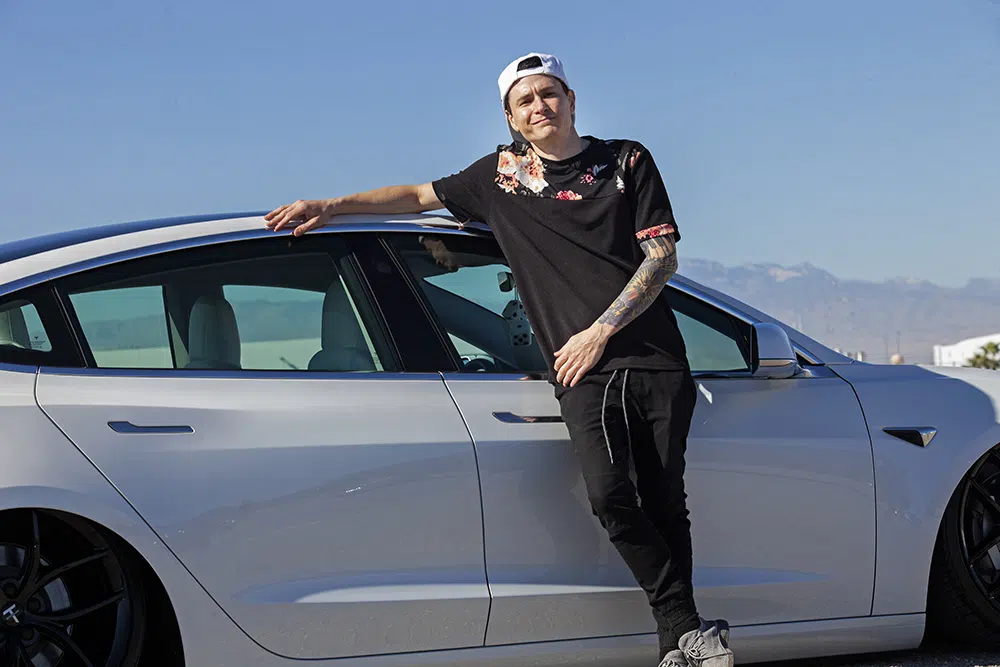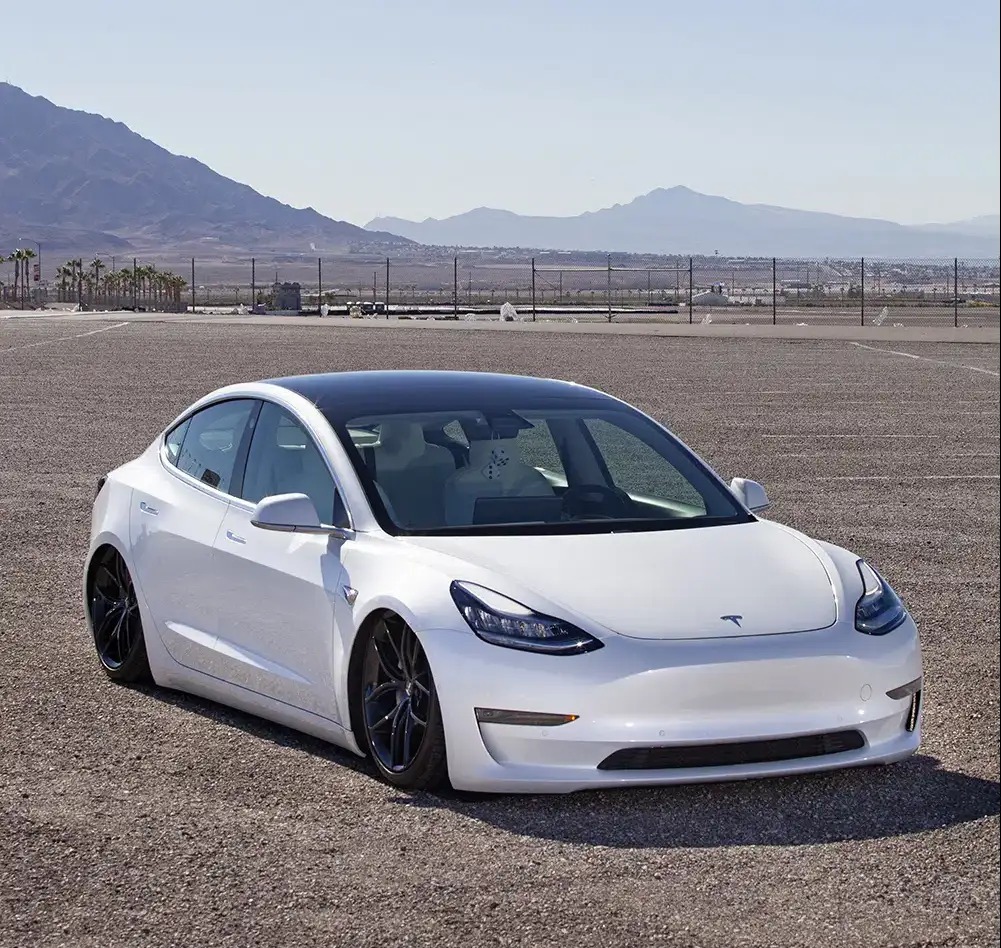 As far as reliability, my Model 3 has been amazing. So far, it has been three fantastic years with it. I'm not contemplating more significant modifications. It will probably be a complete overhaul—it will look completely different, getting a new color by Inozetex x Anti Social Social Club, and a new interior, fog lights, aftermarket headlights, and brake calipers. As you can see, I'm just having fun in life and still into music and cars. I'm grateful for my journey here and can't wait for the future.
---
The Basics
Owner:
Bucky "Shotty" Howard
Location:
Las Vegas
Model:
2020 Tesla Model 3 SR+
Vehicle Name:
Outagaz
Club Affiliation:
Acrophobia
Time to Build:
Three years
Cost to Build:
$20K+ and rising
Occupation:
Music artist/YouTuber/showcase speaker and real-estate sales
---
SPECS
Motor & Drivetrain 
Motor Drive Unit Year, Make, Model:  2020 Standard Range Plus (2WD)
Power in Kilowatts:
208 Kw
Torque: 450 Nm
Voltage: 350 v
Range: 272 miles
e-MPG: 150 city/133 highway
0 to 60 time: 5.3 seconds
Battery System & Charger
Capacity: 55 kWh/50 usable
Pack Design: 106 cells
Cell Type: Lithium-ion
Mixed Traffic Range: 250 miles
Chassis/Suspension 
Install Shop: The Fab Lab, Las Vegas
Air-Ride System: Universal Air Solution kit Series 2 bags; hardlined to the front chrome tank with two Viair compressors
Air Management System: Airlift Performance 3P System
Shocks: Universal Air kit
Wheels, Tires & Brakes 
Front Wheel: T-Sportline TS5 20×8.5 inches front and rear, painted gloss black
Body/Paint 
Graphics Installer: Madhouse Customs
Wheelwells: Currently installing wheel lights
Interior 
Install Shop: The Fab Lab, Madhouse Customs
Subwoofers: Two Kicker Audio l7 12s
Amplifiers: 1,200-watt Kicker Audio amp
Sponsors and Special Thanks
Sponsor: Hansshow
Thanks to my mom and sister for always being there for me and to my girl for putting up with me, my sweet Leah, my family, and all the shops that helped put this together.