Bavarian Econs Revives the Ultimate Driving Machine
Reviving the past while embracing the future is a delicate dance between nostalgia and innovation, and Bavarian Econs, based in Munich, Germany, has not only mastered it, but has also elevated it to an art form with its latest creation, the Econ 2002te.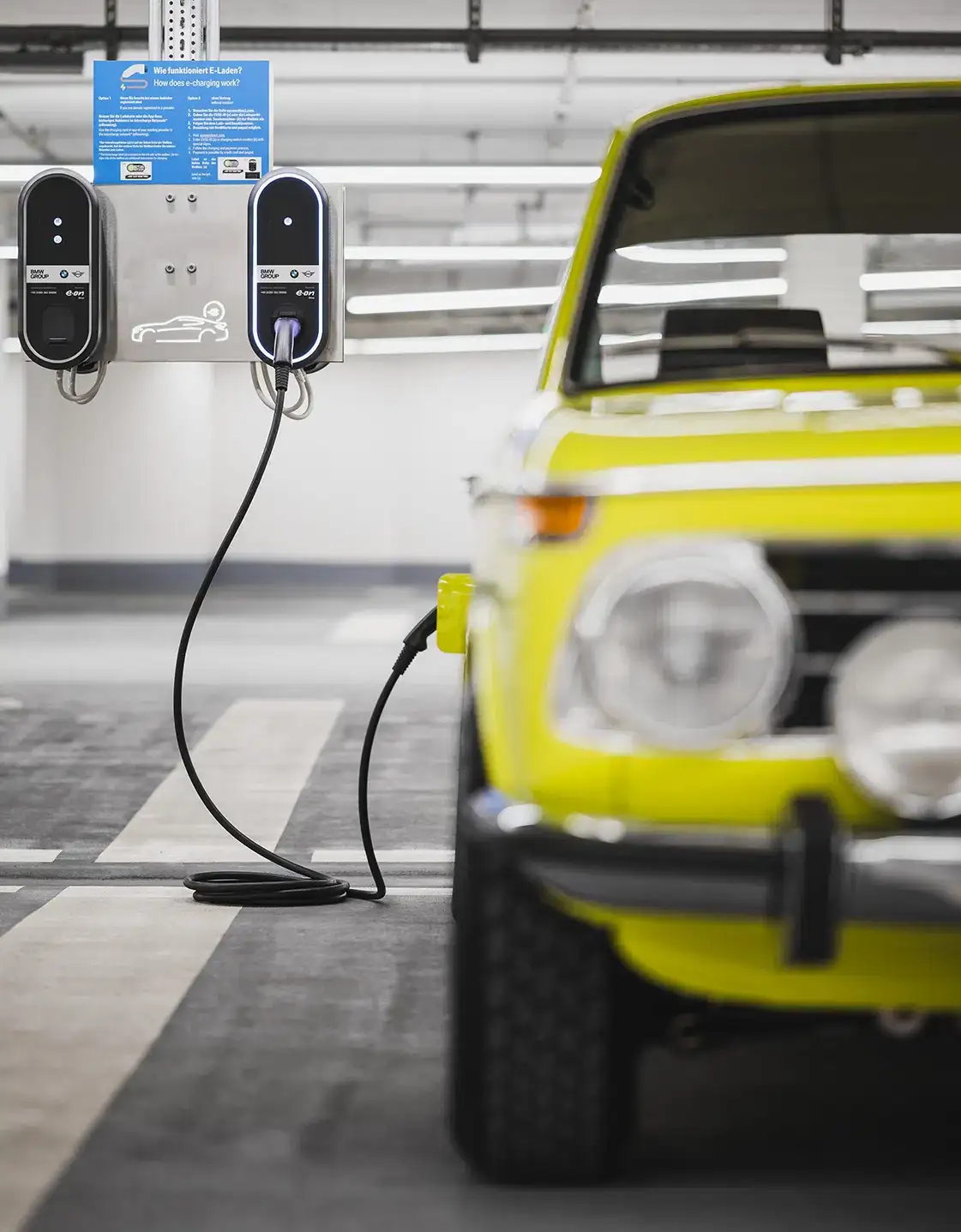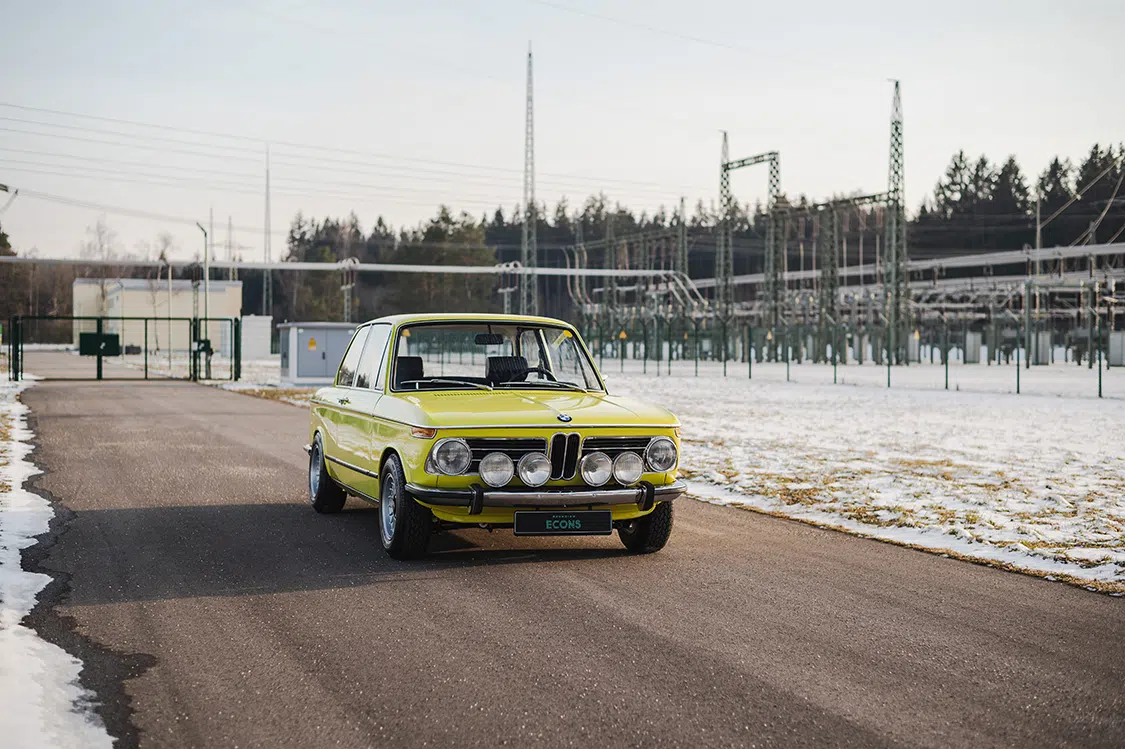 Picture this: a sunny afternoon, a gentle breeze, and the unmistakable silhouette of a BMW 2002 gliding down the German backcountry toward the Bavarian Alps. It's a sight to behold, a symbol of automotive history, and a promise of exhilarating drives. But what sets this 2002 apart is hidden beneath its vintage charm. It's electric, of course!
With Alpina-esque pig cheek flares, Kooglewerks air dam, and Michelin semi-slicks, the Econ 2002 is an awesome blend of classic aesthetics.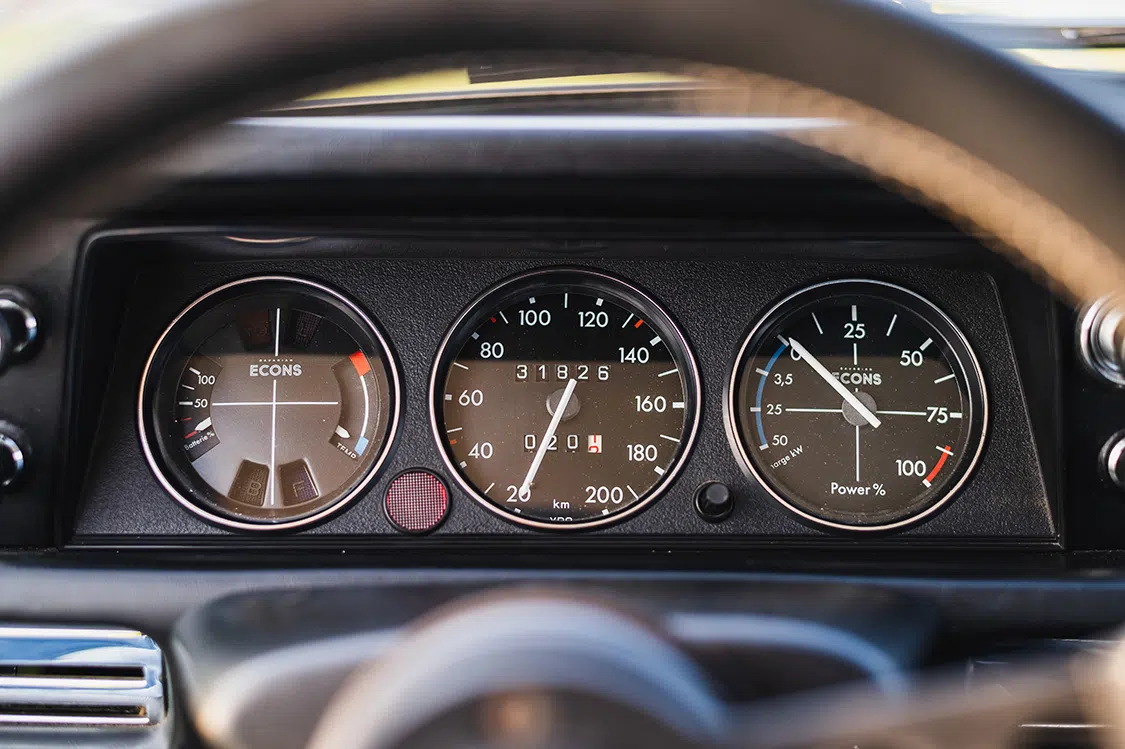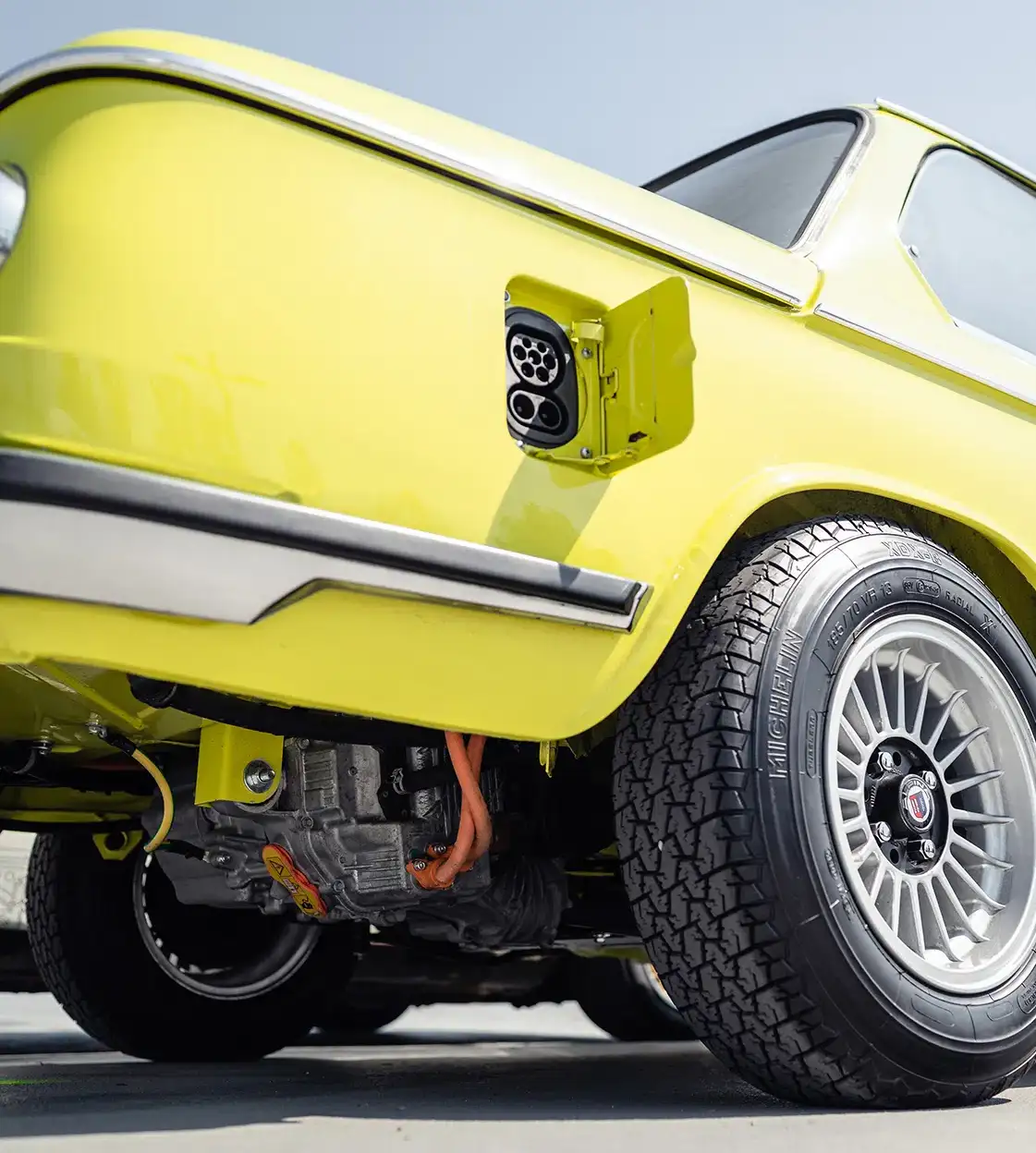 The Birth of a Legend
The Econ 2002te is not just a car; it's a testament to the passion and vision of its creators, Nicolas Navarro, Edgar Navarro, and Felipe Garcia. Born from a deep love for classic BMWs and a commitment to a more sustainable future, Bavarian Econs embarked on this remarkable journey to renew the legacy of these automotive jewels for generations to come.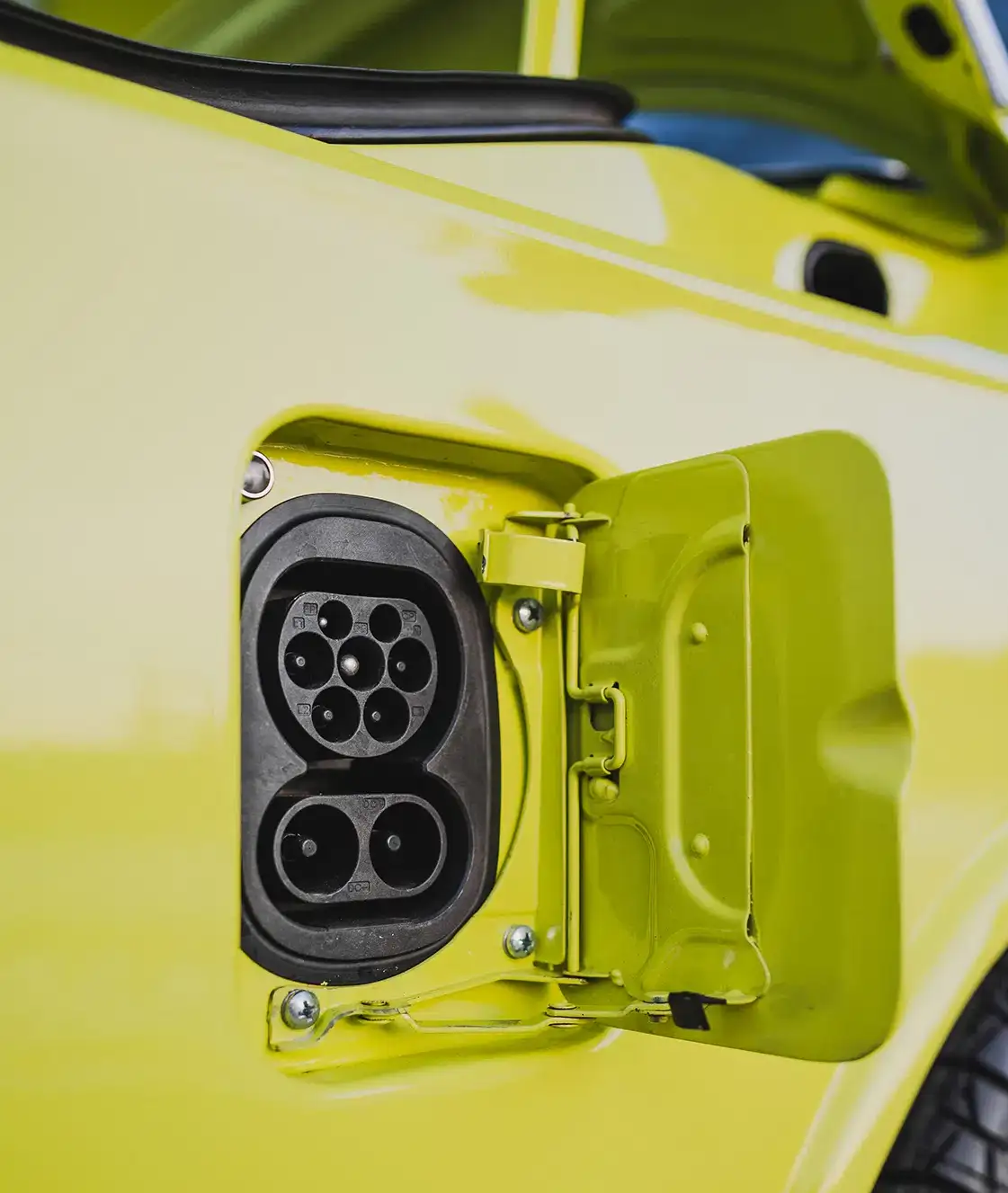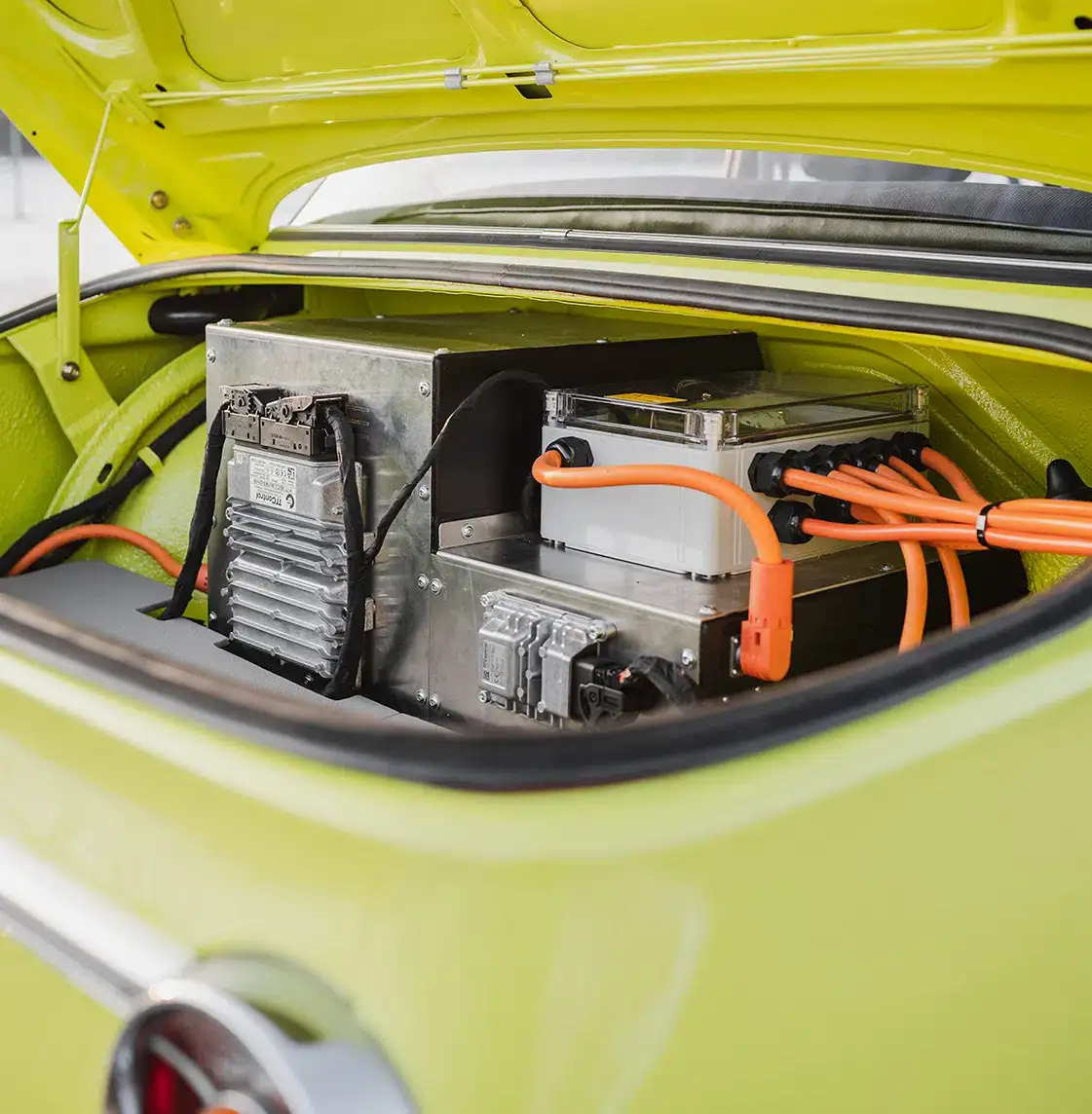 The project began in 2020, a year that tested the world in unprecedented ways. But the team at Bavarian Econs was undeterred. They meticulously crafted a 400V high-voltage system that adhered to the highest German industrial and quality standards, collaborating closely with the rigorous German TÜV from day one. Thousands of miles of testing pushed their prototype 2002 to its limits, including high-speed runs on the Autobahn and epic journeys through the Alps, spanning various temperatures and climate conditions.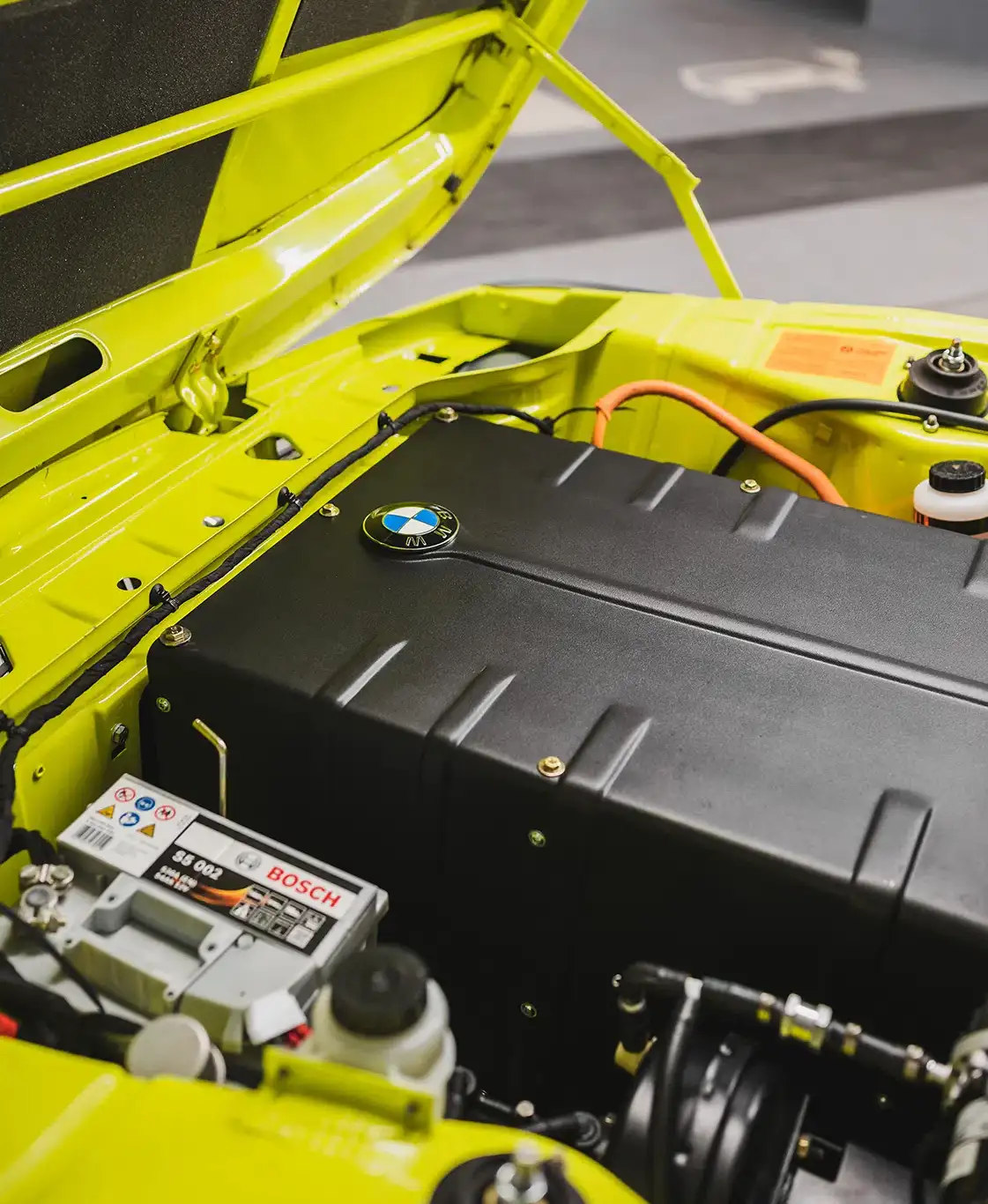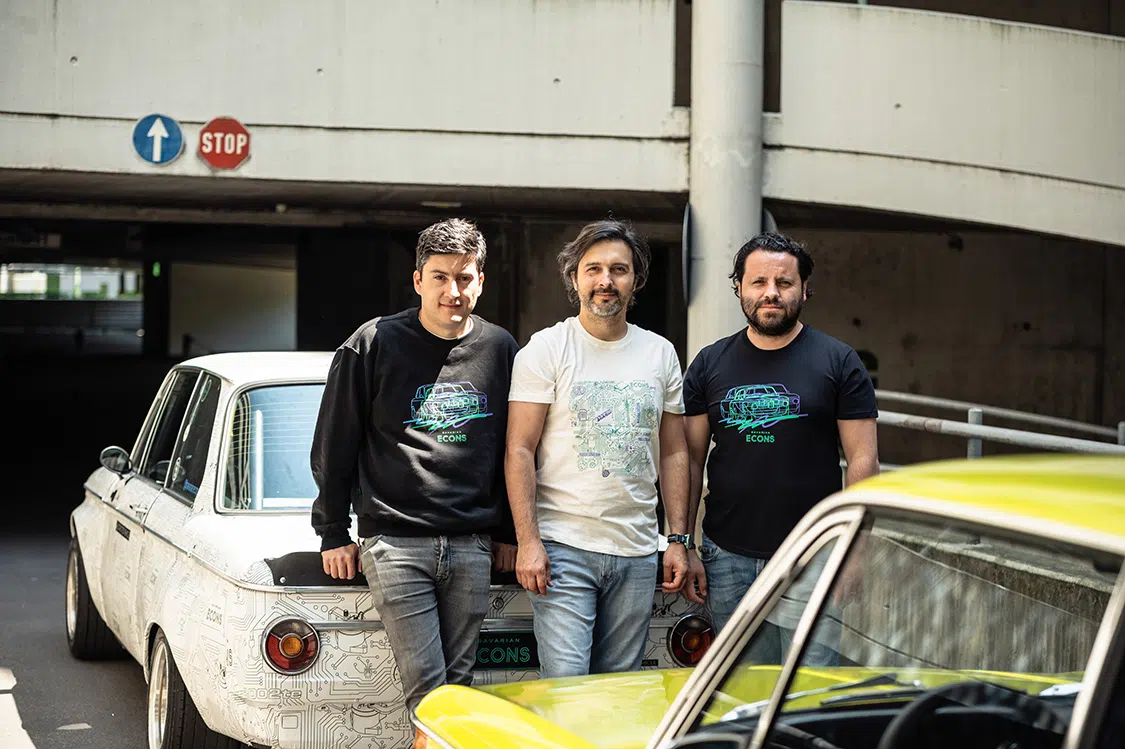 The Heart of Innovation
Under the hood, the Econ 2002te is powered by a 2023 Tesla Model 3 Small Drive Unit, allowing it to offer a dynamic driving experience. It may only be set at 120 kW/161 horsepower and 200 Nm/148 lb-ft, which might not seem overly impressive in the age of +1000hp OEM EVs, but it's the perfect match for this lightweight beauty.
With a featherweight of only 2,491 pounds, it can gracefully sprint from 0 to 60 in just 5.2 seconds. This BMW's agility shines as it gracefully tackles corners and navigates winding roads, capturing the essence of the original 2002's sporty and agile spirit. The 2002te is as pure as ever—now with more juice under the right pedal when required (a 60% increase vs. the ICE one).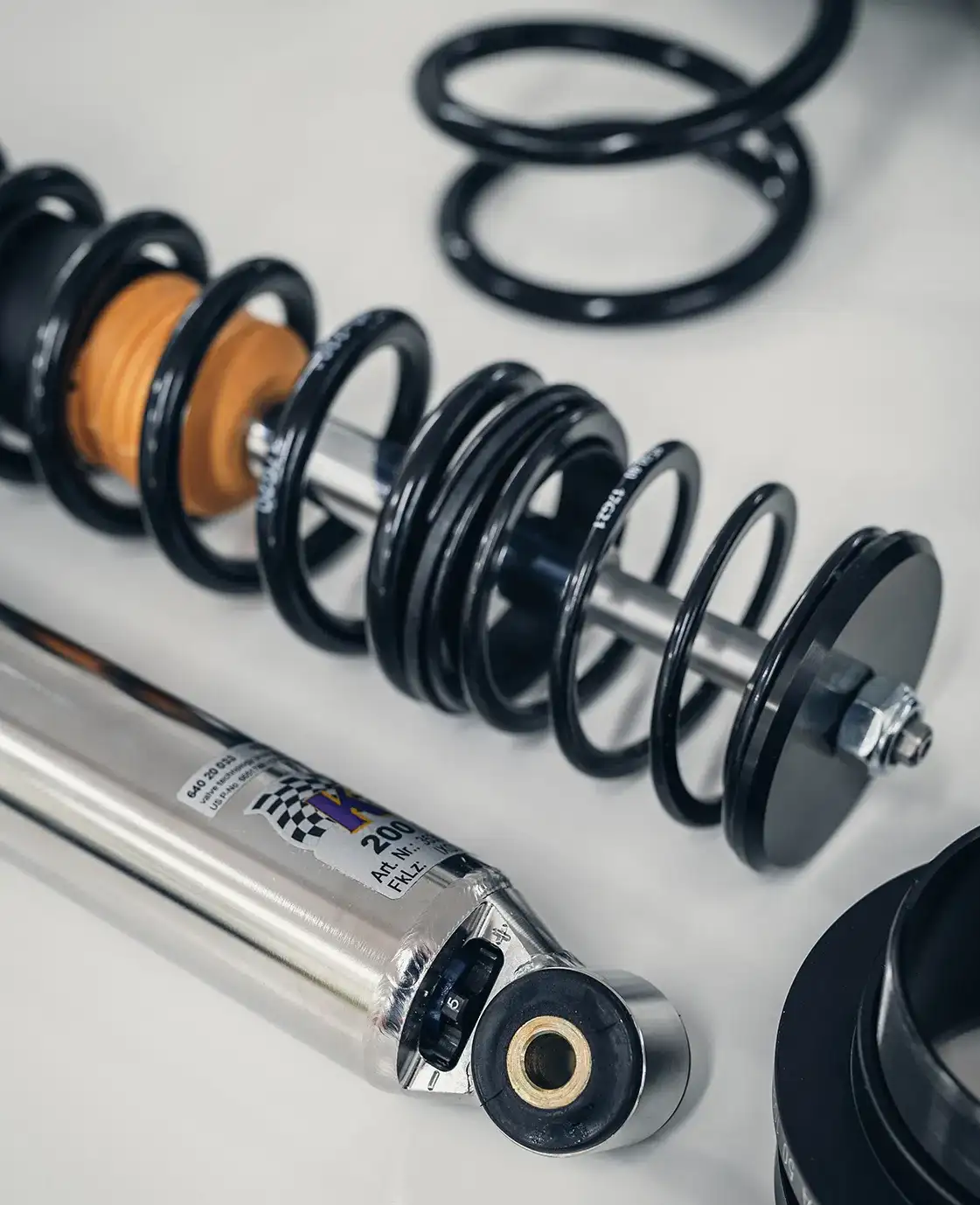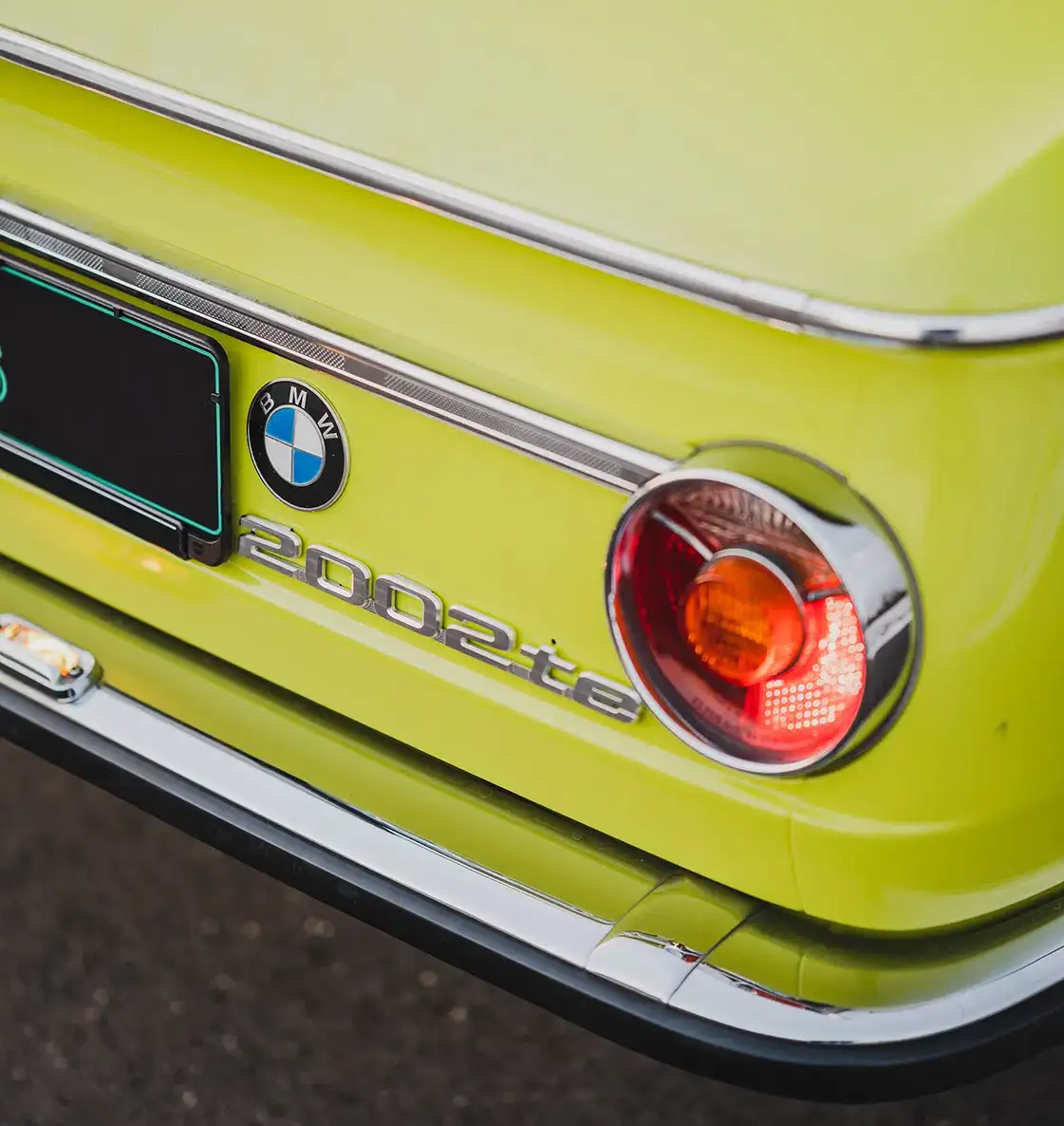 But what truly sets the Econ 2002te apart is its range. In an era where range anxiety can dampen electric vehicle enthusiasm, this classic conversion offers a spirited driving range of 100 miles, ensuring that you can enjoy the open road without constant worry about recharging. Mind you, no one would ever take an ICE 2002te to drive long distances anyway. Of course, in the city or quiet roads, you'll get more, circa 130 miles in one charge.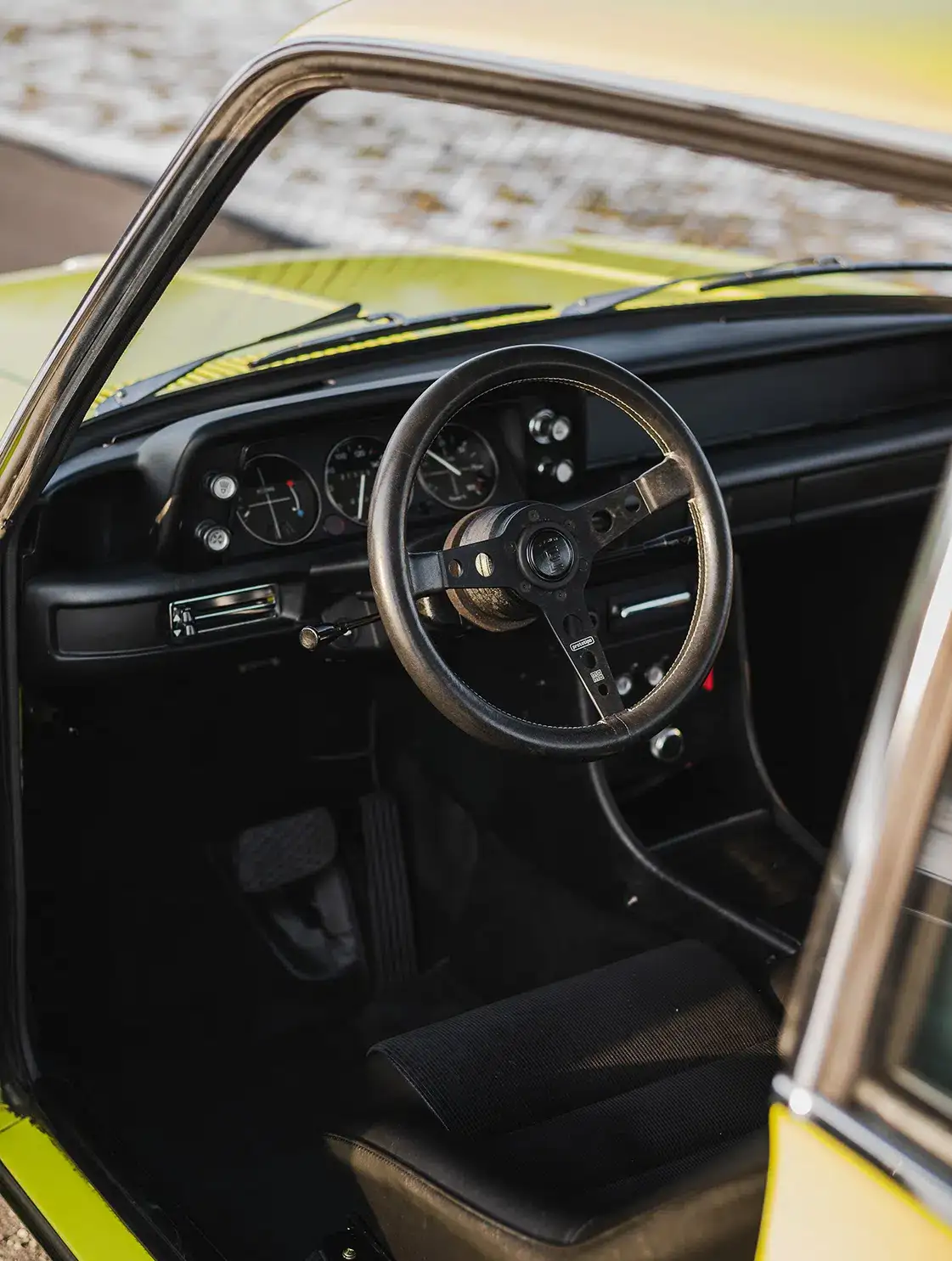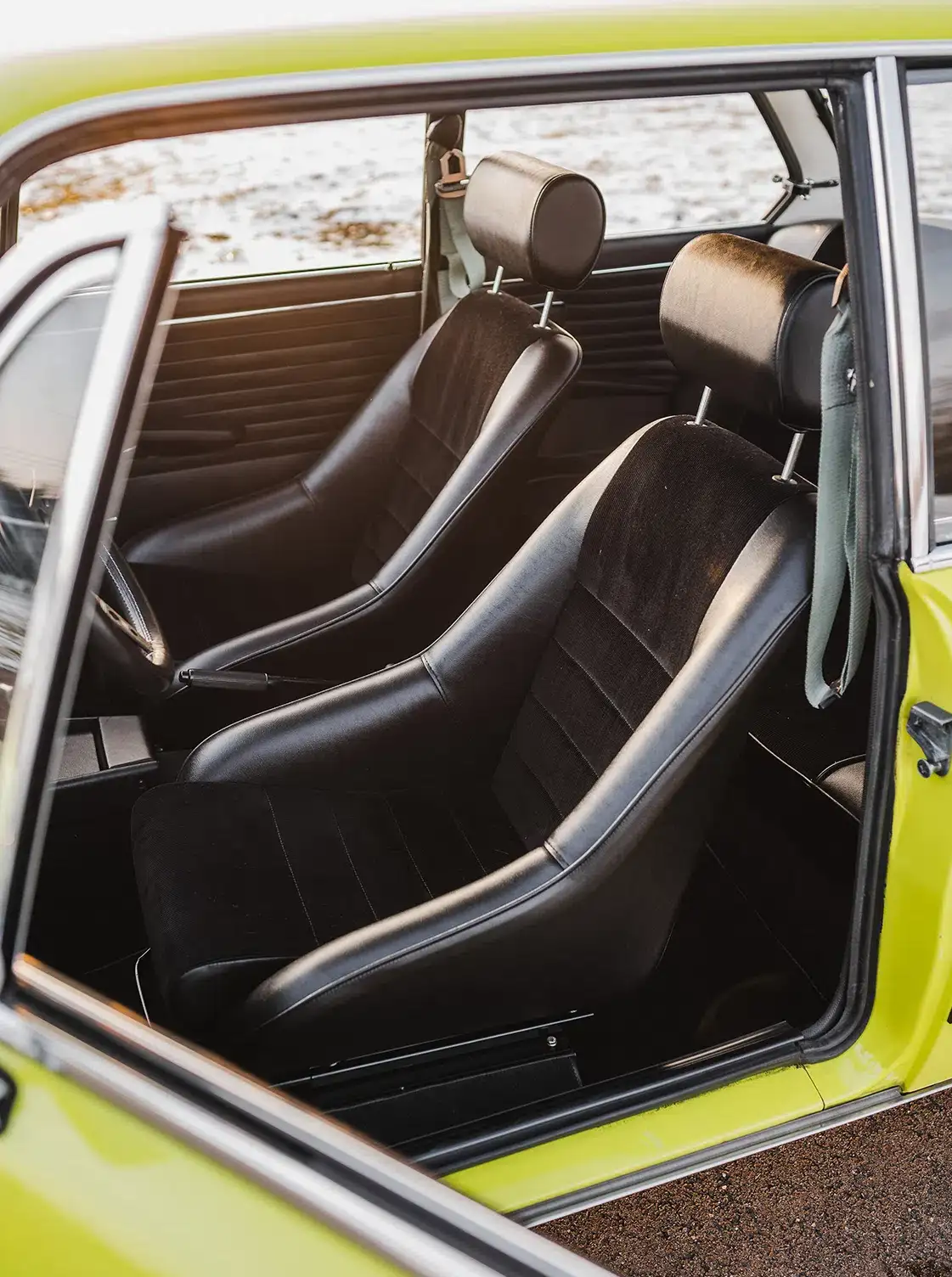 A Symphony of Design
While the Econ 2002te embraces modern technology, it remains true to the timeless design of the original BMW 2002. With handcrafted Alpina-esque pig cheek flares, a Kooglewerks air dam, Michelin XDX semi-slick tires on Alpina wheels, and a livery inspired by the BMW Frank Stella Art Car and the classic BMW Original Teile E24 Schnitzer race car, it's a blend of classic aesthetics and modern sensibilities. This car turns heads wherever it goes, celebrating the Bavarian icons of the past.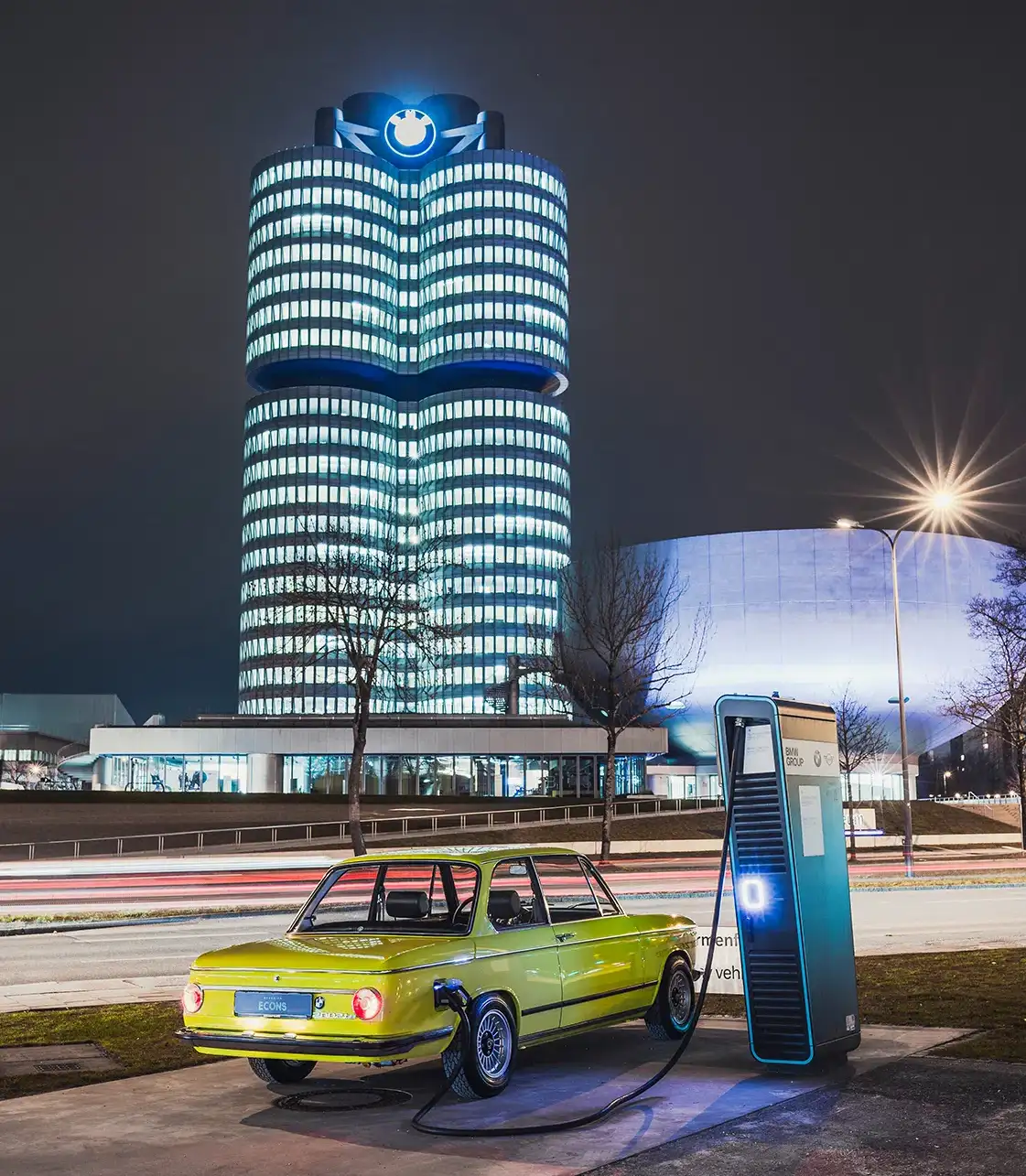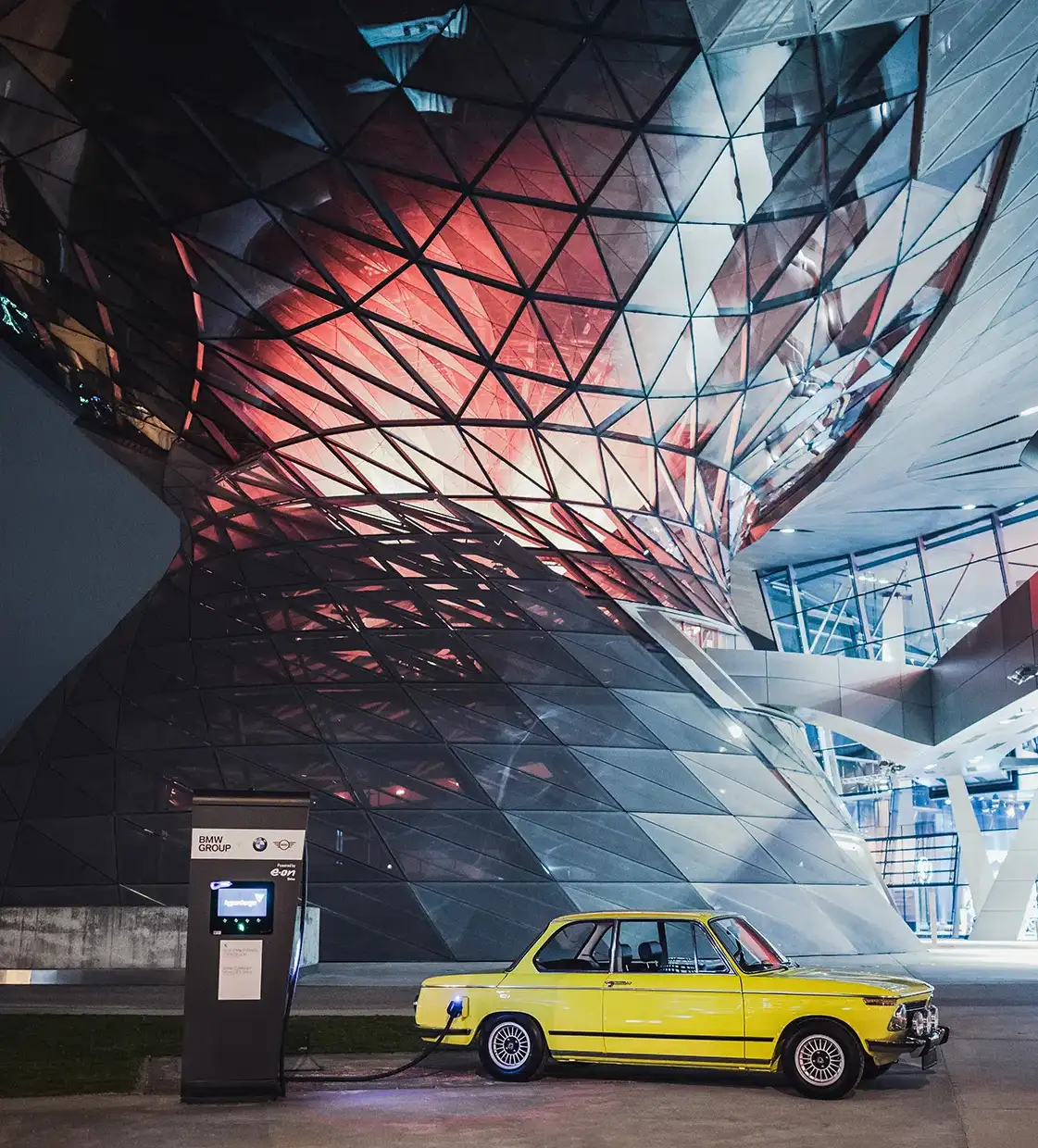 Step inside, and you're transported back to an era of analog delight. The cabin is a harmonious mix of nostalgia and innovation. Bucket seats provide a comfortable perch, while a Momo Prototipo steering wheel with the Bavarian Econs insignia awaits your touch. The familiar 2002 instrument cluster has been cleverly retrofitted to sync with the car's electric powertrain. The tachometer now acts as a power meter, displaying the percentage of power being sent to the rear wheels and the regenerative braking input. The fuel meter has transformed into a battery charge gauge, while the temperature gauge now monitors the battery's health.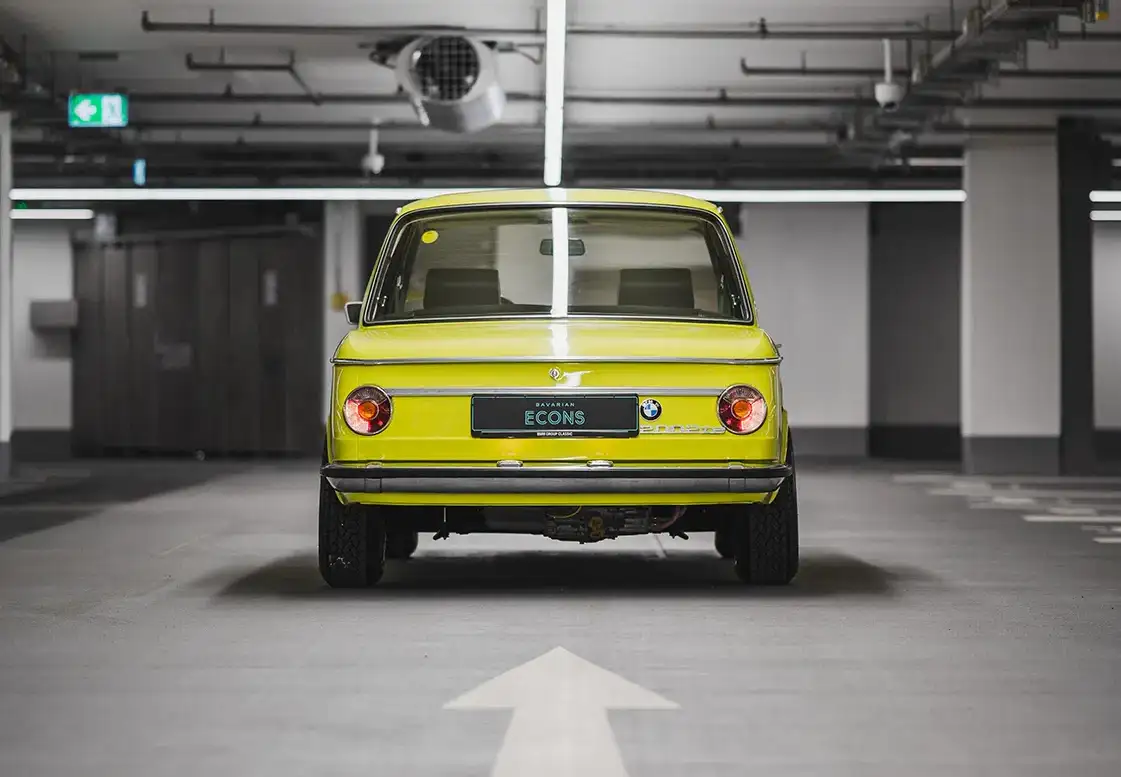 Yet, it's not just about aesthetics; it's about the driving experience. There's no power steering here, no safety nets to catch you if you push too hard. It's pure, unfiltered driving pleasure. The weight of the steering wheel, the lean into corners, the vibrations of the chassis, and the wind and road noise—they're all there, creating an intimate connection between driver and machine.
A Drive Like No Other
Beneath its vintage facade, the Econ 2002te offers a thoroughly modern driving experience. With instantaneous torque at your disposal, it darts through traffic with ease. Its initial 161 horsepower is just a taste of what's to come, with plans to upgrade to 250 horses in the future. It's a car that feels equally at home in city traffic as it does on the open road, a testament to the versatility of electric power.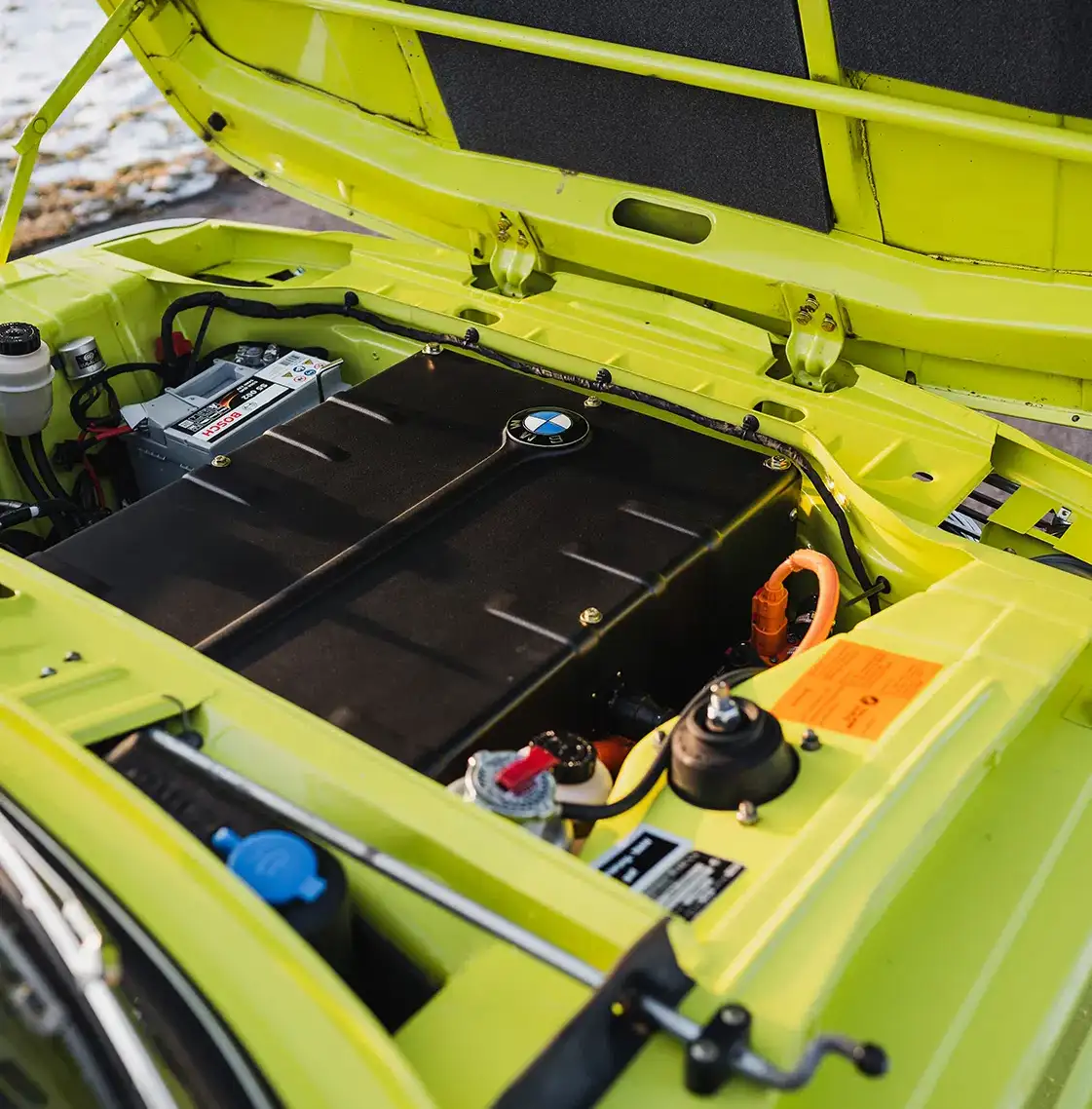 Bavarian Econs isn't stopping with the Econ 2002te; they're accepting preorders, ensuring that this blend of nostalgia and innovation will find its way into the hands of passionate enthusiasts around the world. The Econ 2002te really is a symbol of passion, innovation, and the enduring love affair between man and machine. It showcases the fantastic results of individuals with strong vision and seemingly limitless passion, like Nicolas Navarro, Edgar Navarro, and Felipe Garcia, as they come together to reach their goals.
SPECS
Nicolas Navarro       
Location: Munich, Germany
Model: 1973 BMW 2002te
Vehicle Name: Houston
Time to Build: 1,050 hours
Cost to Build: $193,000
Motor & Drivetrain 
Motor Drive Unit: 2023 Tesla Small Drive Unit
Power: 120 kW/161 hp
Torque: 200 Nm/148 lb-ft
Voltage: 400V
Control System and Software: TTC Control ECUs
0 to 60 time: 5.2 sec
Overall Vehicle Weight: 2,491 pounds
Battery System & Charger
Battery Capacity: 40 kWh
Battery Locations 2/3 front, 1/3 rear
Highway Range: 100 miles
City Range: 130 miles
Regen Type: Up to 25 kW
Charger Rate: 3-50 kW
Charger Location: Rear
DC Fast Charging: 50 kW
Chassis/Suspension 
Installation Shop: Bavarian Econs
Lowering kit coilovers KW V3 Classic, special setup for Bavarian Econs
Control Arms: Original
Wheels, Tires & Brakes 
Wheels: Alpina 6×13 front, 6.5×13 rear
Tires: Michelin XDX, 185/70 R13
Front Brakes: BMW
Rear Brakes: BMW
Body/Paint 
Interior 
Seats: Bucket seats
Gauges: Analog, SoC, battery pack temperature, speed, and power delivery
Steering Wheel: Momo Protipo
Radio Head Unit: Bluetooth invisible module with 1.600W system
Subwoofers: Under the driver's seat
Speakers: Eight total
Information: BavarianEcons.com