Retired Engineer Revs Up Classic Porsche with Model S Power
 In 1960, a young Steve Rose celebrated his 8th birthday. His father had just finished jazzing up a red CJ5 Jeep with a V-8 engine, but all Steve and his brother could think about was taking it for a spin. Finally, fed up with their nagging, Steve's dad came up with a genius idea: Why not give the boys a car to build?
Building an electric vehicle is not for the faint of heart. It's more like a full-contact sport!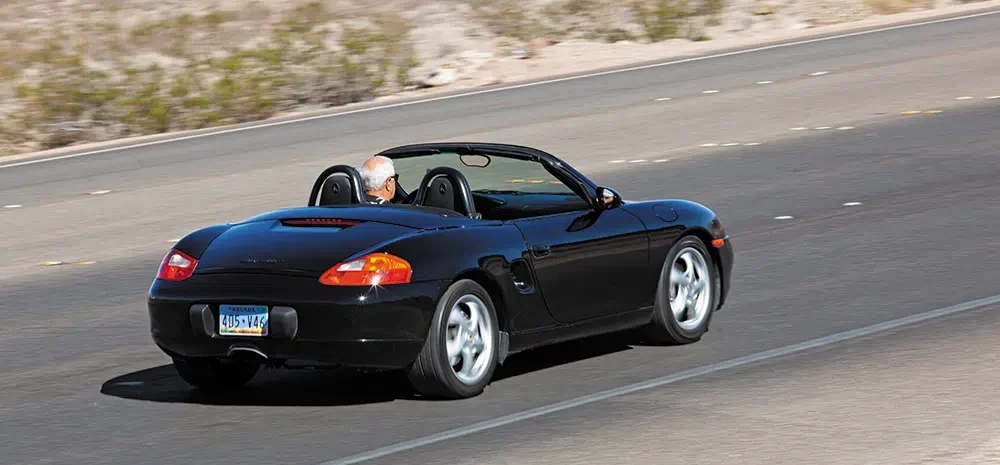 And so, they purchased a 1954 VW rolling chassis complete with an engine, transmission, seats, and suspension, plus a bonus upgrade to 36 horsepower. With the help of a friend, they welded and painted the rail cage a vibrant orange and white, added some flashy chrome accents, and voila! Finally, the boys had a beautiful sandrail to call their own.
Family Affair
It wasn't Steve's first rodeo with cars, either. He'd previously pieced together his own Corvair from parts scavenged from three different junkyards. And with a father who was a sports car enthusiast who owned a 1960 black Corvette, an E-type Jaguar, three different Datsun/Nissan Z cars, and a 1995 red Acura NSX, it's safe to say that cars were always a big part of his life growing up.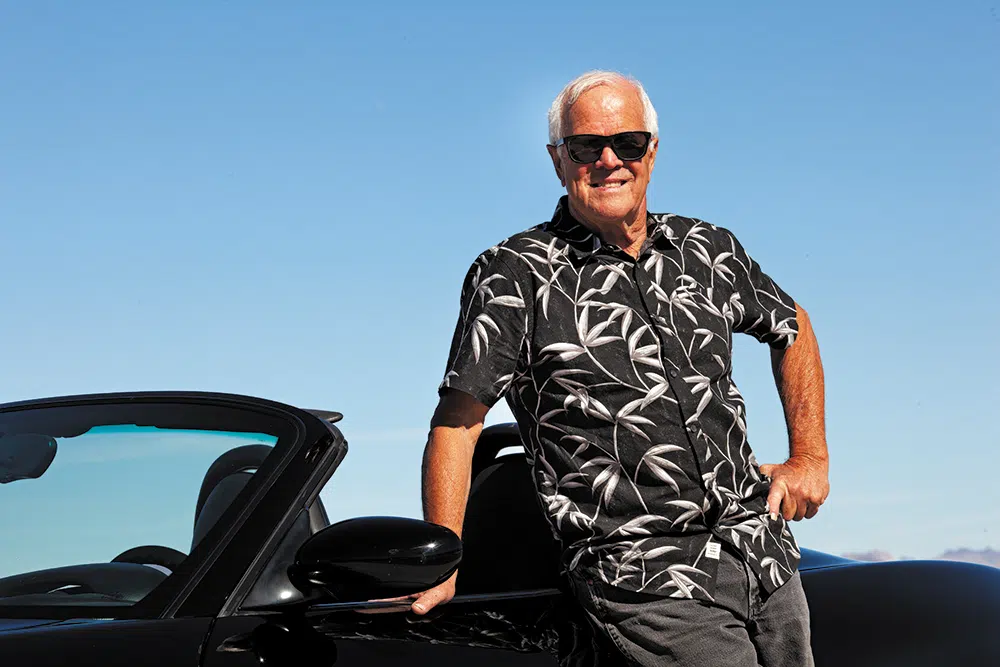 A few years later, Steve decided to up the ante and purchased a Chenoweth bare frame, which he built from the ground up. The engine? A 40-horsepower VW that kicked off a horsepower war.
Not one to back down from a challenge, Steve's next project was a sandrail with a Hi Jumper chassis and a Chevy V-6 Corsica engine with aluminum heads and multiport fuel injection—one of the first of its kind.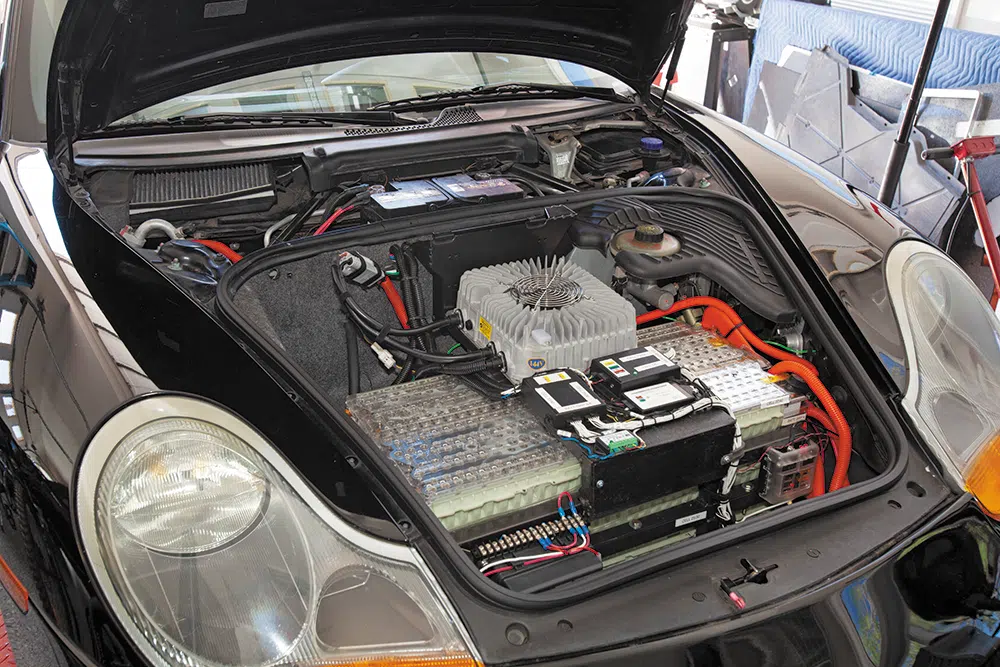 People thought he was crazy, but hey, he's always had a bit of a wild side. His next creation, a hot rails two-seater mid-engine sandrail with an Acura 3.7L V-6 engine, was a wheelie king!
Building cars and experimenting with different engines are in Steve's family DNA, a fact that's been solidified over the years.
EV Revolution
As regulations tightened, swapping engines in street cars became more and more of a hassle. But then came the electric vehicle conversion movement, and Steve was all in. Living in Nevada with his wife, he faced no restrictions on what he could do with his builds.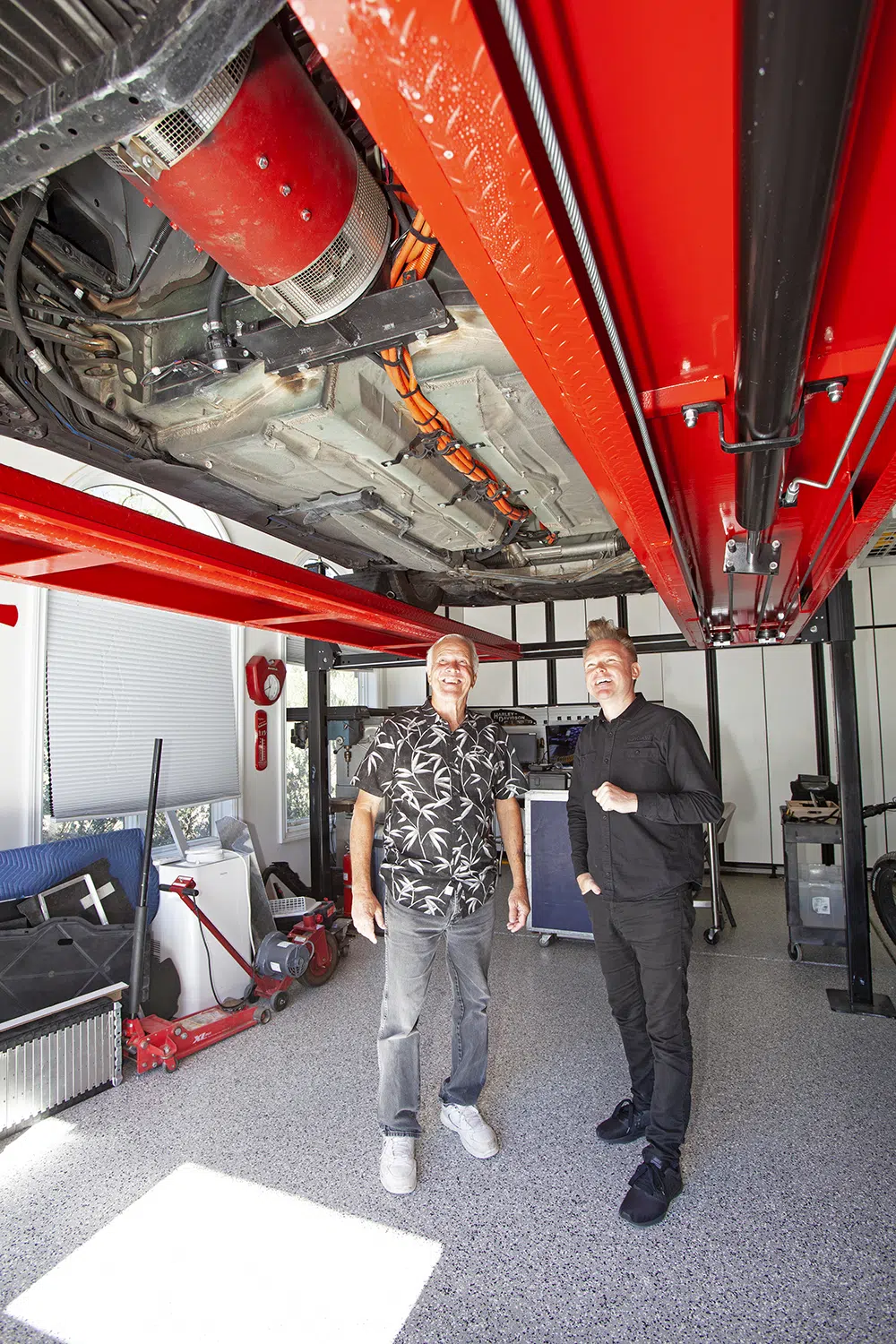 "You can add a motor to each wheel, use Tesla Lithium-ion batteries, and cram as many cells as you can fit into a car for crazy torque and speed," Steve says. "Plus, with gas prices sky-high, it's pretty awesome to not have to stop at the gas station and just charge at home for a fraction of the cost."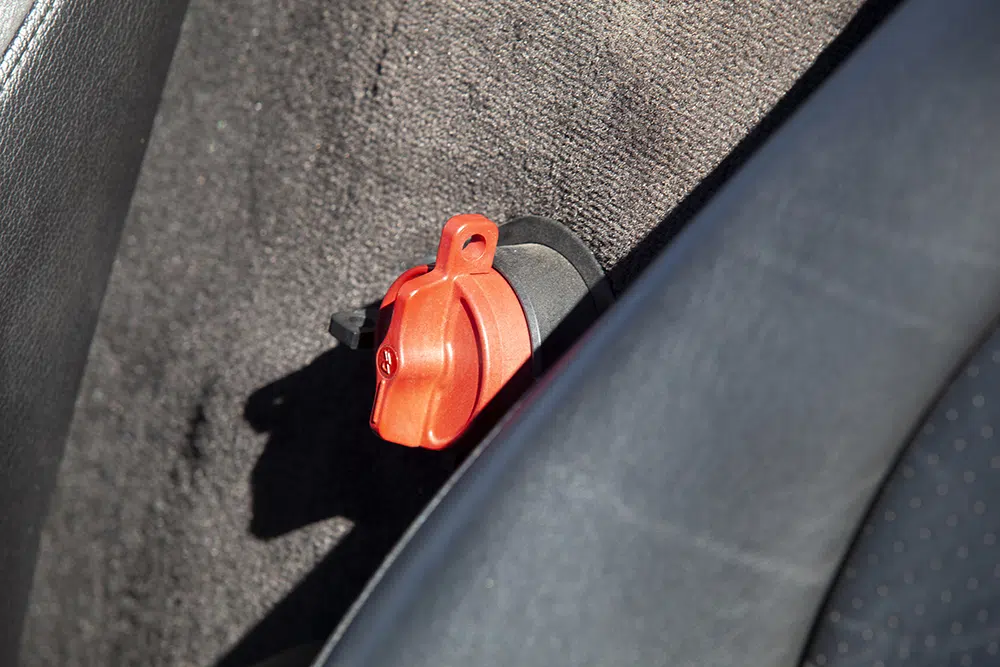 So, last year, Steve couldn't resist the urge to build again, and the VW Bug, ahem, bug bit him. He reached out to EV West and ordered "the works" to build himself a ride inspired by the shop's VW and buggy builds.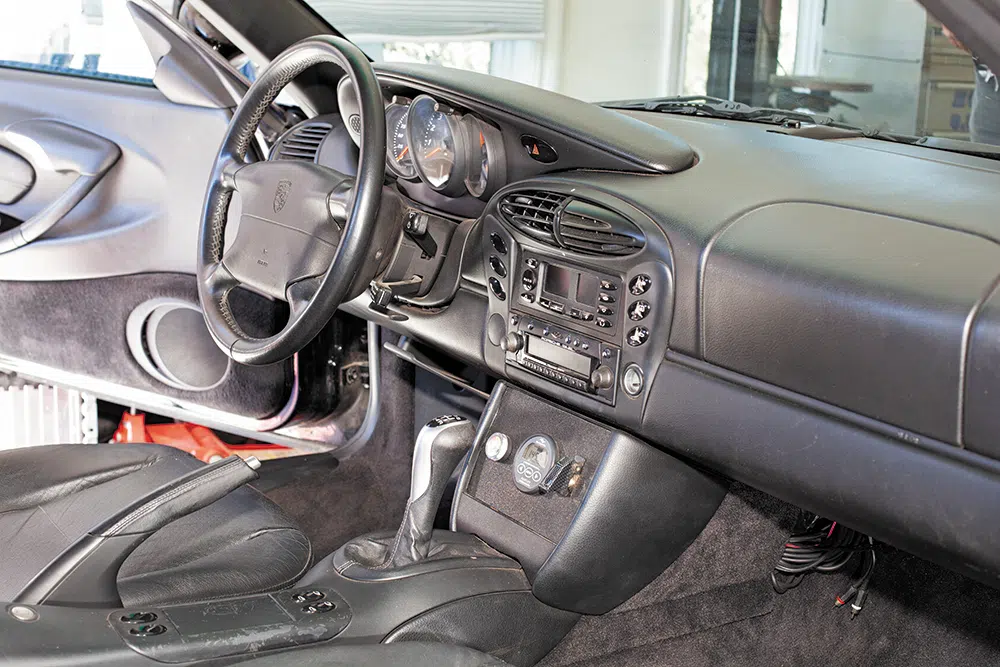 But then, while browsing the internet, Steve stumbled upon a 2000 black Porsche Boxster for sale, partially converted and priced at just $7,600. With a background in electronics and having recently installed a four-post lift in his garage, he knew this was the project for him.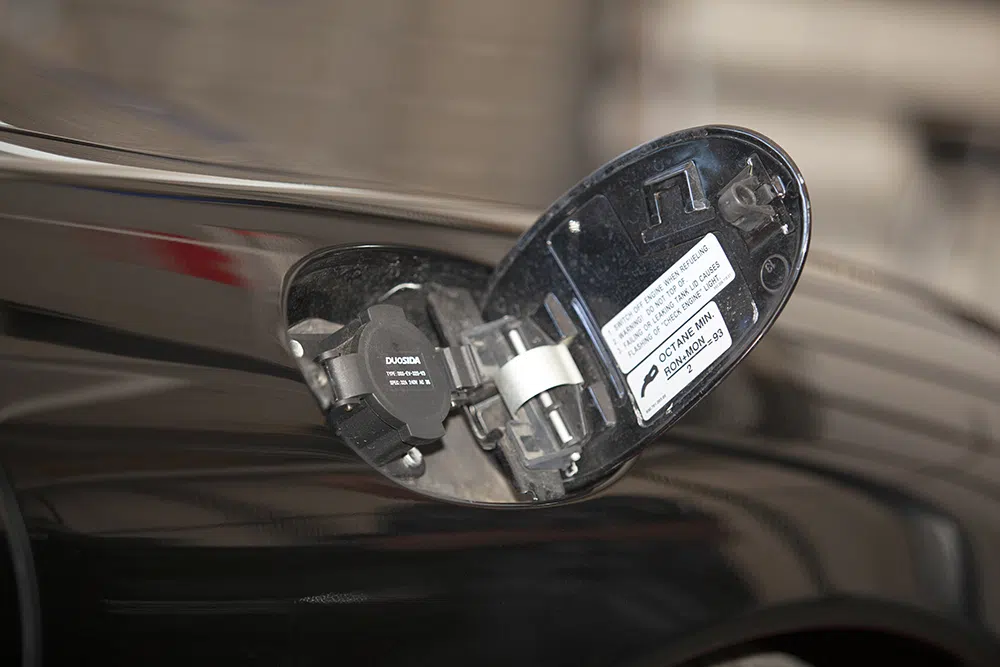 The conversion runs on a Warp 11 motor paired with the Porsche transaxle, a Zilla Controller, six Tesla modules, and a Thunderstruck Dilithium BMS. Though a bit old-school, the setup works perfectly fine. We hit the road with Steve in Boulder City, Nevada, and let me tell you that's it's a joy to drive. With Porsche's fantastic chassis and suspension, it's quick and lots of fun.
Thrilling Journey
Steve took on the challenge of building his very own Porsche Boxster EV conversion, and it was a thrilling journey, to say the least. The wiring process was a cakewalk, but the battery management systems presented some problems. Thanks to the support from Thunderstruck and EV West, Steve was able to overcome these challenges and complete the project for just $22,000—including the base Boxster!
Steve took on the challenge of building his very own Porsche Boxster EV conversion, and it was a thrilling journey, to say the least.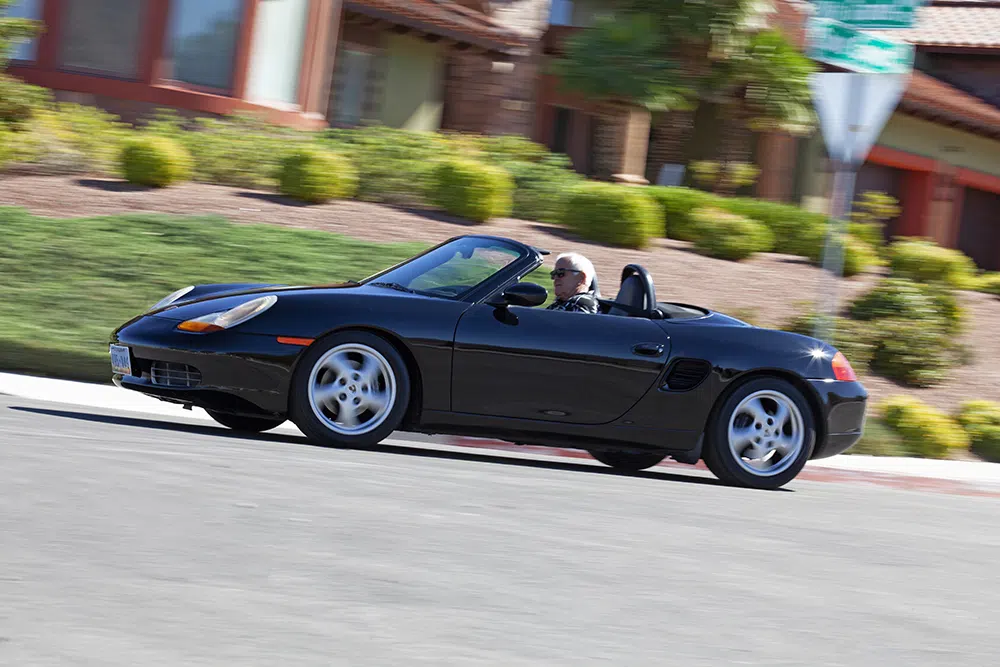 One piece of advice from Steve: Don't take shortcuts! Do your research, take notes, label your wires, and always use safety precautions. He even invested in a wire wrap labeler for a professional touch and suggests measuring voltages twice before terminating wires. And remember, he says, to use insulated tools and gloves and never lay tools on top of the battery packs! To avoid any nasty surprises, Steve also recommends using a small 22- to 24-gauge wire hooked up to the high-voltage connector before touching it to the terminal. It's like a safety fuse, so if something goes wrong, the wire will melt instead of you!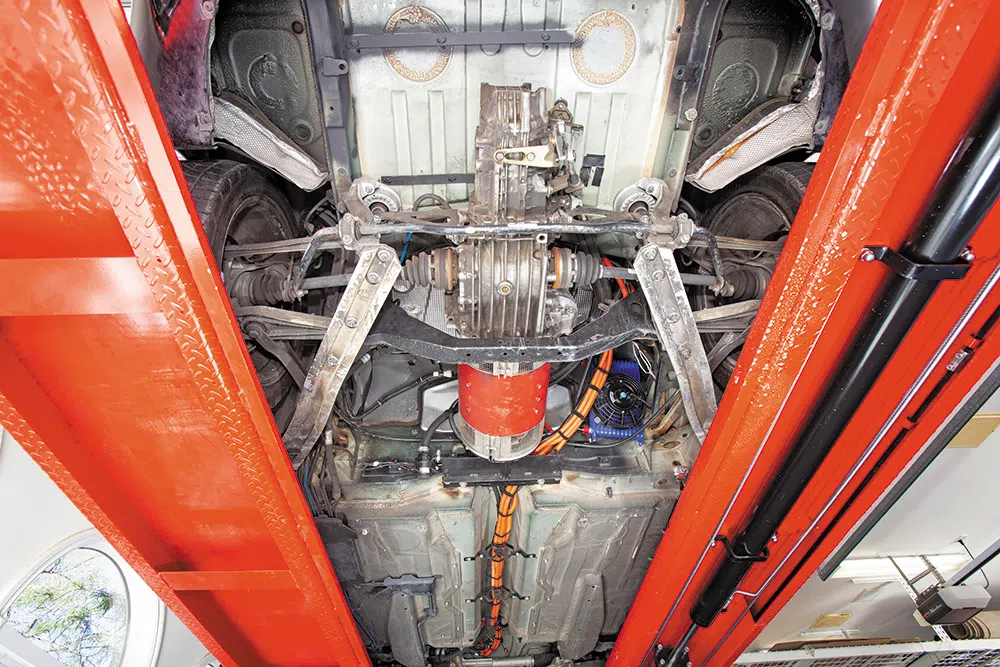 All in all, Steve's Porsche Boxster EV conversion is a fun and speedy ride, thanks to Porsche's fantastic chassis and suspension setup.
So, Steve discovered that building an electric vehicle is not for the faint of heart. It's more like a full-contact sport. But, if you're up for the challenge, he suggests getting a complete kit from a trusted company to simplify the process and save some dough. And, if you're looking for a smoother ride, he suggests opting for an AC inductive motor as it allows for regenerative braking.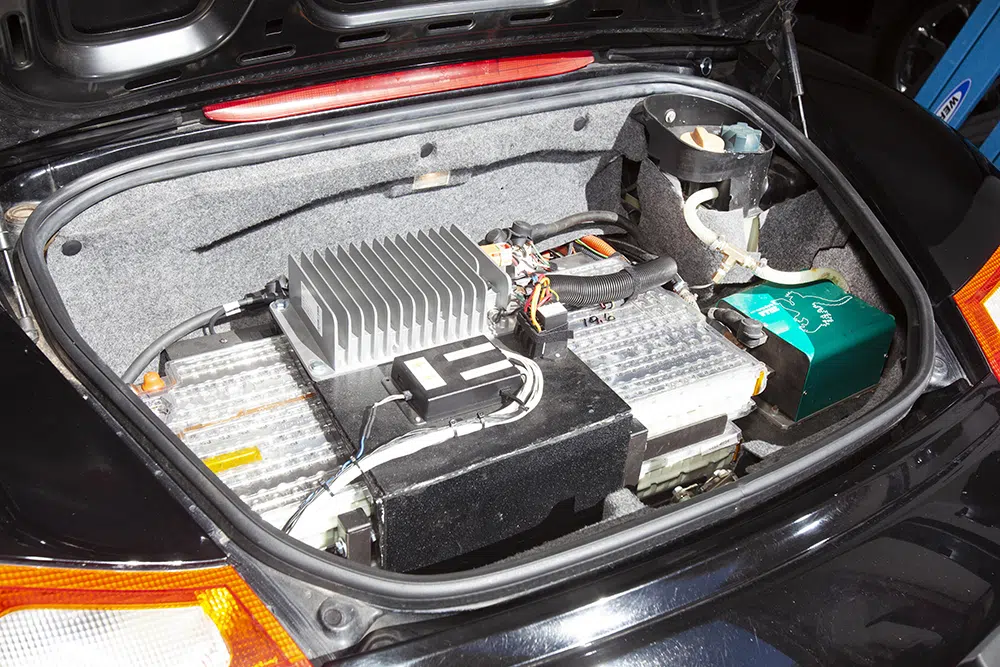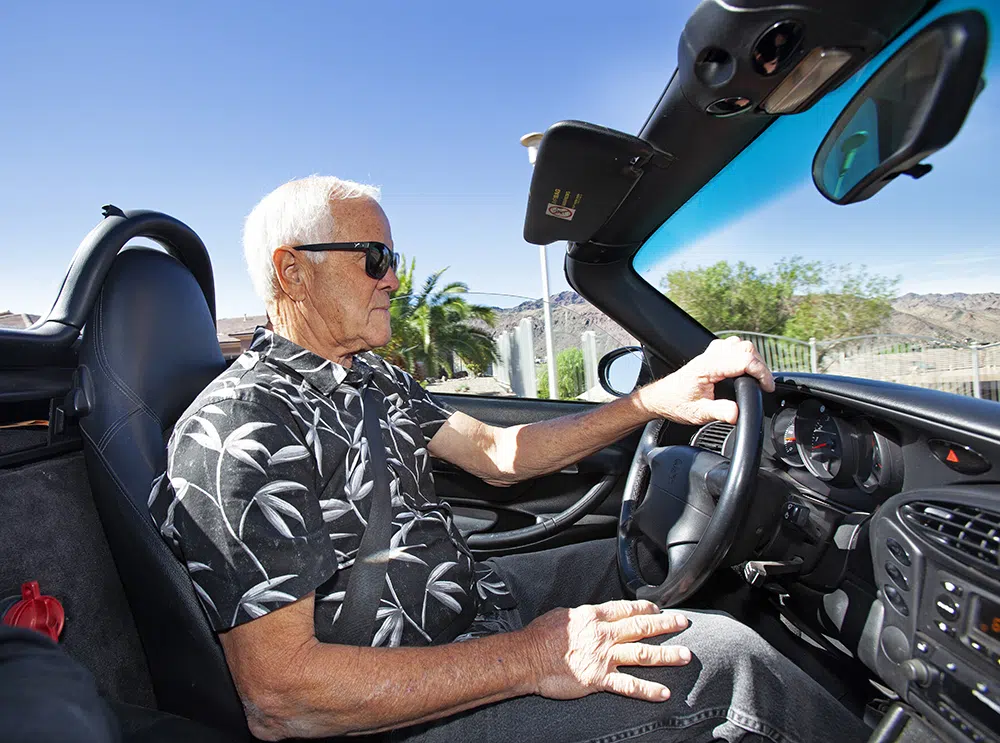 Now, with all that being said, Steve's already on the hunt for his next EV conquest. Are you brave enough to join the electric revolution?
---
SPECS
Owner
Steven G. Rose
Boulder City, Nevada
Model: 2000 Porsche Boxster 986
Vehicle Name: PIT
Vehicle Weight: 2,750 pounds
Amount of Time to Build: Six months
Cost to Build: $22,000
Occupation: Retired, formally project engineer for Johnson Controls
Motor and Drivetrain
Motor Swap: DIY
Motor Drive Unit: Netgain Warp 11
Power: 31.8 Kw (43 hp)
Voltage: 150 v
Max RPM: 5,000
Peak Power RPM: 3,000
Motor and Transmission Mounts: Original Porsche 5-speed
Control System and Software: Manzanita Micro Zilla 1k DC series
Vehicle Weight: 2,750 pounds
Battery System and Amp Charger
Pack Design: Tesla Model S
Cell Type: Six cells per pack
Module Manufacturer: Tesla
Battery Capacity: 31.8 kWh
Battery Locations: Four models in the frunk and two in the trunk
Highway Range: 100 miles
Regen Type: None
Charger Charge Rate: 20 amps Thunderstruck EV 2500 programmable Can Bus
Charger Controller: EVCC V3.0
Charger Location: Frunk
Chassis/Suspension
Rear Suspension Setup: Stock
Control Arms: Stock
Spindles: Stock
Springs: Stock
Wheels, Tires, and Brakes
Tires: BF Goodrich 205/50ZR17
Brakes: Stock discs
Body/Paint
Paint Shop: Original paint
Color: Factory Black
Interior
Gauges: TBS Expert Pro battery monitor for lithium packs
Radio Head Unit: After Market LCD flip touchscreen
Sponsors: EV West, Thunderstruck, EV4U and Gruber Motors