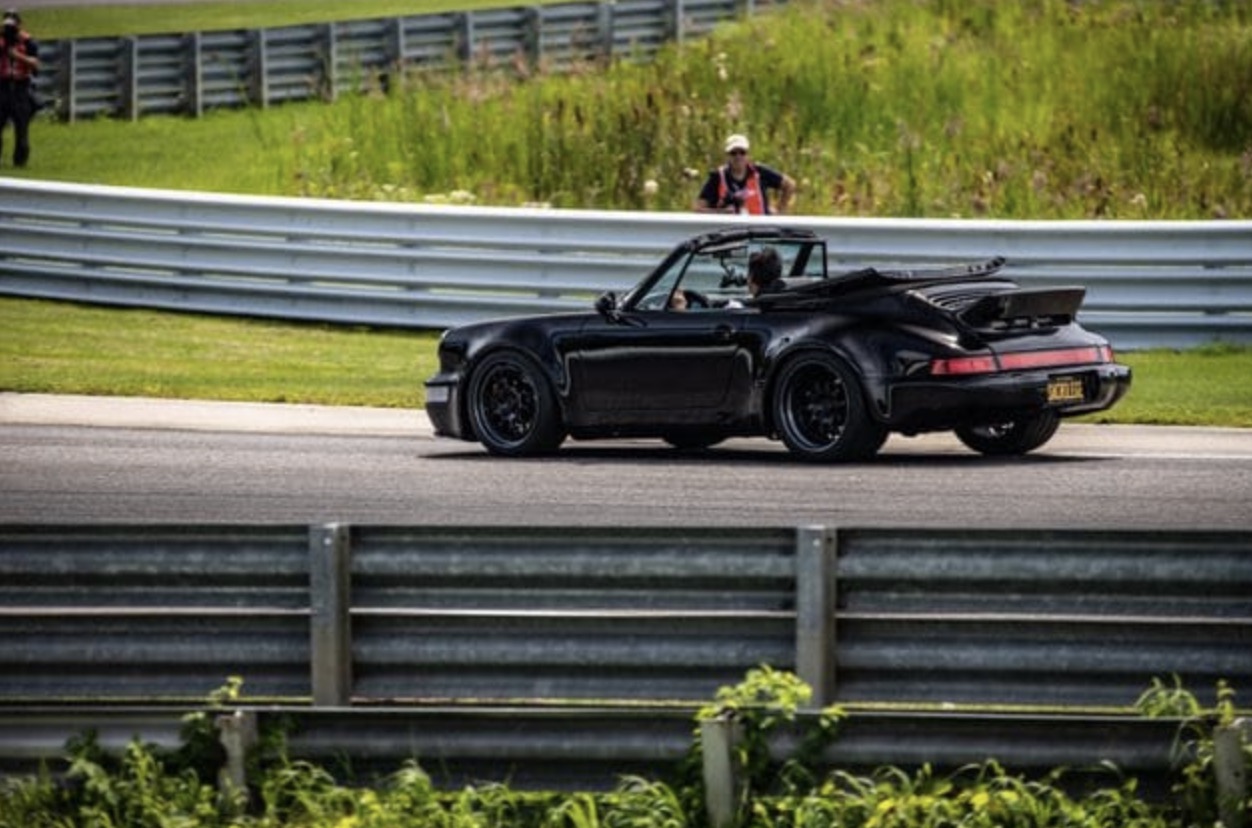 Sacrilege Motors is making waves in the world of electric cars. Fresh from their successful debut at Pebble Beach Concours, co-founders Phil Wagenheim and Bobby Singh are revving up for an exclusive showcase at The Bridge.
For this special occasion, Sacrilege Motors will bring an electrifying exhibit to the forefront—a meticulously converted Porsche 911 America Roadster, one of only 250 ever manufactured. Dubbed BLACKBIRD, this performance-enhanced classic pays homage to the legendary SR-71 Blackbird aircraft. The dynamic partnership between Wagenheim, a finance visionary, and Singh, a Porsche tuning maestro, has resulted in a Porsche 911 that proudly preserves its timeless charm while embracing cutting-edge electric vehicle technology, using the industry-acclaimed Fellten systems.
Established in 2020, Sacrilege Motors specializes in restoring Porsche 911s from 1974 to 1994 to Concours-level excellence with an electrifying twist. Their mission is to seamlessly merge the iconic driving dynamics of Porsche with state-of-the-art electric power, achieving a harmonious blend of tradition and innovation. While some traditionalists may raise an eyebrow at electrifying a classic 911, the visionary duo behind Sacrilege Motors steadfastly believes in safeguarding the car's driving characteristics while minimizing its environmental impact.
Don't miss your chance to witness the hybrid of classic elegance and modern technology at The Bridge on September 23, 2023.