For the upcoming National Drive Electric Week, the Queen City's Electric Vehicle Show organizers are looking for some conversions in the Charlotte NC area to come to hang out on October 1st.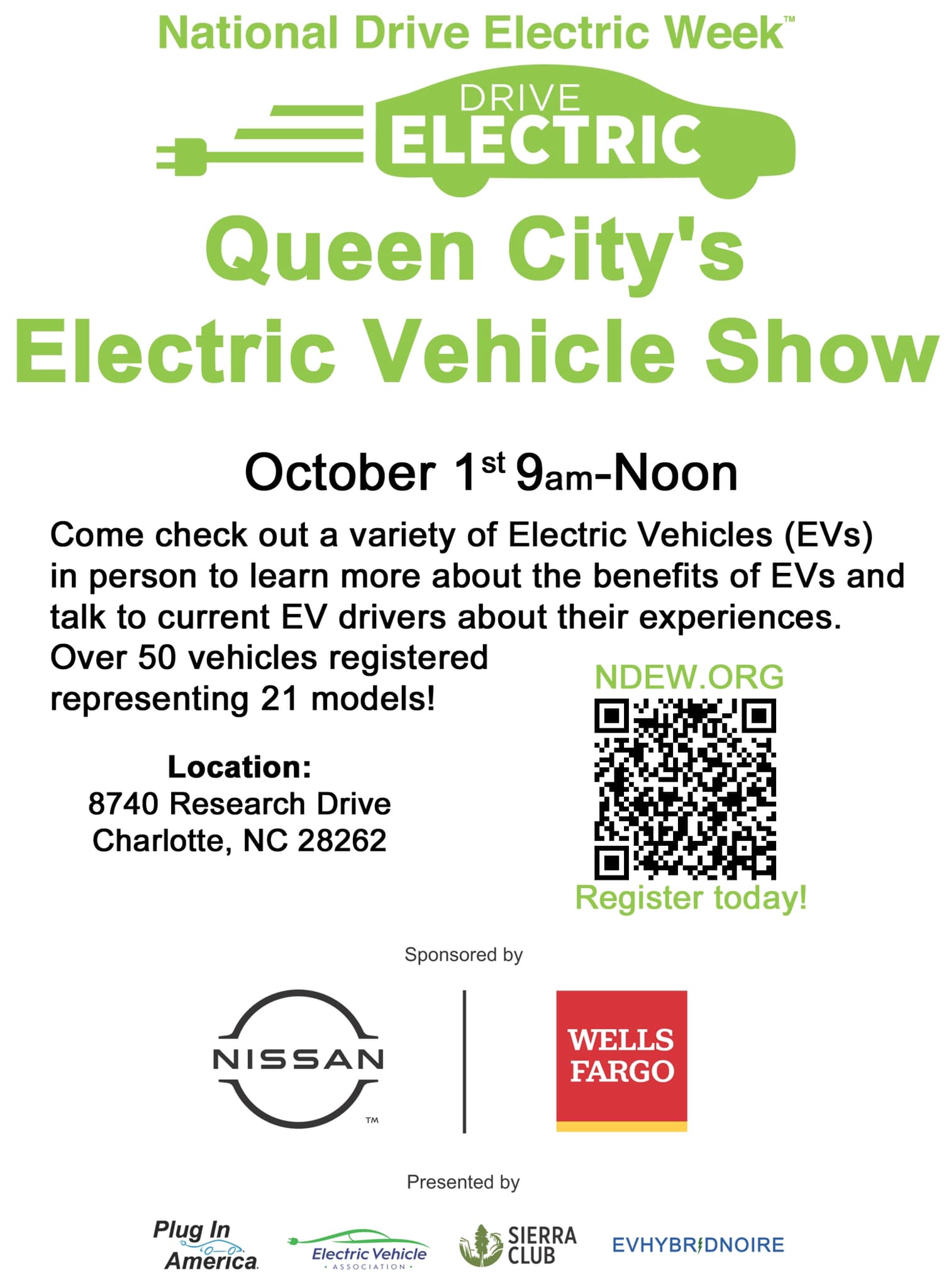 The show should be great with 60 EVs already booked, but any additional Retrofits and ModdedEVs would be great.
Register your vehicle to showcase it to other EV Owners and the general public!  If it plugs in and you can ride on it, register to showcase your vehicle. With spots for over 200 electric vehicles, there will have room for all makes and models!
Day:
Saturday, October 1, 2022
Time:
9:00 am – 12:00 pm EDT
Location:
Wells Fargo
8740 Research Drive
Charlotte, NC 28262
Info : HERE