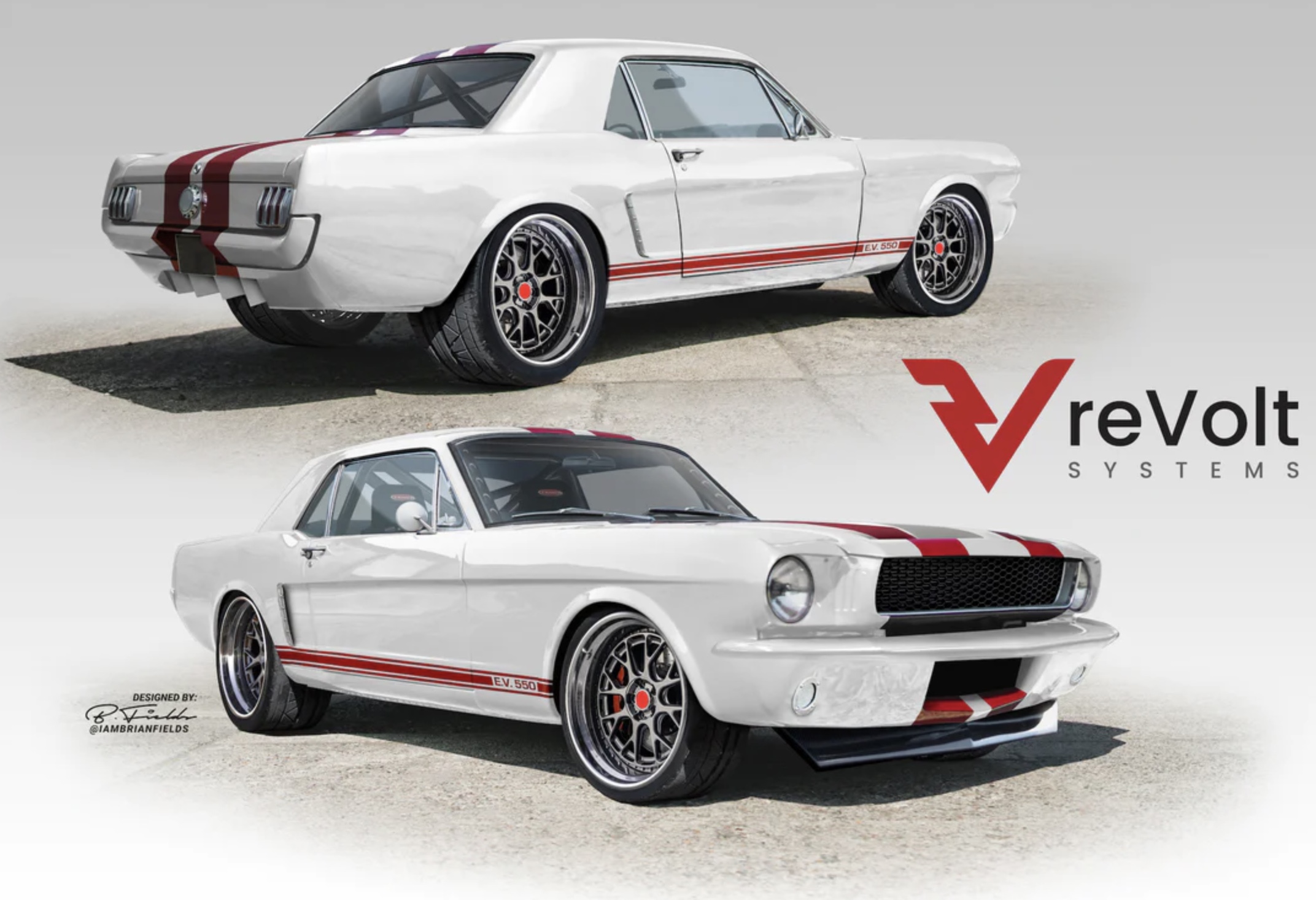 Over the last year, Revolt Systems and Legacy EVV have been working together to help bring industry-leading electric vehicle conversion packages to classic car builders.
Thanks to Revolt Systems' motors and Legacy EV's industry-leading education, and a nationwide network of EV builders, more classic car owners can transition to electric power while increasing performance. 
Revolt Systems and Team Vesco currently hold the land-speed record for the fastest electric car in the world.
The company successfully engineered a twin motor tested at the Bonneville Salt Flats in Utah, reaching a top speed of 353.87MPH, beating the previous record of 341MPH.
Now, Revolt Systems will exclusively offer its high-performance, American-made motors through Legacy EV. Revolt Systems' clients will have a one-stop shop in Legacy EV regarding EV conversion. Additionally, auto shops looking for Legacy EV can access the highest-performance electric motor on the market.  
The Revolt Crate Motor, built by Revolt systems, combines the best of modern electric vehicle technology with the simplicity of a bolt-in crate engine. The reVolt CR-43 is designed to mount to factory LS mounts in the engine bay of your existing car. It will connect directly to your drive shaft to provide instantaneous torque of the electric motor straight to the rear-end of your favorite classic car.
Motor Specifications: 
Rated Power: 350-450 kW

Torque: 800+ [lb-ft] at the yoke

RPM: 8000 max at the yoke

Current: 1000 Amps

Weight: 300 Lbs

Input Voltage: 275-400 Volts

Length: 43″ Inches

Width: 13.5″

Height: 15"
About Revolt Systems
Revolt Systems was founded by Eddy Borysewicz with the idea of producing high-output electric drive systems for classic American cars. The company's love for American steel and technology are blended to develop the most advanced electric conversions on the market. They strive for quality and work with some of the leaders in the industry. The electric vehicle industry is quickly becoming the biggest revolution in transportation. Revolt Systems aims to deliver unsurpassed products to its customers.
About Legacy EV
Legacy EV is the market leader in aftermarket EV applications. Legacy offers fully integrated EV systems from top manufacturers, certified EV technician training programs, and EV design consultation for businesses worldwide. The transition to electric vehicles does not mean we have to give up the cars we love and the auto shops we trust. With support from Legacy EV, builders around the world are ensuring the transition to EV both honors the past while protecting the future.